When the European Union (EU) presented regulations for battery supply chain sustainability, circularity, safety and quality late last year, it was pointed out that the proposed legislation posed the risks of unintended consequences by industry expert Hans Eric Melin.
With Europe attempting to establish its own battery industry, dozens of battery factories are springing up across the continent. Through the European Commission's European Battery Alliance initiative, several billion Euros of investment have been directed toward the sector. At the same time, the EU wants to ensure that safeguards are put in to limit the amount of critical materials like cobalt are used in batteries, recycling value chains can be established, carbon footprint of production made transparent and much more.
This article requires
Premium Subscription
Basic (FREE) Subscription
Enjoy 12 months of exclusive analysis
Regular insight and analysis of the industry's biggest developments

In-depth interviews with the industry's leading figures

Annual digital subscription to the PV Tech Power journal

Discounts on Solar Media's portfolio of events, in-person and virtual
Or continue reading this article for free
At the time, Melin, managing director at consultancy and research group Circular Energy Storage, said that introducing what would be the "most extensive product legislation in the world" for batteries, while welcome and long overdue, risked making it difficult for European producers to compete with bigger and more mature Asian industry players. Circular Energy Storage examines the lithium-ion battery market from a lifecycle perspective.
China and South Korea also already have some of their own battery regulations on recycled content, which meant companies based in those countries may find it easier to comply with the EU's regulations than Europe-based companies. Many of those Asia-based companies are also far more established and will be bigger players in the global market for some time, meaning they will have the resources available to invest in complying with the stringent regulations.
Earlier this month, the regulations were analysed in an article published in Science journal, by a group of industry experts and academics. Based on studies by Circular Energy Storage, Hans Eric Melin and co-authors from the University of Birmingham and Newcastle University in England, University of California, Davis and the National Institute of Clean and Low Carbon Energy (NICE) America Research, said that the "necessary, welcome and well-intentioned" EU rules could become a weight hanging around European battery companies' necks in an increasingly globalised industry.
"We believe a global approach is needed and the new regulation is a great foundation for that," Hans Eric Melin tells Energy-Storage.news.
"It is important that this work starts as soon as possible as many of the events in the battery industry the next 10 years may be defining for many years after that."
What the regulations and their unintended consequences could mean for energy storage
While the regulations have largely been thought about with electric transportation in mind, Melin discusses with Energy-Storage.news some of the implications for the energy storage system (ESS) industry.
"The new battery regulation will facilitate investments in sustainably produced batteries, putting the pressure on the battery makers to comply with supply chain transparency and to meet targets on CO2 footprint and recycled content in the batteries," Melin says.
From July 2024 onwards, manufacturers and suppliers of industrial and EV batteries have to give carbon footprint declarations and maximum carbon footprint thresholds will be introduced in July 2027. Likewise, as Melin says, targets will be introduced for inclusion of recycled content, which come into effect in 2030.
"That's great news for ESS companies relying on lithium-ion batteries, as it undoubtedly will have a positive impact on the environmental impact on the entire installations."
However, the market for batteries is a global one and demand is increasing in several different segments — some of which are less cost-sensitive than the ESS market, he points out. This means battery manufacturers might focus on markets like the US or Southeast Asia. These aren't as regulated as the EU, which he says has set a very high bar. Even for products that do go into the EU, segments which are exempt from many of the regulation's more stringent requirements, such as e-bikes and smaller backup power systems, might become a bigger focus.
The knock-on effect of lithium-ion batteries becoming more and more popular for powering vehicles has meant the stationary energy storage sector has benefited from the reduction in cost and the increase in scale of production, either directly or indirectly. If the regulations put the brakes on electric vehicle rollout in Europe however, the dynamic could go in a different direction.
"Europe is not alone in its ambition to electrify its transportation sector or to invest heavily in battery-based energy storage systems," Melin says.
If Europe becomes a less attractive market than other regions for selling battery products into, the inevitable consequence will be that the market becomes supply-constrained when at the same time demand will be rising. This is likely to lead to higher prices, as well as longer project lead times.
However, automotive companies and ESS companies are in a "very different position" in that instance, in the sense that many carmakers have the financial muscle and manufacturing networks to be able to invest in their upstream operations, including and beyond production of battery cells and materials.
Conversely, he says, "for mid-sized and even most large ESS operators and vendors, this is not an option."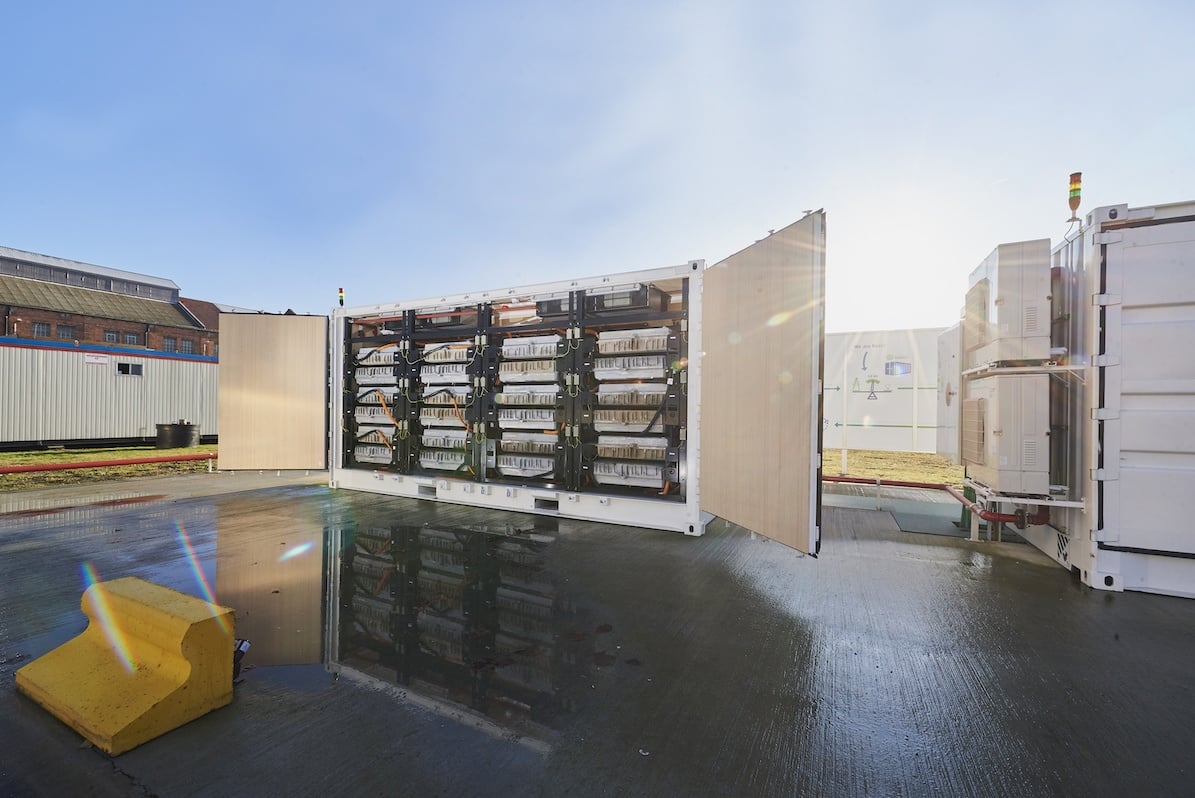 Innovation moves faster than regulation, but regulation still has to lead
In the article for Science, Melin and his co-authors noted that some specific regulations might become obsolete even before they come into force, perhaps if new battery chemistries or designs are commercialised.
Producers might also make decisions on what raw materials to use as "work-arounds" to comply with regulations and this could impact the recycling supply chain. The expectations of recycling companies for what materials they can expect to find coming onto the market will not be met.
In a wider sense, the need for regulation to keep up with technology and industry has always been a difficult balancing act. In this case, there's also the balancing acts of creating a set of stringent regulations that can also be adaptable and of incorporating sustainability into the supply chain without killing the price competitiveness of products that comply.
Perhaps if Europe really can make sustainable, low carbon battery manufacturing and supply the norm, that would be a long-term competitive advantage over products that are maybe cheaper, but not as sustainable. Melin says that this is one of the key ideas behind the regulation, but the CO2 targets that will come into play from 2030 still aren't known.
On a global scale, European battery manufacturing is still a fairly small base, despite what Hans Eric Melin describes as "several standout examples in both cell manufacturing and battery materials," and the fact is that Europe is not in a leading position.
"This is particularly apparent upstream in the raw materials market, which is where the biggest battle will take place as the investments in material production lag behind the expansion of cell manufacturing," Melin says, adding that "the same is true for recycling".
"With only marginal production of battery materials there has never been any real buyers of recycled materials in Europe which has driven both volumes and investments out of the region. Also, the European market is just like the North American market a top-consumer of all kinds of battery-containing equipment such as mobile electronics and cars which means that we also tend to export a lot of used equipment to other markets."
"The batteries go with this equipment, which is a strong contributor to the small recycling volumes in these regions. We therefore see several challenges for European battery makers which are about the set up operation and there is significant risk that the new regulation will set up barriers to entry for these companies in their own home market."
Second-life, repurposing used batteries that still have some life in them, is a concept that has been applied in both trials and a limited number of commercial energy storage installations. Most often it is partially depleted EV batteries that are reused to build battery storage systems.
The new regulations include a set of directives that battery manufacturers must make available battery management system (BMS) data when their devices go to be repurposed. This would mean that parties that receive those used batteries will have a clear understanding on their state of health and therefore suitability for second-life applications, as opposed to being recycled for the materials they contain.
This approach is "in many ways very interesting," Hans Eric Melin says, and it has the potential to increase the efficiency of testing and grading of batteries, but he doesn't see it as a game changer for second-life batteries in the way that is perhaps intended.
"Most large scale second life installations that have been commissioned today have been done in close collaboration with OEMs and I really think that's the most sensible approach. These systems are rarely based on randomly collected end-of-life batteries but are more often sourced from replacement programmes or test vehicles."
Where end-of-life batteries are repurposed rather than recycled, it tends to be in smaller projects, and the battery packs are often disassembled to module level.
Cover image: Rendering of a battery factory with 16GWh annual production output planned by Verkor in France. Image: Verkor-IDEC Group.