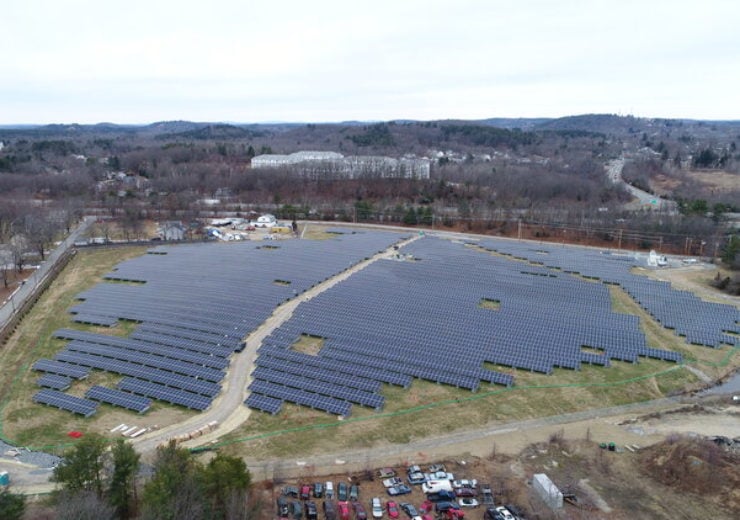 While interconnection queues for America's electric transmission and distribution operators are "swelling up" with growing numbers of energy storage projects, some of the big challenges ahead include enabling fair market participation for both standalone storage and storage paired with generation.
During a discussion held yesterday involving representatives of the New York Independent System Operator (New York ISO), ISO New England and Texas' ERCOT at the Energy Storage Summit USA 2021, the audience heard about some of the proactive and reactive moves the organisations are making to accommodate the rapidly expanding appetite for storage on electricity networks.
This article requires
Premium Subscription
Basic (FREE) Subscription
Enjoy 12 months of exclusive analysis
Regular insight and analysis of the industry's biggest developments

In-depth interviews with the industry's leading figures

Annual digital subscription to the PV Tech Power journal

Discounts on Solar Media's portfolio of events, in-person and virtual
Or continue reading this article for free
"The interest in and opportunities for energy storage are growing immensely right now. Perhaps nowhere is that more evident than in the ISOs, who have all seen their interconnection queues swelling up with storage in the past couple of years. Of course, integrating all of these resources creates new challenges," the session's moderator, Sam Huntington, director for climate and sustainability of market research and analysis at IHS Markit, said.
Hanhan Hammer, lead analyst of market development at ISO New England said that there are around 4,500MW of standalone battery project applications in that organisation's interconnection queue and about a further 500MW of battery storage attached to solar PV projects. Kenneth Ragsdale, a principal at ERCOT said the Texas system operator has about 250MW of operational battery storage in its service area and expects this number to jump to about 1GW by this summer, while in the interconnection queue are about 2,700MW.
Energy storage can add flexibility to any kind of electricity network and increase efficiency, including those based on fossil fuels, but the benefits of batteries and other storage become even more valuable as shares of variable renewable generation increase, and that trend is being seen not only in New York, New England and Texas, but across much of the rest of the US.
Order to remove barriers to wholesale market participation having a transformative impact
Helping energy storage to participate in the opportunities that can really help an electricity network by reducing its peak load and integrating renewables through grid-balancing services and the day-ahead and real-time energy markets is a key focus for grid operators, Zach Stines, energy market design manager at NYISO said.
NYISO used to have "limited means" for batteries to participate in grid-balancing through frequency regulation ancillary services, but over the past couple of years, owing to federal energy regulator FERC's Order 841, which instructed the ISOs in its jurisdiction to make new market rules to allow for wider participation in wholesale markets, NYISO has developed rules that "fostered and created a participation model for batteries," Stines said.
FERC approved NYISO's Order 841-compliant market rules in August 2020, but the ISO is yet to see any battery systems sign up to be scheduled and take part in wholesale markets. There is however "a lot coming in the queue" that will participate, he said.
Meanwhile, ISO New England already has around 20MW of standalone battery storage actively involved in day-ahead and real-time markets. The batteries "bid and offer, clear and dispatch every day" to provide energy, reserves and regulation to the network, Hanhan Hammer said. Similarly, a recent ISO New England capacity market auction awarded 1-year contracts to around 600MW of battery storage with two hours' duration. That was, Hammer said, a "big jump", with only 20MW participating as of last year.
It may have helped that New England's battery project developers and owners were already allowed to participate in a number of market opportunities. Batteries could provide real-time frequency regulation and behind-the-meter storage has been able to offer demand response since 2018. But Order 841 really broke down the barriers by allowing for the creation of what Hanhan Hammer called "enhanced market rules".
ISO New England allows energy storage of 100kW or more to participate and batteries can be treated effectively as dispatchable generation, dispatchable load and as regulation resources "all at the same time".
"We do dispatch batteries as if they were all three things," Hammer said, meaning that battery storage in ISO New England can access multiple revenue opportunities simultaneously.
Meanwhile, ERCOT famously sits outside of FERC jurisdiction as a separate grid network serving around 80% of Texas' load. ERCOT's Kenneth Ragsdale said that while that means his organisation is not compelled to follow FERC Order 841, it is doing what it can to enable wider market participation for energy storage.
Rules currently in place were formulated in 2013 and see batteries as both a generation resource and load resource, but this arrangement is a "workaround" that ERCOT hopes to replace with a single model construct, Ragsdale said. Ideally, storage resources should be allowed to submit bids to buy power and offer to sell "anytime they want to", coordinated by the system operator, with ERCOT "hoping to implement that" in time, he said.
DC-coupled hybrid resources increasingly joining queues
The rise of hybrid resources — generation such as solar and wind paired with energy storage — is also a trend ERCOT and the other system operators are seeing. One challenge Kenneth Ragsdale identified with that is the difference between colocated generation and storage, treated by ERCOT as two separate resources at the same site and hybrid resources, which share a single point of grid interconnection.
In the interconnection queue ERCOT has numerous requests for DC-coupled hybrid projects, where wind or solar will share a single inverter. ERCOT wants to allow those to be treated as one single resource and principal Kenneth Ragsdale said that it hopes to introduce rules to that effect by 2024.
Similarly, NY ISO has put a colocation model for market participation by wind, solar and battery resources that share a grid interconnection up for approval by FERC. The ISO also wants to create an integrated single resource model. Zach Stines said that by the end of this year it expects to have created a market design suitable for hybrids to be treated as such. One other interesting point around that is that NY ISO's queue has colocated projects in it where batteries and solar are basically holding different places in the queue — the ISO has asked for FERC to approve for those places to be merged.
State policy in Massachusetts encourages solar to be deployed in combination with storage through programmes like the SMART incentive for PV. ISO New England's Hanhan Hammer said that when designing FERC Order 841 compliance rules in 2019, this prevalence of solar-plus-storage had been a motivation for the ISO to already create models for colocation and for hybrids.
In those models, there is a distinction between projects which pair a large battery with a small solar facility and vice versa, since the way they interact with the grid and energy markets will also be different. It also allows for DC-coupling, Hammer said, and the models have been "well-received by participants," she said.
ERCOT has to 'look more carefully' at allowing batteries to help mitigate extreme weather events
Inevitably, with an ERCOT representative on the panel, an audience member asked if there could be a bigger role for batteries to play following "recent weather events," referring to the impact of Winter Storm Uri, which created havoc and tragedy as generation went down, grid infrastructure went down and customers were disconnected from the system to shed load.
Ragsdale referred to the event as a "very unusual event of high levels of forced outages," and said the situation included days without surplus energy, rolling outages and "no peaks and valleys" in electricity pricing. This meant energy storage systems couldn't charge up from cheaper off-peak electricity as wholesale prices went skyward.
"We don't want to think this will happen every year," Ragsdale said, adding that ERCOT does not want to operate the system to the parameters of those extremes all of the time, but the event did "kind of open us up to: we have to look more carefully of what are the rules for resources that want to charge up during an emergency energy alert".
"We just need to be a little more clear of if they want to pay the US$9,000 per megawatt-hour, do we let them charge up? And does that mean you keep some load shedding going to let some batteries charge up? And the answer may be yes, because that battery can provide key ancillary services like fast frequency response, and you want to have that charged battery sitting there ready to provide fast frequency response."
The Energy Storage Summit USA 2021 concludes today, 31 March, but you can still register and watch the previous three days of content on-demand. See the website for more details.