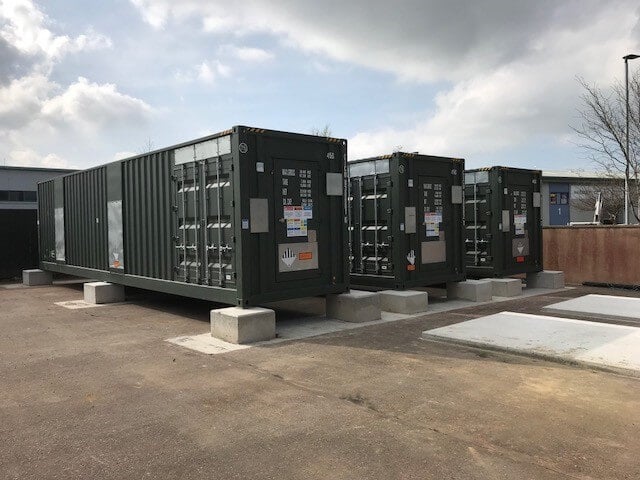 Simec Atlantis Energy (SAE) has signed a contract with Energy Optimisation Solutions and Quinbrook Infrastructure Partners via the two's portfolio company Uskmouth Energy Storage (UES) to deliver a new 460MWh UK battery energy storage system (BESS).
The 230MW/460MWh BESS is to be developed at former coal generation site Uskmouth, with SAE claiming it to be one of the UK's largest BESS projects.
Other large-scale BESS in the UK include Amp Energy's two 400MW / 800MWh assets in Scotland, as well as a 360MW Sembcorp Energy UK BESS.
The Uskmouth BESS is expected to become operational towards the end of 2024, with construction expected to take 18 months – however the development is still subject to planning approval. It will also require a modification of the grid connection agreement, with SAE having submitted the modification application to National Grid.
This requests that the Uskmouth site's connection agreement be varied to accommodate a BESS facility. This can delay a grid connection application as Energy-Storage.news recently reported.
UES will own and operate the project, which will deliver roughly £40 million in revenue to SAE over 30 years, of which £11 million will be paid within the next 18 months, subject to the achievement of certain milestones.
The BESS – which SAE said represents an anchoring project in the development of the Uskmouth site into a Sustainable Energy Park – is to "play a key role" in the UK's energy transition and the integration of more renewable power into the electricity system.
Meanwhile, investment manager Quinbrook is also developing the Gemini solar and battery storage project in Nevada, US, which consists of 690MW of solar PV and 380MW of battery storage, through its subsidiary Primergy.
It also acquired the 350MW Cleve Hill solar-plus-storage site in Kent, UK, last year, renaming it Project Fortress. This project is one of the largest solar projects in the UK, with others of a similar scale including the 350MW Mallard Pass solar farm being developed by Windel Energy and Canadian Solar and a 500MW project being developed by Low Carbon – among others.