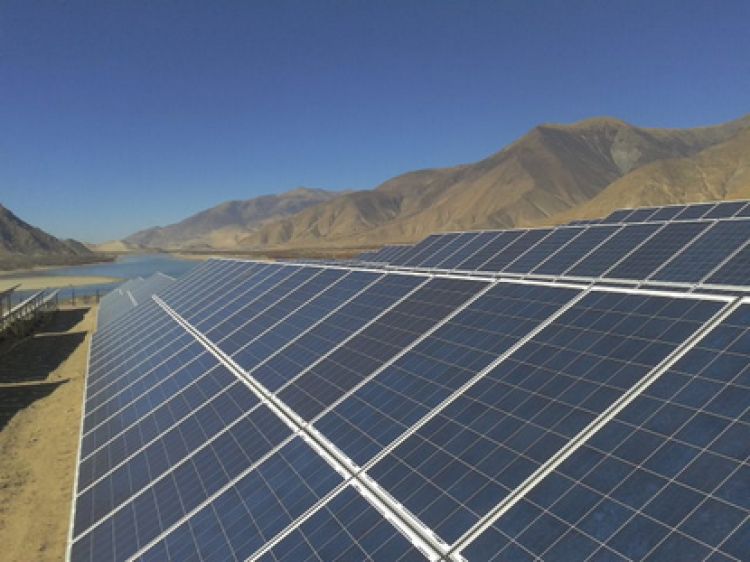 Ranked among the leading solar PV module suppliers by our sister site PV Tech, GCL System Integration (GCL SI) has created a joint venture, branded as G-Powin Energy Solution, to expand its energy storage business in the Asia-Pacific region, notably Australia with US-Based energy storage technology provider Powin Energy.
GCL SI chairman, Eric Luo said, "Powin is a U.S. based, world leading designer and developer of energy storage solution, it has delivered over 200MWh [of] projects and holds a global pipeline of more than 6GWh, we are proud to partner with it, the new G-Powin JV intends to collaborate on front-of-the-meter energy storage solutions for grid support to better integrate and increase capacity, and look forward to integrating are matching expertise to create even greater value for customers."
GCL SI is ranked as part of the Solar Module Super League by the writers and experts at our sister site PV Tech and at Solar Media Market Research. The Chinese company has just revealed a 150MW module shipment to Nuñez de Balboa project, currently under construction in Usagre, south west Spain, described as Europe's largest ongoing solar development project and being developed by utility giant Iberdrola.
"Vietnam's goal of strengthening its grid with the integration of more renewables will require more efficient storage solutions," added Hui Wu, vice president of GCL-SI energy storage solution. "Likewise, in South Korea, the G-Powin systems lithium-ion phosphate batteries offer a more stable and safer alternative to conventional Nickel Manganese Cobalt batteries. With Powin's patented battery management system, we have high confidence in our ability to deliver a safe and cost-competitive product to answer the unique needs of each customer in every corner of the region."
As long ago as September 2018, Powin Energy was claiming an energy storage project pipeline close to 500MWh under contract, including projects awarded by that time in North and Central America and in Europe. At that time, company president Geoff Brown talked up the advantages of the company's choice of lithium iron phosphate (LFP) batteries for large-scale projects. Most recently, Energy-Storage.news reported in April that Powin had been selected for a 10MWh project in Texas with developer GlidePath. A source close to the company recently told Energy-Storage.news that this strategy of using LFP looks set to continue, particularly with some utility RFPs in the US now stipulating the use of LFP. During this year's Solar Power International show in Utah, the source said, the company was in advanced talks with a provider based in China.
This story first appeared on PV Tech.
Additional reporting by Andy Colthorpe