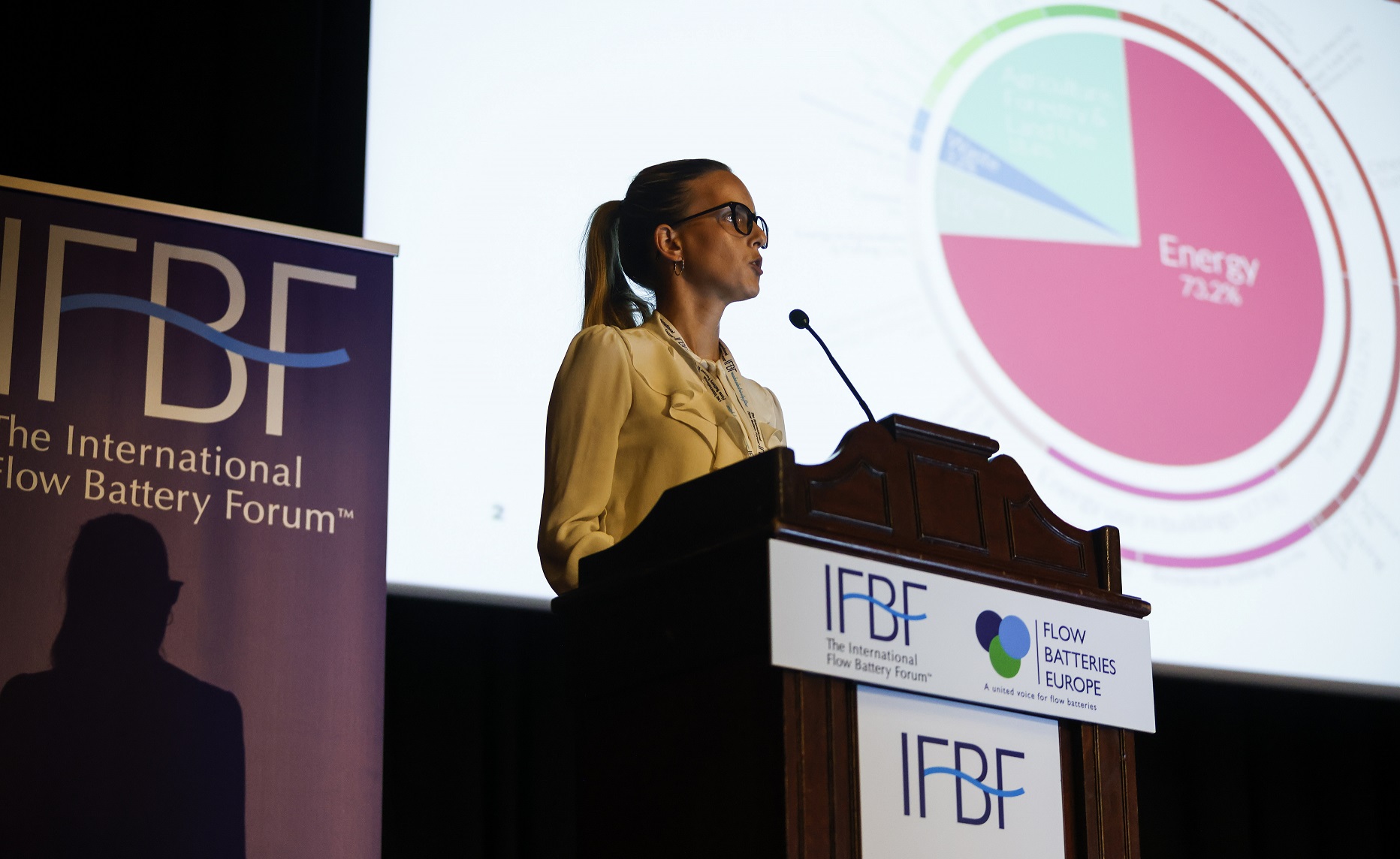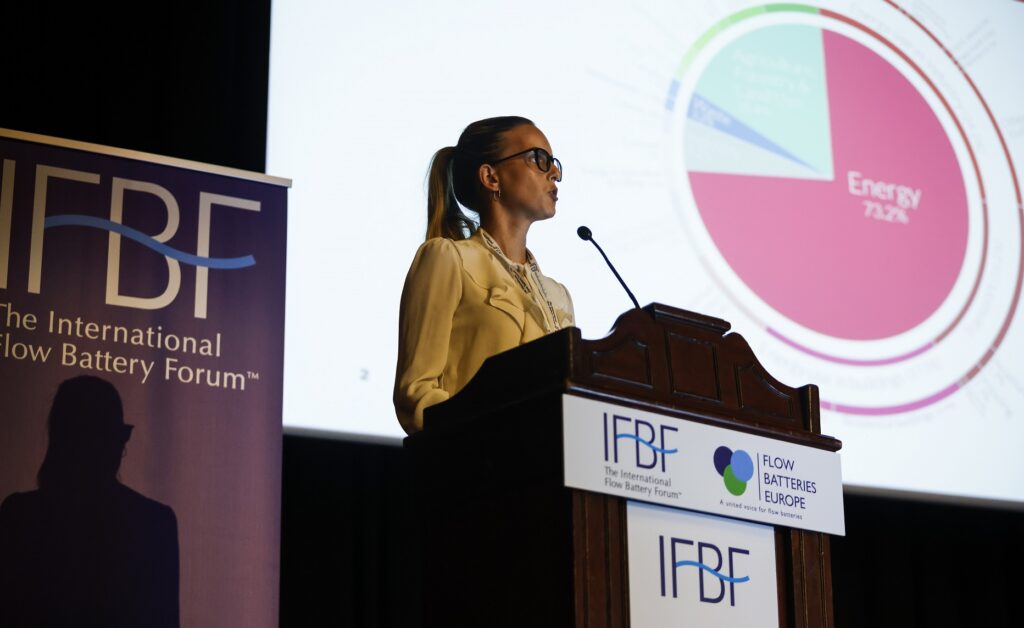 Energy storage industry veteran and tireless clean energy technology advocate Anthony Price summarises what took place at this year's International Flow Batteries Forum Summer Conference in Brussels, Belgium, putting it all into a wider context of international decarbonisation and energy system modernisation.
"We will ensure the deployment of sufficient LLES (large scale and long-duration energy storage) and to balance the overall system by developing appropriate policy to enable investment by 2024."  
This article requires
Premium Subscription
Basic (FREE) Subscription
Enjoy 12 months of exclusive analysis
Regular insight and analysis of the industry's biggest developments

In-depth interviews with the industry's leading figures

Annual digital subscription to the PV Tech Power journal

Discounts on Solar Media's portfolio of events, in-person and virtual
Or continue reading this article for free
The UK government's response issued by its Department for Energy and Industrial Strategy (BEIS) to a 2021 consultation on long-duration energy storage, is summarised in a few lines above. Its publication just over a month after the recent International Flow Battery Forum (IFBF) held in Brussels in late June, inspires hope that policy can direct a flow of investment into LLES.
We think flow batteries are ideally suited to many large-scale and long-duration energy storage applications and many in the flow battery industry will look at BEIS's response, hoping their plans might overlap, not only with the UK's energy policy, but with those of other nations in Europe, North America and elsewhere.
Alongside the consultation response, BEIS published "Benefits of Long Duration Electricity Storage," a report which quantifies the value of storage – for example "long duration storage solutions reduce net zero system costs by between £13 billion (US$15.69 billion) and £24 billion ….." and "longer duration storage solutions can deliver the required greater volume of storage more cheaply than short duration storage alternatives."
These independent numbers agreeing with the sentiments expressed at the IFBF conference gives reassurance that flow batteries would be one of the important future energy storage technologies.
It's quite interesting that the government response failed to define exactly what is large-scale long-duration storage. The concern is that rigid definitions create boundaries, and boundaries could exclude projects scales or technologies that could provide valuable services or benefits to the system.
At the IFBF we have a good picture of what a flow battery is: "an electrochemical energy converter that uses flowing media as or with active materials and where the electrochemical reactions can be reversed."
There was also good agreement on flow battery benefits: long lifetimes, long cycle life, low environmental impact, low or no requirement for strategic raw materials, high levels of recycling but general dismay that many project developers did not see these attributes when the natural choice for a battery system was based on lithium-ion.
One problem area was the prevalence of reports that either excluded flow batteries or downplayed their role. So, it was nice to have 250 people in a room being enthusiastic about the benefits of flow batteries.  The debate about what is meant by long-duration or large-scale will continue, and it's probably wise to note that having any thresholds will mean discontinuities in behaviour.
We can remember the plethora of 49MW generation projects developed in Britain as a workaround to avoid the need for additional planning consent and operating conditions, as an example of how a threshold can force behaviour in the energy market. We need to see a definition of long-duration storage that encourages investment in good quality projects.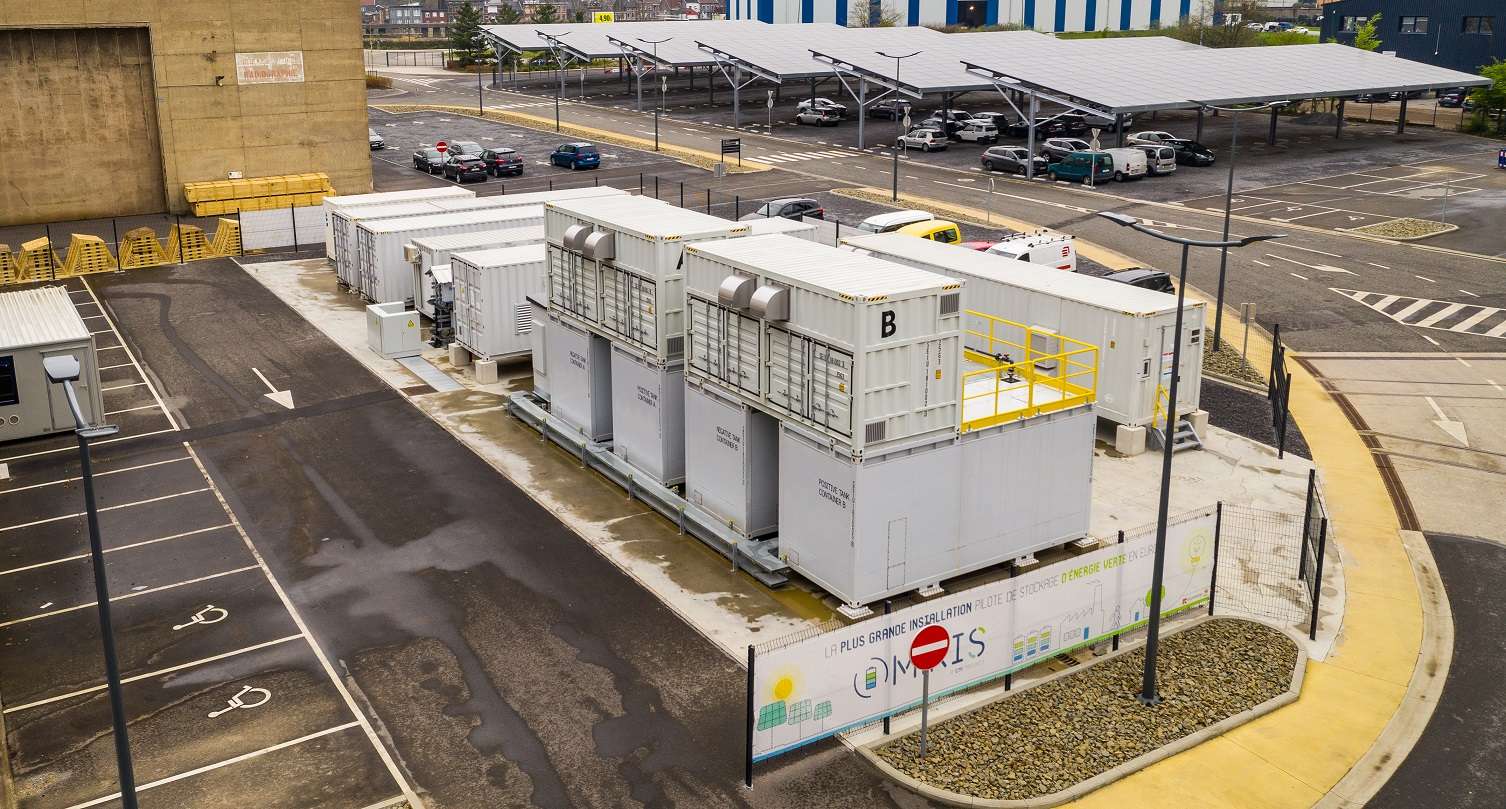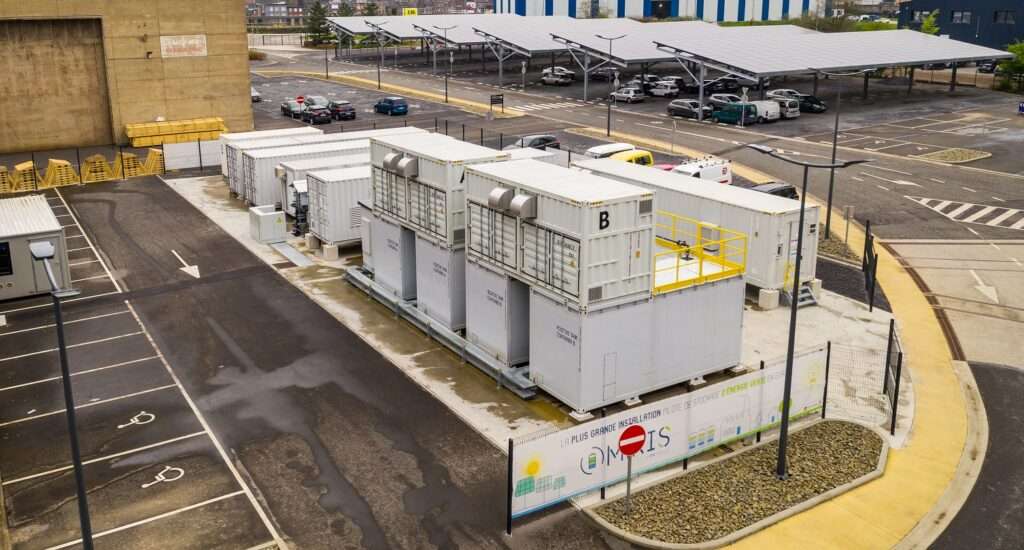 This year's IFBF was held in conjunction with Flow Batteries Europe – the new trade association for the flow battery industry.
It was an opportunity for both members of FBE and non-members to get together, share in some positive networking and discuss not only recent progress, but to work together on some generic industry objectives.
There was a good buzz from the large flow battery community that created a friendly and co-operative spirit and encouraged debate and discussion. Flow Batteries Europe's members were keen to display their expertise, as well as challenge European and national policymakers to work with the industry to bring more low cost, low environmental impact and high performing long-duration storage onto the power system.
Engaging with policymakers means listening as well as speaking
The forum was held in Brussels – home for the European Commission and Parliament. The forum attracted the interest of a few policy makers and advisors, who had the chance to meet and discuss flow batteries with the specialists. Part of the task is to make sure that the right information is included in policy documents and briefing sheets. It's also important to hear the views and share opinions with advisors and decision makers.
Karlis Goldstein, policy advisor with responsibility for Energy Efficiency at the European Commission's Directorate-General for Energy (DG ENER), spoke to the conference. He was asked about the role of storage, given the current actions in the energy space, for the Commission's views on the mix of storage technologies. He explained that actions were needed to improve the availability of energy and decrease demand through energy efficiency. 
Storage has important roles in supporting generation as well as the operation of networks, and furthermore, deployment of storage and development of European storage technology was a positive driver in economic growth for the EU.
Goldstein went on to explain that the mix of storage technologies depends on the different energy intensities, the duration and the price points. He said that storage was still an early stage technology and these technologies needed support. In response to a direct question on how to encourage investment in long-duration energy storage, he answered "providing regulatory stability".
Jenny Condron, of trade association Energy Storage Ireland joined the conversation with Karlis Goldstein – pointing out the importance of storage as technology which not only used the network but positively supported it. They were pressing the Irish Government for an energy storage policy.
Goldstein supported the role of national governments to push for storage, but also highlighted the availability of support funding for storage technologies at the EU level from the Trans European Energy Networks.
Mark Smith of US Vanadium commented that whilst support for the flow battery industry was welcome, the flow battery industry, just like any other business, needs to be sustainable in the long term.
We heard at the IFBF about some great examples of flow battery deployment – Tim Rose of EDF Renewables talked about the flow battery recently commissioned at the Energy Superhub project in Oxford, England.
This is a vanadium flow battery working alongside a larger lithium-ion battery – but the hybrid combination shows the versatility of both battery types. The vanadium battery was supplied by Anglo-American company Invinity, and their VP of Engineering, Jean-Louis Cols, described the delivery, installation and commissioning process in detail, emphasising the need for batteries to be installed on time, with certainty of reliability and performance.
Other flow battery manufacturers and developers were similarly confident – Toshikazu Shibata of Sumitomo described a recent project in California and presented details of the 51MWh battery system commissioned in April 2022 for their client, utility Hokkaido Electric Power. This is the first phase of a large-scale project to increase the interconnection of 1,000MW of wind power generating capacity on the island.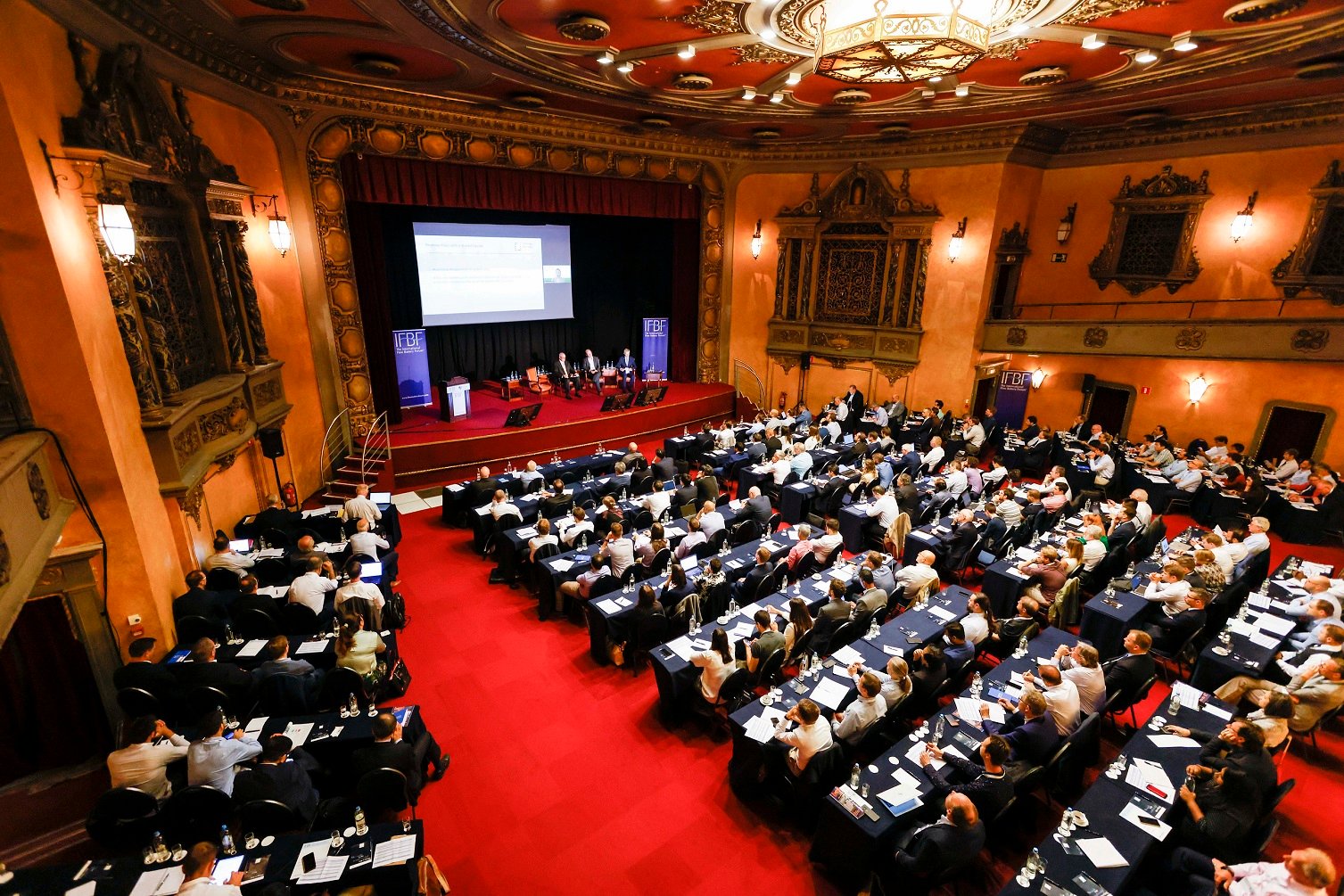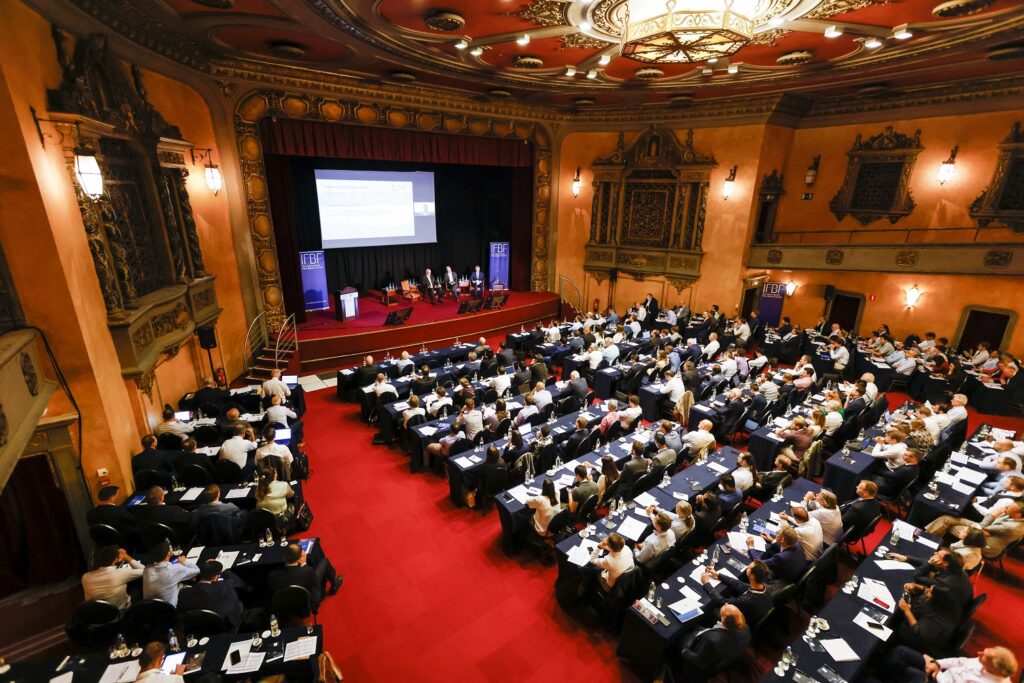 Challenges can make way for opportunities ahead for flow batteries
Alexander Schoenfeldt of Cellcube, another vanadium flow battery producer, gave an overview of their business prospects and his colleague, Magdalena Neidhart presented a comprehensive life cycle analysis of the vanadium battery. Neidhart concluded that a vanadium flow battery could significantly beat a lithium-titanate-oxide (LTO) battery on its global warming mitigation potential, and reusing a flow battery's materials could further reduce its environmental footprint.
It is well known that vanadium electrolyte is reusable – it could be moved from one vanadium battery to another without difficulty, but we are aware that the cost of vanadium is highly variable.  Its price reflects market trends and recent increases have led to some innovative thinking from both vanadium battery manufacturers and vanadium producers.
Paul Vollant of primary vanadium producer Largo Resources proposed supporting vanadium battery use, by forming a company "Largo Physical Vanadium" which would be the vanadium custodian, enabling customers of Largo's flow battery subsidiary, Largo Clean Energy, to own the battery, but rent the electrolyte. This removed the initial (currently high) capital cost of acquiring the vanadium at the start of the project. 
There are other solutions to the challenges of cost: Alan Greenshields of ESS Inc had opted for a flow battery system which used the iron chloride electrochemical couple. As the electrolytes use lower cost materials, the cost of this different type of flow battery system, in mass production, should then be lower cost. He said that would give ESS Inc a considerable advantage over other manufacturers.
ESS Inc, having recently floated on the NYSE, was now in a very buoyant mood, looking to build and operate production facilities in several countries and to take advantage of the pent-up demand for large-scale, long-duration storage.
There are several exciting things about the flow battery industry – not least of which are the number of flow battery systems that are actively being pursued – many of which promote themselves on the basis of low-cost materials.
The iron chrome system – under development by two companies – is making a comeback, as well as companies exploiting zinc-air, hydrogen bromide and a range of organic materials. It's one of the benefits of getting face-to-face again that we can discuss the merits of each technology, whilst understanding and respecting competitors' and collaborators' views.
It is not just battery chemistry that is exciting, we dived deep into many aspects of battery design and manufacture: joining materials, defining operating schedules and using better layouts for stack construction. Tubular stack construction, and micro-scale applications were keenly debated, along with the role of flow batteries in land and maritime transport. 
It was very clear from the conference that there is an abundance of confidence in the role of flow batteries in the energy mix of the future – brought strongly into focus by recent events. But we were trying to understand why it's taking so long to get to mass deployment.
There does not seem to be any shortage of technology – we had 18 exhibition booths showing what could be done and there are many examples of fully operational flow battery installations.
There is no shortage of investors in the energy sector, but there does seem to be a challenge to get manufacturing volumes up in order to get production costs down, in order to generate orders in order to place investment in manufacturing.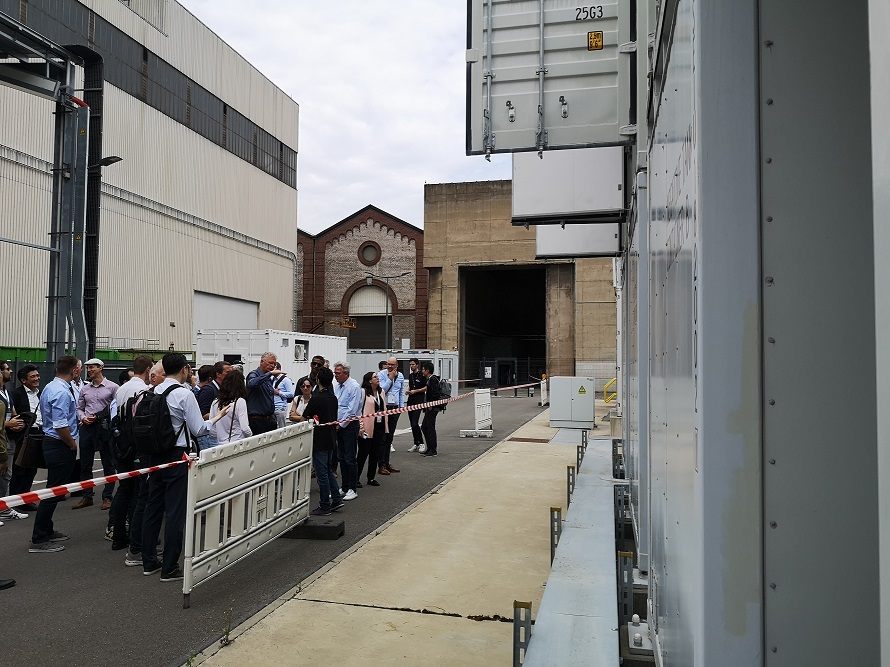 Confronting issues honestly in an open forum
We approached the issues with honesty. Lakshmi Srinivasan of the US Electric Power Research Institute (EPRI) has been studying failure modes, hazards and operational experience of flow batteries for a multi-year project, which is due to report soon. 
In a redacted preview of her report, she referred to the challenges of power, energy and roundtrip efficiency being below specification, along with issues of integration between batteries and inverters. Srinivasan concludes that more data and transparency will be needed if case studies are to be properly validated. Risk reduction is vital to ensure the success of future deployments.
Those in the energy storage industry with more than a few years' memory will recall other battery types being subjected to similar comments in their early deployments. Airing these issues in an open forum provides longer term reassurance for when these issues are resolved.
The open forum of the IFBF was a good opportunity to share experiences from around the world. For example we hear that most new battery systems in California are four times larger than elsewhere in megawatt-hour terms, and long duration is increasingly the norm. Market demand like that is certain to drive more investment into low-cost, large-scale, long-duration storage.   
So as the industry continues to grow and more flow battery manufacturers move into high volume manufacturing, quality should increase, and hence reliability and improved performance. As an example of what can be achieved, the site visit at the end of conference to machinery company John Cockerill's microgrid installation at Seraing in Belgium, gave delegates the opportunity to see one of Sumitomo Electric's flow battery installations.
These flow battery "lighthouses" are leading the way. They will illuminate the route to more widespread deployment of all types of flow batteries, in many configurations and applications. More deployment will need more manufacturing capacity and many more flow battery gigafactories.
About the Author
Anthony Price is founder of Swanbarton Ltd, the UK's first independent specialist energy storage consultancy, as well as a long-time driving force behind the UK Electricity Storage Network trade association. He is also organiser of the International Flow Battery Forum, which ran for the first time in 2010.