Thanks to "innovative business models" and the combination of PV with batteries, Japan's "solar boom" is far from over, market expert Izumi Kaizuka of RTS PV has said.
Despite the imminent demise of higher level subsidy payments for solar energy fed into the grid, Japan's consumers, businesses and utilities continue to demand clean energy solutions, while other factors including deregulation of the electricity market help bolster the business case for solar-plus-storage in particular.
This article requires
Premium Subscription
Basic (FREE) Subscription
Enjoy 12 months of exclusive analysis
Regular insight and analysis of the industry's biggest developments

In-depth interviews with the industry's leading figures

Annual digital subscription to the PV Tech Power journal

Discounts on Solar Media's portfolio of events, in-person and virtual
Or continue reading this article for free
Kaizuka met with Energy-Storage.news for an update on the world's second-biggest annual market for solar by deployment, at last week's Intersolar Europe / ees Europe show in Munich, Germany.
According to RTS' figures, Japan installed 6.5GW of solar in 2018. The country, which introduced a feed-in tariff (FiT) in 2009 and then pushed those rates up even further to stimulate market growth in the wake of the Fukushima nuclear accident, as the Asian country, heavily dependent on imported fossil fuels as well as its dozens of now-shuttered nuclear generators, sought to establish its energy independence.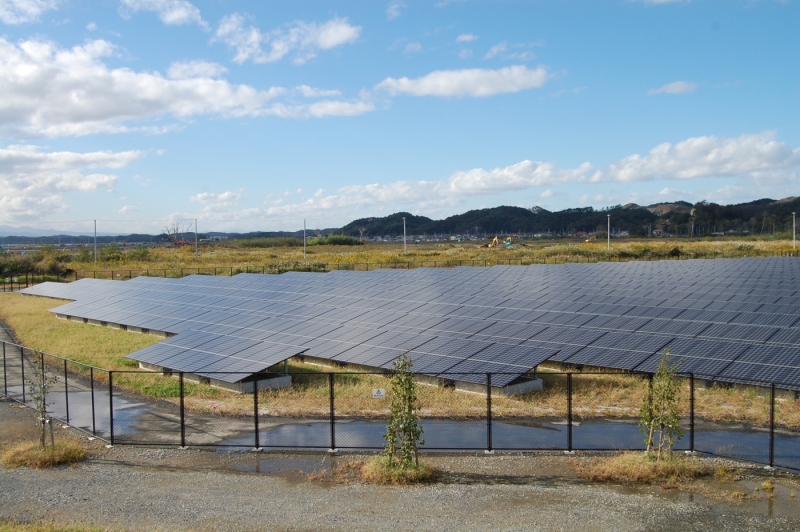 Choices made by consumers and policymakers will shape the future
Much has been written about that secondary boom, which began in the summer of 2012. At one point, it became clear that high FiT rates had attracted more would-be developers of large-scale projects than the grid could handle, while the cost of deploying multiple gigawatts of solar each year in a country where available land is scarce became a political issue.
At one point, it was thought that as much as 50GW of approved but still-not-built projects could lose their agreed feed-in tariff. It seems that now, a definitive measure is in place for the backlog to be cleared.
"Regarding 'big' projects, or those over 10kW anyway, METI (Ministry of Economy, Trade and Industry) has set a due date for these," RTS PV's Izumi Kaizuka said.
"They must secure grid connection agreements during 2020 and if they do so they will keep the level of feed-in tariff (FiT) applicable at the time they were approved. If they fail to secure this grid connection agreement, the FiT applicable to the electricity sold from their solar power plant will fall to ¥21 (US$0.19) per kWh sold. In 2020, it's likely there will be a big rush to get these projects completed."
At last year's Solar Power International show in California, several speakers commented that the solar industry is increasingly becoming the "solar-plus-storage" industry and that, as renewables penetration goes beyond 20% on grids the world over, that need for storage will only increase. The same thing goes for the dynamic of the falling feed-in tariff. So does Japan's industry also see energy storage as vital for the value proposition of subsidy-free solar?
"That dynamic will also begin to be seen in Japan. There's still the FiT, so most people today are looking to sell their power to the grid, but as the FiT falls and continues to fall until it doesn't differ much from retail electricity prices, it'll work better to use your own energy for yourself," Kaizuka said.
"Japan's electricity prices will keep rising due to increasing surcharges, so that gap will only get bigger and bigger."
To take the example of Panasonic, many of Japan's big PV players are also involved in batteries as well as energy management solutions, so the appetite exists from the industry's point of view. Kaizuka agreed that while at the likes of PV Expo in Tokyo, those technologies, including smart home solutions have been on show for the past couple of years, volume sales are yet to begin. With the FiT on its way down, that looks likely to change.
"That will start to happen, those volume sales will begin. The residential FiT programme began in 2009. Surplus power could be sold to electricity companies, for a 10-year period. That is about to end. Those people for whom the tariff has fallen, will have to now make a decision on whether to now sell their surplus power to electricity companies, or to use it themselves onsite.
"At the same time, battery storage has come down in price, so on the other hand, it is thought that there will be demand for battery systems from consumers, so everybody – or rather, those people who were doing residential PV – are now becoming involved in selling batteries for retrofitting onto many of those existing systems."
Since the tariff began in 2009, with more people joining on 10-year terms each year after that, there will be more expirations each year, making retrofit batteries "widely proposed and considered," Kaizuka said.
"Looking at the figures, anyone who got solar in 2009 would be on that original FiT rate. There are around 580,000 of those customers, which is in excess of 2GW of PV. Each subsequent year there will be slightly fewer customers, but these numbers will still be significant.
"Of course people can make the choice to sell their energy (cheaply) to the power companies, or self-consume their own energy, perhaps by purchasing an EV to charge onsite and so on. Nonetheless, they will have to make that choice."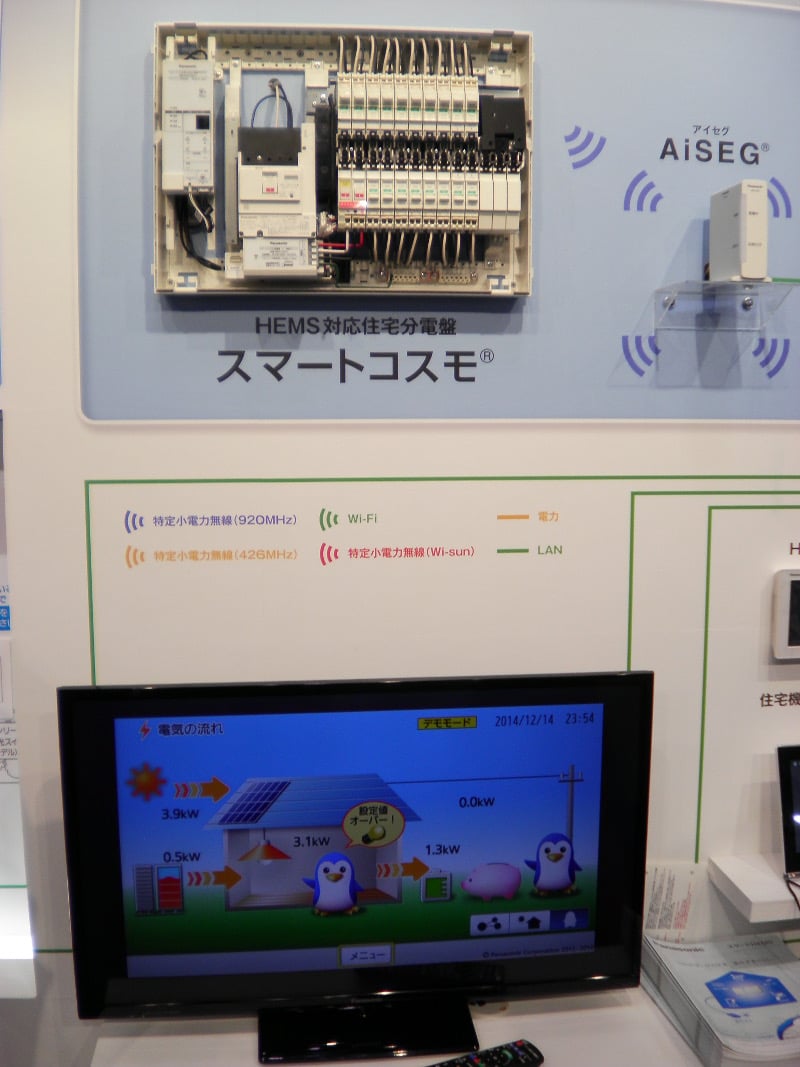 While that excitement around the residential sector is obvious – and bolstered by the government's introduction of a net zero energy mandate for new homes from next year, in previous research on Japan, commercial customers appeared to show less of an appetite. Due to the need to support local and domestic economies, decarbonisation of the C&I sector was less prioritised in policy than the residential or utility segments.
The 2019 FiT is set at ¥24 to ¥26 for residential customers. As the RTS analyst explained, retail electricity rates tend to be higher than that. The same dynamic is now spreading to the commercial segment, where Kaizuka predicts that the number of people doing self-consumption will also increase.
Not unlike maturing PV markets the world over, the dynamics are changing. However, in terms of the overall energy market in Japan, deregulation is (gradually) changing the competitive landscape. Energy-Storage.news has reported on the roll-out of utility TEPCO's smart electricity tariff enabled by the capabilities of residential battery storage and UK battery storage company Moixa's GridShare software platform going into battery systems made by Itochu, to give just two examples. Residential PV in Japan remains fairly expensive, Kaizuka said, but new ways are being found to make it affordable.
"There a lot of new entrants into the retail electricity sector. For example, Tokyo Gas selling electricity with gas (in a bundle). Some new entrants have created some very innovative models. Third-party ownership, combining with Nissan Leaf EVs and also, many companies now want to procure renewable energy power, like Apple or Google. So many aggregators of renewable power are coming to market," Kaizuka said
"Another thing is that TEPCO, through a subsidiary, TEPCO HomeDeck, has a partnership with PV module companies like Hanwha, Solar Frontier. They have now started the third-party ownership PV business. This is a really hot topic in Japan [right now]."
Not only new technologies and their falling costs, but new "innovative" business models enabled by Japan's low-interest rates and market design changes will keep Japan installing solar abundantly for years to come, although years of eight to 10GW of deployment being forecast may not come around again for a while.
"In Japan, the solar boom, everyone thinks it will be over because the feed-in tariff (FiT) is shrinking. But still, together with electricity market reform, we will see diverse business models," Kaizuka said, adding that the outlook remains "very good".