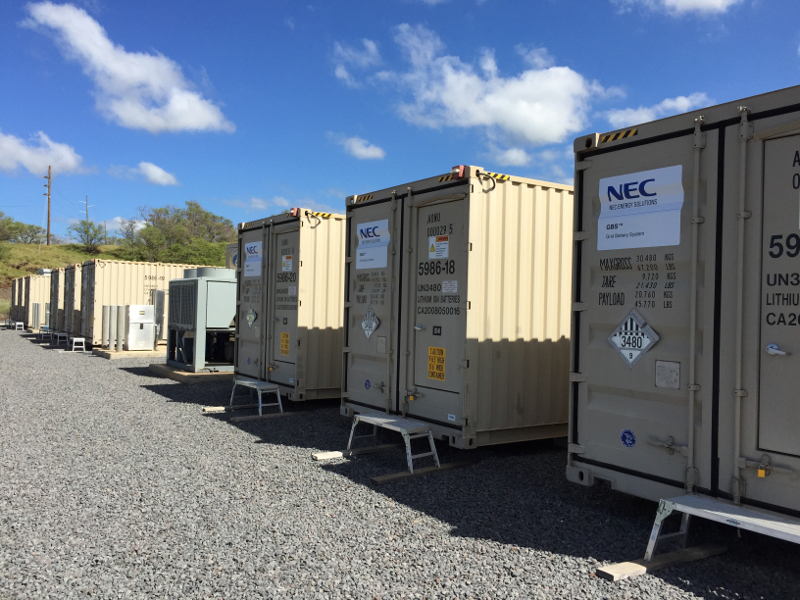 Multinational energy company Engie Group has contracted NEC Energy Solutions and NEC Chile to provide a 2MW / 2MWh energy storage system to its subsidiary Engie Energia Chile in Latin America.
The project will be NEC Chile's first smart energy project and was awarded to the company last week through a competitive solicitation process, it was announced on Tuesday. While NEC Energy Solutions has executed two other energy storage projects in Chile already, totalling 32MW, it will be Engie's first energy storage system in the country and follows news from last month that the France-headquartered group's Brazil operations will be trialling the use of a grid-scale zinc hybrid cathode battery system from Eos.
The project is the first step in the establishment of an energy storage business, Engie Energie Chile's general manager Axel Leveque said, "in line with the change of the business strategy of the ENGIE group to invest less in traditional generating technologies and focus mainly on renewable energy".
"This project aims precisely in that direction and for its development we have chosen one of the most experienced companies in the world," Leveque said.
The Chile system will be installed in Arica, in the north of the country. With its relatively short duration of storage in the system, it will be used to provide ancillary services to the grid, including spinning reserve and time shifting and will help integrate solar and wind energy resources. It will be connected to an existing substation.
The system, to be supplied by NEC Chile in conjunction with NEC Energy Solutions, will be based around NEC ES' Grid Storage Solution (GSS), a modular, factory-built AC-ready energy storage system. It utilises lithium-ion batteries with NEC ES' power conversion system and the company's proprietary AEROS controls system.
The project will be executed in the second half of this year. NEC Chile's head of business development for smart energy in Latin America, Herwig Ragossnig, said he hoped this would be the "first step for a long lasting cooperation for the development of energy storage projects". According to Chile's renewable energy association, ACERA, the country is expected to add 1.5GW of new renewable energy generation capacity during 2017.
Download a free Whitepaper from NEC ES: "Comparing the upfront costs of energy storage".