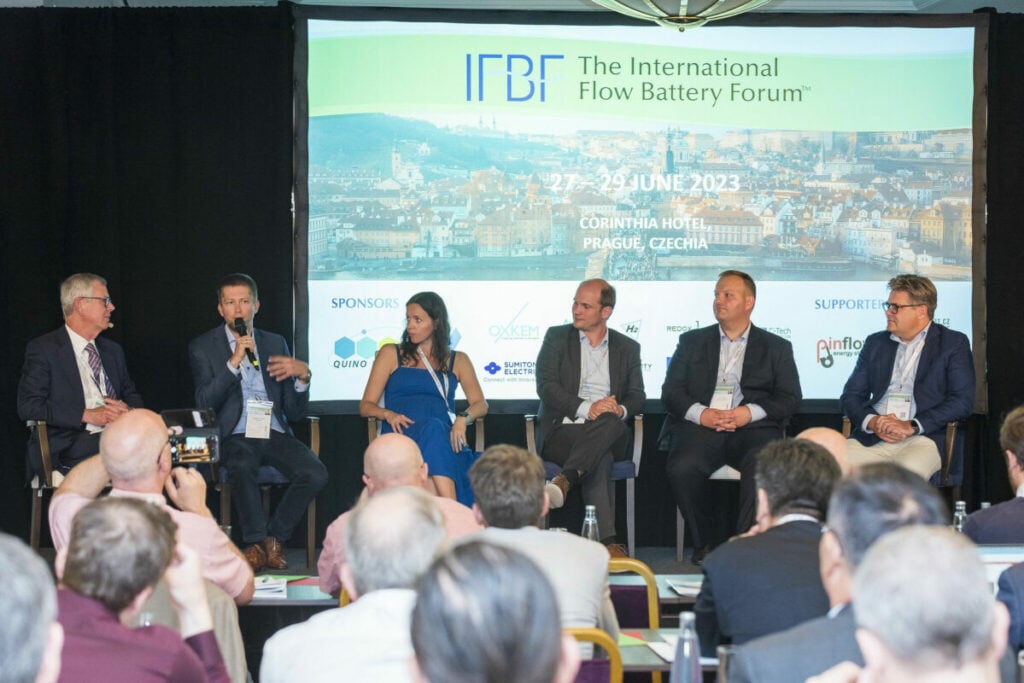 Energy storage industry veteran and tireless clean energy technology advocate Anthony Price, organiser of the annual International Flow Battery Forum returns to Guest Blogging with a view of the sector, the players and technologies involved, and the progress made in the past few years.
Some things seem to take a long time to happen. In 2018, the UK government Department for Business, Energy & Industrial Strategy (BEIS), the forerunner of what recently became the Department for Energy Security and Net Zero (DESNZ), initiated the Electricity Storage Health and Safety Gap Analysis.
This article requires
Premium Subscription
Basic (FREE) Subscription
Enjoy 12 months of exclusive analysis
Regular insight and analysis of the industry's biggest developments

In-depth interviews with the industry's leading figures

Annual digital subscription to the PV Tech Power journal

Discounts on Solar Media's portfolio of events, in-person and virtual
Or continue reading this article for free
On 17 August 2023, the report was published. Its remit was:
"Is the current H&S standards framework for electricity storage appropriate, robust and future proofed for the expected increase in deployment and as technologies develop? If not, how should this be addressed?"
The report is worthwhile reading for many reasons – anyone with an interest in the deployment and use of battery electricity storage systems should read about the hazards and risks of energy storage systems. Specialists should use this as a starting point to consider where and how we can improve the safety challenges presented by electricity storage.
As a long-term enthusiast for the benefits of flow batteries, I felt the report sang a similar song to the chorus we heard in Prague this summer at the International Flow Battery Forum (IFBF) industry event, with comparisons made between different energy storage types, particularly between lithium-ion batteries and flow batteries and the need to communicate the benefits of flow battery technology.
The Gap Analysis says much about the need for more work to understand the safe use of lithium-ion batteries, but its comments on flow batteries are confined to just a few paragraphs. I suspect that these paragraphs were written at the start of the Gap Analysis Project, when flow battery installations were less commonplace.
The authors comment on a few flow battery projects, noting that flow batteries were at the demonstration phase of the commercialisation timetable.
Unfortunately they do not comment on some of the more recent projects and announcements of future projects.
Flow battery industry onlookers' curiousity replaced by enthusiasm
If we cast our minds back a few years, large scale battery projects of any technology were an occasional curiosity, and flow battery projects were very scarce. It's in marked contrast to the enthusiasm that we see today for battery electrical energy storage, and increasing numbers of successful flow battery installations.
On the same day, I was also sent news about a new market research study which predicts growth in the global flow battery market to rise from US$209 million in 2023 to US$805 million by 2028. Such growth sounds very promising, but is not unexpected.
In Prague, at the IFBF, we heard from representatives of many of the companies listed in the report, who gave their perception of progress, the market and the opportunities ahead.
We had been invited to visit Prague by Jiří Vrána of Pinflow, a small, but steadily growing Czech flow battery company. Pinflow build flow battery stacks, both for their own installations and for others to integrate into their projects. Pinflow completed a small flow battery project at the water treatment works in Písek, in Czechia, where their vanadium flow battery gives real economic benefit to the operator from time shifting energy.
The water industry is a large consumer of electricity, and Pinflow is not the first flow battery company to appreciate that. Invinity, the Canadian / British flow battery manufacturer, has installed a flow battery on a site owned and operated by utility Scottish Water.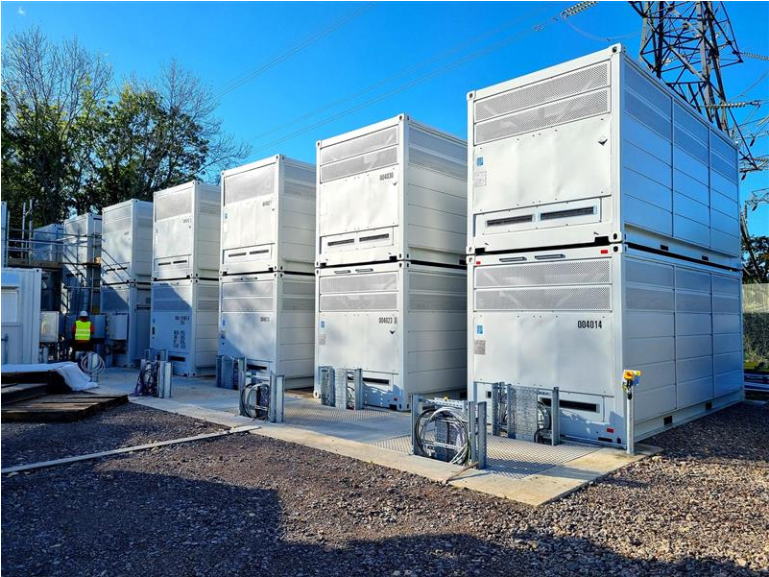 Larry Zulch, CEO of Invinity, is naturally very proud of their UK projects – the Oxford Superhub, Scottish Water, and the LODES demonstrator project for the Department for Energy Security and Net Zero – and so invited the IFBF to visit Scotland next year, to see their manufacturing facility and production of flow battery modules. Larry joined Alex Schoenfeldt, CEO of CellCube, and Toshikazu Shibata, Head of Energy Storage at Sumitomo Electric Industries on a panel session to discuss how long it would take for flow batteries to be recognised as a major contributor to energy storage.
These three manufacturers are already delivering flow battery projects around the world. Invinity's own market estimates for the size of the Interday Long Duration Storage Market is 424GW/5,092GWh by 2040.
Durations, scale and applications all diverse
While 4 to 8-hour duration storage was the sweet spot for today's vanadium flow batteries, Invinty is expecting their batteries to move towards discharging for 12 hours or more per day as the world moves towards net zero.
Alex, from CellCube, reported on the use of their flow batteries in numerous microgrid applications. A microgrid in Bolingbrook, Illinois has a 2MW, 4-hour battery system, for hardening an industrial facility's electricity supply, improving its UPS capability, incorporating PV, and peak shaving and sales of services in to PJM. CellCube has also installed systems in other industrial sites in the USA and is also active in Queensland, Australia.
The business cases for flow batteries have now moved into real commercial territory, and speakers from Bryte Batteries in Norway, BASF, YUSO and Voith all commented on the role of energy storage in industrial applications. It's interesting that CellCube and Voith have just announced a partnering agreement to supply large scale energy storage systems, both clearly aligned on similar market expectations.
Other signs that the momentum is growing come from the range of alternative options for flow batteries. It's not just the all-vanadium system that is making a noise. There is a market need from hot climates for temperature tolerant low-cost energy storage and Ahmed Hammad of Saudi Aramco offered a solution using the vanadium iron electrochemistry.
Saudi Aramco has teamed with Rongke Power of China and Gary Yang of Kyro-Green Energy from Seattle to develop a vanadium iron battery at scale to meet the significant market need for bulk energy storage in the middle east and north Africa.
Gary Yang, with many years' experience of developing flow battery technology, had already spoken in an earlier session about the rapidly growing market for time shifting renewable energy in the MENA region. With one of the world's largest companies now backing this development, no doubt we'll be hearing more about this next year.
Indeed there's never a dull moment when talking about flow batteries with news of new technologies that shift our perception of the future. Over the years we have had several presentations and discussions on organic flow batteries. Our visit to Lyon in 2019 included a tour of Kemiwatt's organic battery at IPFEN and led to a debate about the opportunities for organic electrolytes.
There's now great interest in using organic molecules; these could be low cost commodity chemicals, and so cheaper than vanadium or other metals with associated fluctuating market costs.
Quino Energy, based in California, is a licensee of Harvard's quinone electrochemistry, and has come up with a method to synthesise organic electrolytes using an existing flow battery stack (such as those used for vanadium flow batteries) as the electrochemical reactor. Quino Energy expects that this low-cost technique, combined with their work to reverse the degradation of organic electrolytes, will enable the commercialisation of organic flow batteries.
Value chain challenges for a maturing industry
The market for flow batteries is there, and we have many exciting flow battery technologies, but there are still many other parts of the flow battery value chain that need to be secured.
The supply of raw materials can be managed; even though it is not trivial to solve the problems of securing materials in the quantity and of the quality required, the suppliers at the IFBF showed sufficient confidence to convince me.
The challenges of manufacturing flow battery systems (particularly the electrochemical cells or modules) have been exercising the minds of flow battery manufacturers for years, but much progress has now been made. Automated systems, and attention to high quality manufacturing, are showing marked improvements in the finished products.
Before the conference, Flow Batteries Europe held a seminar to discuss the role of standards for flow batteries. There is a plethora of applicable standards, and more are on their way, covering many aspects of flow batteries and energy storage.
These give confidence to users of battery systems. This trickles through the value chain and supports further growth in the industry. During the main conference, it was clear that insurance companies are embracing flow battery technology, improving commercial viability and helping to make projects bankable.
Projects are becoming more diverse: VFLowTech presented plans to convert oil storage tanks in Singapore into huge vanadium electrolyte tanks, Redflow intend to use a zinc bromine flow battery at a waste to energy plant, and both Cougar Creek and Redox One have separate plans to commercialise iron chrome technology.
There are also new market sectors emerging – microgrids, ports, schools, agriculture, and the water treatment industry – and investment in factories to build flow batteries is on the increase.
Overall the atmosphere in room was notably optimistic with investors, developers and users clearly enthusiastic to continue their work and meet again at IFBF 2024 in Scotland next year to check on progress and set more adventurous plans. 
Read Anthony Price's Guest Blog from the International Flow Battery Forum 2023, 'Policymakers take note: You need flow batteries to hit your decarbonisation targets', here.
About the Author
Anthony Price is founder of Swanbarton Ltd, the UK's first independent specialist energy storage consultancy, as well as a long-time driving force behind the UK Electricity Storage Network trade association. He is also organiser of the International Flow Battery Forum, which ran for the first time in 2010.