Starting out as far back as 2011, residential energy storage virtual power plant (VPP) 'pioneer' Sunverge went in early and developed control systems as well as aggregation software for its home battery energy storage systems (BESS). In this second, concluding part of our conversation, Sunverge CEO Martin Milani talks about the system architectures and technologies that can make the VPP economically viable and useful to the local electricity network. As told to Andy Colthorpe. Read Part 1: The beauty of distributed storage, here.
In order to do some of those grid services, frequency response for example, you need to respond to the things autonomously in milliseconds and in seconds. One of the differences in our architecture is the ability to do that. We're not a cloud-only play. If you have a cloud system try to send open ADR (automatic deployment rule) messages and understand what's going on and tell the energy storage system what to do, that obviously takes too much time and the cloud system has no visibility to local grid conditions.
This article requires
Premium Subscription
Basic (FREE) Subscription
Enjoy 12 months of exclusive analysis
Regular insight and analysis of the industry's biggest developments

In-depth interviews with the industry's leading figures

Annual digital subscription to the PV Tech Power journal

Discounts on Solar Media's portfolio of events, in-person and virtual
Or continue reading this article for free
Then again, with frequency being out of bounds or voltage being too low, those things are very locational and central systems don't know anything about that. You need the ability to read the conditions on the line yourself locally and then respond in milliseconds and seconds. Then you can provide those grid services.
One aspect of that is the ability to have the technology to do so, the other is the ability to have a multi-service framework and architecture where all of these services are available at the same time and running at different levels of ability. So they can come out, they can pre-empt each other, depending on priorities, when the system is available and can run multiple services at the same time by 'slicing' the batteries into different services. That's one way to do it. The other way is to not do that but have a different priority for those things, so if it's most economical to do a demand response programme, then that's what you're going to spend your energy storage on, as opposed to backup power, for example.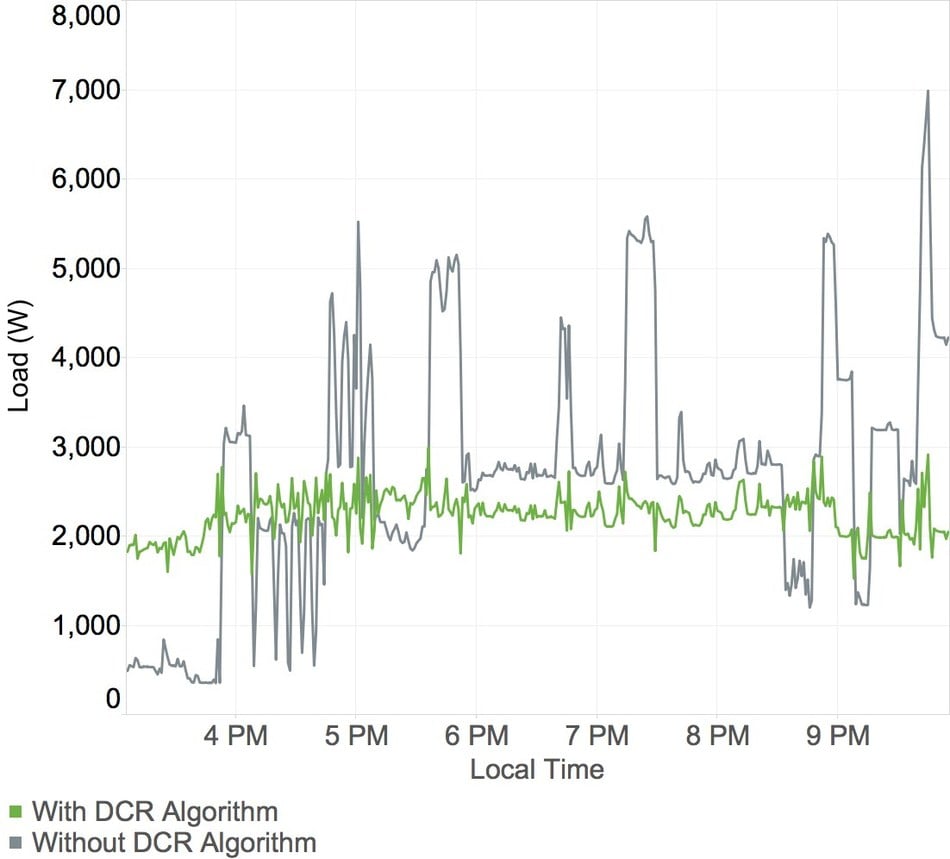 I think North America is most ripe for what we do at this time. We actually bid a fairly large project with a company called Consumers' Energy, it's the largest utility in Michigan, with about 7.5 million customers. It's a project that we've started implementing back in early 2019, and that includes both consumer services and grid services.
The mid-Western US is a storm-prone area so, often in the summer, they have severe thunderstorms and lines get cut. Customers lose power sometimes, so we're offering backup power and bill management to the customers, but also offering things like frequency response and another big one for the utility was managing systems coincidence – peak load coincidence between the system and feeder. It goes back to avoiding distribution systems upgrades and those are mainly the drivers.
The State of Michigan and Consumers' Energy have some pretty aggressive carbon emissions or carbon reduction goals, so that was another driver. We're seeing a lot more of that in the US. About 150 of the largest US cities have carbon zero goals, by somewhere between 2040 and 2050. About 20 of the largest US utilities themselves – without anybody telling them to do so – have those kinds of carbon emissions reductions, or zero carbon goals, and then multiple states do this as well.
From the utility side of the wall where they'd like to use these technologies, solar, storage but also dynamic load control, controlling thermostats, smart appliances, circuit breakers in conjunction with the PV and energy storage and being able to island the home and be able to maximise and do what some people call dynamic baseload management, which itself helps for a far better penetration of renewable generation and grid-scale renewable generation. These things all come hand in hand.
We've also done a couple of projects with Arizona Public Service in 2018 and 2019, both of those will also include a combination of consumer and grid services, our sweet spot exactly. We'll be starting a new project with Con Edison in New York City, that's basically using energy storage either with PV or not, to use the storage to do dynamic pricing.
They'll be sending dynamic price signals from the New York ISO every 24 hours. There's a price shape that correlates to the load shape, taking that price signal every 24 hours and then we constantly manage energy storage in the load to maximise or optimise against that price shape, if you will.
We're also doing a project with Puget Sound Energy which is a vertically integrated utility in the City of Seattle, we're doing grid services and consumer services with them as well. We have also been working closely with Alectra Utilities, which is the municipality for the City of Toronto, it's pretty large, the largest municipal utility in North America after LA Department of Water and Power (LADWP), with about a million customers. With those guys as well, we're doing a combination of grid services and consumer services.
What we've also been doing n the last couple of years is to expand far beyond storage and PV – generation and storage – but also doing dynamic load control through integrating with smart thermostats, smart water heaters, smart circuit breakers, AC units, etc, etc.
We just announced a partnership with LG Electronics, we are already integrated into their LG energy storage system, they have their own storage system now which is an LG Electronics inverter and LG Chem battery, but we're also in the process of integrating into their AC units and other smart appliances: we are offering an integrated connected smart home programme where it includes PV, energy storage, controllable AC and smart appliances.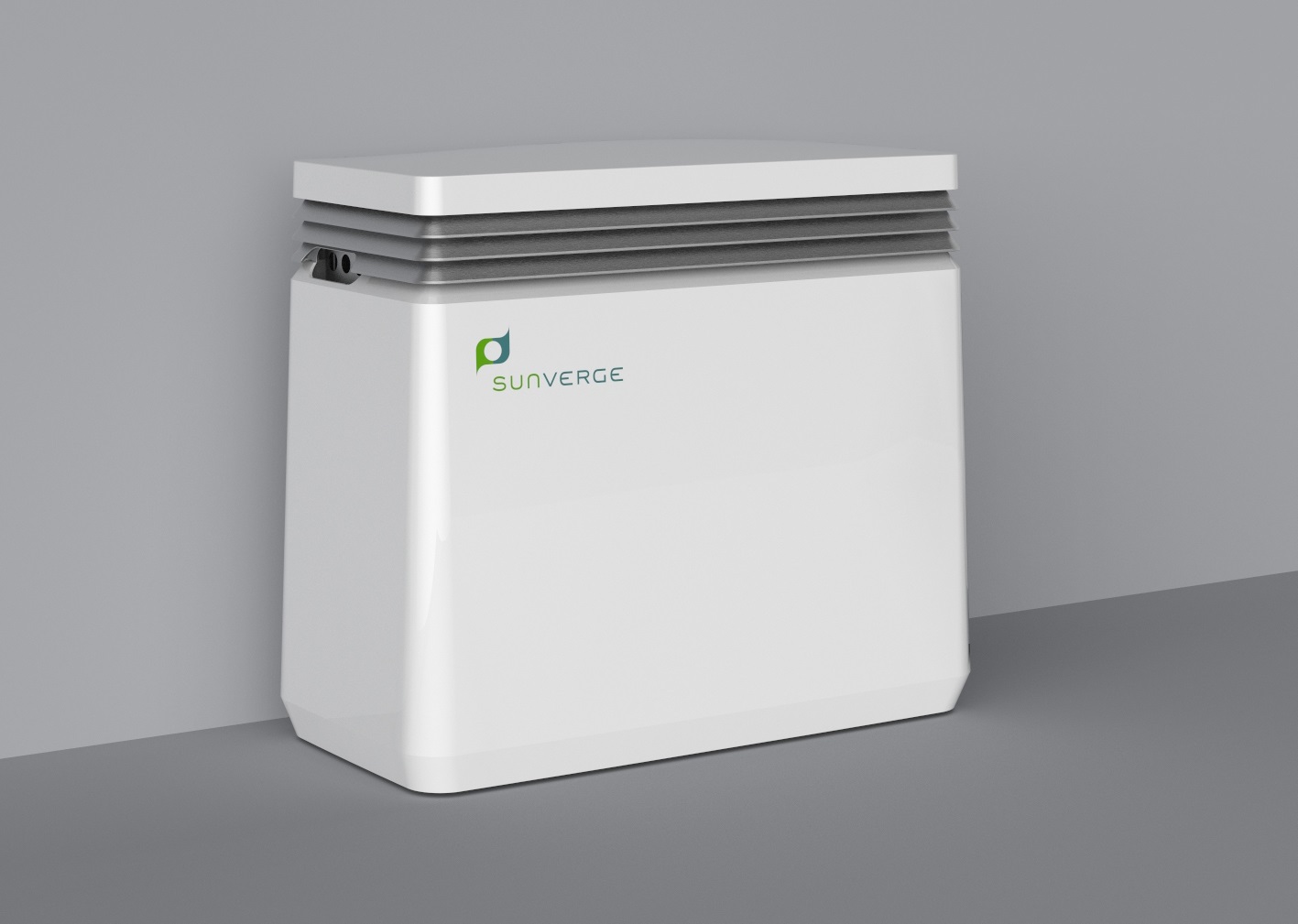 Our smart algorithms are optimising load, controlling storage, solar generation and whatever grid conditions you have, whatever tariff you might be on, constantly, every second, every minute, every hour of every day. That's how you can maximise and optimise the use and you can maximise savings and you can be dynamic enough to help the grid and the home at the same time.
Hardware is a scale game, you sell the energy storage hardware in this industry, you sell some operations and maintenance (O&M) services around it to maintain it over the years. That's a pretty clear business model. Energy storage hardware is now a commodity. We do still sell our own energy storage hardware and it's got its own sweet spot. We also sell our intelligent controller gateways with other third-party energy storage systems, but we also now have a software-centric and hardware-agnostic business model. We make money by selling our software, it's a software-as-a-service, sort of a subscription model. It's designed per node or per home, and we charge for a base platform fee but then we also charge for three different 'buckets': the consumer module, the grid module, for grid services – and that typically is what distribution-type utilities like – then a market module which is the ability to aggregate and bid into a wholesale market.
In the US there was a Federal Energy Regulatory Commission (FERC) ruling about 18 months ago to make it a lot easier for energy storage to bid into wholesale markets [FERC Order 841]. It's still not uniform across all the markets here in the US, some of the markets had fairly large minimum capacity requirements. There should be some uniformity coming due to FERC Order 841.
Shortly, there will be aggregators that can aggregate some energy storage to bid into wholesale markets, it could be the utility, could be a solar company, could be an energy service provider or financing arm that finances some of these things and aggregates to bid into capacity markets. Here at Sunverge we have a module for that too, and we charge for that as well. That module is also a part of our software centric business model. We provide technology and services to enable the utilities as well as third party aggregators to build and operate fleets of Distributed Energy Resources (DERs).
Utilities are also extremely interested in electrification of transportation and vehicle-to-home (V2H) and vehicle-to-grid (V2G) opportunities. We received interest from a large Japanese EV manufacturer in a vehicle-to-home pilot and integrating with a bi-directional EV charger, and eventually V2G as well. US utilities and utilities around the world are extremely interested in all of that. This is also true about Germany as well, the electrification of buildings and homes and electrification of transportation to reduce carbon emissions.
Both are clearly strategic for utilities, for a couple of reasons: the ones that do gas and electricity and have zero carbon goals they will have to try to replace as much gas as possible. And for electric-only utilities, that's also another way to increase load or demand for their product and services.