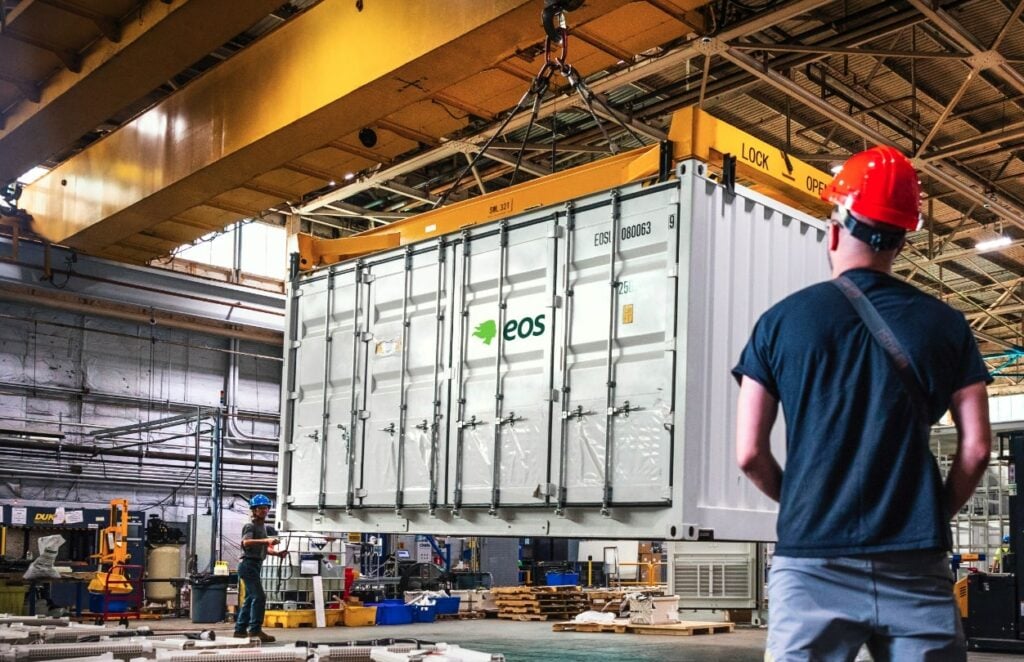 Jigar Shah, director of the US Department of Energy Loan Programs Office, speaks with Energy-Storage.news in the second part of our exclusive interview.
As mentioned in the first instalment of this interview, taped in-person at the RE+ clean energy trade show in September, the Loan Programs Office (LPO) takes an agnostic approach to supporting projects and technologies.
This article requires
Premium Subscription
Basic (FREE) Subscription
Enjoy 12 months of exclusive analysis
Regular insight and analysis of the industry's biggest developments

In-depth interviews with the industry's leading figures

Annual digital subscription to the PV Tech Power journal

Discounts on Solar Media's portfolio of events, in-person and virtual
Or continue reading this article for free
That means there's no bias in favour of, for example, batteries, or nuclear, or green hydrogen, but as Jigar Shah points out, companies applying have to have done their homework and come with strong fundamentals in their approach to business as well as to R&D.
And as Shah says repeatedly, it is not the Department of Energy's (DOE's) job to pick winners in the clean energy tech race. Nor is it the Department's job to dictate how markets should be run in the various regional transmission organisation (RTO) and independent system operator (ISO) service areas that form the US grid.   
Yet with the need to balance the variable nature of solar PV and wind generation and maintain grid reliability in the face of increasingly frequent extreme weather events becoming ever more acute, the DOE recognises the value of long-duration energy storage (LDES), Jigar Shah says.
With apologies that this second part has come later than planned due to a few scheduling complications, what follows is a discussion with Jigar Shah into the finer points of commercialising LDES technologies, and how the work of the DOE and LPO fit in with those efforts.
You can read Part 1 of our interview with Jigar Shah here.
The LPO has financed a broad range of projects and technologies. Among those is the US$504 million for the Advanced Clean Energy Storage (ACES) Delta project, which was the first to get a loan guarantee since 2014 after the LPO lay dormant in the Trump years. ACES Delta will create green hydrogen using 220MW of electrolysers and put it into underground salt caverns to provide 300GWh of storage, suitable for multiple days of discharge, with the Los Angeles Department of Water and Power as an off-taker.
With reference to that project, as well as in a more broad sense, how do you see the evolution of long-duration energy storage (LDES), which has become a key area the Department of Energy, and by extension the LPO, have looked to support?
On the ACES Delta project: this was a very professional developer. They had a great project, they had a salt cavern that was already designated, they had a coal power plant that was theirs and the transmission line was already there. They had a customer in LADWP that wanted to do this project so they had a great off-take agreement. So it was an easy deal for us to approve and we were able to do the due diligence, etc.
Now, you and I can argue whether the next 12 salt caverns are going to be turned into long-duration hydrogen storage or not, but this particular one was well-structured, and was ready to be financed. So we were happy to finance it.
I think the same thing is true with long-duration energy storage. You've got several types of LDES. You've got the 10-hour storage, that's where [a company like] Eos fits in and then you have these 100-hour sort of storage companies and then multi-day storage companies, etc.
My sense is that the level of confusion in the marketplace, around where all of these companies sit is real and so there's some value in us helping to solve that. We published the long-duration liftoff report earlier this year. That helped people really understand why the grid needs LDES, which was valuable.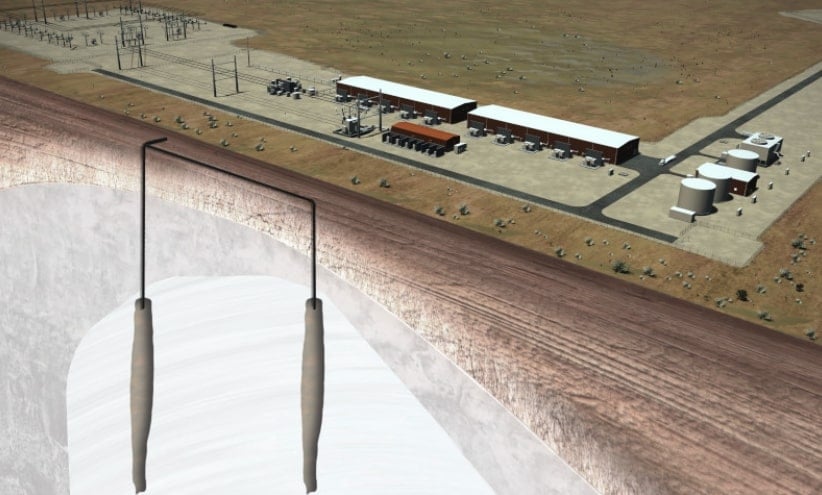 I think we try as a Department of Energy to put context around long-duration energy storage.
Once we've published that context, then the companies have to find a way to establish their relevance, find customers who want to buy their stuff. If they need to fix market rules, the DOE is here to provide technical assistance, but we're not supposed to put our thumb on the scale around on which way the market is set up.
'DOE has been thinking a lot about commercialisation'
A lot of the providers of LDES would say the technologies are proven, but in terms of bridging the gap to establish a market, what are your thoughts? The DOE is supporting cost reduction efforts through the Energy Storage Grand Challenge and other initiatives, in California we see the state's energy commission (CEC) provide funding to bridge revenue gaps for certain projects. Where and how does the DOE see a market becoming established for, let's say 8-10-hour duration storage?
The DOE really doesn't think that way. The goal of the DOE is to make sure that Americans have resilient and reliable electricity, so that they can actually live a modern lifestyle, and then to the extent that we want to establish an energy abundance, we want to make sure that we have all these technologies ready to go. So that different markets can pick from nuclear, hydro, geothermal, solar, wind, whatever technologies that they want to deploy at scale. It's not our job to tell them.
But in general, in trying to achieve those goals, there are certain tools that we think are missing.
So you might say, we have two hours of battery storage available today but the market needs 10 hours of battery storage, you see that in California as well. So when basically when the market is tight, it's generally tight for like 18 hours. It's not tight for two hours. So when it's tight for that long, then the question is, when do you recharge the batteries? Because you don't recharge the batteries at a thousand dollars a megawatt-hour.
So the question becomes, when do you recharge? You charge for those four hours that it's not tight, when market prices are stable. Sometimes that's the middle of the day when there's excess solar power, and sometimes that's at night when there's excess wind power, whatever it is.
When you look at the way that the California market performed last year, or the Texas market performed last year, there were this number of days where it would have been better to have 6 to 10 hours of battery storage. Then we'll have to see if that number of days is worth it to the solar and wind developer, to actually add 6-8 hours of battery storage. In some markets, it is.
In Texas, you're starting to see a lot more public announcements, saying that they're adding 6+ hours of battery storage. In other markets, people are saying: "For two days' worth of those issues, I'm not going to add six hours of battery storage".
Ultimately, the challenge we have is that we have to live under the market rules as they're designed today. Now separately, market rules can be changed. It's very obvious that if you add long-duration energy storage to the parts of the transmission grid that have the most amounts of congestion, you would reduce that congestion and reduce electricity prices for everybody.
The problem is, once you reduce that congestion, then there's no arbitrage. There's no high prices to get paid for doing that. Then the only way to do that is through some socialised way. So someone says, "Hey, if we put batteries there it'll reduce prices for everybody, but we can't do that in a market-based way. So we have to just rate base it, for everybody. That's what MISO does.
Long-duration energy storage can be rate based that way too. But again, it's not DoE's job to force that on people. [Instead], we do a report and we say, here are the benefits of doing that and then hopefully, MISO says: "That report's really good. We should do that." That's sort of how we make change. So those decisions are made on those more local levels, DOE are not mandating it.
Is it also a question of the LPO supporting those technologies in terms of both innovation and scale to get to the point where they're so affordable that it just seems to almost be the obvious option?
I don't know that that looks that way. I do think that LPO has been thinking a lot about commercialisation and how commercialisation occurs.
In general, it doesn't work to say, "We're going to give you a demonstration grant, we're gonna do this thing, and when your costs get to lithium-ion battery costs, then they'll take off".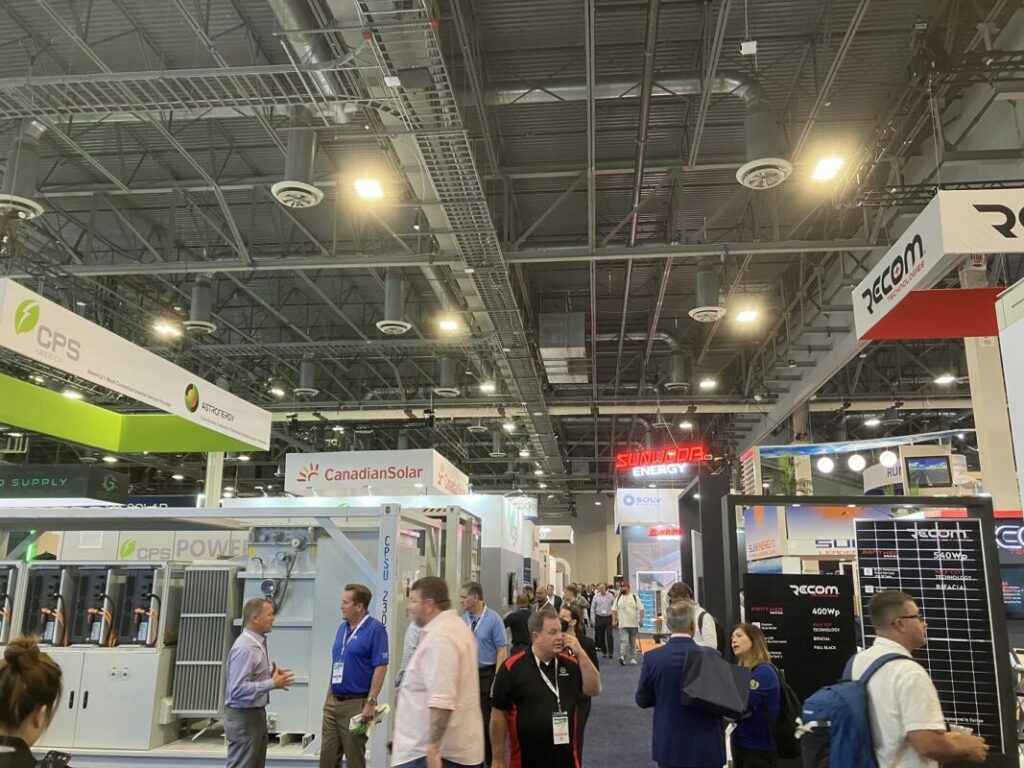 Because they'll never get to lithium-ion battery costs. Basically, you have to scale up your technology for like, five years, before those costs come down.
The only way to solve that problem is to either find niche applications where people are willing to pay a premium, or you raise a lot of equity from the markets, and you lose money for seven years until you get your costs down right to that point.
I think that describing how commercialisation works, which is what we're doing with DOE and LPO around nuclear and new transmission technologies, battery storage, and all these other things is something that we're doing more of. I think we are starting to be more articulate around that, but some of it actually, is that the company has to be able to raise a lot of equity. They have to be able to win the hearts and minds of those equity check writers.
Our publisher Solar Media is hosting the 10th Solar and Storage Finance USA conference, 7-8 November 2023 at the New Yorker Hotel, New York. Topics ranging from the Inflation Reduction Act to optimising asset revenues, the financing landscape in 2023 and much more will be discussed. See the official site for more details.