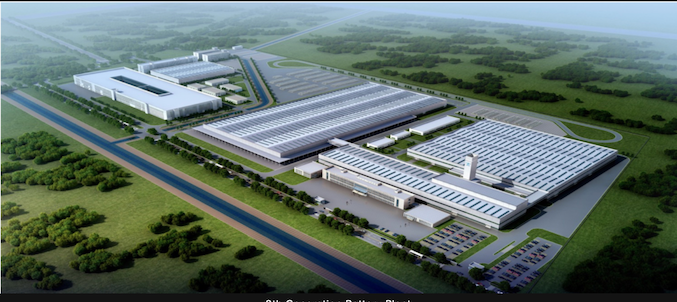 Jigar Shah, the clean energy industry veteran leading the US Department of Energy Loan Programs Office, speaks with Energy-Storage.news at this year's RE+ trade show in Las Vegas.
Many of us are familiar with Jigar Shah's voice from his stint as co-host of the popular Energy Gang podcast, and know him from his previous day job as a financier of clean energy technologies at SunEdison and later with Generate Capital.
This article requires
Premium Subscription
Basic (FREE) Subscription
Enjoy 12 months of exclusive analysis
Regular insight and analysis of the industry's biggest developments

In-depth interviews with the industry's leading figures

Annual digital subscription to the PV Tech Power journal

Discounts on Solar Media's portfolio of events, in-person and virtual
Or continue reading this article for free
So many were surprised, if pleasantly so, when Shah, never afraid to voice an opinion that might prove to be unpopular with fellow industry folk, became the head of the Loan Programs Office (LPO) at the US Department of Energy.
Tasked with overseeing the administration of billions of dollars in debt financing, when we spoke with him earlier this year, Shah said the resurrection of the LPO, dormant through the Trump presidency, speaks to a renewed, much more "aggressive" commitment on fighting climate change.
But, as with everything we have come to know Shah for, that commitment has to bear fruit in an affordable way, he says, through successfully commercialised companies and technologies.
The Loan Programs Office is helping to fund the scale-up of a lot of different companies in the energy space. There's an obvious emphasis on electric vehicles (EVs) as one of the major sectors for electrification and various other technologies.
From an Energy-Storage.news perspective, several companies within this site's wheelhouse of coverage have been invited to apply to the programme, and others have already received conditional commitments for significant loans.
They include a provisional loan worth US$850 million for battery cell, pack and system maker KORE Power, US$2 billion for battery recycling specialist Redwood Materials (and US$375 million for another, Li-Cycle), a US$504 million loan to the Advanced Clean Energy Storage (ACES) green hydrogen project in Utah and discussions with thermal storage company Nostromo to lend it US$176 million.
Most recently, Eos Energy Enterprises, which makes a proprietary zinc-based battery technology for medium to long-duration energy storage (LDES) applications, has proceeded to the later stages of qualifying for just under US$400 million to finance its expansion on a grand scale.
In the second part of this interview with Shah, to be published in the coming days, we will hear more about the commercialisation of long-duration energy storage (LDES) and how the market can meet the need for reliable ways to back a system based around wind and solar (and other low carbon technologies).
The LPO is funding some interesting activities in the energy storage space, from battery manufacturing of various types, to recycling and green hydrogen for seasonal storage. People are starting to become more familiar with the LPO, especially in the US, but perhaps we can start off talking about some recent highlights and your take on what's been happening there since you took office in 2021?
I'd say that what most people get wrong about the LPO is that they think that we're actually picking who we work with. And we're not.
We have certain statutory things that we can do. We are very large into critical minerals for electric vehicle batteries, we're very large in battery manufacturing. We're large in non-lithium chemistries, so the first one that looks like that was Eos. For us, the goal here is to make sure that the private sector is leading this conversation.
[The companies that apply for loans] are raising capital, from private markets, from venture capital, from private equity, from other places, and then they're coming to us for debt, to be able to scale up their business, to build these big manufacturing lines and so on.
So [for example], we didn't choose Redwood and Li-Cycle because we thought they were the best recycling companies in the world. We chose them because they qualified, they applied properly and made it through the process. We're very proud of Redwood and Li-Cycle; don't me wrong, but we're not saying as a result that of the 443 recycling companies [out there], these are the two best ones.
We're saying that they are the two that applied to the Loan Programs Office, we reviewed them, we think that they have a solid business plan, and they're likely to pay back the loan.
We've seen some companies going through that process which have done press releases as they've hit certain milestones along the way. So we've had a little visibility into what it might entail, but what are some of the main due diligence points that LPO applies? What are some of the main hoops that applicants must get through to get a loan?
We treat all of our applicants exactly the same, which is basically that we want to make sure that the technology works and we have thousands of engineers, scientists and experts on the DOE platform that are largely responsible for the first patents and so generally can verify that.
We want to know where they're going to get the materials to build batteries, and we want to make sure that they've got customer demand for what they're doing. Then we want to make sure that there's competent people that are running the factory, that they actually can do it.
Those are generally the diligence work we do for every single deal, so it doesn't really change whether it's biofuels or hydrogen, or transmission, we're always checking the same thing, we're a debt provider.
If there's a phrase that's often associated with Jigar Shah, particularly from your appearances on the Energy Gang podcast, it's "deploy, deploy, deploy!" But some of the technologies LPO is funding are quite innovative and at various stages of commercialisation. How do those two things work together, in your view?
In general, we have mapped out the space that qualifies for the LPO, so we know which companies are Fortune 500 companies that are doing extraordinary work on next generation battery technologies, and we know all the growth companies that have raised at least US$100 million in private capital, who are probably ready to build a US$500 million factory.
We reached out to all of them proactively and we said, "Hey, we noticed that you just raised all this money. When you're ready for the LPO, you should come to us".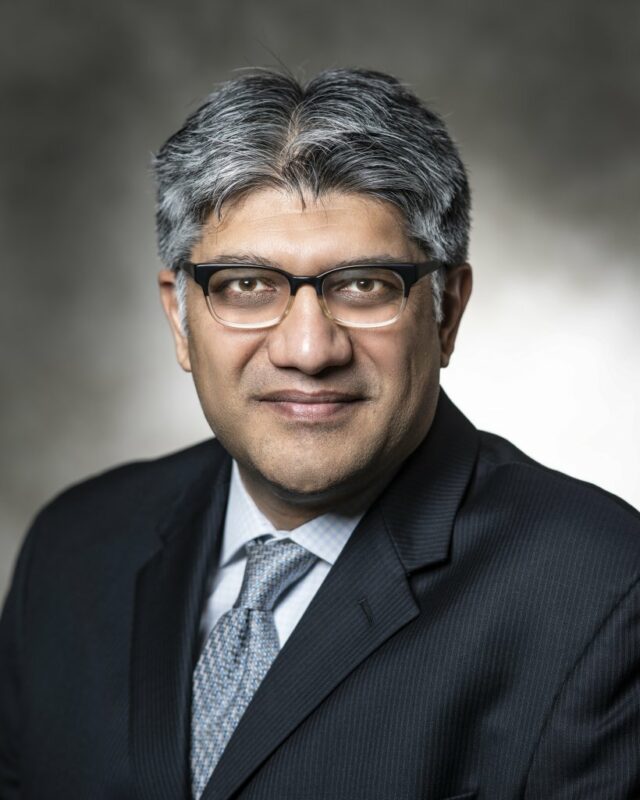 So we're not preferring small companies versus big companies, dramatic innovations versus minor innovations. As long as people meet the requirements of the LPO, then we're excited to serve them.
Is there an element of assessing or ranking your applicants through things like expected environmental impact, or job creation, or other things outside of whether, essentially, a company is legitimate and has a technology that works?
We ask everybody questions. We want to know how many jobs they're creating, what they're doing with the local community with the community benefits plans, we want to remind people that there's a lot of schedule certainty and price certainty if they construct with Union labour, locally, etc.
But ultimately, the goal of the office is to commercialise these technologies faster. So that's what we're doing. We're not suggesting that this technology is better than that technology, and therefore, we're more interested in this technology being commercialised than this one, because we don't know.
The best technology company on paper may not be well run. They're not going to win, and so that's not for us to decide. We're private sector-led, government-enabled.
So we want to go to every single company that qualifies. They have to save greenhouse gas (GHG) emissions, they have to have a strategy around how they're going to get their critical minerals. They have to have all of this stuff and they have to show, frankly, that their customers want to buy their product… and they can meet the reasonable prospect of repayment, which is our standard.
But we're not trying to say that this company is more magical than the other company. First of all, I'm not smart enough to know. But second of all, even if I was, that more magical company, it just may be poorly run.
Our publisher Solar Media is hosting the 10th Solar and Storage Finance USA conference, 7-8 November 2023 at the New Yorker Hotel, New York. Topics ranging from the Inflation Reduction Act to optimising asset revenues, the financing landscape in 2023 and much more will be discussed. See the official site for more details.