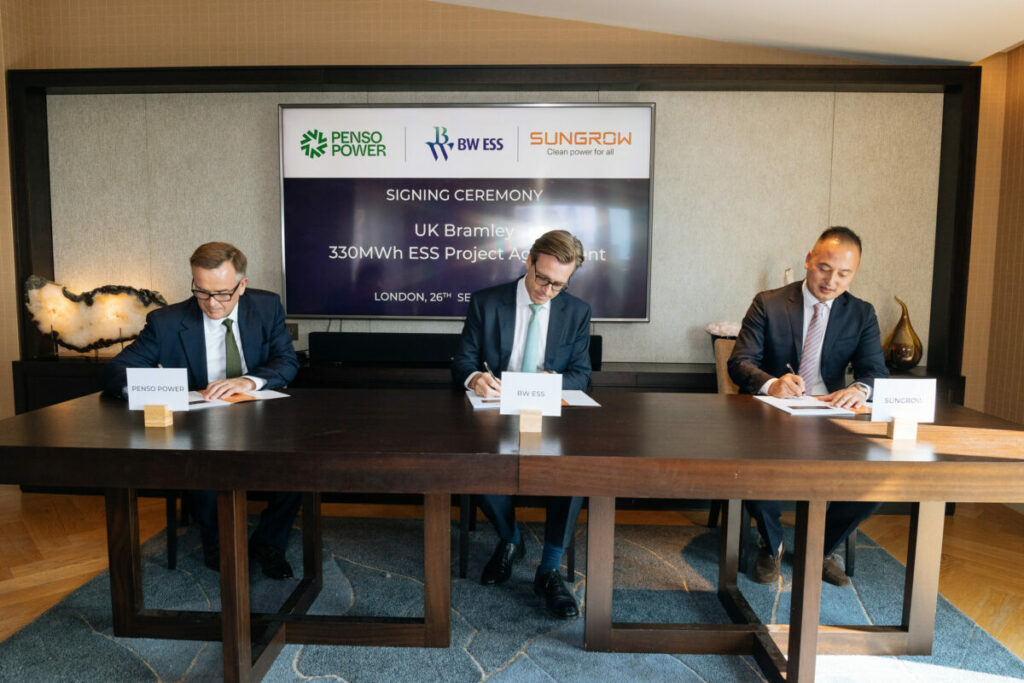 Sungrow has announced the signing of a landmark project agreement with Penso Power and BW ESS under which it will deliver a BESS for a 100MW/330MWh energy storage project in Bramley, Hampshire.
Among the highlights of the agreement is the debut of Sungrow's innovative PowerTitan 2.0 liquid cooled ESS, which will be deployed for the first time in the UK. The PowerTitan combines a 2.5MW Power Conversion System (PCS) and 5MWh battery in a single 20-ft container, with the technology involved not only enhancing efficiency and safety, but also significantly reducing both capital expenditure (CAPEX) and operational expenditure (OPEX) costs.
Bramley, a key project in Penso Power's portfolio, is expected to play a vital role in bolstering UK energy security and consolidating the resilience of the country's electricity system. Scheduled to be operational in 2024, the facility will actively participate in grid balancing, ancillary services and wholesale energy trading.
"This project marks another significant milestone for Sungrow as we continue the journey to provide cutting-edge energy solutions to the UK market," commented Dr. James Li, the company's ESS director for Europe. "Our collaboration with Penso Power and BW ESS underlines our commitment to advancing clean and reliable energy storage solutions that will transform the UK's energy landscape."