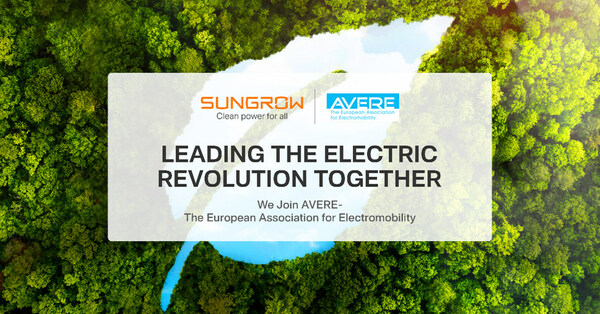 Sungrow has announced that it has joined AVERE (European Association for Electromobility), the only association in Europe promoting electromobility and sustainable transport on behalf of the industry, academia and EV users at both EU and national levels.
Sungrow took the first step of developing its own EV charger in 2017, based on its accumulated experience in the design and application of outdoor high-power inverters, making its first entry into the European EV charging market in 2021 with an AC charger, which has since been installed in an increasing number of European households.
"Sungrow will actively contribute to the success of AVERE initiatives, promote reform in the field of new energy vehicle charging and contribute its experience and professionalism to help bring about the early achievement of global carbon neutrality goals," commented Andrés Doebel, head of EV charging at Sungrow Europe.