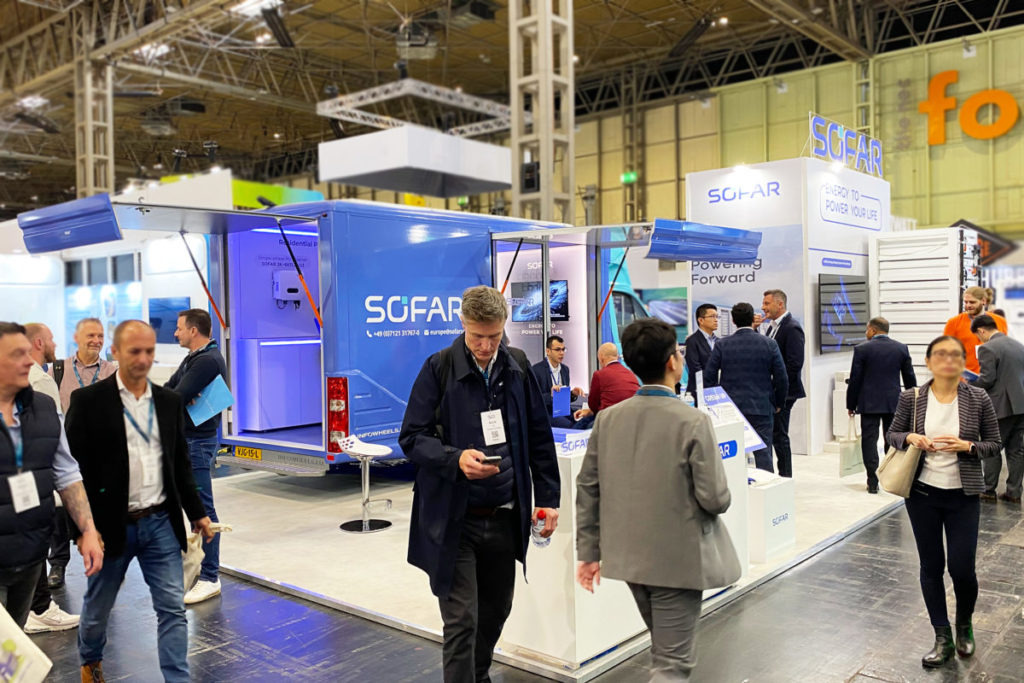 SOFAR has exhibited at the 2023 edition of Solar and Storage Live in Birmingham, displaying its flagship product portfolio with a focus on residential and C&I storage solutions.
Among the products showcased was the company's revolutionary PowerMaster utility ESS, featuring an innovative hybrid air and liquid cooling system which can reduce heat dissipation loss by about 30% and help extend battery lifetime by 14%. The PowerMaster is equipped with 3+2 safety systems to ensure stable power supply day and night. With a modular design capable of expanding single chamber storage capacity up to 3.93MWh, it satisfies the diverse requirements of capacity expansion and significantly minimizes initial investment cost while enabling higher yields.
SOFAR also displayed its PV solutions with the 110-125KTLX-G4 inverter attracting significant attention. Integrating industry-leading ultra-high current, easy installation and intelligent protection, it has been recognized globally as an ideal solution for C&I and small-scale utility installations. Featuring 10*40A MPPTs, the inverter lowers LCOE and provides high yields.
"Since we entered the UK market, we have been consistently pushing the boundaries of innovation by releasing the PowerNano microinverter system, the PowerIn C&I ESS and PowerMagic, tailored for Europe's residential and C&I applications," commented Allen Cao, the head of SOFAR's European operation.