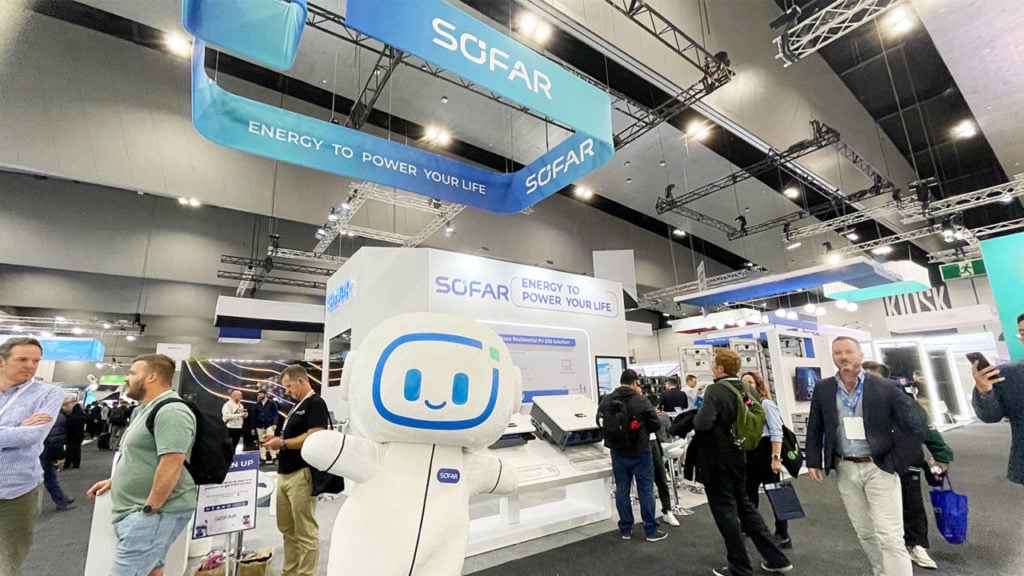 Leading PV and ESS solution provider SOFAR has participated at the 2023 edition of All Energy Australia, with its innovative PowerMagic at the forefront of products on display.
The solution is tailored for C&I ESS and, with its efficient liquid cooling system and smart temperature control, users can enjoy superior cooling capabilities and energy efficiency. A modular design allows for flexible expansion on both the DC and AC sides, providing scalability to up to 6 units in parallel and a maximum storage capacity of 8MWh.
Joining PowerMagic on the booth were the SOFAR 8~10KTLM-G3 inverter and the PowerAll all-in-one residential ESS.
Jesse Lau, SOFAR's head for APAC and MEA, commented on the potential of the energy storage sector: "Energy storage has emerged as a critical element in the transition towards carbon neutrality in today's dynamic energy landscape. SOFAR is committed to exploring further developments in the residential and C&I ESS sector, optimizing system cost and safety and accelerating the adoption of renewables in Australia."