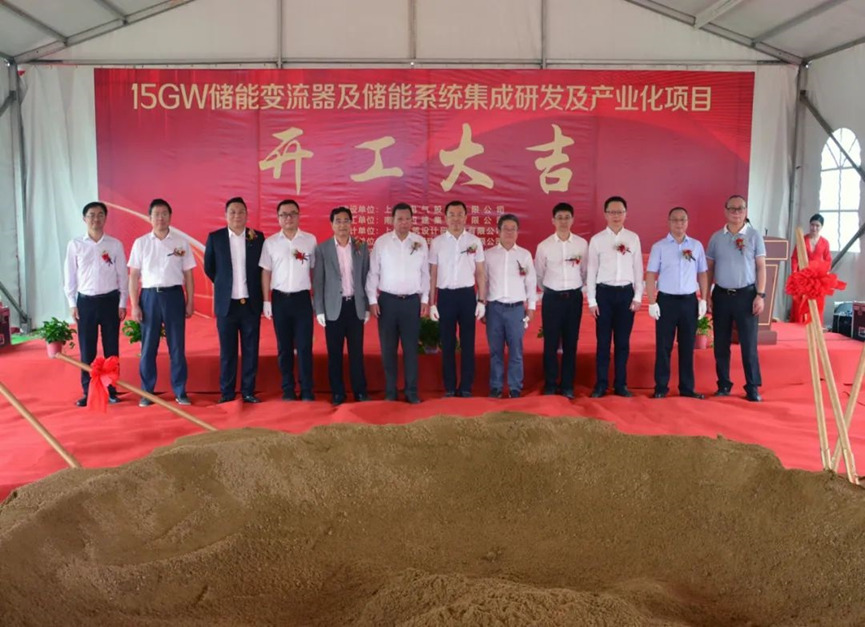 Sineng Electric has announced the expansion of its manufacturing capacity for Power Conversion Systems (PCS) and Battery Energy Storage Systems (BESS), adding an impressive 15GW to meet surging global demand. The groundbreaking ceremony was attended by chairman Wu Qiang and CEO Viktor Duan.
In the context of the ongoing energy transformation, energy storage stands as a significant cornerstone, ensuring the reliability and stability of the power grid. The enhanced supply chain and decreasing costs have sparked renewed growth in the storage sector, with analysts predicting gross capacity additions for grid-connected energy storage to exceed 100GWh in 2023, with cumulative additions surpassing 1TWh by 2028. Notably, in 2022, Sineng's energy storage products witnessed a surge in sales revenue, reaching 1.02 billion yuan, representing a huge 621.85% growth compared to the previous year. As of August 2023, the company has shipped over 5GW of PCS worldwide.
Given current industry dynamics, Sineng has made the commitment to invest in the new manufacturing facility in its home city of Wuxi, China. The factory will cover an area of 8 hectares, with construction expected to be completed by the end of 2024 and manufacturing scheduled to commence in 2025, ultimately reaching full production capacity by 2029.
Chairman Wu Qiang commented: "This expansion is a significant step for the company, enabling us to extend our manufacturing capacity and improve our customer service in the global market."