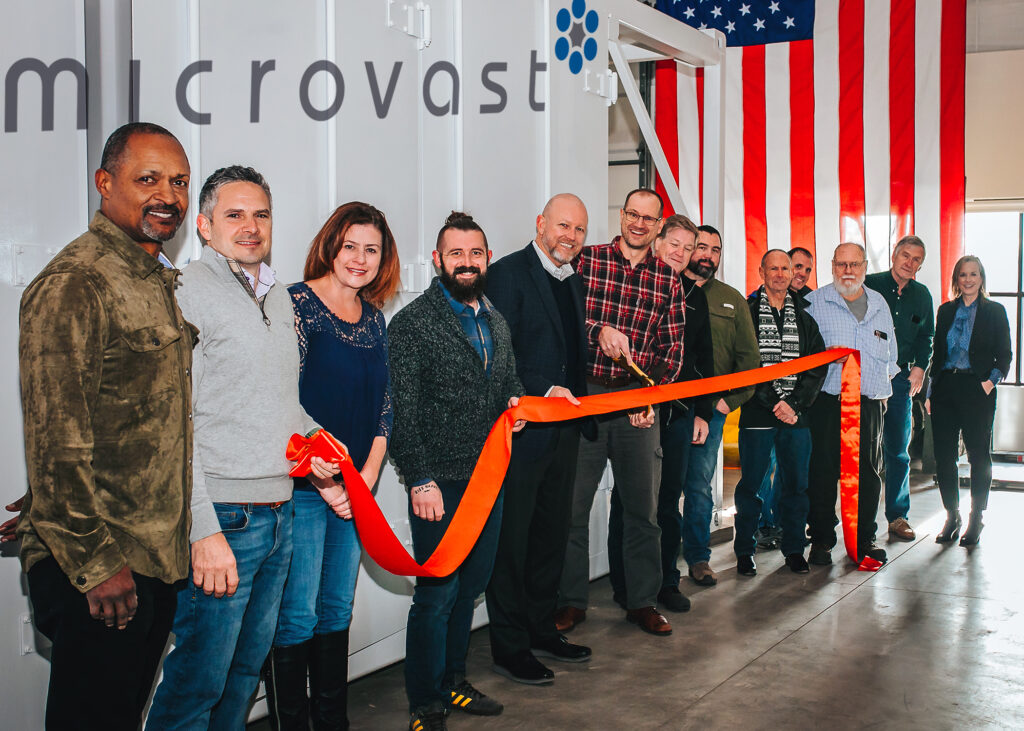 Microvast has announced the opening of a new 30,000 square foot technology and testing centre in northern Colorado.
"The centre will usher in the next phase of our expansion and growth," commented Microvast Energy president Zach Ward. "The facility will create dozens of new STEM and other attractive employment opportunities as Microvast continues to serve as an economic engine in Colorado. Our team pushes for excellence in technology innovation and execution as we gain momentum in the development, manufacture and application of battery energy storage systems for utility-scale projects."
Earlier in December, Microvast announced that its energy division had secured a large contract to supply a 1.2GWh battery energy storage project co-located with a solar plant in the United States. The company's growing team in Colorado was instrumental in this project win, expected to be one of the first in a robust pipeline of grid-scale energy storage projects to incorporate battery cells manufactured at its 2GWh facility in Clarksville, Tennessee. This specific project will see Microvast supply an industry-leading 4.3MWh ESS liquid cooled 20 foot container, with a long battery life of more than 10,000 cycles under normal operating conditions.
The new centre is located in the north Denver suburb of Timnath, where local community leaders recently attended a ribbon cutting ceremony to celebrate the facility's opening.
"On behalf of the Timnath Planning Commission, we welcome your forethought in locating your latest operation in our growing community," said Phil Goldstein, Planning Commission chair. "I enjoyed meeting your team at the ribbon cutting and appreciated the tour and information about your work. Thank you for having us and best wishes as you ramp up with your hiring and production."
"Timnath congratulates Microvast on the opening of its new design centre. The company will be a great addition to our town and we wish it success in its efforts to advance and enable alternative energy sources," added Brett Hanson, Mayor Pro-Tem of Timnath Town Council.
The facility features an engineering lab for product development and testing, a customer training lab and a showroom, as well as flexible office space. Product development, sales, marketing, project management and customer care departments for Microvast's energy division will be headquartered from the new facility and the building's design has the flexibility to accommodate future expansion as Microvast continues to invest in people and assets in Colorado.