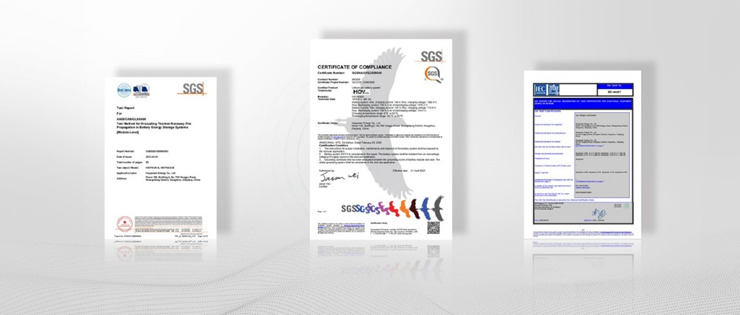 Energy storage system provider Hoypower has announced that it has received certification of its products to UL 9540A, UL 1973 and IEC 62619 safety standards, representing a significant milestone for the company and underlining its commitment to provide safer energy storage technology for its customers.
UL 9540A testing evaluates the risk of thermal runaway and fire propagation in battery energy storage systems, progressively larger-scale fire tests being conducted at cell, module and unit levels, with UL 1973 applying to stationary batteries and evaluating the ability of a battery system to operate safely under both normal and abnormal conditions relative to electrical, mechanical and environmental safety.
Hoypower products were also certified to IEC 62619 standard, which focuses on the performance and safety of secondary lithium-ion cells for use in industrial applications.