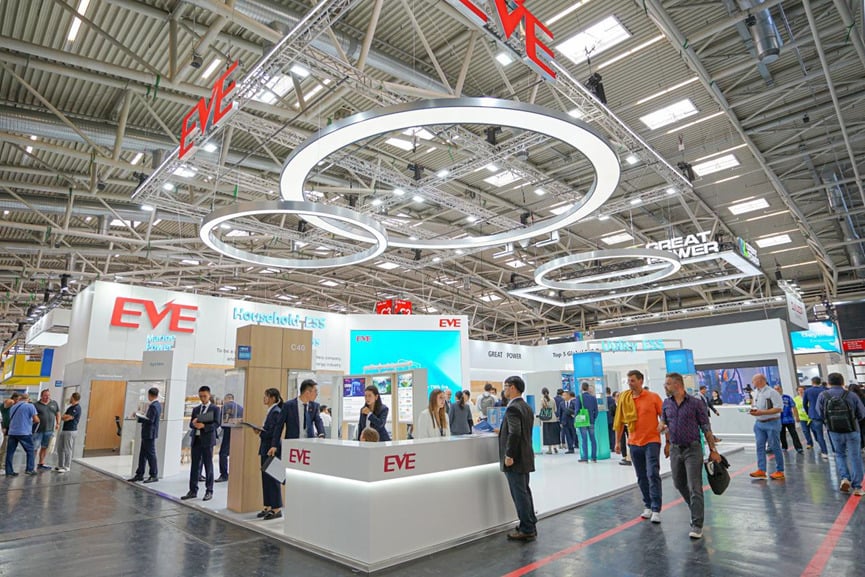 Leading energy storage company EVE has taken part in the Intersolar/Smarter E event in Munich, where it launched its large LFP battery, "Mr Big", and signed strategic cooperation contracts for 23GWh.
During the exhibition, EVE showcased its comprehensive range of solutions, including utility ESS, telecom ESS, household ESS and marine power, while launching the LF560K battery, ushering in the TWh energy era.
The LF560K redefines ESS with the acronym of "easier, safer and super economic", effectively introducing the TWh era and solving problems of management complexity, thermal runaway and economy for large-scale power plants.
Among those visiting the EVE booth at the exhibition were senior representatives of energy storage integration company Powin and American Battery Solutions (ABS), which resulted in the signing of contracts totalling 23GWh.
Under the first contract, EVE will provide part of the production capacity for Powin's flagship 1850MWh Waratah superbattery to enhance its safety and performance. The two companies are also about to cooperate on building the first single storage super GWh project.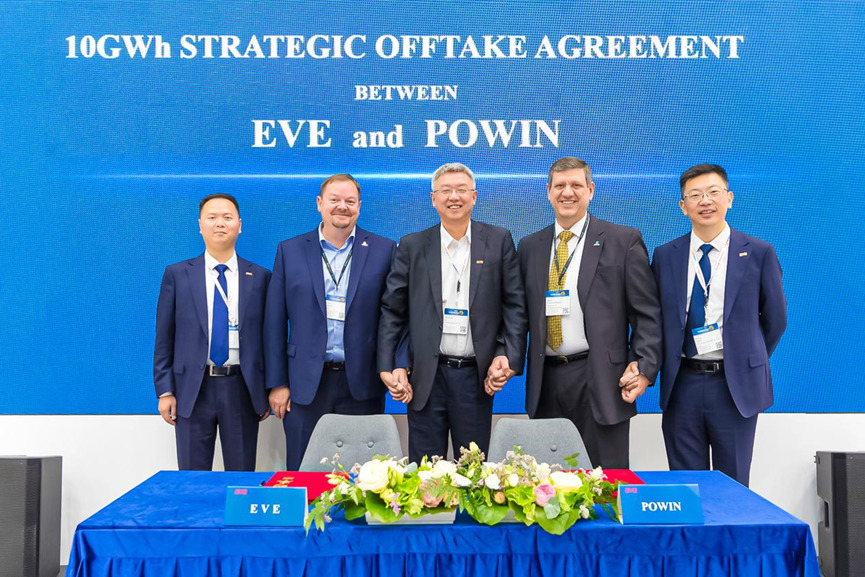 AS far as the collaboration with ABS is concerned, EVE LF280K batteries will be used in ABS' new battery storage system, TeraStor™. The system is compatible with at least 160 different operating conditions at different multipliers and temperatures, requiring the highest battery standards and performance. With the support of EVE products, TeraStor™ has passed the Reliant Labs reliability analysis test and also completed UL9540A testing, making it one of the most reliable energy storage systems on the market today.