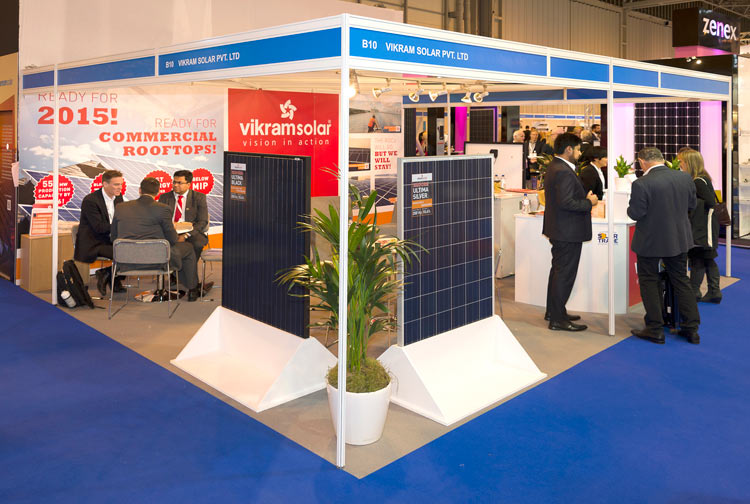 India-based solar manufacturer and EPC player Vikram Solar has signed a collaboration agreement with the French Alternative Energies and Atomic Energy Commission (CEA), while at the founding ceremony of the International Solar Alliance (ISA).
Vikram Solar's partnerhsip with the French public research agency will go towards enhancing R&D on high efficiency crystalline silicon cells, modules and systems as well as energy storage technologies for the French and Indian markets.
CEA will share its expertise and technology in solar, storage, smart grid and thermal efficiency, while Vikram Solar will apply these technologies in large-scale manufacturing. It will also aim to improve battery storage solutions. The partnership will also look into crystallisation and wafering, mono and bifacial modules, Agri-photovoltaics, and solar mobility among other segments.
Gyanesh Chaudhary, MD and CEO, Vikram Solar, said: "Vikram Solar has always been at the forefront of innovation through research and development that helps India grow and develop and be a more sustainable nation. Our association with CEA will strengthen our focus on newer technology and in turn increase opportunity for both parties to work towards a more sustainable and efficient ecosystem."
Christophe Gégout, deputy chairman of the CEA, said: "Our association with Vikram Solar comes at a time when the need for renewables is at an all time high in India as well as globally. This is a perfect time for us to leverage our strength in research and development and fuse it with Vikram Solar's long standing position as a leading global solar module player with key focus on quality, technology and innovation."
Vikram Solar's annual PV module production capacity stands at 1GW. It recently opened a second office in the US.
CEA is a public research agency involved in defence and security, nuclear and renewable energy, technological research for industry and fundamental research.
A high efficiency heterojunction module manufactured using both organisations' input was showcased at the Rashtrapati Bhavan during the ISA founding ceremony on 11 March.