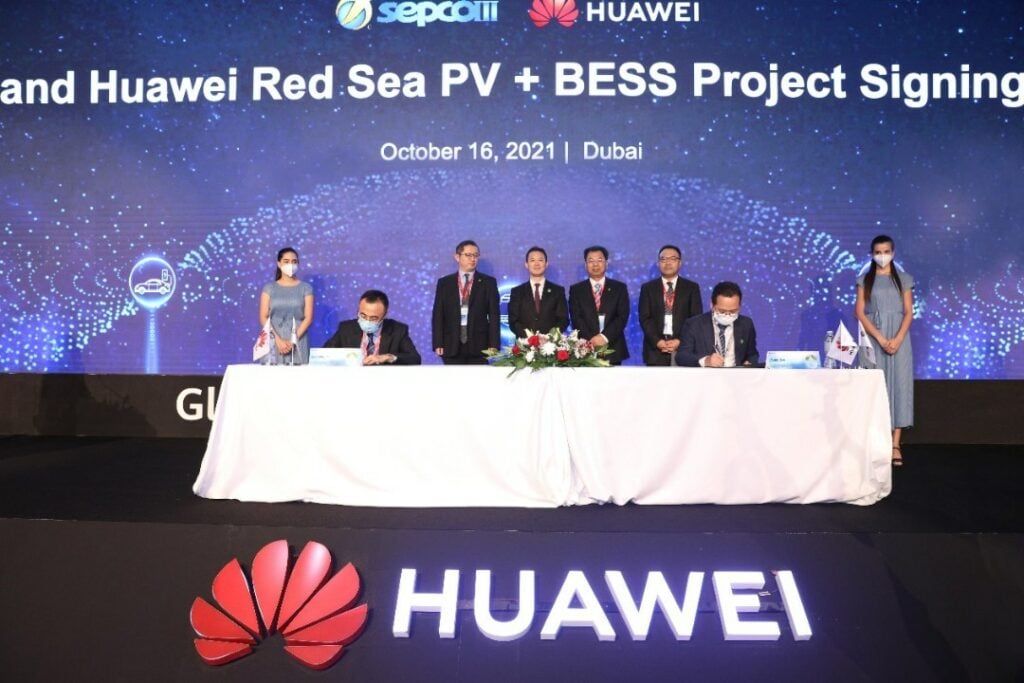 Huawei Digital Power has said it will supply battery energy storage system (BESS) technology to what is thought to be the world's largest off-grid energy storage project to date.
The company will provide a 1,300MWh BESS to the Red Sea Project, a huge resort under construction on the Saudi Arabian coast, Huawei said during its corporate Global Digital Power Summit 2021 held last week in Dubai, United Arab Emirates.
During the event, Huawei Digital Power signed a "key contract" with engineering, procurement and construction (EPC) company SEPCO III for the project, which will also include 400MW of solar PV. The project's developer is ACWA Power, which is behind many of the Middle East region's larger renewable energy projects.
The Red Sea Project forms part of the Kingdom of Saudi Arabia's national Saudi Vision 2030 strategy of leveraging the country's strengths and historical significance to boost quality of life and grow and diversify the economy.
In November 2020, Energy-Storage.news reported that the project would use at least 1,000MWh of battery storage to contribute to powering the resorts fully with renewable energy. The consortium behind it, The Red Sea Development Company, told this site it will use a combination of wind and solar, stored and stabilised with the help of batteries.
Also in development through Saudi Vision 2030 is NEOM, an entirely new-build city further north along the Red Sea coast, which again is planned to be powered sustainably with 100% renewable energy, including solar desalination plants and large-scale green hydrogen.