A close-up on the projects
'World's largest'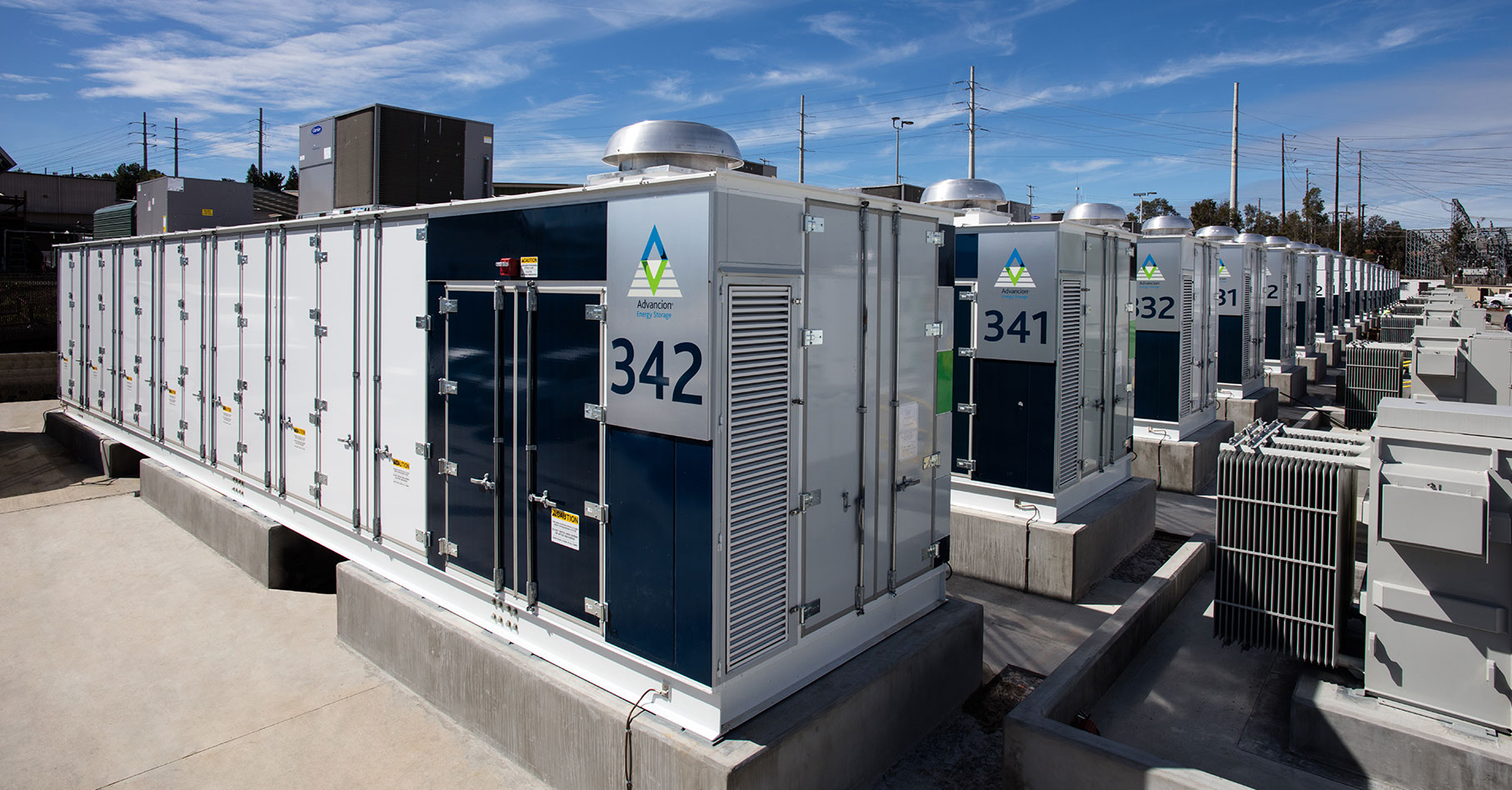 AES Energy Storage was the powerhouse behind the largest battery storage facility built to date. When combined with the other mammoth battery plants built by Tesla and AltaGas, the three constitute around 15% of the entire battery storage capacity installed across the planet last year.
AES executed two projects for SDG&E, the 30MW/120MWh Escondido project, just northeast of San Diego, and the 7.5MW/30MWh El Capon project. Both projects were sold under an EPC contract and used four-hour lithium-ion batteries in modular containers.
This article requires
Premium Subscription
Basic (FREE) Subscription
Enjoy 12 months of exclusive analysis
Regular insight and analysis of the industry's biggest developments

In-depth interviews with the industry's leading figures

Annual digital subscription to the PV Tech Power journal

Discounts on Solar Media's portfolio of events, in-person and virtual
Or continue reading this article for free
The 30MW project – the world's largest grid-scale lithium-ion facility – was contracted in just three weeks, according to the company, with the entire system being delivered in approximately six months.
"Obviously the short time frame was challenging," Kate McGinnis, AES market director for the Western US told Energy-Storage.News. "We were able to overcome those challenges through our collaborative working relationships. We had actually started working with our suppliers early in the spring when it looked like there was going to be the possibility of a procurement. That early work helped to shape our knowledge of how much and how fast we'd be able to deliver a project."
'World's fastest'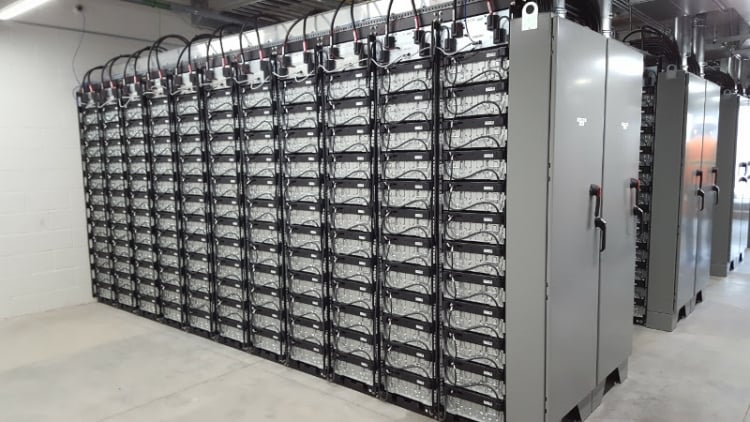 Energy storage software and solutions specialist Greensmith Energy secured the title for the world's fastest grid-scale energy storage deployment. Its 20MW/80MWh project was deployed in a record four months – a couple of months earlier than any of the other projects' impressive feats.
Greensmith handed over the regulatory process to Canada-based energy infrastructure company AltaGas, who was the project developer and owner of the San Gabriel facility.
"The process was just condensed from a timing perspective. Keep in mind, Greensmith has delivered 18MW sites in about 6 months in the past," explained company CFO and COO Jim Murphy. "For Aliso Canyon, the construction subcontractors required significant amounts of overtime as AltaGas had the teams operating on a 24-hour basis to meet the deadline. At one point there were over 200 electricians working on the project, completing wiring and battery installation."
Key takeaways
Largely thanks to California's energy crisis, but also improving economics and state and federal level policies, the business case for US energy storage has never been stronger.
"Energy storage is still a relatively nascent industry when it comes to grid-side or front-of-the-meter applications," said GTM Research senior storage analyst Daniel Finn-Foley. "So to be able to demonstrate several different capabilities at once during a capacity shortfall that was clearly unpredicted, that was really a big deal."
One of the biggest achievements of the entire process is obviously timing. There were, between the initial RfO and commissioning of projects, as little as just a few months. That is the kind of timeline it takes to merely get an environmental permit for a new natural gas peaker plant. The fact that such large-scale projects were able to get in the ground successfully under such high-speed time frames proves that energy storage can be a very flexible grid solution in a very short order.
Further, it readied a solution that utilities did not even have before. Using batteries on this scale was an idea that has always held far-reaching potential, but the execution was not something that engineers and policymakers had ever attempted.
"It all just really adds up to shattering that concept of needing years to build an asset that actually will have a really big and positive impact on a larger electrical system," said Powin's director of engineering applications Stephan Williams. "That coupled with how fast the price of energy storage is dropping is starting to make heads turn."
Longer-duration storage
This emergency storage procurement was evidence of batteries being able to participate in longer-duration applications, as traditionally the large-scale battery storage market has been dominated by frequency regulation applications, which typically use shorter-duration systems.
"Now, because of the significant cost reductions that we're seeing for batteries, longer-duration systems are making economic sense," Sam Wilkinson, senior research manager of solar & energy storage at IHS told Energy-Storage.News. "That's why we get the four-hour systems like this that are providing peaking and systems like those that have been announced in the UK recently for capacity auctions as well."
Competitive pricing
Such longer-duration projects were only possible due to aggressive pricing, which demonstrates the ability for storage to be cost-competitive and effective from a commercial business standpoint.
"It comes down to cost – as battery pack prices decline, it is going to be a lot easier to justify longer-duration, higher-capacity projects," said Finn-Foley. "The more capacity you have, the more solutions you can provide. I do think that we are going to be seeing fewer 2-5MW projects."
The cost of batteries on a kWh basis has been falling very quickly; with prices of battery system costs dropping 10-14% in the last year alone, according to GTM Research. "Every time you add an hour, you add another number of MWh of batteries, and therefore that US$/kWh is very important," explained Sam Wilkinson. "As that US$/kWh number has fallen something around 50% in the last two-three years, it is much more affordable to buy longer-duration systems."
A new blueprint?
All that being said, did the massive grid-scale deployment provide a blueprint for how procurements should be done in the future?
What it did prove is that storage can be deployed at that pace, which makes it different from many of the other typical electrical generation resources that have been deployed in the past.
"This probably gives the industry a test case that this is something that can be used in these emergency situations but also in the normal course can be deployed with a shorter planning horizon than is typically used," says Gerber. "I don't think that it is going to be the norm right away, but I do think that we'll see more like this in the future."
Whilst this might be ideal, there are however some complexities with the proposition that procurements of this kind should be the new norm. With energy storage, there has to be both a need and a sound business case for it. It is not necessarily for the industry to do anything other than demonstrate that the technology is viable, and that will play a part in it being increasingly accepted and asked for by grid operators and utilities. The latter will procure storage when the value proposition makes sense in comparison to the other options available – and that is when at-scale deployments will be seen across the country and around the world.
Read Part one of this blog here.
Cover image credit: Powin Energy.