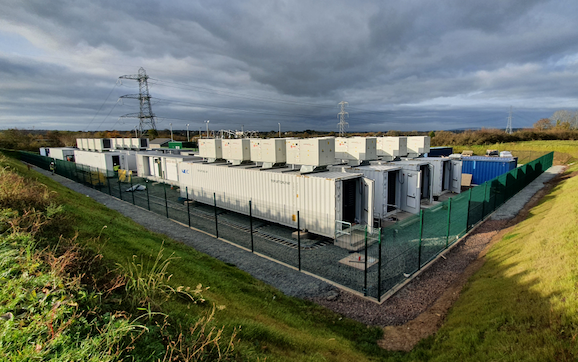 London Stock Exchange-listed investor Gore Street Energy Storage Fund has acquired a 57MW construction-ready energy storage project in Leicester, in the UK's Midlands region of England.
All land rights, grid connections and planning consents have been secured for the project, which is currently scheduled to become operational in 2023.
It will be the first Gore Street project to be connected directly to National Grid's main transmission network rather than the local distribution network, which will help to reduce capex and operating costs.
The total capex for the project is expected to be c.£22million (US$30.16 million) over the next 12 to 18 months. This acquisition brings the company's portfolio up to 577MW of operating or under construction projects in the UK and Ireland.
It builds on substantial growth in Gore Street's portfolio recently, with 189MW added in the year ending March 2021 alone. In May it also acquired an 80MW energy storage project from RES, using the net proceeds of a £135 million fundraise in April.
Gore Street Energy Storage Fund is one of two dedicated UK-based energy storage funds launched by investment groups and listed on the stock market. The other, Gresham House Energy Storage Fund recently reported its financial results for the first half of 2021, with revenues jumping year-on-year to £22.4 million (US$30.53 million) compared to £4.5 million in H1 2020. Gresham House said that almost 90% of its revenues for the period came from providing frequency response to the grid.
Following the acquisition, Gore Street's financial resources are now largely committed and the company is proposing a new issue of ordinary shares to fund an ambitious expansion of its portfolio. Its investment policy currently allows for 40% of its investments to be made outside of the UK and Ireland, and it is currently assessing potential ready-to-build projects in North America and Western Europe.
These projects would help secure the company's position in diverse and comprehensive energy storage markets it stated. In total it now has over 1GW/2.5GWh in its overall pipeline, including a 2GWh active pipeline across North America and Western Europe. Currently, 160MWh is under exclusivity.
It is looking to raise up to £72.6 million to execute this international project pipeline.
By Molly Lempriere.
Debt financing for Pacific Green's first project in 1.1GW UK battery storage pipeline
Also this week, the closing of a £23 million debt financing deal was announced for a 99.8MW battery storage project in southern England by Pacific Green Technologies.
The US-incorporated company is developing and acquiring a portfolio of environmental technology assets in regions including the UK. Pacific Green said that the debt financing is being provided from UK merchant banking group Close Leasing Limited, with the financing expected to reach financial close in Q4 2021.
Scott Poulter, Pacific Green Technologies' chief executive, said the company had received "numerous offers from very competitive financiers" but had decided on Close Leasing – which is part of the Close Brothers group – due to its flexibility and previous experience financing renewable energy projects of a similar size.
The BESS is located at Richborough Energy park in Kent, and is being developed through the company's wholly-owned subsidiary, Pacific Green Energy Storage (UK) Limited. Energisation of the asset is on track for 2022.
It is the first project in Pacific Green Technologies' 1.1GW battery storage pipeline, which it signed an exclusivity agreement for in March. The remainder of the sites, which were originally sourced by TUPA Energy, are to be completed by 2023.
By Alice Grundy.
This story originally appeared as two separate items on our sister site Solar Power Portal.