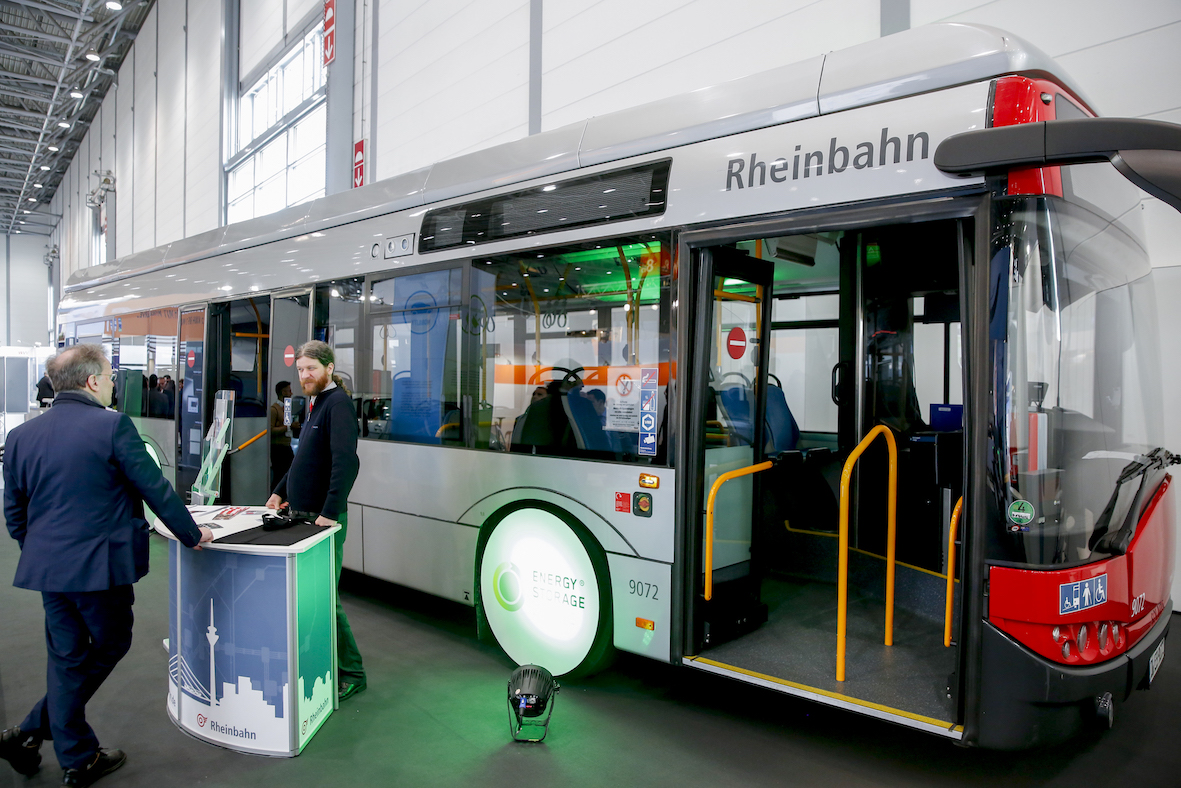 Already this year we've been able to learn directly about the energy storage market in Europe from the Energy Storage Summit in London at the end of February and Energy Storage Europe in Dusseldorf, which just took place last week. Andy Colthorpe summarises what he's seen and heard.
The obvious main difference, is that one (the Summit) basically focuses mainly on one national market, the UK, while of course Energy Storage Europe is a little more open. It is quite a lot more nuanced than that of course, but in London we heard a lot about business cases for specific applications, barriers and opportunities for energy storage, while in Europe, there was still more focus on the drivers for adoption and debate around various technologies and their potential.
This article requires
Premium Subscription
Basic (FREE) Subscription
Enjoy 12 months of exclusive analysis
Regular insight and analysis of the industry's biggest developments

In-depth interviews with the industry's leading figures

Annual digital subscription to the PV Tech Power journal

Discounts on Solar Media's portfolio of events, in-person and virtual
Or continue reading this article for free
Future of European business models is still opaque
Energy Storage Europe's biggest topics, to my mind, were the relevance of 'sector coupling' and the potential for energy storage technologies besides lithium batteries to play effective roles in the global energy transition.
There wasn't a huge amount of focus on business models, which more than one source told me was something they had hoped to see more of. Perhaps the closest we really got was the announcement that system integrator Younicos has spied a niche in providing energy storage 'as-a-service' and will effectively begin renting battery energy storage systems out to commercial and industrial (C&I) entities. This echoes the strategies – examined at length by this site and our journal PV Tech Power – of the US' leading C&I players in energy storage and also solar PV, the 'as-a-service' model.
It's perhaps unclear if the development of business models is still at such an early stage in Europe that they are not yet discussed, or perhaps if some players were to some extent avoiding making their future strategies public at this stage.
Certainly the view was that the recent RWE-E.On swap deal for shares in RWE's renewable energy company Innogy is a huge sea change for the paradigm of utility participation in the Energiewende ('Energy Transition'). The ripples will be felt no doubt across Europe and some that I spoke to at the show said it could point the way forward for the power sector's big players as they migrate gradually from the central asset ownership model to a more nimble, service-based one.
Tech, sector coupling in focus in Europe
In his keynote address, Thorsten Herdan of Germany's Ministry for Economic Affairs and Energy (BMWI), told the audience that while he – an energy and utilities sector engineer and businessman for 21 years before a move into politics – was impressed by the energy storage technologies he knew about, he still felt there is some way to go in development and commercialisation.
Although we had seen it on a lesser scale in previous years, while still dominated by system integrators, technology suppliers and of course battery makers most familiar to the lithium space, the exhibitors looked to be at least a third hydrogen, flywheels, power-to-x, ultracapacitors, thermal energy storage and other technologies, competing, or for the most part complementing, the role of lithium-ion batteries. Energy-Storage Europe's conference strands meanwhile included a whole day of power-to-gas and power-to-x discussion, having been spoken of in previous years as a potential way to enable monthly or even seasonal energy storage durations.
I spoke to the likes of ultracapacitor maker Skeleton Technologies' CEO Taavi Madiberk and representatives from Hydrogenics, who spoke at length of the complimentary nature of different energy storage technologies. In the latter's case, the niche of long range and fleet vehicle electrification with hydrogen and the integration of renewable energy as a counterpart to electric vehicles and batteries, really caught the zeitgeist of the show's recurring theme of the importance of sector coupling with energy in heat and transport.
One surprise was that with a few exceptions, such as American iron flow battery maker ESS Inc, which scored two 440kWh projects for partner and investor BASF there were not a lot of non-lithium electrochemical batteries. Not a huge presence from redox flow energy storage companies, which for the most part are busy concentrating on their chosen niches and delivering ongoing projects, rather than seeking new opportunities, it would seem.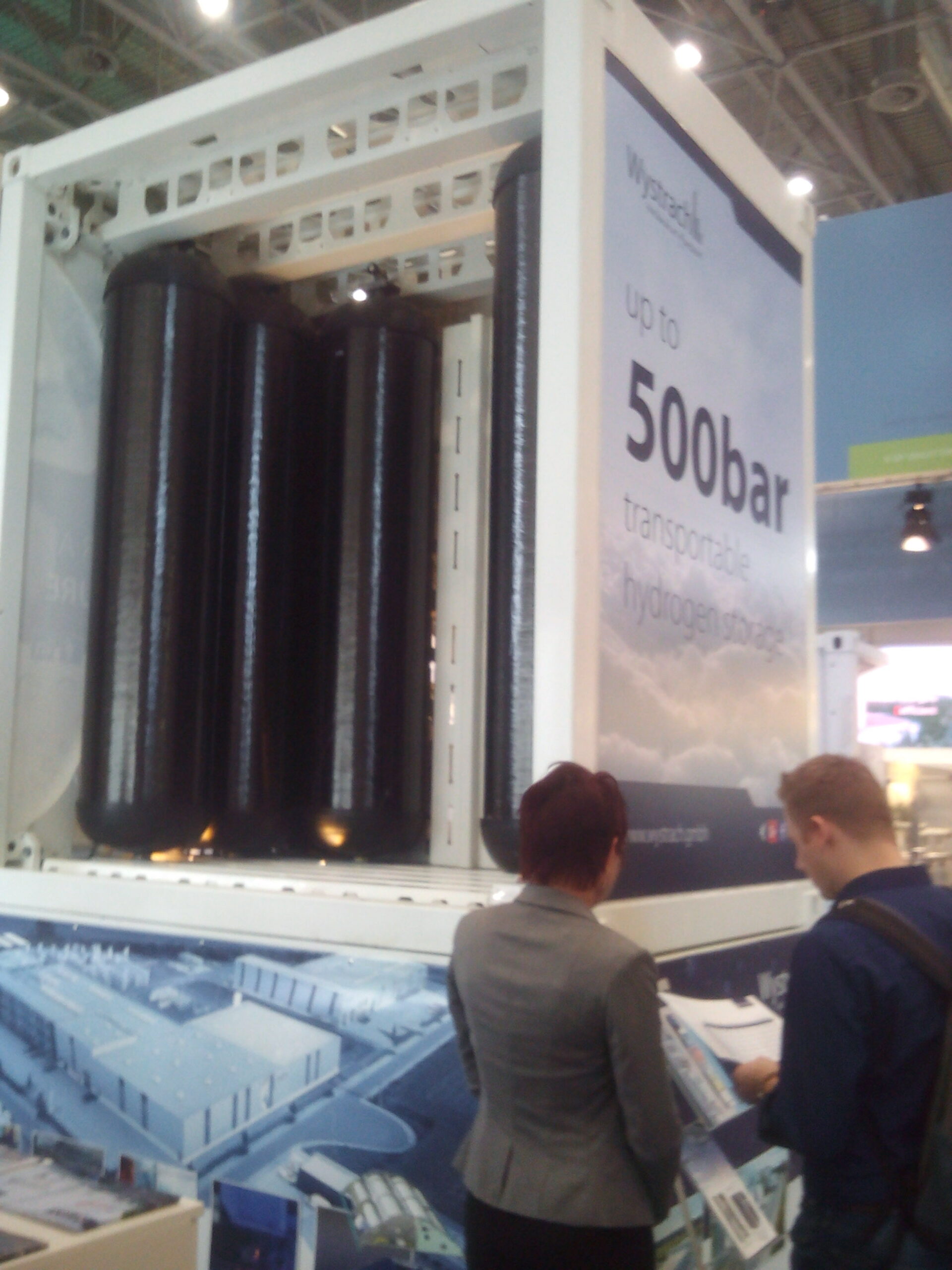 Business as usual for the UK despite Brexit
At the Energy Storage Summit in London, conversely, business models for both front-of-meter and behind-the-meter energy storage were under discussion almost throughout.
Our UK editorial team reported back from the conference's sessions while I took a turn at chairing some case studies. My Solar Media colleagues Liam Stoker and David Pratt bagged a range of news lines from the panels sessions and one-to-one discussions, including a view that three main risks are holding energy storage back in the UK: non-battery costs aren't falling as fast as they could be, 'mis-selling' could throw the market off course, and lithium batteries as an asset class still carry a perceived safety hazard.
We also heard that the Capacity Market, Britain's mechanism for ensuring security of consumer power supplies in winter months is "rapidly becoming outdated", according to one panellist, while the question of grid connection capacity, in terms of cost and access, remains a hot topic.
Again, the case studies and presentations from the likes of ABB on microgrids, Narada Power and Nidec SI on utility-scale and NEC ES did not shy away from discussion of what business as usual is going to mean for the energy storage industry in future. NEC ES' Steve Fludder stressed the importance of increased connectivity and better IT systems, ABB's Britta Buchholz spoke about the commercial case for diesel replacement in Africa and Narada Power's Allen Xiang and Nidec SI's Matteo Rizzi focused on the challenges of delivering utility-scale energy storage and solar-plus-storage projects cost-effectively.
The question of Britain's exit from the EU still leaves many questions and much uncertainty hanging over the market, although in the short term arguably no more so than other winds that have buffeted international trade and industry. Germany's representatives that I spoke to in Dusseldorf, for their part, expressed the same sadness at the UK's decision that I am becoming accustomed to hearing.
A more positive note of 'uncertainty' for the UK comes in the general tone that while the short term, low-hanging fruit of front-of-meter grid services as the market stands is being taken up quicker than it can appear, the case for C&I energy storage is immediate for many market participants. Medium to long term, the grid services market is expected to change, and electricity rate structures for businesses with it. The key point speakers at the Summit and across the industry that I've spoken to agree on, is that there will always remain a value attached to the services batteries can provide, be it TRIAD payment (peak demand) avoidance or ancillary services. Indeed, nearly all of the companies I spoke to at the Germany show said the UK remains an important market and the UK industry important partners for the continent and the rest of the world.
Back in London we heard from Asif Rafique of Swiss-headquartered investment group SUSI Partners that it is not "afraid of merchant risk" in UK energy storage, as part of a diversified strategy of investing in clean energy and sustainability ventures across different markets, including Canada's fast-growing C&I energy storage space. Ulrika Wising of Macquarie Capital, one of the world's biggest infrastructure investors, said that in bankability terms, banks need to hire more people with energy industry backgrounds.
Part of the challenge, Wising said, is that "a lot of [coming] changes to the market will include upsides that we don't see yet. How do we build that into the business cases [for energy storage]?"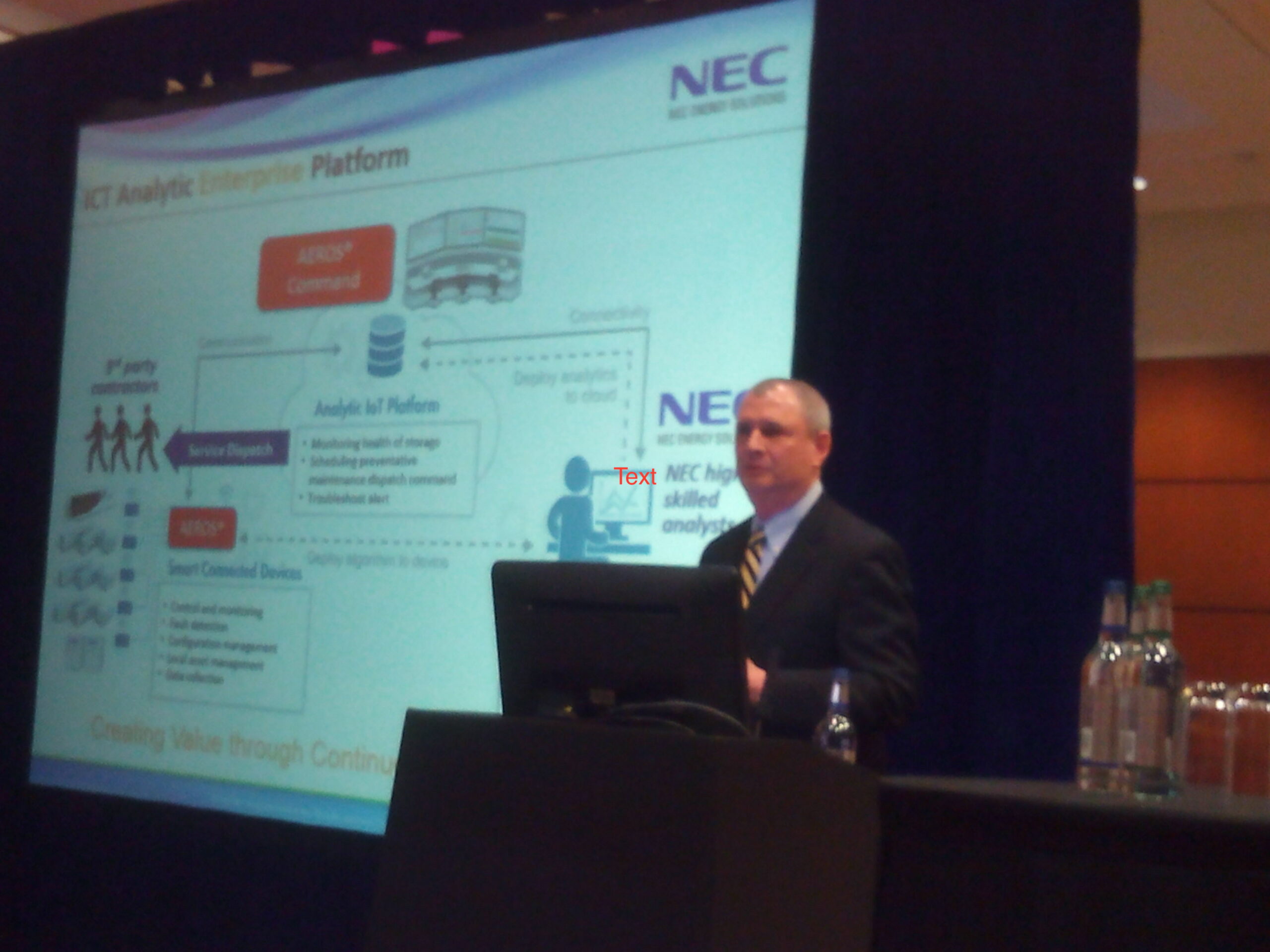 Commercial sustainability, environmental sustainability
It's essential that business models push forward and equally vital that the industry can be sustainable in more ways than one. Used wisely, energy storage can be a powerful tool for decarbonising the global energy mix. Of course, it remains an unavoidable pity that storage of renewable energy for long periods remains elusive on a mainstream scale, from a cost perspective.
Despite some breakthroughs and a lot of interesting projects and products, neither mainland Europe nor Britain is really able to generate big returns for investors or households from pairing solar with storage for arbitrage. At the moment, the opportunities seem to be spoken about with most enthusiasm in the C&I space, which in itself could drive more opportunities for solar and wind.
The speculation over materials in the supply chain continues, sometimes from an ethical and corporate transparency standpoint, and despite some initiatives such as the 2nd life repurposing of EV batteries, there does not appear to have been a huge amount of progress on recycling or end of life planning for the lithium battery supply chain.
Nonetheless, Dr Simone Peter, head of German Federal renewable energy association BEE and former head of the Green Party, who says we have to act now to avoid the worst consequences, remains convinced the industry is committed to changing the climate change status quo for the better. And while Brexit might loom, at a time when "we need global and international solutions", Peter also says that she sees Britain continuing to be a willing partner in these discussions, including around CO2 pricing.
"What I hear here [at Energy Storage Europe] is that the ecological aspect is important for the energy storage industry and we learned that the renewable energy sector is the most important factor of climate protection.
"Even if it's not the [main] focus [of an industry] we see that prices for the cost of PV and wind is so low now it's cheaper than new coal power plants. It's in the market so I'm optimistic that we will break through and continue the Energiewende and transform energy from fossils and nuclear to renewables."