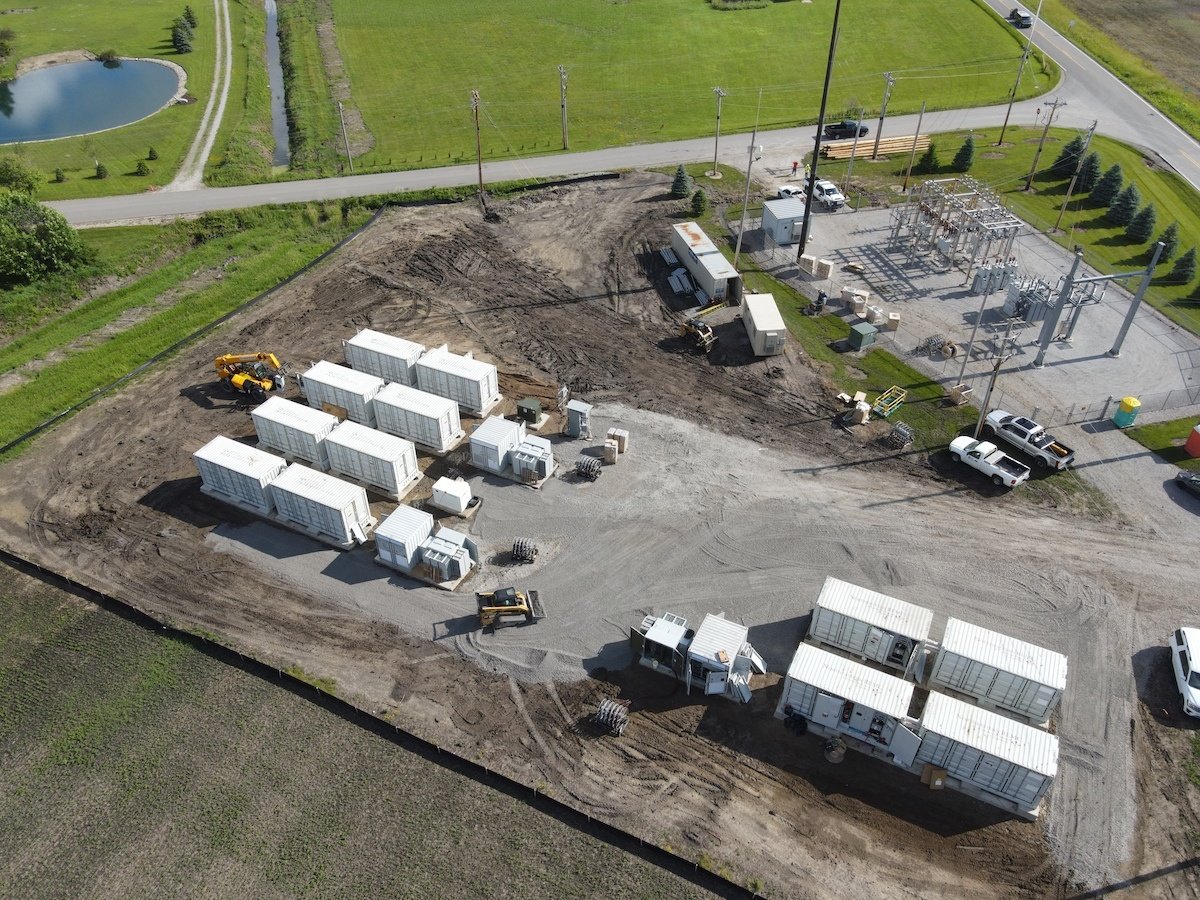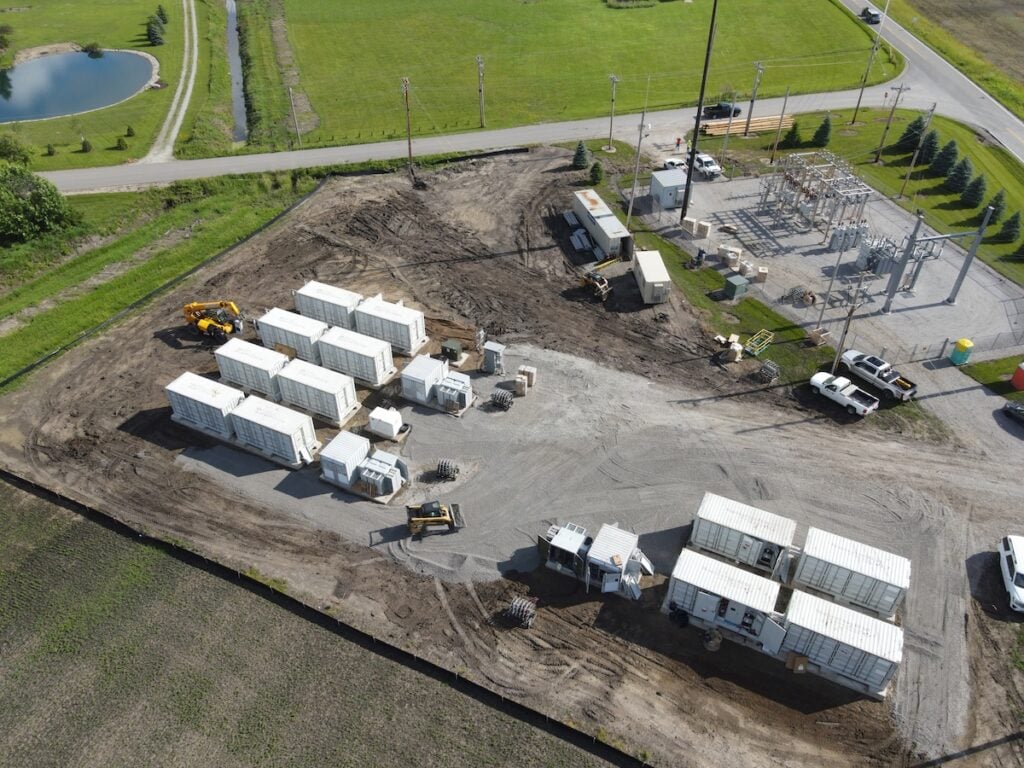 As Energy-Storage.news reported yesterday, FlexGen Power Systems has been selected to provide battery energy storage technology and software for Ameresco's 537.5MW / 2,150MWh three-site project in southern California.
The systems will be sited in Southern California Edison's service area and will be owned by the utility. Their approval was expedited as part of California governor Gavin Newsom's response to the energy crisis which continues to visit the state, especially during summer peaks and during wildfire seasons.
This article requires
Premium Subscription
Basic (FREE) Subscription
Enjoy 12 months of exclusive analysis
Regular insight and analysis of the industry's biggest developments

In-depth interviews with the industry's leading figures

Annual digital subscription to the PV Tech Power journal

Discounts on Solar Media's portfolio of events, in-person and virtual
Or continue reading this article for free
Further to our brief commentary from FlexGen CEO Kelcy Pegler on the deal yesterday, which you can read here, we continued on with an interview with Pegler about the project, its scope and why FlexGen was selected.
Pegler says that FlexGen is "thrilled to be participating," but more so than that, the project shows that after many years of discussion, question marks no longer hang over the possibility of a transition to a smarter, cleaner grid.
"There's a lot of eyes on this project. California and beyond will be looking at this. In many ways, we've been talking about the grid transition as an 'if' for a long time," Pegler says.
"I think 2021 will be the year that goes down as removing the 'if' from the grid transition. We're really there and battery storage has a lot to offer. It sits literally at the intersection of a lot of these legacy power production facilities and a lot of this new stuff that's clean and green — and just happens to be intermittent.
So battery storage, I think will have a really great enabling capacity to the grid transition, right in the midst of it."
What sort of capabilities did FlexGen have to show that led the project's engineering, procurement, construction and maintenance (EPCM) contractor Ameresco to select it as provider to this massive undertaking?
I think the most meaningful attribute of FlexGen's software platform Hybrid OS is that it's been built over a decade, with tens of millions of dollars of invested capital. It was never conceived to say, "Hey, let's build this because it'll be a great way to make money".
It was conceived to provide the software and the controls and the platform to operate battery storage for as long as battery storage has existed — and that's meant different things at different times.
In its earliest days, that was military microgrids. As technologies and use cases evolved that became hybridised oil and gas fields, all the way to today, to a momentous project with SCE and Ameresco, where we'll be providing backup battery [services] to make the grid more reliable, and intelligent.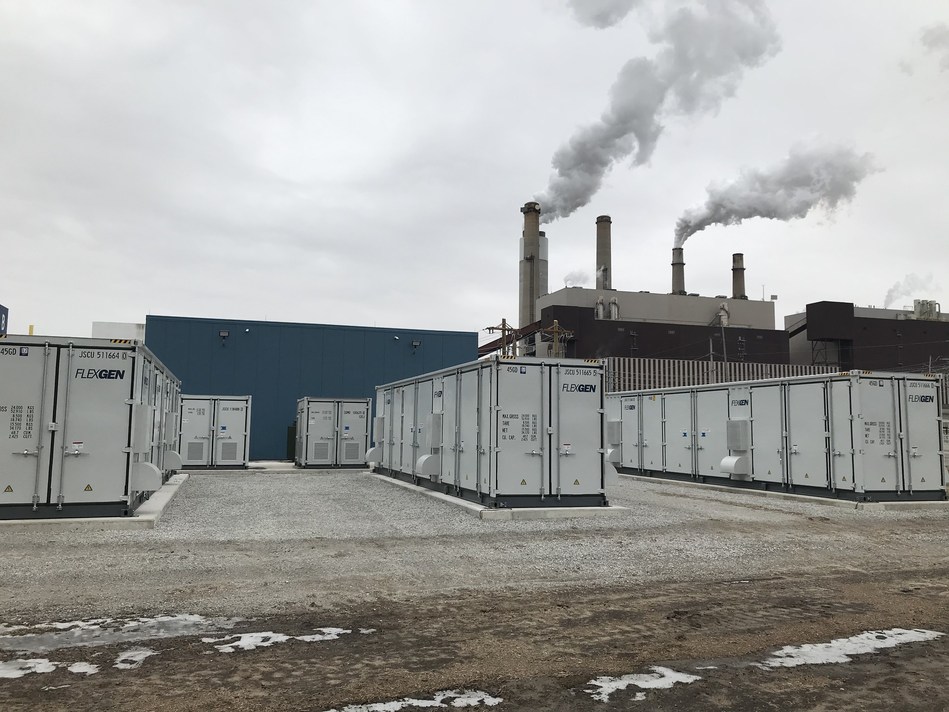 What sort of customer needs will these systems have to provide for? Either in terms of specifics of applications and how they might be different to other projects in other territories, or at a more basic level, what the systems will need to be capable of.
At the heart of batteries, there's only two things they can do. They can charge and they can discharge. It's within the charging and discharging that you can do a whole load of value additive activities.
You can load shift, you can peak shave, you can do a whole slew of things that in this use case will make the grid more reliable. The overwhelming benefit of this project scope is that it really is intended to provide mitigation to all these Black Swan — we wish they were still Black Swan — but the evermore present [extreme] weather events that are becoming more and more normalised.
We've seen California race ahead as a key market for battery storage and the majority of new projects are four-hour duration. FlexGen has also been very active in Texas, where one-hour and two-hour duration batteries are a lot more typical, performing merchant applications in the ERCOT wholesale market, as opposed to providing energy services on a long-term contracted basis in California. From the system and technology provider's perspective, what are some of the key differences?
There's a couple of ways to answer that question. One of them is that the software platform relative to FlexGen doesn't care if it's a two-hour battery, a four-hour battery, a 12-hour battery — our platform is designed to be agnostic to any hardware considerations.
The integration services aspect of these projects, requires a lot of engineering expertise to make all of the differentiated hardware components interact properly. And when you do it properly, everything's easy.
You go to charge your batteries, and they respond. You go to discharge your batteries, and they respond.
Within those two very simple activities, there's all of these thousands of connected hardware components that need to be harmonious.
So in terms of differences: If you would ask half of the FlexGen organisation that, they would say: "No, it's exactly the same," and they would be [the staff] on the software side.
If you asked the other half of the FlexGen organisation, they'd say: "No, it's completely different," and they'd be on the hardware side.
I think that's where you're finding the intricacies of battery storage come into focus.
The industry is really getting the message out these days that software is a crucial part of the value proposition for energy storage — and in increasingly for every energy resource out there. What are the key differentiators between software platforms such as FlexGen's?
At the most simplistic level, the software enables you to control your battery storage asset — its charging and discharging — and that is ultimately top level priority.
Where the software platform becomes really differentiated is when you have really dynamic conditions. In Texas, where you have really dynamic pricing scenarios in the merchant market.
So by design you might have said, "I'm going to develop a battery asset and I'm going to run it one or two times a day, every day for 20 years," — and you do that.
You do that up until the day when the pricing becomes so dynamic that you start to think — "what is the maximum number of times I could cycle this system throughout a day, because there's such an arbitrage opportunity in the pricing that I really will be rewarded financially to do that?"
When you do that, you're asking the batteries to operate out of their typical norm and when the software performs well, it continues. And when the software falls short, your batteries stop performing when you ask it to do one of those charge or discharge functions.
And there's a second level to this [differentiation]: battery OEMs have preconceived limitations to what your maximum charge and discharge should be, because in an optimal setting, you would never charge your battery to 100% and you would never discharge it to 0%.
So let's just directionally say that you're going to charge it to 90% and you're going to discharge it to 10%.
Well, in those really meaningful circumstances, adding an extra 10% so reducing the buffer that is now 20% — the delta between 90% and 100% and 10% and 0% you come to the need to extend another 10%.
Let's say now we go from 95%, down to 5%. When you move those proverbial guardrails within your hardware, you're asking the system to perform at a level that is outside of its preconceived considerations and when your software performs, it keeps all of the requisite safety guards and those guard rails in check. When the software doesn't perform, the system again, fails to perform.
What FlexGen is certainly most proud of is our uptime. You can look towards the Texas [February 2021 Winter Storm] freeze-over as a good indicator.
Our systems, or our software platform that was providing the guardrails and the controls, performed at a 99.7% uptime and we know that to be best in class.
It's one thing for your systems to be called upon on a regular day, in a regular cadence of a regular schedule. And I think a good software platform can provide that capability.
It's another thing to be able to perform in those extraneous circumstances where you're asking your system to perform beyond what its original use case was. And that's really where the decade-plus of experience and development and the scars and connective tissue that we've formed over the years have proven to be really functional.
It's really interesting that a lot of the software solutions from other providers really focus on the market bidding aspect. That's obviously really important, but it's really interesting that you guys have originally come from the resiliency space.
We have chosen so far to focus on the aspect of controls and the precision within operating your battery assets. There's another capability that certainly gets a lot of attention, which is the trading.
We've thus far chosen to provide the sandbox that allows our customers and partners to do their trading. In most of the early use cases where we've been involved, our customers prefer to keep their proprietary trading on their own side of the ledger.
Our system allows for that to happen. As the market continues to mature, we'll see if more customers are looking for assistance into trading. That's certainly a consideration that we ponder.