Texas' grid and the idiosyncrasies of its electricity planning system regime made global headlines in February following a harsh winter storm and subsequent blackouts that affected millions of people and businesses for almost an entire week.
The tragic events, which left an estimated 30 people dead, were followed quickly by initial, predictable, depressing knee-jerk reactionary blaming of renewable energy by politicians and media outlets alike. In reality wind and solar both performed above grid planners' expectations in the state while thermal generation sources not only underperformed, but still — despite a wave of propaganda — comprise the vast majority of the generation mix in the Lone Star State.
This article requires
Premium Subscription
Basic (FREE) Subscription
Enjoy 12 months of exclusive analysis
Regular insight and analysis of the industry's biggest developments

In-depth interviews with the industry's leading figures

Annual digital subscription to the PV Tech Power journal

Discounts on Solar Media's portfolio of events, in-person and virtual
Or continue reading this article for free
This wave of disinformation around the polar vortex events is still ongoing. The truth of the situation is not difficult to find, but requires already tired and weary people to go looking for it, and in many cases to put a particular bias or accepted way of thinking to one side.
"The challenges are not due to the energy transition; they are due to an outdated grid that's incapable of handling an increasing number of climate-driven extreme weather events," Gregory Wetstone, CEO and president of the American Council on Renewable Energy (ACORE), said in a statement sent to media outlets including Energy-Storage.news during the storm's events.
"Data from the Electric Reliability Council of Texas (ERCOT), which manages the electricity grid in Texas, shows that fossil fuels make up the bulk of the power currently forced offline."
Wetstone said that the events reinforced the importance of critical investment in America's infrastructure, pointing out that while Texas' isolated grid suffered massive load-shedding events, elsewhere, the Midwest US' MISO grid did not, largely due to just 7GW of electricity being shared with the East's PJM grid.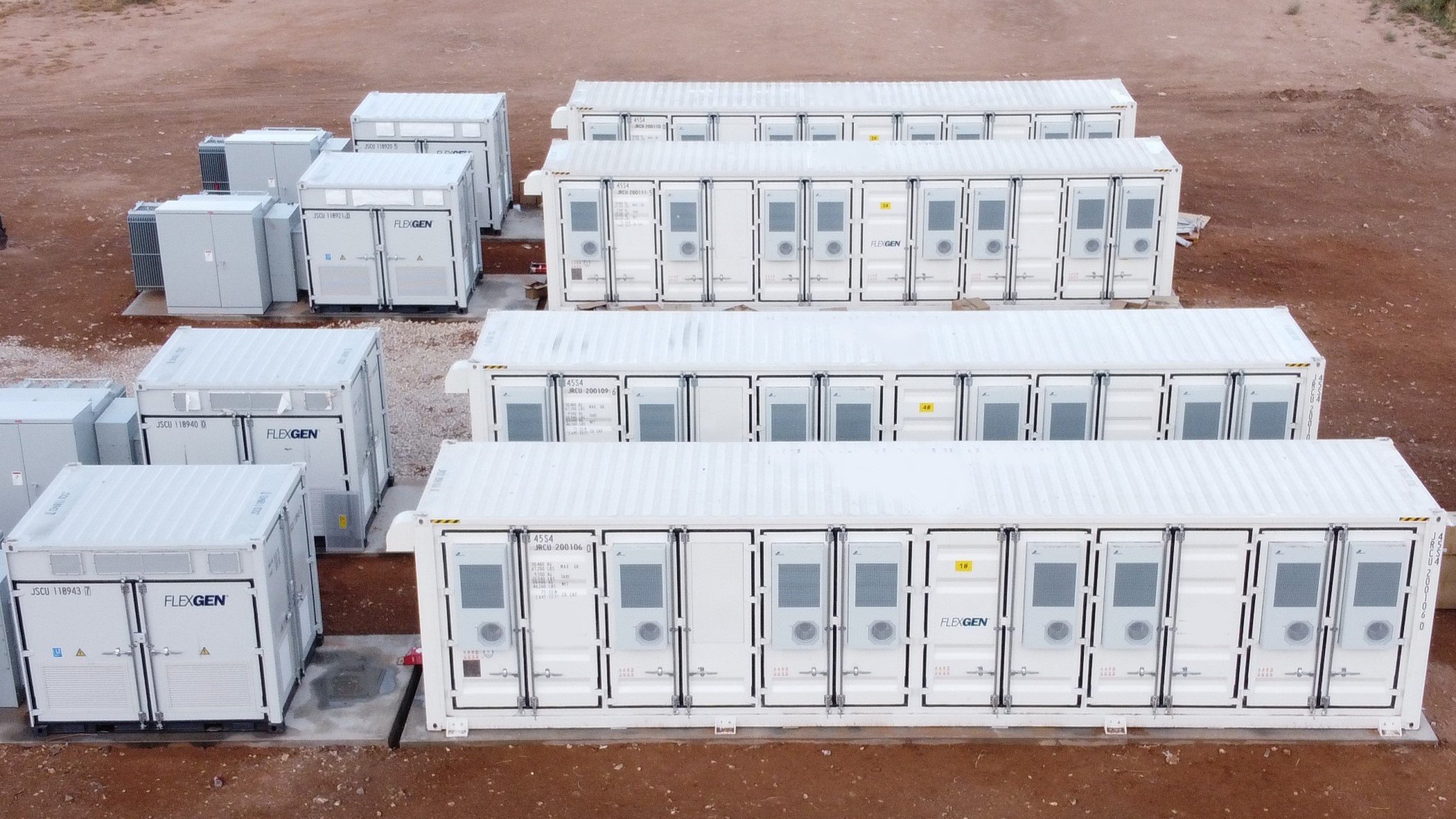 Where does energy storage fit into the Texas story?
Texas' ERCOT market has grown very quickly in the past year or two as a destination for energy storage providers to deploy grid-scale battery storage that performs short-duration ancillary services applications, but it still remains a fairly minor concern in terms of overall contribution to the energy system. As Sam Huntington, associate director at the gas, power and energy futures team at research company IHS Markit explains, the market is an "energy only, no capacity payments" design, which "leads to some unique business models".
Without long-term capacity contracts, which are vital to securing financing in most other regions, everything is entirely merchant in ERCOT, which makes it a risky market to play in. But without duration requirements for batteries, a lot of shorter duration one to two-hour batteries are being deployed. These are not only cheaper than four-hour batteries, but the arbitrage margins on shorter duration "aren't much worse than a four-hour battery," he says. Despite the extra risk therefore, lower costs and high revenues make the economics "pretty compelling".
So it may be a unique market with unique characteristics, but what wider role can batteries — and other energy storage technologies — play in assisting the grid to remain stable and prevent a situation like this from happening again? And what lessons could other regions learn from it?
"Energy storage is being deployed in ERCOT on a pure merchant basis, which is a sign that some market participants see the economics working—although most projects installed to date have been for ancillary services," Jason Burwen, Interim CEO of the national Energy Storage Association says.
"Most storage capacity of multiple-hours' duration deployed in the U.S. in recent years have come via long-term contracts with regulated utilities, which reduces risk and increases finance-ability of projects. Recent storage bids clearing capacity auctions is a harbinger of things to come in Eastern markets as well. The fundamental question is, will there be an effective price signal to value and compensate storage for its contribution to reliability?"
It's a doubly pertinent question when one of the few valid points raised about renewables in Texas was that around 4GW of wind turbines that had not been weatherised to deal with the cold stopped working. This pales in comparison to more than 20GW of fossil fuel and nuclear generators which hadn't been weatherised either. If Texas' power companies were not going to pay the extra money for a resilient system then, despite warnings being sounded following a similar cold snap in 2011, the value of storage as resiliency may prove a similarly hard sell.
Grid-scale energy storage systems already out in the field meanwhile continued to operate as planned throughout the storms, Alan Grosse, chief operating officer of FlexGen, a system integrator and one of the largest installers of battery storage in Texas, tells Energy-Storage.news.
Grosse says that while it wouldn't be appropriate to comment on specific customer sites, "each of our commissioned battery storage sites has performed well for our respective Texas customers. These sites were dispatched in support of this storm, and we have seen over 99% uptime."
The FlexGen COO said that his company does not offer views on market design or policy in specific regions, instead supporting its independent power producer (IPP) and utility customers in meeting their objectives in each market, but he did speak up for the greater role battery storage could play in mitigating some of the technical problems faced by the grid in Texas and elsewhere during extreme weather or other conditions that cause outages.
One example is in 'black start' situations, bringing back power sources online that have been switched off, something FlexGen and other battery technology providers have recently proven possible. Using batteries in place of diesel generators to effectively jump start a power station unit back into operation can be cheaper and of course less polluting.
"The existing battery technology assists in the powering up of grid transformers, substations and traditional gas-turbine power plants," Grosse said, adding that battery technology is also "particularly helpful in regulating voltage during outage situations and during the re-powering of the grid."
Distributing and diversifying: risk mitigation 101
Large-scale battery storage systems aren't typically used to provide backup power to large parts of the grid at any given time. Sam Huntington at IHS Markit says that the current lithium-ion battery tech is "fantastic at stitching together renewable production on an hour-to-hour basis," but doesn't help much with "multi-day reliability events" like what happened in Texas.That said, gas peaker plants were meant to help with such events and of course, in this case, they couldn't either.
However, Huntington says that greater diversity of resources on the grid "almost always improves reliability," so that more grid-scale renewables and batteries may not solve grid reliability issues, but will "definitely help" to mitigate them. ESA's interim CEO Jason Burwen agrees.
"Diversifying sources of varying reliability mitigates the adverse impact of correlated outages among single resource types, such as gas generation experienced in Texas, and increases the contribution to resource adequacy of variable generation," Burwen tells Energy-Storage.news.
"Diversification is the main principle in managing risk, and storage is the ultimate diversifier. You can put battery storage at any level of the grid—customer, distribution, transmission, or generation sited—and you can use different technologies at different levels as well—thermal storage in buildings, flow batteries in distribution, pumped hydro on transmission, and liquid air storage with generation. Additionally, EVs are energy storage on wheels and can become an enormous source of resilience for homes."
Along with diversification of reliance from single sources at the grid level, distributed energy resources (DERs) including home or community solar and storage could be an answer. After outages, "we do know that folks begin looking to energy storage after major outages," Burwen says, citing examples of California's recent wildfires and hurricanes in Puerto Rico.
"It's not unreasonable to think that those in Texas and elsewhere who experienced long outages may turn to [energy storage], especially in combination with solar," he says.
"Onsite storage can assist customers with coping with outages, particularly in supporting critical loads for longer periods of time. This is why we have seen a surge in interest in behind-the-meter (BTM) storage in places like California after wildfires caused public safety power shutoffs. Storage can also be sited as part of local infrastructure to keep certain circuits live, such as those that might support first responders or critical facilities."
Some Texas households became reliant on fossil fuel backup generators, or even the heating system inside their cars, and there were hundreds of reported cases of carbon monoxide poisoning from people who ended up at that last resort.
There's obviously a need for resiliency at the individual level as well as for the grid and coordinated virtual power plants (VPPs) of aggregated home systems could provide a combination of the two, Jason Burwen says. The best way to do that is to allow distributed energy resources like batteries to operate in multiple-use frameworks, which would ensure the distributed storage can provide services at both local and bulk levels, something that hasn't much been seen in Texas yet. Alan Grosse agrees.
"Battery storage technology is an affordable, reliable way to implement distributed generation — more modular, flexible energy technologies closer to the sources they power as opposed to a centralised system where energy is transmitted over a larger system," the FlexGen COO says.
"When power production is more decentralised, the stored energy can be used for both energy efficiency and resiliency purposes. When that stored energy is combined with community wind or solar, an isolated distribution network will continue to provide customers with reliable power even when the larger grid stops operating."
FlexGen believes that the prevalence of distributed storage systems will increase significantly over the next few years, to a market looking for "affordable, reliable solutions to weather events and natural disasters," while the Texas storm "has highlighted the opportunity for battery storage solutions in the market," he says.
IHS Markit's Sam Huntington says that past blackouts have led to increased interest in backup generators and in today's world that is starting to translate also into interest for home solar-plus-storage backup. While he sees "some upside" for batteries at the customer level, he too agrees that aggregated VPPs could be an effective distributed, yet concerted, solution.
"As more customers adopt BTM batteries I think we are also more likely to see aggregators emerge who can leverage any spare capacity from a fleet of distributed batteries and bid it into the wholesale market, thus contributing to system-level reliability too. We are still a little ways away from that future — need to install a lot more BTM storage — but it is coming…"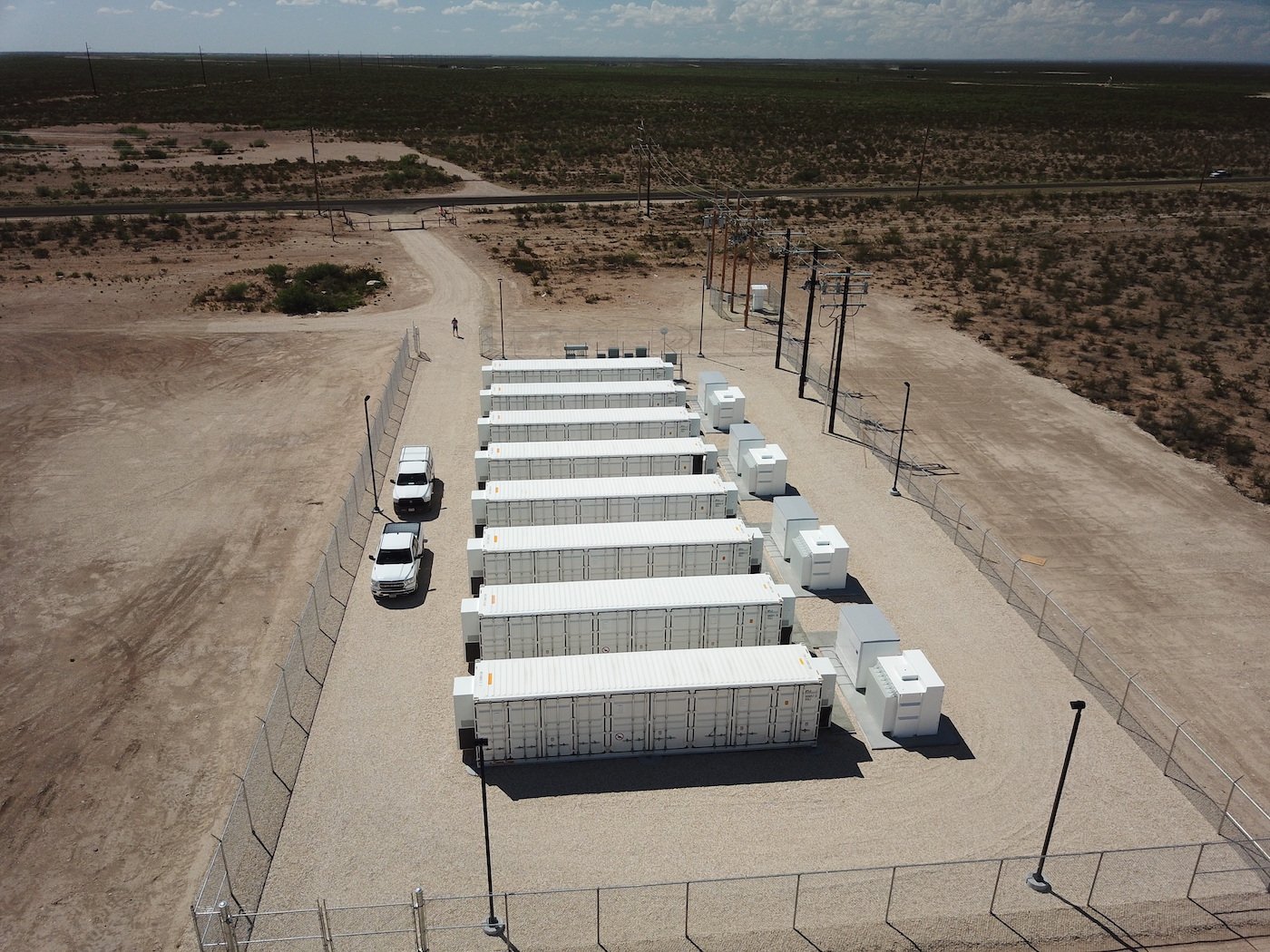 Long-term solutions
What happened in Texas was therefore not unprecedented and the even worse news is that scientists widely believe the winter storms are not only a symptom of unpredictability caused by climate change but that the occurrence of these and other extreme weather events will only increase in frequency and intensity due to it.
There could be a number of long-term solutions, and as always when it comes to the energy transition, the right answers are likely to include a combination of things. For example, some long-duration energy storage technologies offer the potential to store energy for days, even weeks, but at the moment the cost of doing so is high and somewhere like Texas, an energy storage asset that only gets used a few times a year is going to find it difficult to make payback on investment.
"In the longer run, longer-duration storage could ultimately substitute for fuelled generation for providing system reliability, especially those technologies that have fewer vulnerabilities to weather extremes," ESA's Jason Burwen says.
"But, as we at ESA know well, much of that market potential will depend on what regulators and policymakers do. Will they reform how resource adequacy is assessed? Will there be efforts to give end-users more say in how we insure against loss of load? Will we facilitate DER storage and modify system operations to take advantage of it? Will Congress pass tax credits to make storage for resilience more accessible?"
Cover Image: Snow hits Dallas, Texas, in February 2021. Matthew T Rader, MatthewTRader.com, License CC-BY-SA