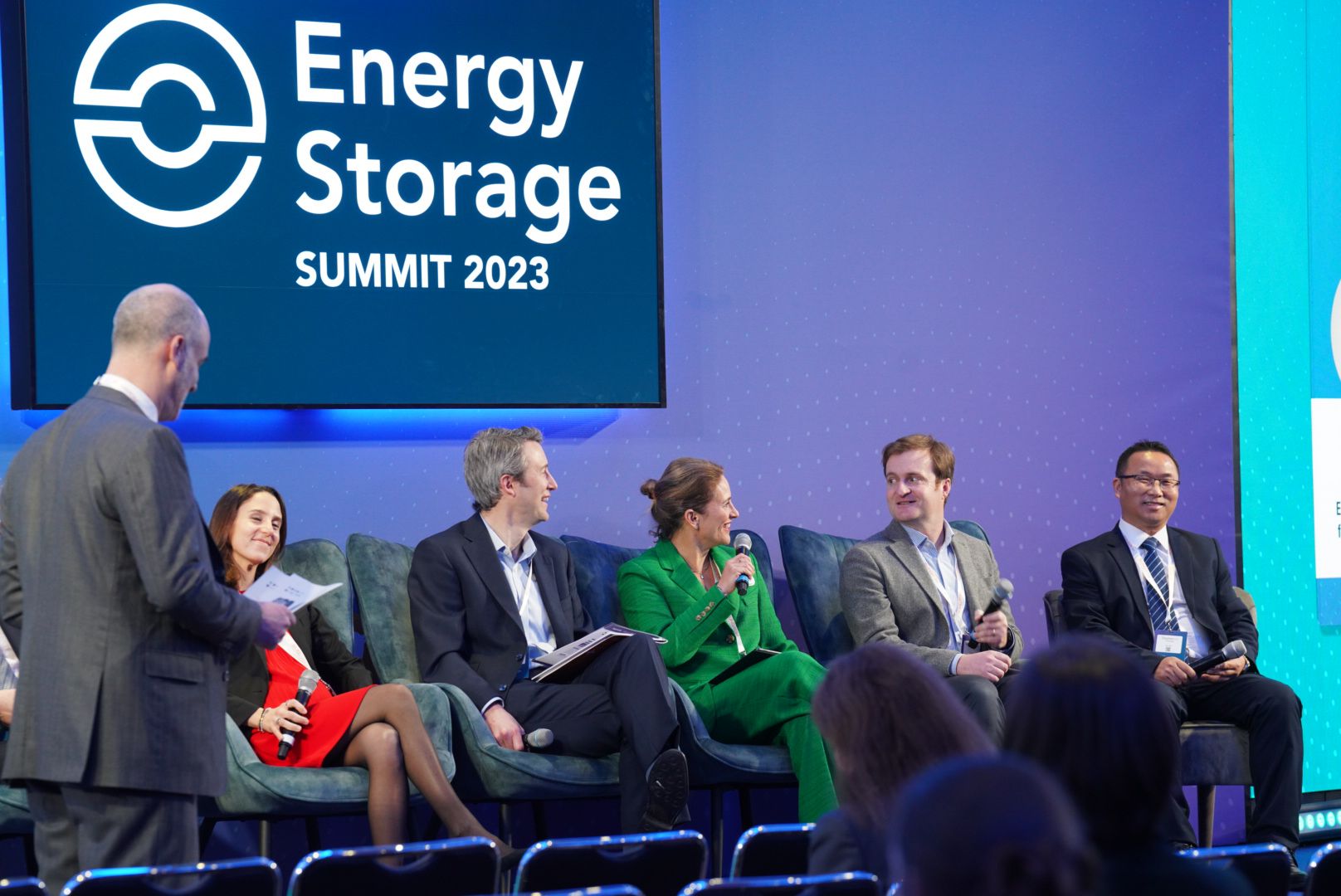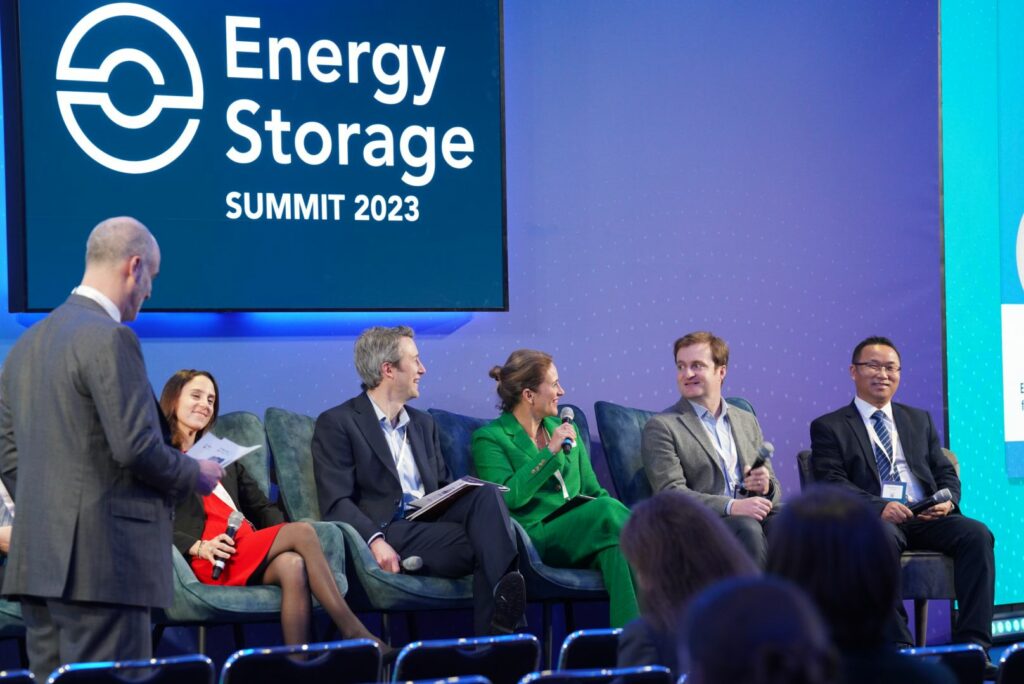 The Energy Storage Summit 2023, hosted by our publisher Solar Media in London last month, was attended by more than a thousand delegates and featured a veritable who's-who of the sector.
Much of the event focused on the booming UK market – which according to speaker Quentin Draper-Scrimshire of market data group Modo Energy could double in size to 4GW during 2023 –, there were many international attendees, and sessions that embraced the European and global markets too.
This article requires
Premium Subscription
Basic (FREE) Subscription
Enjoy 12 months of exclusive analysis
Regular insight and analysis of the industry's biggest developments

In-depth interviews with the industry's leading figures

Annual digital subscription to the PV Tech Power journal

Discounts on Solar Media's portfolio of events, in-person and virtual
Or continue reading this article for free
You may already have seen some coverage of the event, not only here on Energy-Storage.news but also on our UK energy transition site Current±, recapping some of the best insights, opinions and occasional 'hot takes'.
In this blog we'll signpost some of our editorial team's key takeaways from what was a record-breaking event fit for an industry stepping into the limelight of the global energy transition's crucial next decades.
UK market's merchant structure resembles Texas' ERCOT
One observation on the UK with international relevance is that the country's battery storage market has undoubtedly come a long way in a short space of time, effectively starting with the 2016 enhanced frequency response (EFR) tender held by National Grid for 200MW of contracts.
Around 800MWh was deployed in 2022, a record amount, but aside from the impressive installation figures, what also makes the UK stand out is how it has evolved and become more sophisticated. From a big picture perspective, the role of energy storage in providing energy security is increasingly recognised, while from a market perspective, battery energy storage system (BESS) asset owners are able to 'stack' revenues by serving multiple applications.
This has enabled the market to move away from dependence on long-term contracted revenues towards business models built more around merchant revenues. Yann Brandt, COO of US-based system integrator FlexGen, told Energy-Storage.news that in many ways the UK resembles Texas' ERCOT market, which is similarly based on merchant energy trading opportunities.
One key difference between the UK and the US, however, is that with roughly eight years of experience under their belts and the background of a deregulated energy market, UK battery storage optimisers – the route-to-market specialists that play assets into revenue-generating opportunities – are becoming increasingly sophisticated.
Two of the main underlying reasons are the high level of competition that the market has fostered and the high level of transparency in the market. Information providers such as Modo Energy publish regular rankings and data of how assets, and asset optimisers are performing.
We did hear, however, of some key differences between the US and UK markets that are a little bit of a barrier to entry from Danny Lu, executive VP at another system integrator, Powin Energy, but overall, there seems to be a lot of interest in the UK's learnings from the market, not just from the US, but also from Europe and further afield.
By Andy Colthorpe, editor, Energy-Storage.news
Grid connectivity one of the biggest challenges facing the storage sector in the UK
Grid connectivity is increasingly becoming a concern for battery energy storage developers in the UK, with some companies facing over a decade-long wait to connect their assets.
"The UK battery energy storage market is ahead of most European markets in terms of what has already been installed, but it is running into challenges such as grid connectivity," said Julian Jansen, senior director of Fluence, at the Summit.
In 2022, 800MW of battery energy storage was connected to the grid, bringing the overall size of the market – including assets at pre-planning, submitted, approved and operational stages – to 26.5GW.
This year, the sector is expected to grow substantially to 63.8GW overall, with the biggest area of growth being assets at pre-planning stage, which is expected to grow from 4.2GW to 21.8GW according to research from Solar Media.
However, if the grid connection process isn't improved and made easier this growth of the sector could stall, ultimately threatening the transition of the electricity sector to net zero.
To help tackle this, National Grid recently announced the introduction of a new two-stage process for applying for a grid connection, as it looks to increase certainty for developers and tackle the long waiting times experienced by many.
As part of this update, storage will be viewed as neutral with regards to grid demand, allowing projects to be connected faster, and freeing up capacity for other projects. Additionally there will be an interim option for storage projects to connect to the network sooner, albeit with the caveat that they may be required to turn off more frequently than other generators and without initially being paid to do so.
Whilst the new connection process is a short-term measure, the fact that action is being taken represents a significant step towards tackling grid connection challenges.
Find out more about grid connections and how network operators as well as National Grid are expanding them in the UK by reading our Current± Explores: The Grid Connection Conundrum series here.
This section by Molly Lempriere, UK editor, Solar Media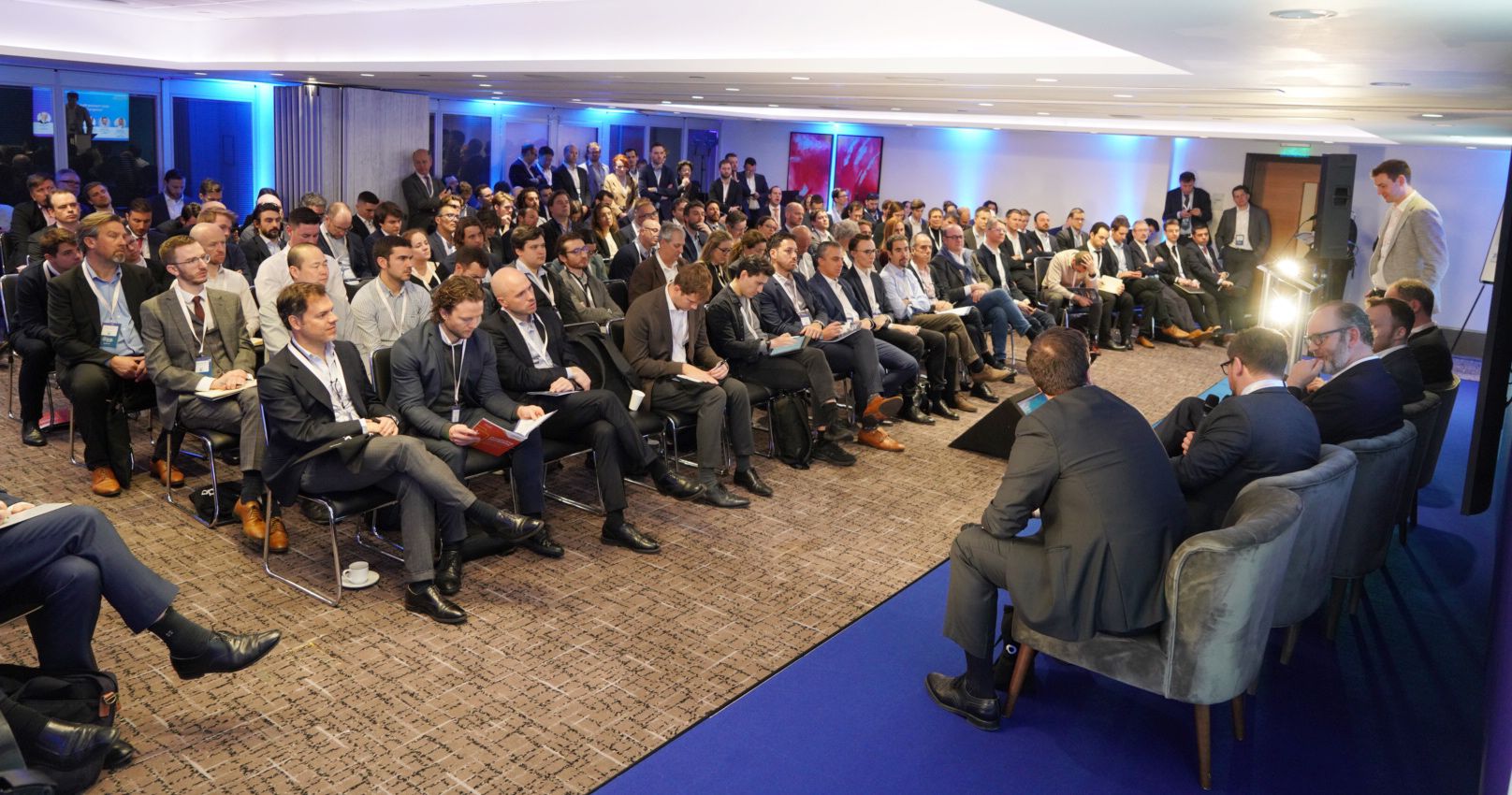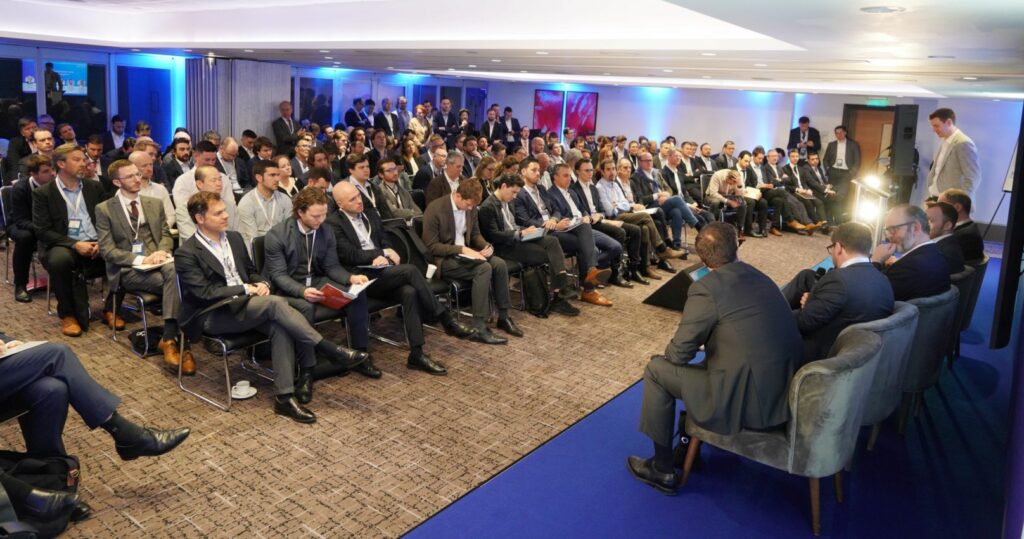 Supply chain issues are (still) another big challenge
Although it's been usurped by 'grid' as the biggest talking point in the industry, supply chain is still at the forefront of stakeholders' minds.
The key takeaway from discussions was that there are no easy fixes for the energy storage-specific challenges and that the battery storage supply chain, with a multitude of components and materials involved, is more complicated than for other elements of the renewable energy sector, and that the challenges therefore are unparalleled.
Lead times and raw material index (RMI) volatility problems appear to be nonetheless improving and investors and finance providers are becoming more comfortable with the technology, which helps with managing project delays.
Stronger relationships between suppliers and offtakers is key, speakers on a panel discussion about supply chain said.
By Cameron Murray, reporter, Energy-Storage.news
No Inflation Reduction Act-style intervention wanted by European developers
European battery storage developers Energy-Storage.news spoke to at the event said they did not expect or want the same level of government intervention from the EU as seen in the US' Inflation Reduction Act.
The Act includes generous tax credits for both upstream battery component and material production and downstream energy storage system deployments.
Battery storage stakeholders in Europe are more focused on the need to create a level regulatory playing field for batteries to connect to the grid and play into electricity markets.
There is also a need for the investment community to familiarise itself with the technology class on the continent, in line with what has already happened in markets like the UK and the US.
By Cameron Murray
Long-duration energy storage a recurring theme that gets bigger each year
A quick and highly anecdotal observation here: for the past few years, long-duration energy storage (LDES) has been a talking point at the Energy Storage Summit.
However, there is a major difference in how LDES is being spoken about today than even just a couple of years ago. Previously, discussions on the stage would be almost entirely focused on lithium-ion battery storage, and then invariably someone – perhaps from a flow battery company – would ask a question from the audience about the need for LDES and when it would be integrated into market structures.
This time out, long-duration energy storage was being mentioned by speakers in almost every session that discussed the market and technologies over any sort of medium or longer-term timeframe.
Long-Duration Energy Storage Council executive director Julia Souder presented what the organisation has found could be a US$4 trillion global opportunity, if we looked at LDES across the power and heat sectors.
What hasn't yet changed are market rules and frameworks, to enable LDES to fully take part. But as subsequent discussions during a dedicated LDES stream showed throughout the second day of the Summit, there is a broad range of stakeholders from policymakers to developers and investors, that recognise we will need a diverse range of energy storage technologies, with varying storage durations, if we are to achieve anything close to decarbonisation while maintaining stability and reliability of energy networks.
By Andy Colthorpe
Read more of our coverage from the Energy Storage Summit 2023.
For more information and to register for next year's 9th edition of the Summit, taking place 21, 22 February 2024 in London, visit the official website.