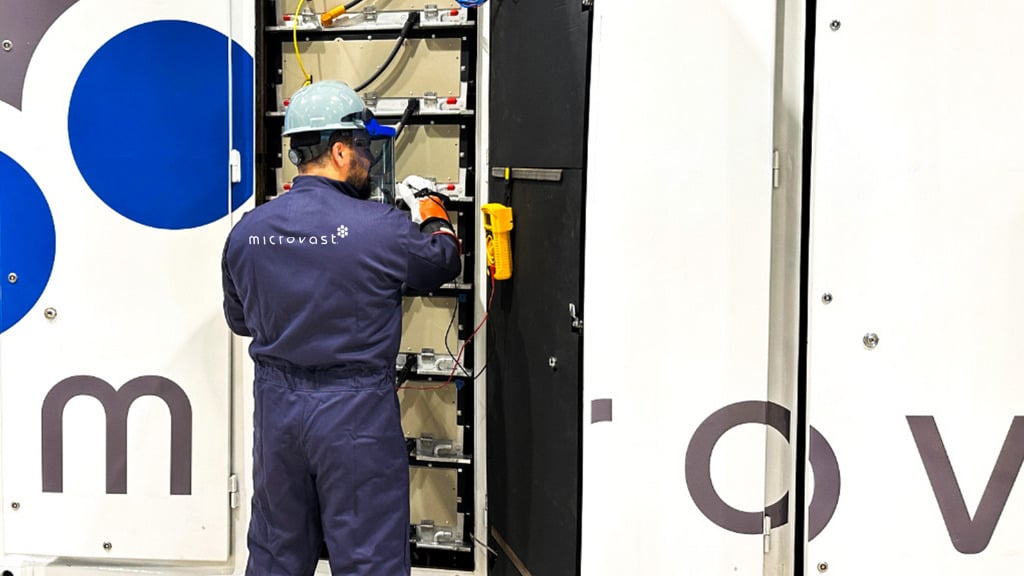 American industries increasingly are turning to alternative energy sources to create a more sustainable world. Efficient and resilient energy storage systems, in particular, have become vital to building a clean, secure, and reliable power grid. Sustainable energy innovations have made remarkable strides in recent years to address the most pressing challenges the sector faces to meet increasing power-grid demand.
Microvast, a US-based technology innovator with more than 17 years of experience developing and manufacturing lithium-ion batteries, is on the cutting edge of these improvements. With more than 30,000 battery systems deployed in the US and worldwide in the commercial electric vehicle market, Microvast's superior battery cell technology has demonstrated unparalleled, field-proven reliability.
This article requires
Premium Subscription
Basic (FREE) Subscription
Enjoy 12 months of exclusive analysis
Regular insight and analysis of the industry's biggest developments

In-depth interviews with the industry's leading figures

Annual digital subscription to the PV Tech Power journal

Discounts on Solar Media's portfolio of events, in-person and virtual
Or continue reading this article for free
With an eye to the future, Microvast is now implementing a breakthrough battery cell technology in energy storage systems (ESS). This is a storage solution with high energy density and long cycle life.
High performance 53.5Ah energy cell serves as foundation for Microvast ESS
An energy storage system is only as effective as the cells powering it. That's why Microvast decided to utilise its latest high-performance battery cell—the HpCO-53.5Ah energy cell—as a building block of its ESS solution.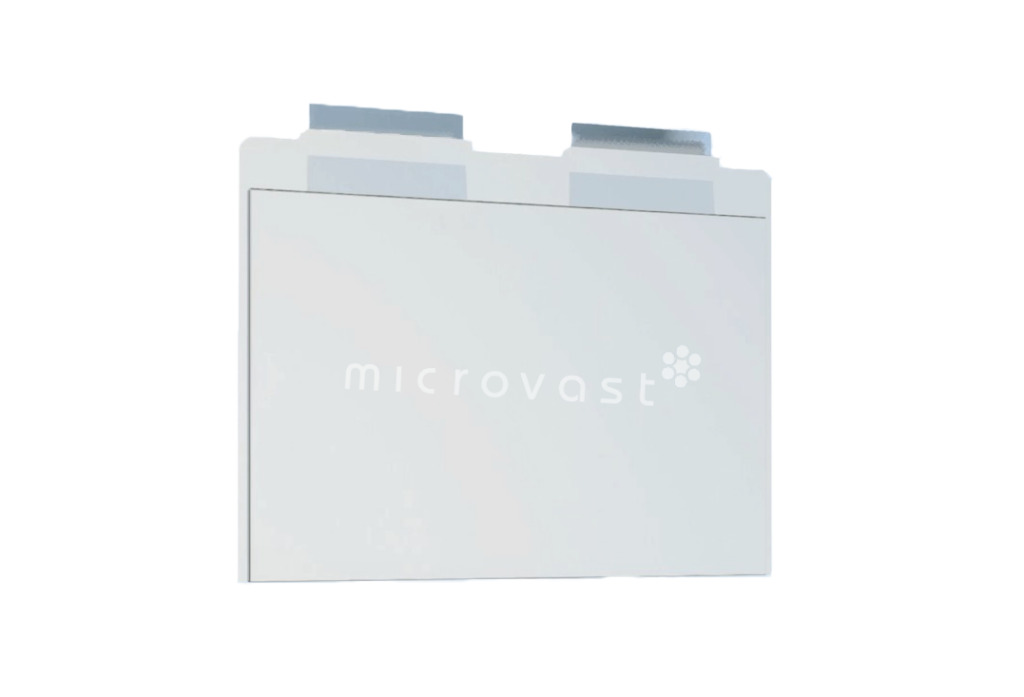 The 53.5Ah NMC Li-ion pouch cell is known for its impressive energy density of 235Wh/kg, fast charging capabilities, high round trip efficiency, great energy retention and long-life cycles. That's why it's made a splash in the commercial vehicle market since its launch in 2022. The 53.5Ah was created for commercial vehicles, but its many benefits—plus its sleek, efficient design—make it a perfect solution for energy storage as well.
"The 53.5Ah is a proven winner in the commercial vehicle industry," said Yang Wu, the CEO and founder of Microvast. "It made sense for Microvast to transition and leverage that technology as we expand into stationary energy storage. We saw an opportunity to take our 53.5Ah cell technology and create an energy storage solution that could have an immediate impact by providing critical infrastructure to address the gap between renewable energy supply and peak grid demand."
Microvast utility-scale storage solution excels in energy density and retention
Maximising energy density has long been a challenge in the ESS sector, requiring solutions that minimise physical footprint while maximising efficiency. Microvast's next-generation energy storage solution answers the call, boasting a groundbreaking 20-foot battery container with an industry-leading 4.3MWh energy density (up to 30% more energy density than leading ESS suppliers).
This remarkable increase in energy density results in fewer containers, reduced maintenance, a smaller footprint, and easier installation, which dramatically reduce the total cost of installing and operating an energy storage plant over its 20-year lifespan.
Not only does Microvast's revolutionary energy storage solution pack more energy into its small footprint, it also boasts higher energy retention and lower degradation than leading ESS containers, substantially reducing the initial overbuild energy and augmentation throughout the project life.
The end results: Higher system reliability and the availability to deliver power with lower CAPEX, OPEX, and capacity risk, ultimately increasing IRR for customers.
A battery management system that elevates the security and safety of grid systems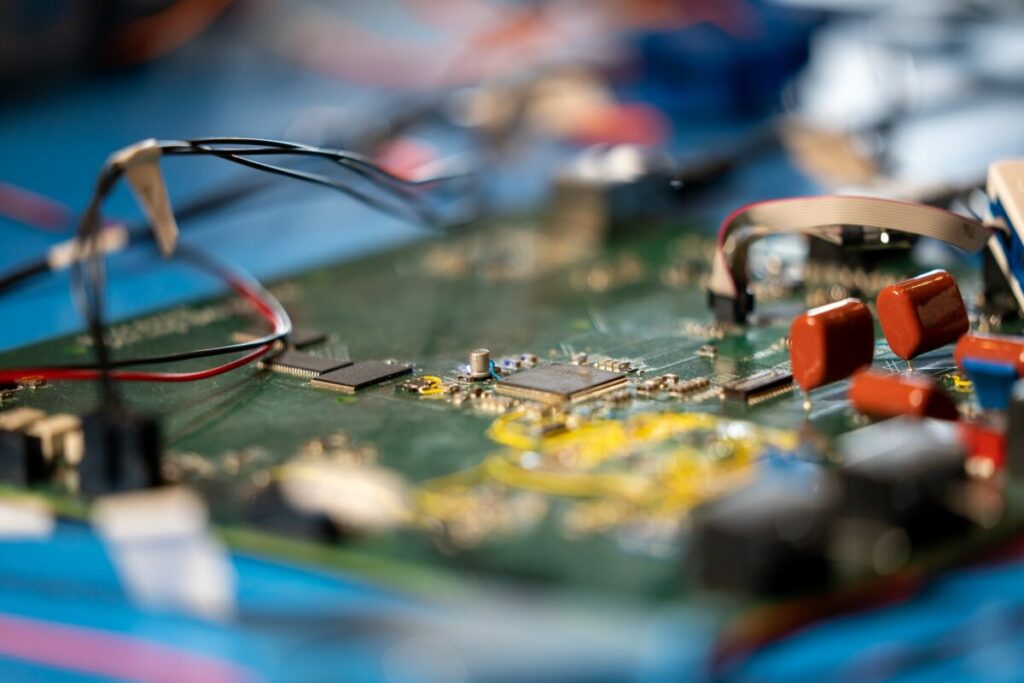 The security and safety of grid systems are paramount, especially as sustainable energy technologies continue to gain substantial momentum. If the 53.5Ah energy cell is the workhorse of the ESS, the Microvast battery management system (BMS) is the brain, communicating critical information to ensure optimum operation. 100% designed, developed, programmed, and tested in the United States, Microvast's BMS monitors cell voltages, module temperatures, and battery pack currents while also detecting isolation faults to ensure the safety operation.
"The battery management system is a critical component in our ESS solution," said Zach Ward, President of Microvast, "which means it deserved a critical eye in our production process. We've put our sixth generation BMS through the paces to ensure that it can provide the real-time control and oversight necessary to execute and optimise the overall battery performance of our ESS units."
In addition to its impressive performance capabilities, Microvast's ESS is engineered for safety, having undergone extensive fire and explosion testing. The container provides an array of enhanced safety features, such as state-of-the-art fire detection and explosion prevention systems.
Shaping the US battery industry through manufacturing, assembly and deployment
When Microvast launched its Energy Division in 2022, the Company recognised an opportunity that went beyond creating a new product in a growing sector.
With interest in securing domestic battery production increasing in recent years, escalated by the passing of the Inflation Reduction Act (IRA), it only made sense for Microvast, a US-owned and operated company, to bring its 17+ years of development and manufacturing to the forefront. Founded and headquartered in Stafford, Texas, Microvast is uniquely positioned to establish itself as a leader not only in the energy storage sector but also in the US battery manufacturing sector at large.
Since 2021, Microvast has backed up its stated commitment of helping the US expand its battery supply chain and manufacturing initiatives, providing hundreds of jobs and an economic boost to communities around the country through the creation of four new research & development (R&D) and production facilities.
In the last three years, Microvast has:
Established a new R&D facility in Lake Mary, Florida, to continue its history of innovating cutting-edge battery storage solutions
Renovated a 687,000-square-foot 4GWh Cell and Module Manufacturing Plant in Clarksville, Tennessee, to manufacture 53.5Ah cells and module packs for Commercial Vehicle and energy storage systems
Established a 30,000-square-foot Energy Storage Technology and Testing Center in Timnath, Colorado, to drive growth and innovation in the utility-scale battery storage industry
Launched a nearly 100,00-square-foot Energy Storage Plant in Windsor, Colorado, to assemble and deploy Microvast's industry-leading 4.3MWh ESS
"The superior performance of our products, domestic production capabilities, and our team's ability to effectively execute large-scale utility projects sets Microvast apart. We believe our ESS solutions offer substantial benefits to our customers, including a lower total cost of ownership and expected eligibility for Inflation Reduction Act benefits," Ward stated when Microvast announced the creation of its Energy Division in 2022.
Ward's statement has proven correct, as Microvast has secured contracts that will contribute more than 1.2GWh to one of the largest energy storage projects in the United States within the next year, with more to come.
Economical meets sustainability
Meeting the needs of a rapidly evolving energy market, the Microvast energy storage solution delivers both eco-friendly and economic benefits. The increased energy density not only drives down costs by reducing the number of installations and maintenance requirements but also promotes sustainability by minimising land usage and ecosystem disruption. It has been designed for long-term use in utility applications such as renewables integration, peak demand management, and capacity support.
"We understand how important it is to reduce costs and provide safe, domestically produced, reliable energy solutions for business operations—that's why we've developed an ESS solution with superior battery cell technology that meets all expectations regarding performance measures such as energy density, cycle life, and energy retention," said Zach Ward. "These key attributes contribute immensely to making US grid systems more resilient."
Optimal battery design is challenging in this space, as engineers must choose certain inherent tradeoffs between cost and performance. Microvast's use of the 53.5Ah cell has minimised these tradeoffs, bringing a balance of high energy density and long cycle life at the utility scale.
"Microvast's 17+ years of proven expertise in lithium-ion battery development and manufacturing in the CV industry has provided us the know-how to manufacture a superior product for the energy storage segment that has been rigorously field-tested for safety, reliability and longevity," said Ward.
The superior battery cell technology powering this energy storage solution answers some of the most pressing challenges in the sustainable energy industry today. Delivering an unparalleled 4.3MWh energy density in a compact 20-foot container, this innovative energy storage system sets a new standard in performance, safety, and efficiency.
"Our vision has always been to create advanced battery solutions and services that contribute to less dependence on fossil fuels, assist in decarbonisation, and help mitigate climate change," stated Yang Wu. "As the shift toward renewable energies accelerates, adopting such technological advancements will be vital to ensuring a more sustainable, secure, and resilient future for our planet. We'll continue to do our part and work tirelessly toward achieving those goals."
Headed to RE+ in Las Vegas? The Microvast team will be holding meetings and would love to discuss how their energy storage solution can work for your project. Sign up here to schedule a time to meet.
To discover more about Microvast's full suite of battery solutions, visit the Microvast website here.