Dr Rahul Walawalkar by now probably needs little introduction for our readers. It's been a little while since his last Guest Blog for the site, but Dr Walawalkar has weighed in with commentaries, views and invaluable background information and insights through interviews and news stories, mostly in his capacity as executive director of the India Energy Storage Alliance (IESA). Since the end of last year, he is also the chair of the Global Energy Storage Alliance (GESA). In his day-to-day role, Walawalkar leads the Emerging Technologies & Markets team at Customized Energy Solutions.
We asked Rahul three simple questions to illuminate what was achieved in 2018 and what held the market back, if anything. We also look ahead to this year and what we might expect to see.
This article requires
Premium Subscription
Basic (FREE) Subscription
Enjoy 12 months of exclusive analysis
Regular insight and analysis of the industry's biggest developments

In-depth interviews with the industry's leading figures

Annual digital subscription to the PV Tech Power journal

Discounts on Solar Media's portfolio of events, in-person and virtual
Or continue reading this article for free
What were the biggest achievements in India in 2018 in energy storage and related areas like electric vehicles or solar and wind?
The year 2018 saw some great action and witnessed the kick-start of some large-scale deployments of energy storage technologies in the country. The government is also trying to push incentives for domestic manufacturing of lithium-ion batteries, thus reducing their import and dependence on China. It is thanks to telecom and related sector applications that the distributed advanced storage deployment in the country has already crossed the 2GWh benchmark.
During the first half of the year, India installed 4.9 GW of solar power and secured the position of the second largest solar market in the world. The country will soon become the global solar hub with some of the largest solar parks in the world as Government has approved plans for 14 solar parks as part of National Solar Mission of reaching 100 GW solar by 2022.
The Indian government has announced achieving 100% village electrification earlier this year and is now aiming for 100% household electrification with in next couple of years. According to the MOP, 15 states in India have achieved 100% household electrification under Pradhan Mantri Sahaj Bijli Har Ghar Yojna (SAUBHAGYA) program so far.
The EV market is also gaining momentum in India due to the ambitious plans and initiatives of the government. In early 2018, the Ministry of Power launched the new National Electric Mobility Programme to focus on creating the charging infrastructure and a policy framework to set a target of more than 30% electric vehicles by 2030.
According to the MNRE (Ministry of New and Renewable Energy), India will add 227GW of renewable energy capacity by March 2022, which is going to improve India's ranking, making it one of the top three countries making investments in the sector. Meanwhile, India has played a significant role in setting up of the International Solar Alliance. The government is making sincere efforts and progress toward alternative energy and the past year has been very progressive. Still, a lot needs to be achieved in the area of energy storage.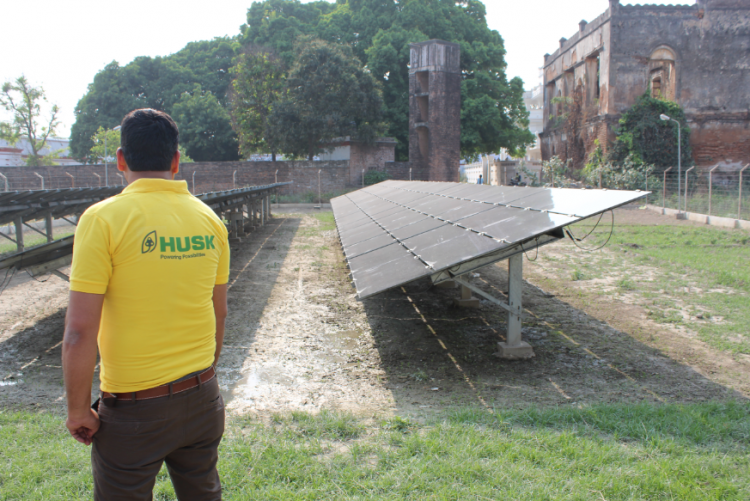 What specific initiatives was the India Energy Storage Alliance (IESA) able to undertake in 2018 and what were some of the group's successes?
IESA's vision is to make India a global leader in energy storage, electric vehicle and micro-grid technology adoption and a hub for manufacturing of these emerging technologies by 2022. We're creating awareness among various stakeholders in the industry by promoting an information exchange with end users.
In February 2018, the MNRE convened to draft the National Energy Storage Mission to provide the policy framework necessary [to support the] industry. I was the part of the expert committee representing IESA to draft the National Energy Storage Mission which was of the major achievements – not only for us but also for the whole industry. The NESM draft is currently awaiting final approval from Cabinet and PMO and is expected to get announced during this month, January 2019.
IESA also brought leading voices together to advocate for a cut to GST (Goods and Services Tax, a single tax applicable across the whole of the country) rates for energy storage in India which is now 18% down from 28%. IESA had sent several letters to GST council earlier on this reduction and also met the concerned ministry officials on different occasions. The further reduction of GST to 5% – similar to solar components – or to 12% (similar to the electric vehicle) is essential to boost energy storage adoption in India.
During 2018, IESA also held a number of other successful events. We hosted a meet in Coimbatore and Pune for fast-tracking the adoption of behind-the-meter advanced energy storage technologies. Attended by over 80 large Commercial and Industrial (C&I) consumers as well as 50+ IESA member companies actively looking to provide solutions, the objective was to provide appropriate energy storage solutions for C&I consumers. We also hosted a 'masterclass' on energy storage tech, applications and manufacturing with the Indian Electrical & Electronics Manufacturers Association (IEEMA), an EV event looking at policy, battery tech and charging infrastructure.
IESA also hosted the second edition of India's Energy Storage Policy Forum on the eve of World Energy Storage Day, focused on policy issues related to grid and off-grid applications to support renewable development, energy storage for EVs and charging infrastructure, as well as R&D and the manufacturing ecosystem in India. We received an overwhelming response from stakeholders and policy makers.
Finally, in receiving the chairmanship of the Global Energy Storage Alliance, India currently has the leadership of global alliances in solar, smart grid and energy storage. It's a testament to the growing importance of India in the global energy sector.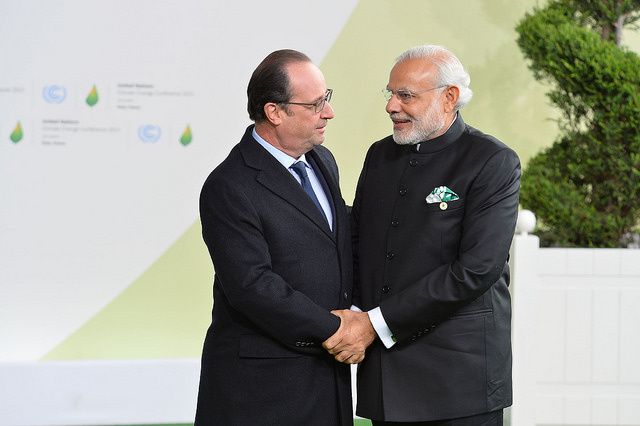 What's the way forward in 2019? What can be achieved and what might hold energy storage back?
Energy storage can play an important role in renewable integration, energy access, electric mobility and smart cities initiatives by the Government. IESA estimates the market for energy storage will grow to over 300GWh during the years 2018 to 2025. India is expected to attract investment in up to four 'Gigafactories' for advanced Li-ion batteries, attracting over US$3Billion in investments in the next 3 years.
We expect 2019 to be a year of opportunities for energy storage sector especially in terms of manufacturing, assembling, energy storage project developments, equipment supply, R&D of technology enhancement etc. More and more foreign as well as Indian technology players are going to explore this sector in the coming years.
In India, with the ever-rising fossil fuel imports and rapid urbanisation choking many cities with harmful pollution, the need for adoption of clean energy became more of a compulsion than a choice.
India is moving rapidly towards renewable energy (RE) and e-mobility. With the government moving on top gear to reach the 2022 RE goals, RE capacity would rise to 25% of the total and grid instability will become a real issue.
Energy storage is central to the successful growth of renewable energy and EVs. The government of India is fully aware of this and is putting in place the Electrical Energy Storage Mission. In the next few years, a lot of movement and rapid change in the market is expected.
It is high time for policymakers to take decisive action if India is to really tap into the estimated 300GWh opportunity for domestic manufacturing over the next four years. Electric vehicles, behind-the-meter and grid-scale energy storage are key applications to help the Indian government meet wind and solar targets as well as meeting the energy access goals.
However, cost can be seen as one factor derailing the rapid adoption of energy storage. We also still need the removal of barriers such as the higher rate of GST (18% for batteries versus 5% for solar) and import duties in order to kick start the advanced energy storage market in India.
The government of India also has a goal of at least 30% of its vehicles running on electric by 2030. If we can have sufficient public charging facilities which can be used for charging EVs during the day, then this can actually solve a problem of low net loads during the times when maximum solar energy is being produced.
In conclusion, with the impending launch of the National Energy Storage Mission, we expect 2019 to be a year of action rather than a year of mere discussions and promises. Over the past two to three years, we have received a number of mixed signals from policy makers that have prevented major investments to flow in India for the energy storage sector. Still we have a wonderful opportunity to tap investments and fuel innovation with domestic ingenuity and global partnerships.