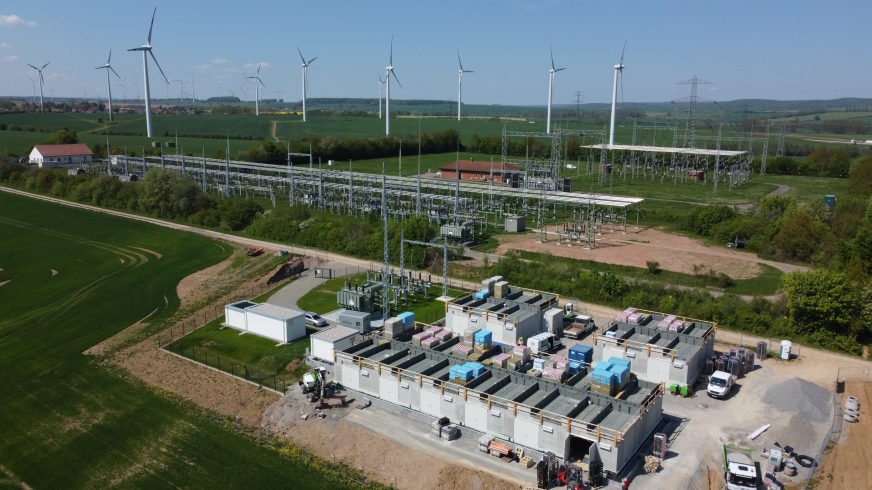 The European Commission wants to advance the use of energy storage in managing supply and demand of electricity, according to a leaked document seen by Energy-Storage.news.
The Electricity Market Design (EMD) process, currently underway and seeking to reform the way power is procured and delivered in the European Union (EU), has been identified as an opportunity to modernise the network for the age of increased renewable energy deployment.
While still a work in progress, sources from within the energy storage industry, such as technology and services provider Fluence, and from outside, such as ENTSO-E, a major organisation representing dozens of Europe's transmission system operators (TSOs), have advocated for energy storage to play a more major role in reconfigured market design.
A draft of the EMD proposal appeared to be broadly in agreement with both those stakeholders' assessments, highlighting that integrating the growth of variable generation sources like solar PV and wind will require flexibility and balancing resources – and stating that energy storage and other resources like demand response can help deliver them.
"The recent price volatility has also highlighted the lack of flexibility in the electricity grid, with prices set too often by gas and with a general lack of low carbon flexible supply, demand response and energy storage," the leaked draft states.
"As more wind and solar power enter the system, storage in particular will be needed to balance the variable supply with variable demand."
Again, it must be stressed that as a draft, the document may not resemble the final reform plan in its entirety when it reaches the voting stage.
However Fluence policy director Lars Stephan, who had also seen a copy of the paper, said it contains "the strongest legislative language of the European Commission yet on the need for flexibility and the important role of energy storage for the integration of renewables," with the potential to be a game changer for storage in Europe.
Stephan and fellow Fluence market director Julian Jansen recently wrote a technical paper for our quarterly journal PV Tech Power (Vol.33), outlining their own proposals for EMD reforms.
European Commission to ask states to 'assess flexibility requirements every two years'
The Commission wants to see the advancement of storage, in terms of innovation, technologies and capabilities, give it a bigger role to play in short-term electricity markets, and along with demand side response compete on a more level playing field with natural gas, which is what most short-term balancing is done with today.
Article 19d of the draft proposes that EU Member States produce reports on the need for flexibility in the electricity system every two years, looking ahead to a timeframe of at least five years.
The reporting would be used to assess how much flexibility would be needed to integrate the projected growth of renewables in each and therefore how storage and demand response could step in, at both transmission and distribution level.
There are a few other directly relevant proposals for energy storage, such as a requirement (Article 19e) for Member States to define their national objectives for the use of flexibility resources like storage.
Elsewhere, the encouragement of wider participation of energy storage in capacity markets was another proposed feature of the reformed market design.