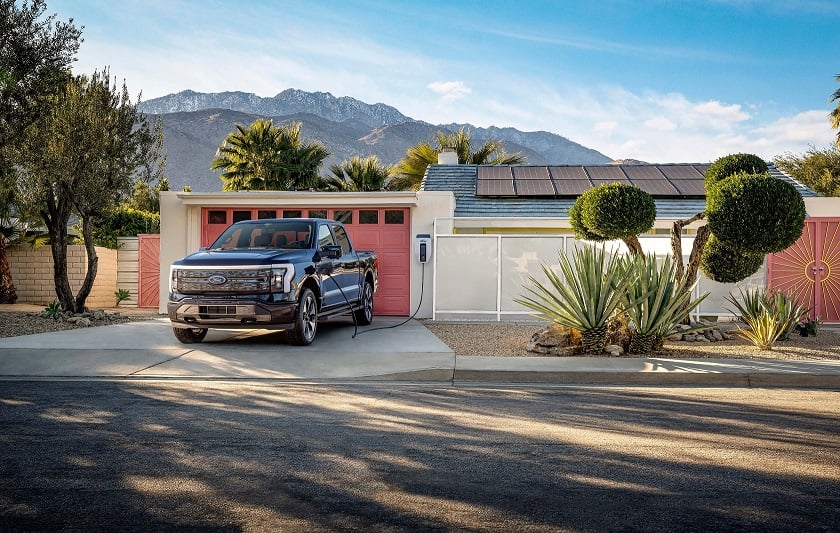 We speak to Sunrun senior director of market development and policy, Chris Rauscher, in the final instalment of our series of energy storage industry leader interviews at RE+ 2022.
While much of the focus of our coverage here at Energy-Storage.news is on the larger, utility-scale end of the market, residential energy storage is also on the rise.
This article requires
Premium Subscription
Basic (FREE) Subscription
Enjoy 12 months of exclusive analysis
Regular insight and analysis of the industry's biggest developments

In-depth interviews with the industry's leading figures

Annual digital subscription to the PV Tech Power journal

Discounts on Solar Media's portfolio of events, in-person and virtual
Or continue reading this article for free
Wood Mackenzie Power & Renewables noted in September that although the grid-scale market dominates deployments in the US, accounting for 2.6GWh of a total 3GWh of Q2 2022 installations, it was the strongest quarter to date for residential in terms of megawatt-hours, with 375MWh.
By 2030, another analysis firm, BloombergNEF, predicts that a quarter of all energy storage deployments annually will be in the residential and commercial and industrial (C&I) segments.
As we heard in our recent interview with sonnen Inc CEO Blake Richetta, residential batteries can help the electricity network as well as individual users, through aggregation into virtual power plants (VPPs).
The same can be said for Sunrun. As a leading residential installer, the company has quietly become one of the biggest owners of solar PV assets in the US. Having begun attaching battery storage to solar installs, the company recently noted that during this summer's California heatwaves, it dispatched more than 80MW of aggregated residential storage to the grid.
Similar moves have been made by Sunrun in ISO New England territory and the company was recently awarded a 17MW VPP contract in Puerto Rico.
Chris Rauscher joined Sunrun seven years ago after time spent as an energy policy advisor in the US Senate. Now working among the policy team there, Rauscher said his focus is mostly on new business lines.
We start our conversation asking about Sunrun's recent tie-up with carmaker Ford. Ford's new F-150 Lightning all-electric truck can be configured as a home backup source, using the truck's battery and Sunrun's home charger interface.
The partnership with Ford on the F-150 truck caught some attention a few months ago. Perhaps as a starting point you can tell us a little bit about that?
Chris Rauscher: It's a project in two phases. [The first phase is] vehicle-to-home, in a backup situation, also called non-parallel operation. We've been installing that for a few months, and then in the future, possibly next year, we'll add vehicle-to-grid (V2G) in a parallel operation scenario, but that all depends on getting the rules right with the utility, whether the utility has a programme where the utility can benefit, and the customers can benefit.
There's been an unbelievably high level of interest from customers, utilities, regulators, and policymakers. It's exciting to have that amount of capacity at the residential level. You're talking for the long-range truck, 10 Tesla Powerwalls in terms of capacity, 130kWh.
That unlocks very exciting things that we can do with the vehicles, it doesn't take many vehicles to have a real impact.
We're speaking here in California where there's a phaseout of internal combustion engine (ICE) car sales. Will things like V2G that can lower the cost of ownership of EVs, that customers will need to have anyway, be quite compelling?
I was presenting yesterday on this project, and somebody asked me if I could I give them an ROI on buying the truck. That's a really interesting question, because there is no ROI on buying an internal combustion engine vehicle.
And when we've taken a look at grid service programmes, primarily Bring Your Own Device (BYOD) programmes, peak reduction programmes, the numbers start looking really compelling. Both from an individual customer standpoint, and then if you're operating them as Sunrun, operating as a virtual power plant, or as a fleet, they look really, really compelling.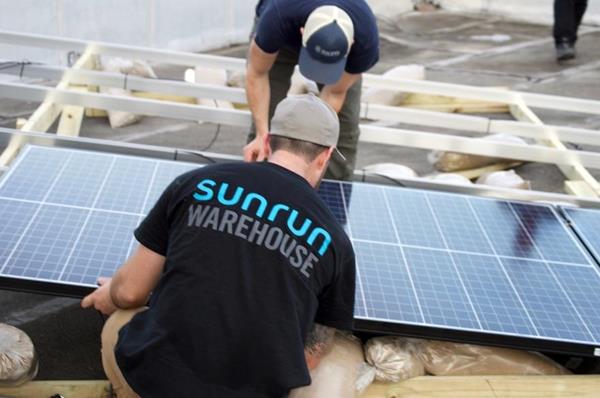 Two pushbacks we hear about on vehicle-to-grid have been traditionally on the warranty side and then also on the customer side. On the customer side, people might be reluctant to hand the utility control of their car's battery. Is it about building a compelling economic case so that customers are happy to enrol?
It's a good point, it actually holds true for stationary battery customers as well. Years ago, we did early customer surveys. Customers did not want to share their batteries with the utility. One of the reasons they were getting solar and battery storage is because they don't like what they were getting from the utility.
Once you start reframing it as sharing with your neighbour, and helping to reduce everyone's costs on the grid, that paradigm really shifts quite a bit. Putting aside the environmental considerations, if you're getting a cheque for some infrastructure that you already have in your home, or vehicle that you're paying a monthly lease on, that really shifts people's thinking.
The scale of the resource here, it's 130kWh for a long-range truck. You have power for many, many days if the grid goes out and then if you have solar, you have power indefinitely because you can recharge the batteries. Then looking at normal operation for peak events, it was 2,000MW of demand response and DERs that saved the California grid a couple of weeks ago during the crisis.
We've done the modelling that shows that's only 200,000 F150 Lightnings that could have provided that. It sounds like a lot, but Ford sold 125,000 internal combustion F150s last year in Texas alone. They sold around 850,000 nationwide, so it's really not that many trucks that would have been able to keep the California grid up, and those trucks could have done that for 13 hours.
At Energy-Storage.news, a lot of our focus is on the utility-scale end of the market. However, as the installed base of residential battery storage grows, it's fascinating to see the different ways initiatives, technologies and business models come together to scale up the benefits and capabilities batteries and other distributed energy resources (DERs) can bring. Is the recognition of the value of home batteries growing in the US beyond behind-the-meter applications like backup power and solar self-consumption?
People think of us as a 'big company for residential'. We're actually either the second or third largest owner of solar assets in the United States. At any scale, only NextEra is bigger than us. That's mind boggling.
Increasingly, what we are seeing, and California is a proof point here, utilities and policymakers coming to us saying, "We're now seeing your scale. How can you help us? Can you dispatch your batteries? Can we partner with you?"
That's very different from a couple of years ago where we were just doing a lot of pilots, announcing a lot of virtual power plant deals of different structures around the country, trying to get some traction.
I think increasingly, it's really going to be shifting as we deploy bi-directional EVs, where utilities and market operators come to us and say, "Hey, you have megawatt-scale here, if gigawatt-scale around the country, how can we partner?"
The recent heatwaves in California proved energy storage – including residential and C&I – is an important grid resource, or that it can be if given the opportunity. How then to build scale with replicable models?
That performance was really important for the grid, obviously, and for our customers, and it's just a really solid proof point that we can be there in times of crisis and can be there.
We were really happy to partner with CAISO and the utilities on that and provide that peak reduction. That's something that should be called on more regularly, and not just in times of crisis but every day of the week when we when we hit peaks.
Under CAISO's Emergency Load Reduction programme, the battery units only dispatch to the grid when electricity shortfall triggers 'Flex Alerts'. What needs to happen for them to be a daily peaking resource?
What we're seeing in California is there are a lot of different DER programmes run by lots of different stakeholders, and sometimes for different technologies. They have different dispatch protocols, different cycles, and schedules and different payment structures, and different counterparties.
We need to take the friction out of the system and streamline in California and have more unified programmes. I would point to Massachusetts that's really done this very well, they have the Connected Solutions Bring Your Own Device programme.
At every single utility, it's called the same thing and the payment is known, well ahead of time, it's a per kilowatt-season payment, the pricing is known well ahead of time, and the dispatch schedule is known well ahead of time.
You can place any qualifying device in the programme: a thermostat, a battery, it could be a single, uni-directional EV.
It tracks the ISO New England wholesale market peaks, and the utility is trying to reduce their share of the wholesale market peaks. When they reduce their share, they achieve cost savings for the customers. They pay us for performing and the rest of the saving goes to the customers.
We really need to see this type of streamlining in California, and a replication of this northeast BYOD programme everywhere in the country.
The other thing that Connection Solutions gets right is that it's metered at the battery's inverter or the performing device, not metered at the utility point of connection.
That's really important because it means that you're receiving credit for any power that you push out of the battery during that peak event. Whether that power goes to the home or to your neighbour's house is irrelevant.
Finally, everybody at RE+ 2022, the US' biggest solar PV and energy storage trade show, is talking about the Inflation Reduction Act (IRA) and their optimism for the boost it will bring an already fast-growing pair of industries. What's your view on the IRA, and what's Sunrun's view?
I was initially hired seven years ago to work on extending the [solar] investment tax credit (ITC) in 2015 and we got it done. We've done it another couple of times since then and it's always very expensive and takes a lot of effort and resources.
To not have to do that for the next decade, it's amazing to have that certainty and to not have to safe harbour equipment as we would in the past when coming up on an ITC cliff.
This is going to give us at the federal level, not in trade or other issues, but at least on this question, the certainty that we really needed to be able to ramp and grow the business on an accelerated pace.
In terms of what the standalone ITC for batteries will do, I don't think that we have a specific view on that but obviously, it's really going to change the use case for residential batteries if you can charge from the grid. I think we're going to see a lot of really exciting ways of getting much more value out of each individual battery, but for Sunrun I can't say anything specific yet.
The IRA also has lots of incentives and programmes for whole home electrification and you're seeing Sunrun – the partnership with Ford is the first foray into this – but you're seeing us become an electrification company, as well as a solar and battery company.
For so long, we've been seen as competitors of utilities, but really now, as an electrification company, we are agents of load growth. So, if we install a bi-directional charger, for a long-range Ford F150, on an average home, their load over the year, their consumption might go up by 50%, or it might double, depending on how much electrification they already have in the home.
For the average house in the US, we can't put enough solar on the roof to fully offset all of that new demand, which means we feed the home with solar to the greatest extent possible and then the customer is still buying tonnes of electricity from the utility.
We want to partner with utilities, we want their eyes to be open to this opportunity, where even after we put solar everywhere, there's still plenty of kilowatt-hours to go around. It's good for the climate, obviously, because you're taking all of those dollars that would have gone to fossil fuels, putting them onto electricity, and then we do our best to clean up the supply.
Our game plan for combating climate change does not need to be more complicated than that. Electrify everything and run it on clean energy.
Energy-Storage.news' publisher Solar Media will host the 5th Energy Storage Summit USA, 28-29 March 2023 in Austin, Texas. Featuring a packed programme of panels, presentations and fireside chats from industry leaders focusing on accelerating the market for energy storage across the country. For more information, go to the website.