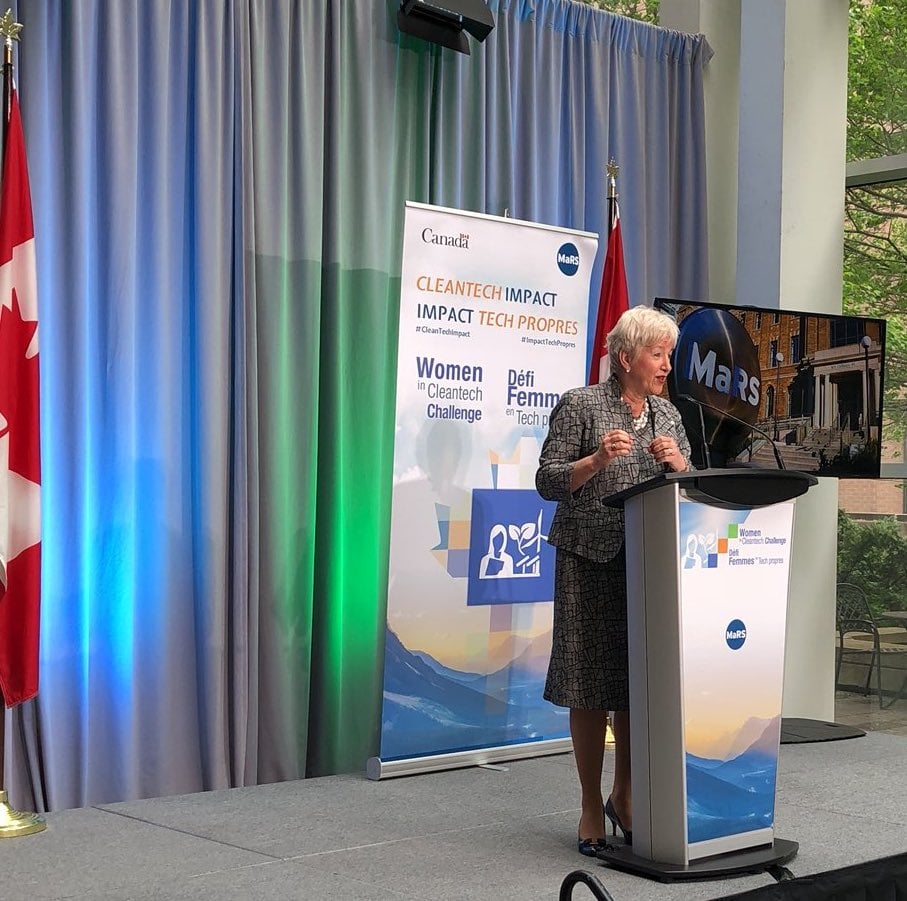 Energy-Storage.news speaks with Jason Rioux, chief development officer at NRStor, a company at the forefront of Canada's storage sector for over a decade.
As our readers and friends based in Canada might be tired of hearing by now, when we think about energy storage in North America, the focus is most often on the US.
This article requires
Premium Subscription
Basic (FREE) Subscription
Enjoy 12 months of exclusive analysis
Regular insight and analysis of the industry's biggest developments

In-depth interviews with the industry's leading figures

Annual digital subscription to the PV Tech Power journal

Discounts on Solar Media's portfolio of events, in-person and virtual
Or continue reading this article for free
Not surprisingly so, given the rapid rise of energy storage south of the border has put the US into a leading position among global markets.
California recently surpassed 5GW of battery energy storage system (BESS) resources on the CAISO grid, the country as a whole deployed about 4GW/12GWh in 2022 according to Wood Mackenzie Power & Renewables, and Joe Biden's Inflation Reduction Act is already driving immense growth in investments and business activity.
Yet there is quite a lot to be seen in Canada too: a recent Guest Blog from trade association Energy Storage Canada's executive director Justin Rangooni spelled out many of the key developments, including Ontario's record-breaking procurement of storage resources, to the Canadian government's own (forthcoming) tax credit incentive schemes for clean energy.
We also looked at Canada, through the prism of its two leading provinces for energy storage adoption, Ontario and Alberta. In our article 'Canada's energy storage leaders have valuable lessons to teach' (PV Tech Power journal, Vol.35), we spoke with experts and industry stakeholders including today's interviewee, Jason Rioux of Ontario-based developer NRStor.
Jason reveals some of the many things he and NRStor have learned through a decade of energy storage projects, from different technologies to different business models, from working with industry partners to working with government and regulators. Publication of this interview feels timely given the Ontario government's new Powering Ontario's Growth report, which puts energy storage, alongside renewables and nuclear, at the heart of meeting the province's rapidly growing demand for electricity.
You can also read Jason Rioux's views on trading energy from personal experience, and why batteries and other energy storage technologies are the far better investment long-term than natural gas, in another recent news story, here.
Could you start off with a brief introduction to NRStor and some of its activities, for the benefit of our international readers?
I'm the chief development officer with NRStor, one of the energy storage development pioneers in Canada. The company has been around for about 10 years, and has been involved in a lot of the early market advocacy, market education work that happened in the earlier part of the last decade, where energy storage wasn't considered a serious contender for infrastructure and meeting the energy system needs that we well understand today.
NRStor has been developing, owning and operating energy storage projects of various technology types, of various scales, and application types.
Our project development and asset deployment track record ranges from residential scale Tesla Powerwall-type products, all the way up to megawatt-scale projects facing the grid, providing services to system operators, and utilities alike. Our largest project to date is the 250MW/1,000MWh Oneida energy storage project.
So, the company is very much focused on solving the needs of customers, be it system operators or large energy users, or residential customers. Using energy storage to solve problems that haven't been able to be solved cost-effectively, or technically in any other way to date.
It feels like a lot of the global market is settled, at least for the time being, on lithium-ion batteries as the technology of choice. But as you mentioned different technology types, it's interesting to note NRStor's involvement in the world-first advanced-compressed air energy storage (A-CAES) demonstration project with technology provider Hydstor. NRStor has also done some work with flywheels. Any interesting learnings from that diversity of portfolio, and is NRStor likely to do other non-lithium projects?
As the energy storage industry started to take off, Ontario happened to have early mover adoption activities in the last decade, trying out various technology types.
I think it [provided] to the Ontario system operator, the IESO, in doing some early procurements for mostly single digit megawatt-scale storage technology types the chance for the IESO to get experienced with various technologies and for technology suppliers to get their feet wet in their first projects and developers to get some experience.
The flywheel energy storage project we built was using another Canadian clean tech company called Temporal Power. They were a Canadian technology inventor company, we were their first customer, deploying a first commercial-scale flywheel storage project that provides frequency regulation to the grid. That project was our first project and it's still running today. It's continued to provide excellent service to the Ontario market, it has provided a myriad of services actually, and we keep adjusting how the facility operates to provide new types of services to the market.
The things we've tried out on that facility are: we provided fast frequency regulation. The ISO [decision] tested out unlocking the full potential of fast-responding storage projects. We've provided synthetic inertia services testing to the ISO, we've done renewable pairing and renewable smoothing services demonstrations as well, paired with solar and paired with wind and other novel kind of services. It's been quite the little testbed of a project for us and Ontario.
Another interesting project was the first compressed air energy storage project that was fuel-free in the world on a commercial scale. It's on a legit, real-world repurposed salt cavern at one of the largest salt mines in Canada. This was Hydrostor's first commercial project, it provided a lot of learnings. Doing anything for the first time is hard work. We had to change the law, for example, in Ontario. It was illegal to put air underground, at the time of the development of that project, whereas it's always been that you're allowed to put toxic chemicals in the ground for the oil and gas industry, but no one ever thought somebody would want to put air. So it was never written into the regulations.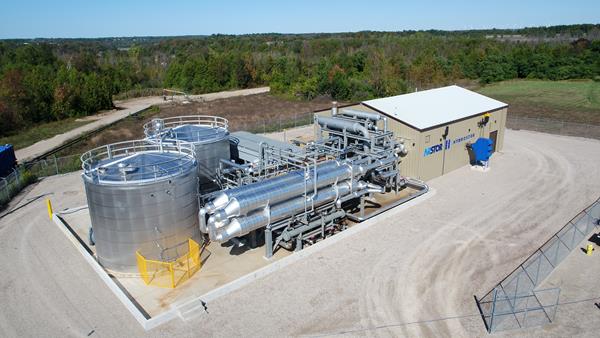 When these first projects get through all of the heavy lifting, it sets the stage for compressed air energy storage projects of the future to be able to move ahead without similar roadblocks, so to speak.
I think it's relatively expected and commonplace that lithium-ion batteries today are the most commercially viable, bankable technology class that can reach the gigawatt-hour scale projects in the near term with speed, and with sufficient capacity and duration that meet some of the needs of grids transitioning across Canada and around the world, certainly.
A lot of our projects are using that technology type, but we continue to work on other projects across Canada that are applying other types of technologies and in industrial processes. We don't try to solve every problem we find with a lithium-ion battery.
NRSTor continues to be focused on Canada, and Ontario in particular. Regular readers may remember that the company spun out NRSTor C&I and sold it to Blackstone, since when the former subsidiary has been rebranded Aypa Power and takes on a lot of projects in the US. What's the strategy behind continuing to focus on Ontario, and has NRStor considered international development activities?
We've been enticed and teased by international opportunities over the last decade, that's for sure. We've just had so much to work on in Canada. It's our home base, we have excellent market intelligence, we've got excellent relationships that have been developed over more than the last decade.
We understand the market, we've grown to understand many different technology types, we've grown to understand many different contracting methods. Eventually we'll take our experiences with our technology scale-up, real projects deployed, maybe a bigger balance sheet as a company, and then move to international markets. So it's on the roadmap, but to be honest, we're very busy at home here in Canada.
For Energy-Storage.news, the bulk of our coverage of Canada a few years ago was focused on the Global Adjustment Charge (GAC) market in Ontario. Heavy industrial users of electricity get levied hefty demand charges under GAC for using power from the grid at peak times, which BESS technology has been used to mitigate. It's fairly clear that the market is kind of migrating on from that, but is that something NRStor is still involved in, and have those types of projects helped create a baseline knowledge and market experience for the storage industry in Canada?
The Global Adjustment market in Ontario is a unique one. It's effectively a high risk, high reward capacity payment that is incenting loads to manoeuvre, and incenting storage. There's enough money in that game to make investments in storage assets behind-the-meter so that industrial customers incur savings and subsidise storage projects to be financially viable.
There's no long-term contracts. They're complicated projects to finance, the reform around the regulatory world around these tariff classes for customers is always subject to change, and so that takes a certain type of investor to want to earn a healthy return, to take on those kinds of risks.
NRStor (C&I) as we spun that out, we haven't focused on Global Adjustment abatement projects for industrial since that transaction occurred. We've been focused on utility-facing projects, smaller behind-the-meter fleets of distributed batteries. [On the other hand] while we've stayed away from GAC abatement projects, we have been evolving and developing more progressive prosumer business models with large energy users that serve the needs of the grid in the way the grid operators want to have visibility and control, whilst providing onsite benefits to these large energy users. So there's a new world evolving around all of this.
We heard from Patrick Bateman, a consultant working with Energy Storage Canada, that perhaps as close to 95% of new energy storage capacity additions in Canada in the years up to 2030 will be in Ontario or Alberta. At the same time, there are other provinces making significant steps forward, such as Nova Scotia. Energy Storage Canada has modelled a need for between 8GW and 12GW of storage across the country by the end of this decade to enable it to meet interim goals on the path to net zero emissions.
Do you think the fundamental benefits of energy storage have been recognised in Canada, by stakeholders that include national and local authorities?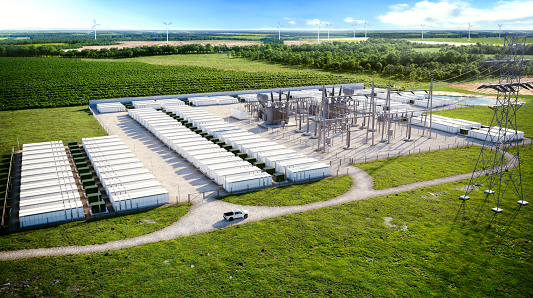 I do believe that Canada needs about 10,000 megawatts of storage deployed in the next decade and we'd like to get a piece of that action. We know where these projects need to happen.
We've been working on it already for the past decade sorting that out, where we're often in, developing projects, before some of the decision makers and utilities understand how much they need it. We're in the fog, so to speak, in some markets and some dialogues, while the fog is clearing in other markets and other dialogues.
You've got a varied set of stories across the country, because each province has its own [characteristics]. Either, they all manage their own electricity grids, and they've got different configurations of markets, or no markets and regulated, provincially-owned or private sector owned regulated entities. We've got a mixed bag across this country.
For example, right before the pandemic, we were successful in getting the law changed in Nunavut (Canada's most northern territory) because it was illegal for third parties to provide clean electricity.
Now the utility is allowed to provide clean electricity and storage to reduce diesel burn in the hundreds of communities we've got in northern Canada running on diesel today. There's varied stories and varied levels of advancement, and you need to be patient. We've been very patient to move the needle in the right direction, reduce barriers, and create the opportunities for the entire sector and hoping that we get some good projects for NRStor and our business partners and First Nation partners along the way.