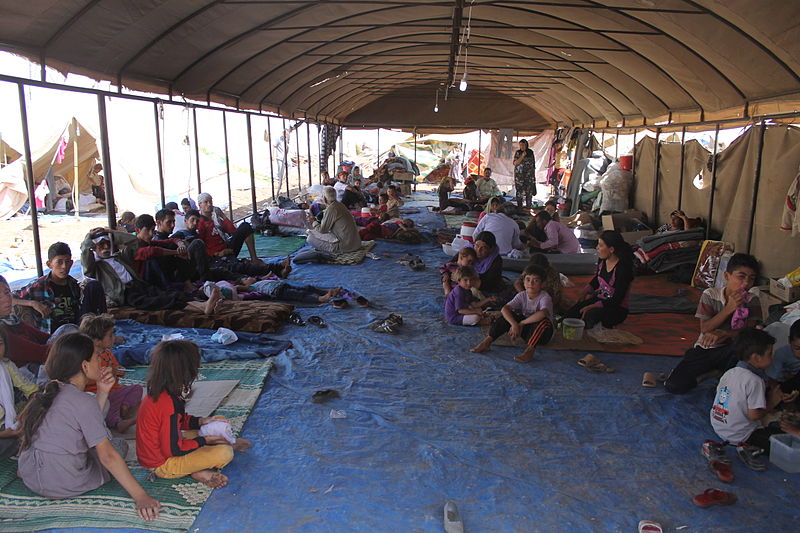 Autarsys GmbH is planning to develop an energy storage system and PV project in Mam Rashan, a refugee camp in the Dohuk district of northern Iraq near the Syrian and Turkish borders.
Autarsys' energy storage system will be integrated with a 300kW PV project that will secure a more stable supply of power. The system's energy management software will give camp administrators the ability to prioritise and schedule the delivery of power based on residents' most critical needs.
While refugee camps are traditionally powered by diesel generators, diesel is more expensive than renewable energy and is dangerous to transport in a volatile region. The first phase of the project will have the capacity to power one portion of the camp at a time during the day.
Autarsys expects that the renewable energy system will be operable by spring 2018. Additional funding in the future may enable expansion of the system. The German company has developed and delivered a number of off-grid microgrid or 'edge of grid' projects pairing solar, energy storage and other resources including two in the Philippines, one at a resort, the other for a remote village, one for a remote village in Cameroon and another in Australia with Conergy Australia combining 13MWp of PV with 1.4MW / 5.3MWh of energy storage which is currently underway in Lakeland, Queensland.
Erich Bosh, co-founder of Autarsys, said: "Our tailored energy management system will have a unique scheduling feature that prioritizes the delivery of power throughout the camp. For example, once the system delivers sufficient energy to the camp's clinic and school, the residents' other electricity-related needs can be addressed. We're also developing the ESS to ensure that the solar field can provide energy even if the local grid fails."