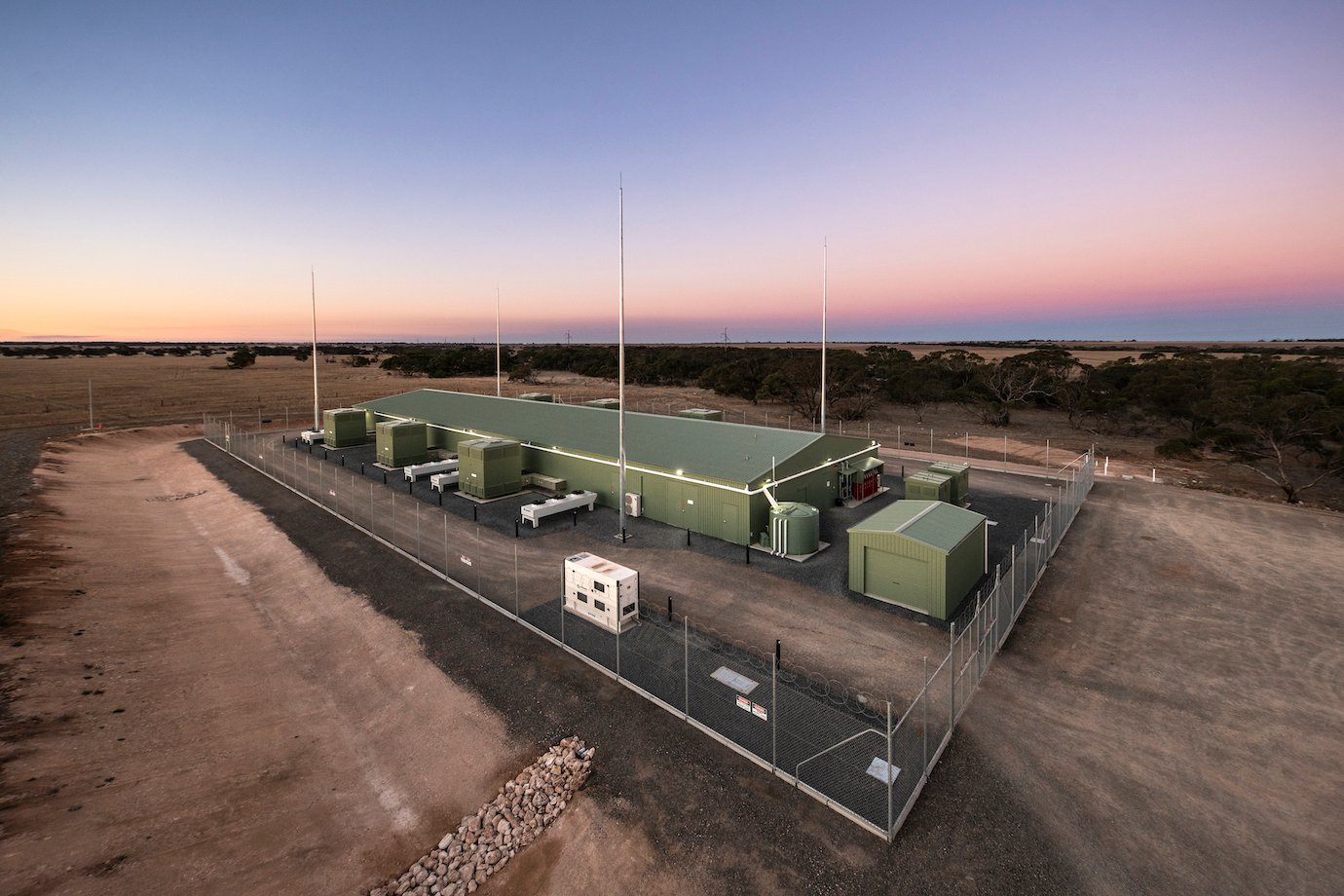 Recognising the importance of energy storage for decarbonising and securing Australia's energy system in the coming years, the Australian Energy Market Commission (AEMC) has published two new sets of market rules.
The new rules could drive forward wider participation of energy storage systems in revenue-generating opportunities and provide regulatory clarity for investors and other stakeholders. Published on 15 July, the first of the two is a draft rule that removes barriers to the integration of energy storage into Australia's National Electricity Market (NEM). The second introduces two new ancillary services market products for grid frequency control.
This article requires
Premium Subscription
Basic (FREE) Subscription
Enjoy 12 months of exclusive analysis
Regular insight and analysis of the industry's biggest developments

In-depth interviews with the industry's leading figures

Annual digital subscription to the PV Tech Power journal

Discounts on Solar Media's portfolio of events, in-person and virtual
Or continue reading this article for free
Why it matters
Regulation and market design is always a step behind technology development. Last week, our sister site PV Tech reported that Daniel Westerman, the new CEO of the Australian Energy Market Operator (AEMO), which operates the NEM, said that Australia's grids should be ready to handle 100% renewables by 2025.
Australia runs on about 27% renewable energy, but this figures rises to 52% at times and Westerman said the penetration levels that wind and solar are at, already poses challenges for the stability of the system, which at times is "pushed to its limits". Utility-scale grid storage and aggregated home battery systems will be increasingly important, Westerman said.
However, while South Australia famously became home to the Tesla Hornsdale Power Reserve 'big battery' and there have been numerous announcements of large-scale battery projects by big generator-retailer (gentailer) entities like AGL and Origin Energy, financially closing projects in Australia has been a challenge for all but the biggest names.
There are several reasons for this, but chief among them is that the opportunities for battery storage in Australia are largely merchant. Through the NEM, the biggest revenue generator is the frequency control ancillary services (FCAS) market, but while this has been shown to be lucrative, it does not provide long-term investment certainty. Other opportunities, tied to energy trading and arbitrage are much smaller, although a change in the market settlement period from 30 minutes down to five minutes is being implemented in October this year, which will change the game in that respect too.
The AEMO has modelled that the NEM will need between 26GW and 50GW of large-scale renewable energy by 2040, and between 6GW and 19GW of new dispatchable resources including storage. The new rules announced last week by AEMC as well as the five-minute settlement rule are intended to enable that pathway, and allow market design to catch up with technology by letting batteries provide frequency control to the grid very quickly — something they are capable of doing more rapidly than thermal, fossil fuel plants.
Integrating energy storage into the NEM
The draft rule on energy storage market integration originated from a 2019 request made to the Commission by the AEMO. AEMC said that as well as removing barriers for storage to participate in the market, it also adds flexibility to the rules in anticipation that ongoing innovation in technology and market design can be accommodated.
It covers the various roles that can be played by grid-scale batteries, aggregated distributed battery systems and hybrid systems that pair different kinds of resources together — like batteries with renewable generation — beyond the point of connection to the grid.
One of the key reasons AEMO asked for the rule change is that increasingly, with the growth of renewable and distributed energy resources, it becomes more and more important that the NEM can be structured around the flow of energy and power to and from the grid, which energy storage can help facilitate, rather than energy simply flowing in one direction from the grid. Energy storage will be "central" to this bi-directional flow of energy, Anna Collyer, chair of the AEMC, said.
The new rules on NEM integration include:
– A new "flexible and technology-neutral" registration category, Integrated Resource Provider, has been introduced which covers a variety of market participants whose resources have bi-directional flows: including grid-scale, aggregated and hybrid systems.
– Clarification of the scheduling obligations for dispatch of energy into the market from different types of hybrid systems, which could include DC-coupled solar-plus-storage. Some resources will be given the flexibility to choose whether their dispatch is scheduled, or semi-scheduled.
– Allowing hybrid systems to manage their own energy when it remains behind the connection point to the grid, letting resource operators decide how to aggregate and store energy before it plays into the NEM.
– Creating another new registration category aimed at small-scale aggregators of resources, like virtual power plant operators.
– Applying performance standards to grid-scale energy storage and hybrid systems that include storage, in line with existing standards.
– Changing the market framework to recover non-energy costs based on how much energy a participant consumes or injects from and to the grid.
AEMO said it believed the new rules would create a more level playing field for energy storage resources, increase the revenue streams grid-scale energy storage can access, which would enable greater investment and enable aggregated small-scale systems to fully participate in the NEM, which covers all of Australia's state's except Western Australia.
"The changes we're announcing today recognise that energy is no longer a one-way transaction. The energy market is moving to a future that will be increasingly reliant on storage to firm up the expanding volume of renewable energy as well as address the growing need for critical system security services as the ageing fleet of thermal generators retire," AEMC's Anna Collyer said.
"Within two decades, installed storage is expected to increase by 800% [to as much as 16GW] − it will be central to energy flowing two ways."
A consultation on the draft rules for integrating storage is now open until mid-September. Commenting on the rules, the Clean Energy Council (CEC), a national trade association for Australia's clean energy industry, welcomed them, but said the model is a "relatively complex" and could retain some problematic elements.
On the one hand it gives storage asset operators the flexibility to bid into different NEM opportunities, but also retains the requirement for battery storage to pay network charges. CEC CEO Kane Thornton said that this 'double-charging': levying fees on battery assets to pay both for supplying energy as well as for taking energy from the grid "fails to recognise the significant benefits that batteries can provide, as both load and generation, which can help support the stability and security of the system".
The AEMC rule "seems to be a step forward," CEC said, but there are still some "deeper questions" that remain unanswered, with the trade body forming a joint initiative to work through the issues with the AEMO.
Information and the full rule documents on integrating storage into the NEM are available from the AEMC website here.
Fast frequency response: 'A really important opportunity for batteries'
While markets for correcting system frequency are already participated in by energy storage assets in Australia, the AEMC will launch a fast frequency response market by October 2023, according to its Final Determination issued last week.
Currently the fastest response time to a grid signal to inject or withdraw power from the system to maintain the frequency of the grid required by market rules is six seconds. The new fast frequency response service, likely to be one of a number of new grid services opportunities to be rolled out, calls for response within one or two seconds.
Battery storage is well-placed to provide this, while solar, wind and demand response assets may also be able to. AEMC chair Ann Collyer described these new "ultra-fast" technology options as being similar to "an insurance policy for keeping the energy system in balance and avoiding blackouts".
The AEMC issued the draft rule in April, which the new determination is based on. In an interview with Energy-Storage.news when that draft rule emerged, CEC director for energy transition Lillian Patterson said that the fast frequency response opportunity is a "really important one for batteries," enabling them to be rewarded for what they do best: providing a response quickly and accurately.
"We should be implementing this type of market as quickly as possible to provide the incentive for new technologies, such as batteries, to come in before it's actually critical that it's needed," Patterson said.
Information and the full rule and determination documents on fast frequency response are available from the AEMC website here.