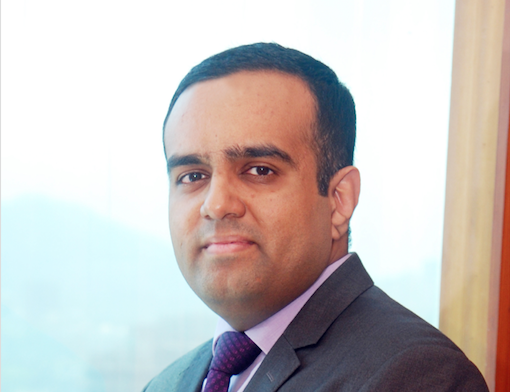 Close on heels of its recent announcement on forming a new global unit focused on the hybrid and energy storage market, Indian engineering and construction multinational Sterling and Wilson, a major solar EPC, has won a captive solar-diesel-storage microgrid project in Africa, comprising of what is believed to be the single largest battery in the region to date. The project, won against stiff European EPC competition, includes around 30MWh of batteries spread across three sites with a single battery installation of 17MWh. The sites, located at an educational institution in Western Africa, are scheduled to start operations early next year.
Energy-Storage.News caught up with Vish Iyer, global head of business development, strategy and marketing for the Hybrid and Energy Storage division at Sterling and Wilson, to find out more:
What application or function does this microgrid installation cater to? Is it grid-connected?
Vish Iyer: The key challenge to be mitigated was access to reliable power to aid efficient operations, enable learning and provide savings to the school budgets and keeping that in mind, this project was conceptualised to enable the educational institutions to get off the grid. The microgrid integration feature of this project, in conjunction with solar and batteries besides the diesel generators, would also provide uniquely designed and much needed one-day power autonomy to the institutions across all three sites. To answer your second question, yes this project aims to take the facilities completely off-grid, given the unreliable local power network.
Will this project inform Sterling and Wilson's further strategy in this space and in Africa, in general?
We view this entire hybrid microgrid, besides the significant battery energy storage component of the project, as a significant pointer towards not just our future strategy but towards that of the emerging new energy sector globally. As costs of renewables drop significantly, intuitively it will get easier to ramp down fossil fuel installs and in parallel hybridization using integration of renewables, battery energy storage and existing fossil fuel assets, would be the next step of the new energy evolution across most regions on earth.
What makes Africa an attractive location for Sterling and Wilson? How does this compare to your capabilities in other global geographies to pull off something similar?
Sterling and Wilson brings over 4 decades of experience in Middle-East and Africa as a company and we believe this strong local presence provides us rich insights into opportunities that might otherwise be extremely difficult to track in regions such as Africa. Our footprint as a company already covers most of the 54 nations in Africa with strong references in the engineering and construction space.
In other geographies such as US, Australia and parts of EU and UK, our strength of balance sheet plus our market approach and divisional focuses enable us to more than just match up to our capabilities in Africa. For instance, in UK, we are working on receiving some standalone energy storage mandates besides trying to evolve the gas-storage and solar-storage hybrid concepts as well. In Australia and US, very similarly the focus will be on renewable integration or fossil asset hybridization. India might not evolve very differently for us from the rest, given the laser focus on balancing services and renewable integration being achieved through its national energy storage mission, which is under the works.
What are the challenges for providing solutions in the hybrid and energy storage space as you see them? Which of those are current for this project in Africa?
The concept of fusing renewables and batteries with new or existing fossil fuel assets having emerged recently, has a set of unique challenges that might possibly be mitigated as the sector matures. For instance, providing wraps on projects with multiple generation sources and microgrid interaction is always a challenge. Besides known and manageable challenges on battery energy storage, designing and engineering a solution for such hybrid scenarios is a critical challenge to be mitigated since each case is unique and customized unlike traditional power plants with single source. I would think all of these in some form or the other are applicable to this project in Africa as well.
Finally, to your above point, can you elaborate what other strategies, if any, have you planned to help mitigate some of these challenges?
First, to address the challenge on evolving landscape around wrap guarantees for the micro-grid integration, we have in works a few pilot hybrid and energy storage projects in India. These pilots would also serve as our own micro-grid integration lab for continual value engineering and for testing new products as the sector develops. Second, our strengths derived from engineering and design synergies internally with our solar, gas and diesel teams guide our hybrid and energy storage business team to develop and own an informed risk mitigation strategy especially focused around engineering and performance commitments.