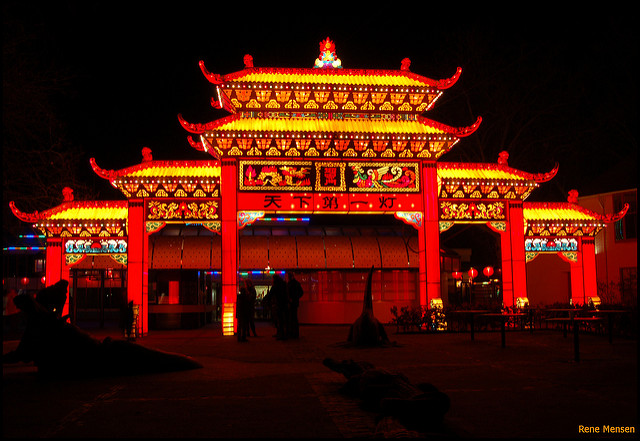 After another record-breaking year, in which the US surpassed 1GWh of deployed energy storage and China began its programme of building flow batteries several hundred megawatts in size each, we canvassed opinion on what 2018's biggest challenges and successes were. In doing so we also look ahead to what this year, 2019, will hold, from the strategies our industry will utilise to meet those big challenges and what the expected direction of travel will be in some of the world's leading markets.
In this first part, we look at the challenges faced by the industry in 2018 and we'll move on to those other aspects of energy storage in 2018-2019 and beyond in the coming instalments.
This article requires
Premium Subscription
Basic (FREE) Subscription
Enjoy 12 months of exclusive analysis
Regular insight and analysis of the industry's biggest developments

In-depth interviews with the industry's leading figures

Annual digital subscription to the PV Tech Power journal

Discounts on Solar Media's portfolio of events, in-person and virtual
Or continue reading this article for free
Lithium-ion cell supply
Physically getting hold of batteries for use in energy storage systems was a constraining factor in 2018 for many. Respondents Roger Lin, VP of marketing at the Energy Solutions division of NEC Corporation, said electricity policy in South Korea has "spurred an avalanche of local demand there, making it difficult to secure supply for other parts of the world," and the only unaffected companies were those with long-term supply agreements in place. Karim Wazni, managing director of Aggreko (which bought up storage system integrator Younicos earlier this year) agreed that "the sourcing of lithium-ion cells" in particular was a supply chain challenge in 2018.
Policy uncertainty
Déjà vu for anyone making the sideways move into energy storage from the solar PV industry: politicians aren't ever sure how to treat new technologies and environmentally-friendly energy sources are among the least understood.
Almost every one of our recipients said that while energy storage markets have grown significantly around the world, policy uncertainty remains one of the biggest challenges. Aggreko's Karim Wazni said that rule changes have increased market risk and uncertainty – "particularly in the UK and in Germany". NEC's Roger Lin said that in the UK, changes to Capacity Market conditions and changes to grid services contracts and peak demand pricing mechanisms – still a work in progress – created "shifting market conditions" and uncertainty.
Storage and solar-plus-storage technology provider Fluence's VP of market applications, Kiran Kumaraswamy, agreed that the recent suspension of payments from the UK Capacity Market had taken "one revenue mechanism out of play for storage there in the near term."
"That said, the suspension will have a similar effect on other capacity sources – notably gas and diesel – creating the need for additional flexibility for resources like energy storage," Kumaraswamy said.
Fluence was created as a joint venture between Siemens and AES Corporation and is just coming to the end of its first official year in business. Kiran Kumaraswamy agreed with the broader point that policy uncertainty is never an ideal condition for market growth and said part of the challenge for a new market scaling up rapidly such as energy storage is dealing with the resultant "growing pains".
For example, the much-touted FERC Order 841, requiring US transmission network operators (RTOs and ISOs) to open up wholesale markets for participation by energy storage resources is still being worked through, Kumaraswamy said.
Alex Eller, a senior research analyst with Navigant Research, agreed that policy uncertainty was, and remains, the biggest challenge facing energy storage. Eller alluded to policy changes that are expected in the US, UK and China around ancillary services and their market design, with many currently undergoing reconfiguration.
"Pending rule changes to markets for capacity and ancillary services at the utility-scale level leave developers waiting for clarity before pushing projects forward," Eller said, adding that the impact of FERC Order 841, "will be great but until there's clarity on how to capitalize on the opportunities and grid services in each market, it's a risk to design and built new projects."
Fire safety
Still a big topic in terms of the bankability and widespread acceptance of the technology set, Alex Eller of Navigant Research told Energy-Storage.news that "2018 saw several fires at large scale li-ion battery plants that highlight the remaining challenges with safely operating these projects". New York, for example, has very high fire safety regulation standards, and Eller said some behind-the-meter storage opportunities have been held back in the US state for that reason.
"Industry needs to enhance safety features and prove to regulators that battery ESS projects can be safely located in urban/populated areas," Eller said.
Another respondent, NEC's Roger Lin, said that indeed, fire safety "continues to grow as a challenge," for the further adoption of energy storage in cities.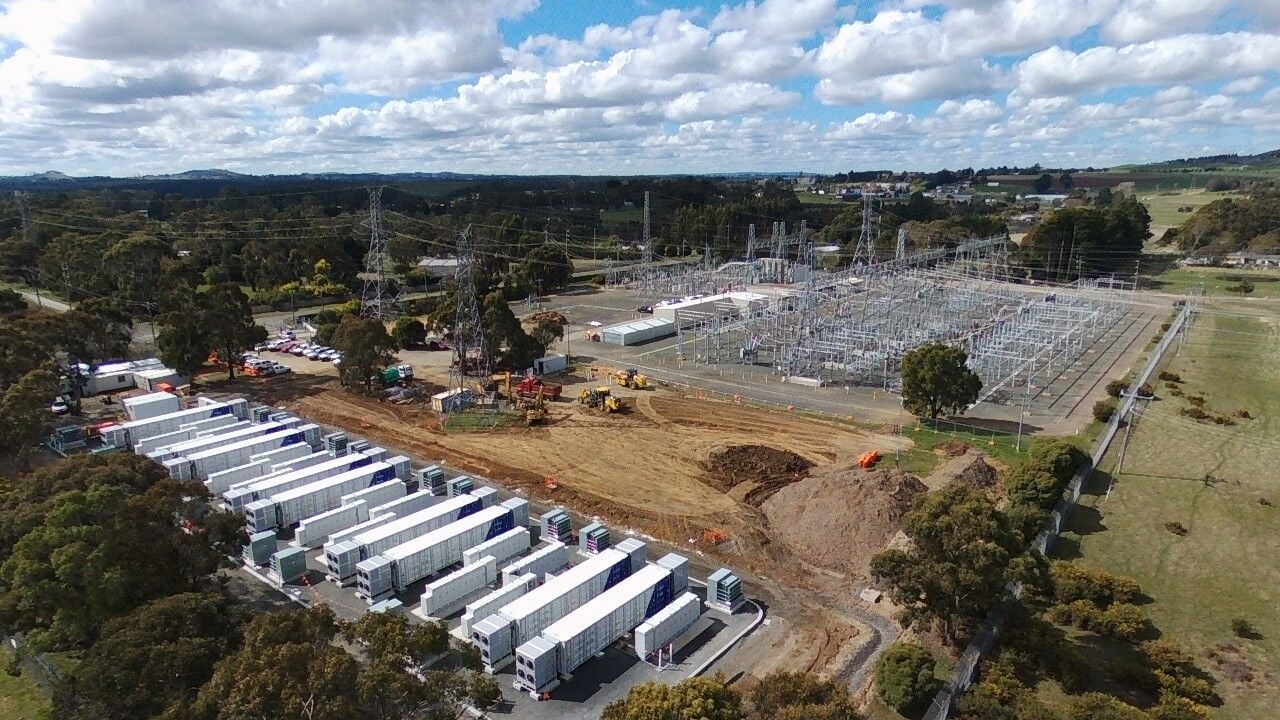 Recycling, 2nd life batteries and end-of-life care
While batteries are increasingly thought of as a key enabler for cleaner energy networks, reducing the need for burning fossil fuels, less thought has been given to what will happen to systems being deployed today as they reach the end of their lives.
However, Navigant Research's Alex Eller says that 2nd life batteries – the repurposing of battery cells already used or originally intended for use in electric vehicles (EVs) in particular – are an interesting prospect gathering interest around the world.
Eller said that while it is "very encouraging to see a big increase in the number of projects re-using EV batteries for stationary projects in 2018," the industry still needs "to see the continued development of these 2nd life markets to maximize the utilization of batteries and reduce the industry's overall environmental impact due to battery manufacturing".
As for the overall recycling picture, Eller says this segment of the industry is still in its infancy and needs time and more attention paid to it. Disposal or recycling can add "significant costs" to energy storage projects, and the sustainability of the industry and environmental impact and battery cost reduction are also heavily dependent on this, in the long run. That said, similar concerns were raised in the solar PV industry over the past few years and those concerns have been addressed by the likes of PV Cycle and other recycling and end-of-life care initiatives.
Business cases and business models
It's a pressing concern for every industry, so perhaps we shouldn't consider energy storage to be exception in this regard, but the ways in which battery project owners will recoup costs and make a return on investment are also still at a relatively early stage of being figured out.
Javier Cavada, CEO of Highview Power, a company which produces liquid air energy storage (LAES) systems based on a proprietary technology, says that while accelerated uptake of renewables is creating increasing demand for energy storage, "the challenge comes from figuring out how monetise storage successfully – making these systems attractive enough from a cost or ROI (return on investment) standpoint to encourage the level of deployments needed to meet demand."
Cavada would perhaps argue that new, low cost technologies that can provide long durations of storage such as LAES might be key to this. On the other hand, Roger Lin at NEC, which works primarily with lithium but is not limited exclusively to working with it, believes cost reductions in batteries and other components will be key to improving revenues.
Roberto Castiglioni of Argonaut Power, a developer with a financier's background also says that in the behind-the-meter commercial segment his company his targeting, the lack of long-term contracts for services provided – as would be the case with some ancillary services contracts for front-of-meter systems – is providing an element of risk that the industry needs to get comfortable with. The UK market, Castiglioni says, "…has been facing some major challenges like attracting capital while managing regulation changes".
"Lack of visibility over cash flow in the short and medium term is slowing down deployment of storage asset, reducing competitiveness of UK business subject to high energy cost and brownouts becoming more frequent."
Cash flow may become more visible from the customer's side of the equation in future, as it becomes easier to assess or predict business and household energy use for behind-the-meter systems, Navigant Research's Alex Eller says. Currently there is a general lack of energy data available for modelling such systems.
"C&I (commercial and industrial) buildings and homeowners can't evaluate potential savings from storage without detailed data on their usage hourly," Eller said.
Eller added a note recapping that policy uncertainty experienced in many markets extends to the future direction of travel of electricity market design. Time-of-use rates are expected to be introduced in many markets, which would be a boon for energy storage systems that can reduce the amount of energy drawn from the grid at times of peak demand, but are still not in place yet. Similarly, feed-in tariff (FiT) and net metering policies are being phased out in many territories including the UK and it is not yet know exactly how these will impact the business case for storage, particularly behind-the-meter.