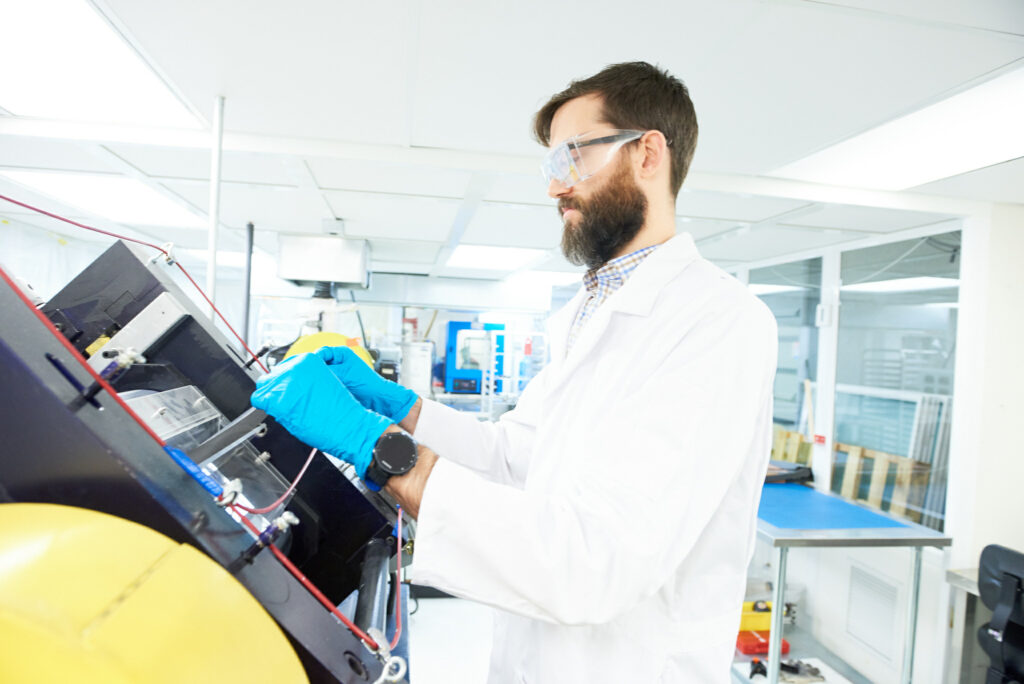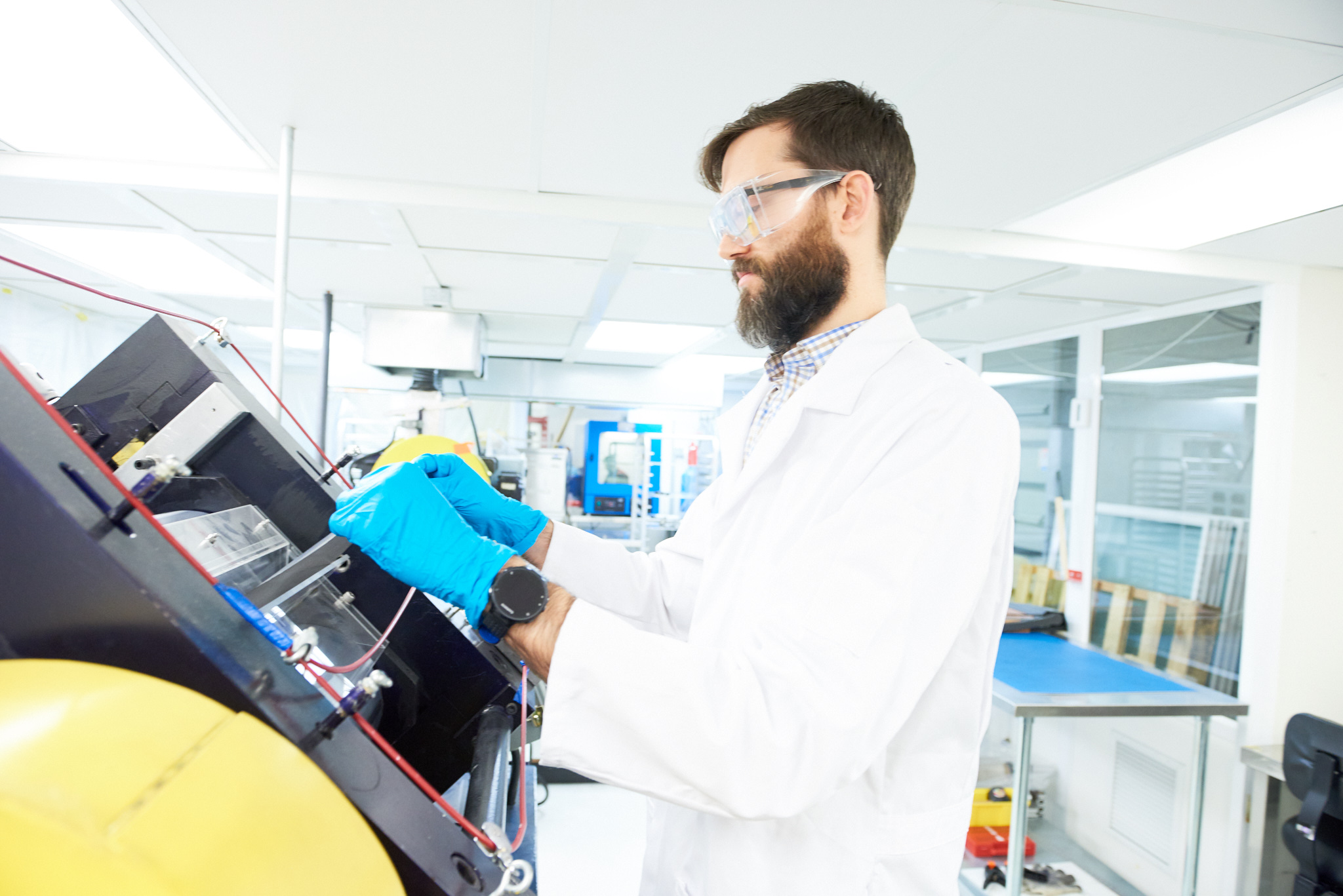 Zinc: versatile, abundant and very promising for energy storage across a range of applications and technologies. From data centres to long-duration storage for the grid, this metal looks increasingly likely to play a part in the future of the energy transition, writes Dr Josef Daniel-Ivad from the the Zinc Battery Initiative.
Did you know that Allesandro Volta relied on zinc to build the world's first battery two centuries ago?
This article requires
Premium Subscription
Basic (FREE) Subscription
Enjoy 12 months of exclusive analysis
Regular insight and analysis of the industry's biggest developments

In-depth interviews with the industry's leading figures

Annual digital subscription to the PV Tech Power journal

Discounts on Solar Media's portfolio of events, in-person and virtual
Or continue reading this article for free
Or that the first secondary zinc-bromine battery was patented in 1885? Or that the father of electricity Thomas Edison patented a nickel-zinc battery in 1901?
Despite this promising start, when zinc batteries faced the challenge of short lifespans, competing technologies, such as lithium-ion and lead acid, became the stationary storage darlings of the 1990's.
Now with 30 years of innovations under their proverbial battery belts, zinc battery developers are innovating their way around the challenges and are poised to compete effectively with their less safe and sustainable competitors.
The key challenges to the zinc batteries of yore with alkaline electrolytes were zincate solubility, shape change, gassing, dry-out, capacity loss and dendrite formation, which resulted typically in associated capacity fade and a limited cycle life.
The new breed of zinc rechargeable batteries has overcome these old problems with innovative solutions. The issue of shape change, capacity loss and dendritic growth has been resolved by applying engineered negative electrodes containing nucleation and migration stabilisation additives that work symbiotically with novel electrolytes to stabilise the zincate ion.
The dry-out problem has been overcome by integrating gassing suppressant additives into the negative electrode and incorporating recombinant devices into the battery that facilitate the recombination of oxygen and hydrogen formed from the decomposition of water.
Solving these key issues puts zinc batteries in a much better position to compete in the stationary storage market.
Some new zinc battery developers have moved away from alkaline electrolytes altogether and are applying a mild acidic to neutral electrolyte and harnessing the reversible 2-valent zinc ion reaction on stabilised zinc metal surfaces.
Another novel approach in development is the use of a 3D zinc micro-sponge electrode that overcomes the dendrite problem by providing a stable 3D electrode structure that does not change form and therefore avoids separator shorts.
Already, zinc batteries have found their storage sweet spot in providing data centre backup power. The massive amounts of data being generated and stored each day mean that battery technology needs to evolve to support this crucial sector.
Enter Nickel-Zinc Batteries!
Nickel Zinc batteries are safe, non-toxic, and non-flammable. With lithium-ion batteries, a single cell failure can disable a storage system, but Nickel Zinc batteries safely operate at a high range of temperatures. They also deliver higher power, operate in a wider temperature range, and require less maintenance.
These batteries are ready for commercial prime time; for example, nickel-zinc batteries have been been specified by sustainable data centre developer Wyoming Hyperscale White Box, which plans to commission its first development site in Aspen, Wyoming, later this year.
This data centre will be the first of its kind to utilise sustainable nickel-zinc battery-based uninterruptible power supplies (UPS) as its sole source of backup energy storage, complementing its commitment to minimising its environmental footprint.
Long-duration zinc for the grid
Zinc batteries also are finding their niche in large-scale, stationary storage applications, where development has entered the demonstration phase.
Zinc can provide power when the sun doesn't shine and when the wind doesn't blow. Competing lithium technologies are limited for short duration discharge due to high-cost issues, but zinc batteries offer the ability to release power back into the grid for a few hours, or even whole days at a time, as their intrinsic low-cost, non-flammable, safe and abundant materials do not have the same cost-constraints.
For example, zinc-air flow batteries can be designed to fit any size system and provide the lowest cost of storage for long-duration applications, even up to 100 hours, as the duration can be easily selected by the size of the zinc storage tank.
Zinc8 Energy recently announced that it will demonstrate its zinc-air flow batteries for a 15-hour long duration storage demonstration project in a New York apartment complex that has solar renewable power.
Another type of zinc-air battery that is configured in a non-flow setup by e-Zinc will be put to the duration test in a demonstration project for the commercial and industrial (C&I) market funded by the California Energy Commission (CEC). A 125-acre commercial greenhouse site in Camarillo that presently hosts a 1MW solar array will add 40kW with 24 to 48 hours of storage duration.
During normal times, it will capture solar generation to discharge during peak hours and to power irrigation at night. When blackouts loom, it can shift to backup power mode in long-duration mode. This installation is expected to go into service by end of 2022.
Within the next few years, when more and more demonstration project come online, zinc-air is expected to prove its ability to provide multi-day backup power and compete economically. As a truly green bonus, zinc-air offers a sustainable, eco-friendly alternative to the gas or diesel generators still commonly used for off-grid applications.
Building and home energy storage are two other areas where 'Think Zinc' has become a trend.
Zinc batteries offer a fire-safe and sustainable alternative as well provide power in the event of an outage – with capabilities ranging to multiple days of electricity supply. In particular, the same safe zinc-manganese dioxide chemistry found in AA household alkaline batteries that essentially everyone knows and uses, proves ideal for backup power of homes or other buildings for as long as two days when re-engineered for this purpose.
Another type of household battery most are familiar with, the zinc-carbon or heavy duty battery, was reimagined with new research to yield a technology that is mainly referred to as zinc-ion, which works much like lithium-ion batteries but uses all benign material and is water-based with no risk of fire.
These home storage technologies are well into the demonstration phase and could be available commercially soon.
Zinc-bromine batteries are another category of Zn-based technologies that fit very well in the 3-to-12-hour storage duration range.
They come in two varieties: flow and non-flow configurations. Since the energy is stored in a zinc bromide solution, and the battery electrodes are mere means to facilitate the electrochemical redox reactions, they have a very long-life expectancy and don't have cycle life limitations per se.
An example for a recent zinc-flow installation is the deployment of a 2MWh energy storage system by Redflow in California. The energy storage system is designed to store up to 2MWh of energy and reduce peak energy use at Anaergia's Rialto Bioenergy Facility as part of the facility's microgrid. 
Non-flow zinc-bromine battery developers have booked orders for their systems in excess of 700MWh for deployments starting this year.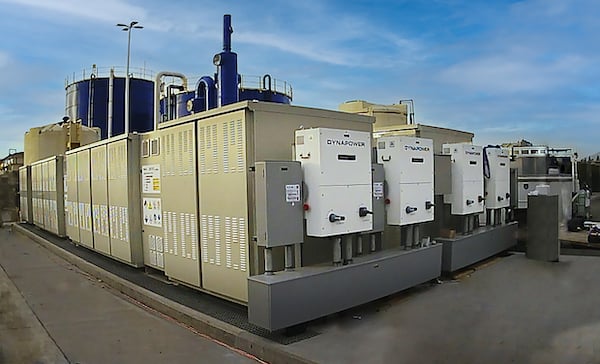 Abundant material to meet a global need
The biggest challenge facing all energy storage sources today is whether energy storage solutions available today can be scaled to the terawatt scale to meet growing demands. BloombergNEF's 2021 Global Energy Storage Outlook estimated that by 2030 one terawatt of new stationary storage capacity needs to be added, and that is 20 times more than what was available in 2020.
Fortunately, abundant zinc is ready to meet this challenge. Unlike lithium and other elements, zinc is found around the world and in large supply.
The supply chain for zinc can be completely westernised if required, as it is globally mined and refined in 50 countries, establishing a secure, conflict-free, and sustainable supply chain. Further, zinc is very versatile when it comes to recycling, and many options are available for reuse or repurpose.
Given zinc's abundance and zinc battery innovation, the zinc battery market is expected to grow rapidly.
According to the BloombergNEF New Energy Outlook report, the energy storage market is expected to grow exponentially to 1,028 GWh by 2030, and the zinc battery market will grow to 10% of that in 2030.
That's a huge potential market share, one zinc batteries are prepared for with their safety, sustainability, and competitive technologies.
The first battery invented is back and ready to claim its growing place in the energy storage chain. 
About the Author
Dr. Josef Daniel-Ivad is Manager of the Zinc Battery Initiative, the voice of the growing zinc battery industry. ZBI formed in 2020 to represent zinc batteries with their many unique chemistries and applications. Members of ZBI include some of the leading companies in the zinc battery sector, including ZincFive, Zinc8, Salient Energy, Urban Electric Power, e-Zinc, Redflow, Enzinc, Enerpoly, ZAF Energy Systems, AEsir Technologies, Inc., and Imprint Energy.