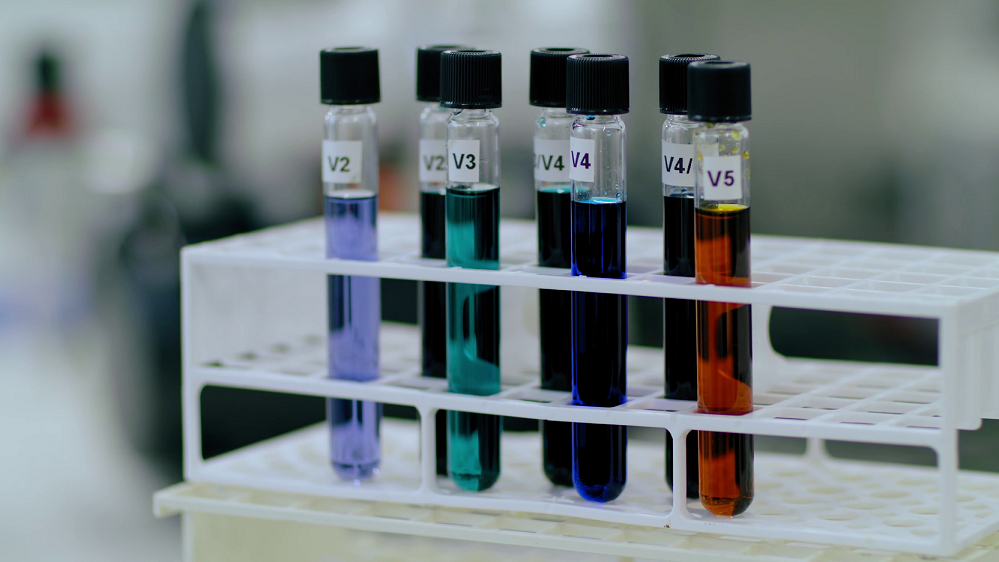 The signing of the Inflation Reduction Act by US president Joe Biden has been considered a major step forward for clean energy and flow batteries could be one of the technologies to benefit from it.
Biden's signature passed the act into law on 16 August. Many in the energy storage industry and wider clean energy space have welcomed the legislation and its US$369 billion commitment to mitigating the climate crisis and establishing better energy security through low-cost renewable energy.
This article requires
Premium Subscription
Basic (FREE) Subscription
Enjoy 12 months of exclusive analysis
Regular insight and analysis of the industry's biggest developments

In-depth interviews with the industry's leading figures

Annual digital subscription to the PV Tech Power journal

Discounts on Solar Media's portfolio of events, in-person and virtual
Or continue reading this article for free
With the introduction of an investment tax credit (ITC) incentive for standalone energy storage, the act will reduce the capital cost of equipment for such projects by roughly 30%. The Inflation Reduction Act (IRA) also incentivises domestic manufacturing of clean energy technologies.
While for many the immediate thought is of the likely boost to lithium-ion battery storage deployments, flow batteries could also see an upside, commentators have told Energy-Storage.news.
"The stars are aligning to give flow batteries their best chance right now," energy sector lawyer Morten Lund, a partner at US firm Stoel Rives, says.
"Flow batteries are just basically better for utility purposes [than lithium-ion]. The real issue has always been cost."
It's a "superior technology" in terms of performance, reliability and longevity, Lund says, while inferior round-trip efficiency to lithium – flow batteries are generally at about 75% versus 90%+ for lithium, as a ballpark figure – matters less if the capital cost goes down.
Flow batteries do not suffer degradation in the same way lithium batteries do. They have fast response times, but don't come with the same concerns over use for heavy cycling or deep discharge applications, in other words, the "operational limitations," of lithium.
US multinational technology company Honeywell has launched a flow battery developed using a proprietary electrolyte chemistry that it is preparing to unleash onto the market, enabling up to 12 hours of storage duration.
One of its devices is set to be tested out by utility holding company Duke Energy with a view to rolling the technology out at scale.
Long-duration energy storage technologies such as flow batteries will answer "upcoming energy storage needs beyond the current technologies available on the market," claims Honeywell's offering management director for flow batteries and green hydrogen, Maya Nair.
"Currently, the storage market relies on lithium-ion batteries, but we have created a new, non-flammable flow battery technology to help meet the demand for sustainable energy storage while resolving the safety, longevity and environmental concerns of utilities," Nair says.
"This type of innovation, which answers upcoming energy storage needs beyond the current technologies available on the market, combined with legislation like the IRA, will ultimately be required for the market to achieve its potential."
'Superior technology'
There are lots of alternatives to lithium-ion that are vying for attention and investment in addition to flow batteries. There are also various alternative sub-chemistry lithium batteries that don't use cobalt which might become increasingly popular, given cobalt's relative scarcity and sometimes problematic nature of sourcing the metal.
In the short term, all of those lithium-ion based batteries are however still subject to ongoing supply chain constraints within the lithium value chain, Lund notes.
Lund says he expects "everybody will benefit to some extent" from the IRA legislation, including zinc batteries and other types of energy storage.
But where flow batteries in particular fit in really well into the market is that they offer a way out of contractual deadlocks faced by developers negotiating long-term energy storage contracts with utilities.
"It's not just superior technology from an engineer perspective, it's superior from a lawyer perspective too," Lund says.
The complexity or difficulty of making contractual arrangements that separate risk from decision-making for privately-owned batteries is holding back US energy storage development. If a developer owns a battery asset, they will essentially hand over the keys to a utility for the utility to use as it sees fit, delivering a possible range of different grid services.
The owner of the battery then has no real visibility into how the usage profile of their customer will impact battery health or battery system lifetime. Lund likens this to giving the keys to a brand-new car to a drunk teenager. You still own the car but have to pay for any damage to it.
"We tried to draft these contracts that essentially monetise the cost of the utilities' behaviours with our battery. And we can't because we don't have sufficient information. We know it's bad to do a deep discharge, but not how to convert that into dollars," Lund says.
"With flow batteries, all of that goes away."
The lawyer has seen numerous battery storage transactions fail because developer and utility couldn't reach an agreement on the allocation of financial risk and operational risk. Meanwhile the lithium battery industry has been introducing extensive and more specific warranties to try to "shuffle around this unknown risk" of what their batteries will look like after 10 years of use for a range of as-yet unknown applications.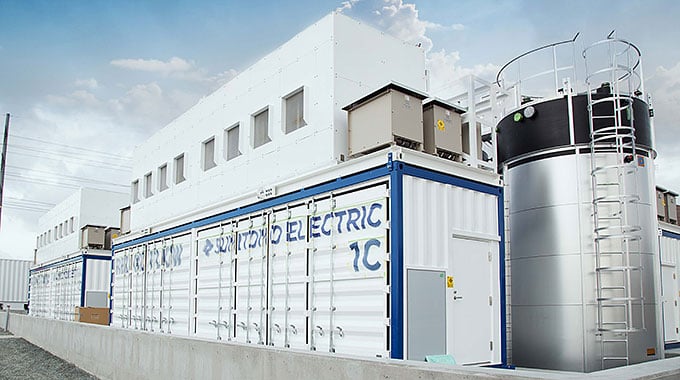 Meeting a long-term need for long-duration energy storage
Honeywell claims that its new non-flammable flow battery – which uses a non-vanadium electrolyte – can answer the "safety, longevity and environmental concerns of utilities," while helping meet demand for sustainable energy storage.
Another flow battery provider in the US, Stryten Energy, welcomed the IRA's passing with a statement that the tax credits, available for a 10-year runway, will help the company's customers "incorporate medium and long-duration energy storage such as vanadium redox flow batteries (VFRBs) into their operations more economically than before," according to CEO Tim Vargo.
"Leveraging domestic VFRB technology and other long-term energy storage solutions will enable reliable access to clean power and help the US achieve energy security as it transitions to a clean energy economy."
It's certainly known that a push for long-duration energy storage technologies is a stated aim of the US Department of Energy (DOE). US Secretary of Energy Jennifer Granholm just a week or two ago visited the Oregon factory of iron electrolyte flow battery provider ESS Inc.
While there, Granholm described the work ESS Inc is doing as "amazing" and said that achieving the goal of enabling long-duration energy storage at scale is one of the things that keeps her awake at night.
The occasion of that visit was to highlight the impact of a previous piece of legislation, the Bipartisan Infrastructure Law, which will unlock several billion dollars' funding for innovation and manufacturing in the US, with ESS Inc among those likely to benefit.
Another flow battery company, Invinity Energy Systems, said last week that the Bipartisan Infrastructure Law, in combination with the Inflation Reduction Act, create a "strongly supportive climate" for investment into energy tech like flow batteries.
Anglo-American company Invinity announced a new joint venture (JV) with vanadium product company US Vanadium the day before Biden signed the act. The pair have signed a Memorandum of Understanding (MOU) which covers a 50:50 owned JV.
US Vanadium will supply vanadium electrolyte processed from high-purity vanadium sourced in Arkansas, while Invinity will focus on creating VRFB systems that the JV will build and sell.
Morten Lund says we can't yet know exactly what the impact of the standalone ITC and other provisions from the IRA legislation will be in boosting flow battery prospects in the US. The lawyer says that although national and Federal-level policies are important and the incentives wholly welcomed, the ITC for solar PV really just "supercharged" a market already driven to deploy by Renewable Portfolio Standards (RPS) across various states.
Lund believes that in the same way, energy storage deployment in the US will be boosted by the standalone ITC but would see far more uplift if policies that mandate it are introduced in more than just the 10 states that currently have some form of storage policy target.
If higher demand for storage, continuing high lithium prices and recognition of the technological plus points converge in the right way, the stars really could align for flow batteries.