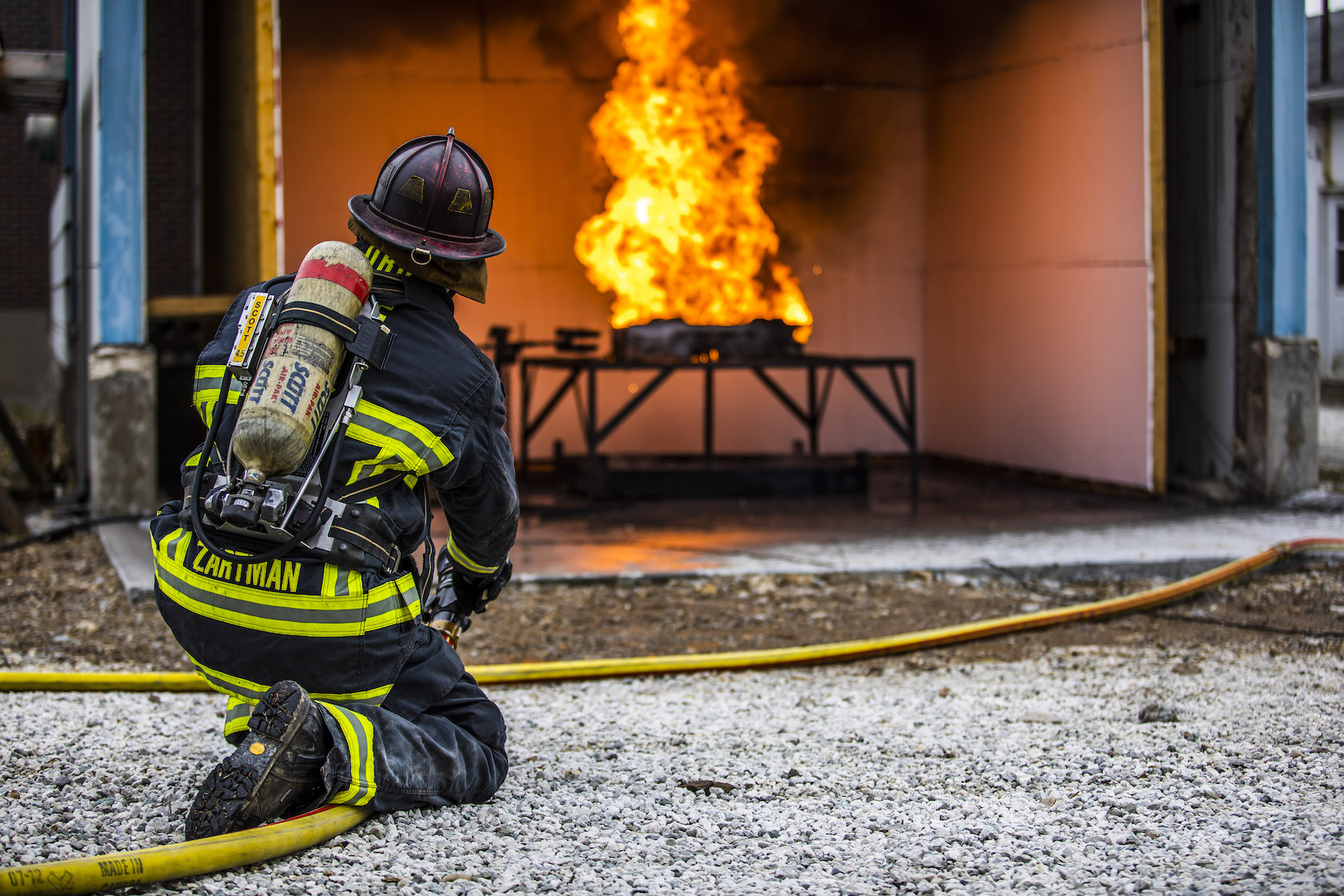 The challenges of explosion prevention – with flammable gases needing to be vented "very rapidly" – in the event of a battery fire have been highlighted at this week's Energy Storage Summit USA.
Speaking at the event, hosted by our publisher Solar Media, Matthew Paiss, technical advisor, battery materials & systems at Pacific Northwest National Laboratory (PNNL), referenced the two most recent high-profile battery fires, with one at utility Arizona Public Services's (APS) energy storage facility in 2019 and one at Ørsted's 20MW project in Liverpool, England in 2020.
Both explosions caused a "significant pressure wave", with the APS incident resulting in the injuries of four firefighters and the Liverpool incident causing debris to be thrown between six and 20 meters away according to the fire department's response report.
Paiss explained that there are "many similar battery enclosures operating today that could experience the exact same kind of failure".
He said that most systems being deployed today do include a deflagration vent – which is used to vent gases after deflaration occurs – but "what is not very common in systems is deflagration prevention" which he described as typically being a mechanical exhaust system.
He went on to say that while deflagration venting can help to protect buildings and the lives of anyone in the area, "it is still allowing the explosion to occur", adding that PNNL feels that "preventing an explosion in the first place is really an area that is missing a requirement."
PNNL believes the industry is to move more towards an energy storage cabinet, Paiss continued, with cabinets being a simple installation as well as being easier to be UL 9450 listed, which is a requirement for NFPA (National Fire Protection Association code) 855 and the 2021 International Fire Code. However, a smaller volume cabinet will be "even more challenging to provide that exhausting".
"The exhausting must occur very rapidly and very early in the incident, and that's another challenge in providing explosion control," Paiss continued.
He therefore went on to detail new technology developed by PNNL titled the IntelliVent, which helps to vent flammable gases prior to an explosion, therefore preventing the explosion from taking place.
The IntelliVent system is designed to operate off of any kind of sensor, taking a signal from the fire alarm and activating all exterior doors to open automatically and at "a very early stage".
It is a very simple operation, according to Paiss, and provides an early option for getting the gases out as well as a "higher level of awareness" to what's happening in the battery as "you can now see".
Even with a power failure, all of the doors will still open and the system also allows for doors to be opened manually for maintenance or in the case of the fire department arriving and the doors haven't automatically opened.
The system is currently available to industry, Paiss said, with it being easily scalable to allow it to be on anything from a smaller, two door enclosure to a container with 12 doors across each side. PNNL is to install the technology in Washington State on a battery currently being commissioned, with Paiss finishing that PNNL has "utilities that are looking to install this to provide that higher level of safety".