Joe Biden took over as President of the US a month ago and last week he and his team brought the country back into the Paris Agreement on Climate Change. Before he took up his post, Energy-Storage.news had asked national Energy Storage Association CEO Kelly Speakes-Backman what the energy storage industry in the US — and the world — could expect from the new president.
Speakes-Backman said that Biden had been the first US President-Elect to acknowledge the importance of energy storage and that his plan to invest in the economy and on infrastructure largely focused on the clean energy economy and essential grid infrastructure.
This article requires
Premium Subscription
Basic (FREE) Subscription
Enjoy 12 months of exclusive analysis
Regular insight and analysis of the industry's biggest developments

In-depth interviews with the industry's leading figures

Annual digital subscription to the PV Tech Power journal

Discounts on Solar Media's portfolio of events, in-person and virtual
Or continue reading this article for free
Shortly after that interview, Kelly Speakes-Backman herself was recruited into the Biden-Harris Administration, joining the Department of Energy as Principal Deputy Assistant Secretary for Energy Efficiency and Renewable Energy. Meanwhile, the energy sector is back in US media and political discussion in a big way after the Winter Storm crisis that unfolded in Texas. We'll be talking about what happened in Texas with some industry folk over the next few days too, but for now, what does the energy storage industry make of Biden's commitment to 'Build Back Better' and to rejoin the United Nations efforts to limit climate change by reducing emission by half by 2030 and decarbonising fully by 2050? We went back and spoke to some of our recent interviewees for the site.
"I think that it's very clear that President Biden ran on a platform that included a robust clean energy agenda," Sarah Salati, chief commercial officer at New York Power Authority (NYPA), says.
"Already with his executive orders to re-enter the Paris Climate Accord, you know that there'll be more to come there. From the clean energy sector [perspective], it's a very positive result."
Salati's employer is a public body and generates and supplies about a quarter of the entire state of New York's electrical load. She says New York, which like some other parts of the US including California already has state-level policies mandating it to move forwards in line with the Paris Agreement, is a strong example of "how effective policy can be in accelerating the energy transition".
Audacious targets are needed to combat climate change
Even before Biden brought the US back under the terms of the global agreement on climate change which was signed in Paris five years ago, the US$2 trillion infrastructure and energy plan he and Vice President Kamala Harris proposed was aimed at having a carbon-free electricity sector by 2035 and net-zero emissions across the entire economy by 2050.
The plan, SimpliPhi Power CEO Catherine Von Burg told Energy-Storage.news, is "aggressive but critical". Without "audacious targets," being set, the US could sink into incrementalism and pre-conceived notions of what is realistic, which would "set the bar too low" to bring about systemic changes that could actually combat climate change.
Von Burg's company makes lithium iron phosphate batteries and energy storage systems from portable power packs to large commercial solutions. The CEO says that the White House identified climate change as "central to all foreign policy and national security decisions — elevating the threat of climate change and its impact on par with acts of aggression and war".
But the plan, while expensive, could be considered an investment in the future and according to Catherine Von Burg, as well as Biden's belief in "building back better," particularly as the world begins to recover from the COVID pandemic, it says something really important about making the energy transition work for everyone.
"Notably, this Administration understands that effective climate action is an economic driver, and more than simply a series of punitive regulatory policies levied against industry. Biden's infrastructure plan calls for massive investment in clean energy infrastructure projects and focuses on job creation, training and quality with economic targets.
Additionally, she says, "for the first time in history, the subject of climate change is linked to energy equity and racial justice in federal policy. Evidence shows that populations most affected by pollution and climate change are poorer and oftentimes communities of colour, while wealthier white populations – who contribute more emissions on average – suffer less from its harmful effects."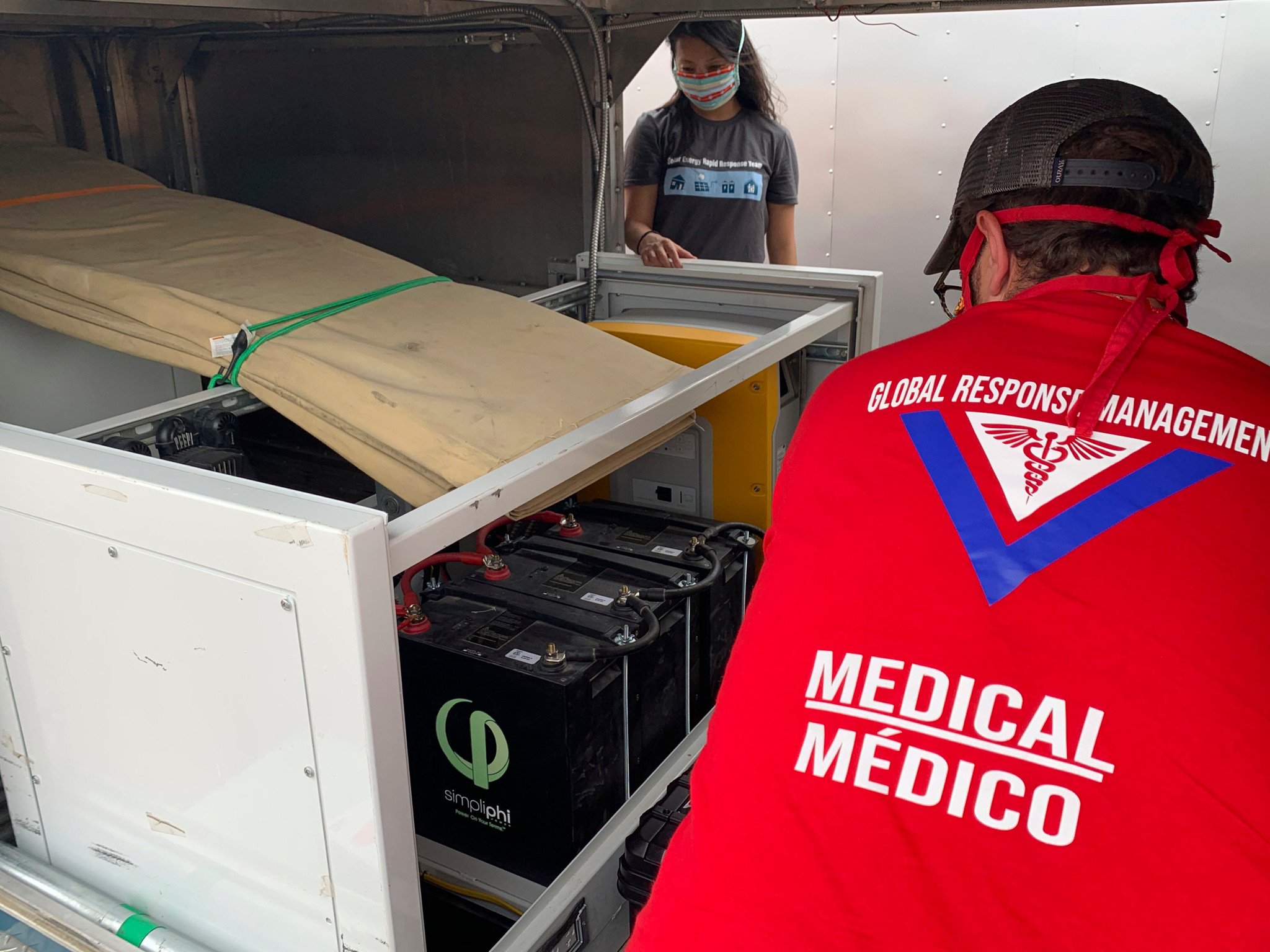 What needs to happen for the plans to pay off
Nicole Bulgarino, executive VP for federal solutions at energy efficiency and renewables integrator Ameresco, says that battery storage can be the "link" between renewable energy and electric utilities in the US. Bulgarino's work with Ameresco Federal Solutions already shows federal government entities how they can reduce their energy costs and increase energy efficiency in tandem with increasing renewable energy penetration and using battery storage is a key part of this.
"More push for federal buildings, for state, for large corporations to be carbon neutral, I think will lead these facilities to do more energy efficiency, do more on site renewables, where battery will definitely become hand-in-hand with that."
Bulgarino gave the example of Massachusetts state-level legislature where the Solar Massachusetts Renewable Target (SMART) programme already mandates battery storage be deployed with solar installations. We will be likely to see more direct policy initiatives of this type in more states and from more utilities, she says and the growth of renewables will spur a growth in battery storage.
"I think it's already starting with some of these executive orders that are recently signed," Bulgarino says. Ameresco is hoping to see the investment tax credit (ITC) rolled out to standalone battery energy storage installations, which Bulgarino says would be "really good and helpful," in the way it has stimulated the growth of solar (and solar-plus-storage) in the US in the past few years. It would certainly be one way to support reaching climate goals, she says.
Sarah Salati of NYPA says that NYPA doesn't take an official position on federal policies like the ITC but agreed in her personal standpoint that where the ITC has been a huge success for solar, it stands to reason logically that it would also stimulate activity and investment in energy storage.
One thing that we did often hear during the previous presidential administration was that renewable energy and by extension, energy storage, had so much momentum socially and economically that however against clean energy the former resident of the White House — or "that a**hole in the White House" as one source who preferred to remain anonymous says — it couldn't be stopped from growing.
Certainly when it comes to federal facilities, Ameresco's Nicole Bulgarino says that the Obama and Trump administrations may have had different reasons for doing so, but "ultimately accomplished the same thing". In Barack Obama's time it was from the "green and sustainable" perspective and during Trump it was more about adding resiliency and security to Department of Defense facilities in particular. The past four years have seen "a significant amount of dollars spent on energy infrastructure," Bulgarino says, but the Biden administration's seemingly more proactive approach could offer more coordination, more guidance and more drive to these efforts.
Federal agencies are among the biggest users of energy in the US so it's inevitable that guidance for them to decarbonise will be a priority for the Biden Administration.
"I think what you're going to see now in this next administration in my opinion, is there'll be more push for greening; and for greening our federal buildings. You've already seen some of the Executive Orders come out from Biden's administration, we'll see more push for carbon neutrality. With that, I think it'll be a very natural complement to go back and look where all these large solar assets are deployed, and use the battery as a purpose to get more green capacity out of these systems, whereas before, you might not be able to run the solar all the time, because load may be variable or some other situations. The best way to do that technology wise, is certainly with the battery."
SimplihPhi CEO Catherine Von Burg meanwhile has a specific recommendation for the way forward: support distributed behind-the-meter battery storage as well as the big stuff, like "centralised infrastructure to move clean electricity around regionally and grid-scale energy storage," which is certainly getting plenty of attention at the moment. She points out that energy systems expert Dr Christopher Clack has found from recent modelling and studies that 247GW of local rooftop and community solar and 160GW of local energy storage is the "most cost-effective way for the United States to transition to a clean energy system by 2050," saving nearly US$500 billion on electricity costs for consumers in the process.
There's also a resiliency angle too, in that Von Burg says there's a potential vulnerability of building centralised clean energy infrastructure assets like large-scale solar, wind or battery projects.
"The weak link is millions of miles of power lines and substations, regardless of carbon intensity. Building a resilient energy network that can withstand increasingly severe climate-fuelled weather, resist cyber-attacks, and ensure reliability requires a distributed approach to infrastructure investment that places power reserves with the end-user," Von Burg said.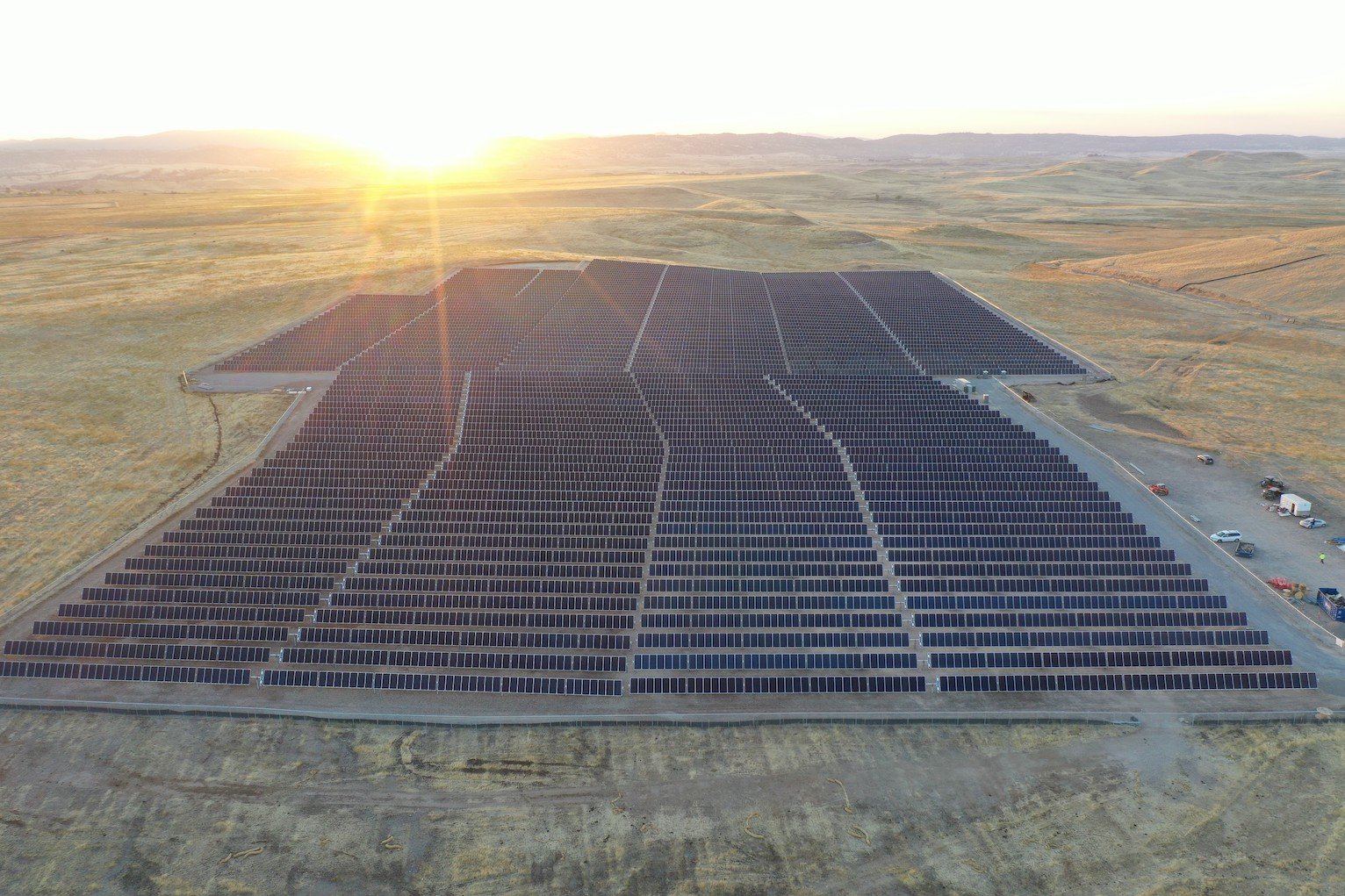 US back on its 'rapid clean energy adoption path'
Nonetheless, the mood among our interviewees seemed optimistic that the change of direction at the top would have a strong positive bearing on the next few years.
"My feeling is, the future is bright, given kind of the direction that we've been headed on over the last four years, things were getting pretty cloudy," says a senior team member at one energy storage system integrator, who preferred to speak anonymously.
"And pardon the pun, as it relates to renewable energy: I think that the skies have opened. I see things turning in a very positive direction fairly quickly. I'm very optimistic, in spite of the things that have occurred politically in the US. The long term trend is strong and when you're looking around the globe and looking at renewable energy goals that are lined up, the future's bright. We may have slightly diverged from this rapid clean energy adoption path that we were on. I think we're going to quickly be back on track".
Cover Image: US Special Presidential Envoy for Climate John Kerry told a meeting of the UN Security Council this week that "it is time to start treating the climate crisis like the urgent security threat it is. We bury our heads in the sand at our own peril." Image: Special Presidential Envoy John Kerry via Twitter.