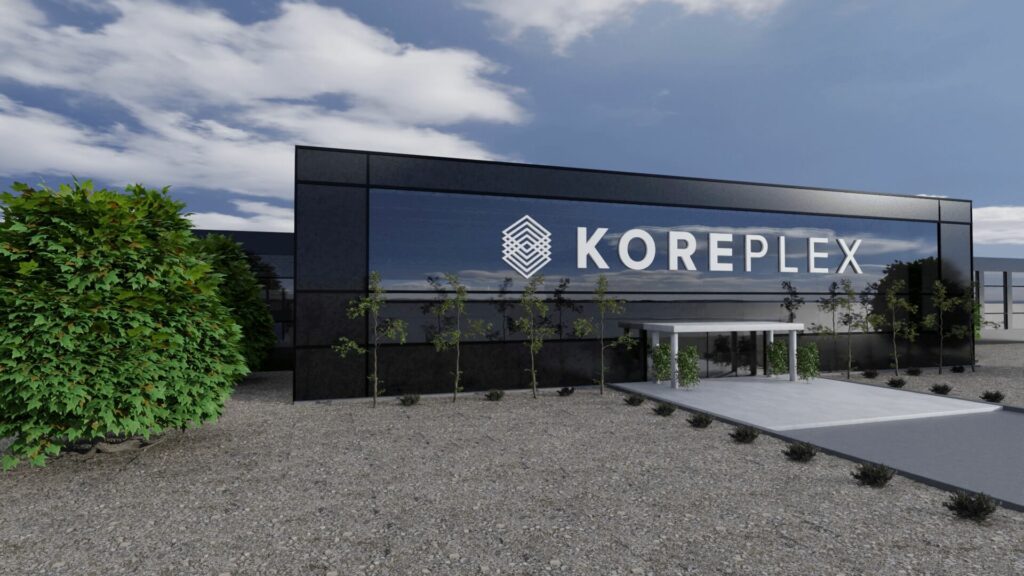 KORE Power, a company building a lithium-ion gigafactory in Arizona, has launched a full service storage integrator division with the acquisition of an existing provider.
KORE has acquired Northern Reliability (NRI) and simultaneously launched KORE Solutions, which will operate as a full-service storage integrator division of the company, it said. NRI has deployed over 1,000 energy storage projects globally.
This makes KORE a vertically integrated energy solutions provider, with a lithium-ion gigafactory for electric vehicles and energy storage in development for opening in the second quarter of 2023. Dubbed KOREPlex, at full output the facility in Arizona will manufacture 12GWh of lithium-ion batteries for the electric vehicle (EV) and energy storage markets and employ 3,000 people.
The company said that KORE Solutions combines KORE Power's manufacturing capabilities with NRI's 50 years' experience advancing energy storage solutions to offer customers end-to-end capabilities and service. It said that NRI has a robust US-made project pipeline.
KORE designs and makes energy storage systems as well as battery cells including both lithium-iron phosphate (LFP) and nickel manganese cobalt (NMC) chemistries, battery modules and packs in VDA format. It also has its own battery management system (BMS). It already has operations in China through a supply partner.
NRI CEO Jay Bellows will stay on as President of KORE Power and the deal adds 25 staff to KORE's Waterbury, Vermont office. The two companies started working together two years ago on the Nomad Transportable Power project, which provides utility-scale mobile storage units integrated with a docking system.
KORE Power CEO Lindsay Gorrill wrote a guest blog on Energy-storage.news two years ago which you can read here.