South Africa's Ministry of Mineral Resources and Energy is conducting a fairly unique procurement programme for 2GW of energy capacity, to come from a "range of energy source technologies".
With a closing date of 25 November this year and projects needing to be in commercial operation by mid-2022, the government, together with the national energy regulator, has determined that it quickly needs to bridge the gap between demand and supply on the grid.
This article requires
Premium Subscription
Basic (FREE) Subscription
Enjoy 12 months of exclusive analysis
Regular insight and analysis of the industry's biggest developments

In-depth interviews with the industry's leading figures

Annual digital subscription to the PV Tech Power journal

Discounts on Solar Media's portfolio of events, in-person and virtual
Or continue reading this article for free
Independent power producers (IPPs) are invited to prepare bids for projects with an installed capacity of between 50MW and 450MW, for 20-year power purchase agreements (PPAs). Winning projects will need to be dispatchable under terms defined by the tender: the main requirement being that they can dispatch power to the grid as needed between the hours of 05:00 and 21:30.
With the tender closed off to coal and diesel plants, this opens a pathway for renewable energy projects paired with energy storage, it also leaves the door open for natural gas. Consultancy Clean Horizon has partnered with local renewables consultancy Harmattan to unpick and analyse the tender and how it works.
Clean Horizon head of market analysis, Corentin Baschet, spoke to Andy Colthorpe about what the "almost technology agnostic" tender aims to do and the type of companies and projects likely to be successful in it.
The new tender is called the Risk Mitigation IPP Request for Proposals (RFP) – what's the element of risk mitigation about and how is that put into the tender's design?
The Risk Mitigation IPP RFP is a 2GW tender put out by the government of South Africa. 'Risk mitigation': because they're lacking 2GW of capacity in the coming years, they're risking a lot of load shedding essentially. Coal and diesel cannot participate [in the tender], it's open to gas, renewables and storage. It's close to technology agnostic, it's made so that any distributed generation power plant can participate, except for diesel and coal.
What's interesting is that South Africa doesn't have a large supply of gas, they pretty much don't have gas or very few, there's not infrastructure for gas supply so the question is: is it possible to have 2GW of gas involved in this tender, or is it not possible because the infrastructure doesn't exist and because the market cannot provide this amount of gas?
The winner will be a combination of gas, renewables and storage and that's the question: what combination of these three assets is the most competitive and can fill the technical criteria. The technical criteria requires you to be able to dispatch at full capacity from 5am to 9:30pm. So storage will probably have a role to play in there.
'Coal power plants degrading much faster than expected'
Could a four-hour duration lithium-ion battery energy storage system of the type we're increasingly seeing deployed around the world be used to fulfil that dispatch requirement?
The key here is that in the South African winter, there's a lot less sun, and you need to size the system to be dispatchable all year round. So if you've got two cloudy days in a row, with low solar irradiation, then you need a lot of storage for electricity, to shift it every couple of days to the next days.
That's where wind may be interesting to look at as well, with storage to meet their peak constraints. The sizing question is where we put all of our efforts today, into understanding the benefits of oversizing storage or PV or wind a little bit to make sure we can meet these technical criteria while making a competitive bid.
So there will potentially be a balance that needs to be struck between oversizing renewable generation and energy storage while remaining cost-competitive and cost-effective? And does that make it likely we would see a mixture of resources rather than all oversized wind and solar with some storage?
Exactly, whether it can be cost-effective compared to gas. Yes, [I think it will be a mixture of resources], there will be bids from all categories. I'm pretty sure there will be no gas-only bids because the government has been clear they want at least gas plus renewables – what will be interesting to see is how far energy storage penetrates.
The key in this tender is the difference between what they call a dispatchable facility and a non-dispatchable facility. So, either you qualify your gas power plant as a dispatchable facility and your renewable asset as a non-dispatchable facility – or you qualify your renewable-plus-storage asset as a dispatchable facility.
So the government's Department of Mineral Resources and Energy that has prepared this tender will have to assess all of the bids together to figure out how best to meet the capacity and dispatchability requirements?
You could have one bid that has several sites: [for example], a gas site, a solar site, a wind site all across the country and you could use it to meet dispatch instructions with these sites. You will receive a dispatch from the system operator and you will have to follow it with your combination of power plants, so they will select projects which have the more competitive and meet the technical criteria.
You could have one solar plant in the East, another in the West and then a wind power plant in other places, a gas power plant and a storage system. They don't need to be on the same site, you have a global tariff for all of them.
You've got to figure out a single price you can put on your electricity for a combination of them, but the thing here is that you're not quite sure how you will be dispatched. Of course if you're dispatched early morning or late in the day, it's not the same as if you're dispatched in the middle of the day when you've got more sun.
We've heard previously that the country's grid operator ESKOM has some trouble maintaining secure supply of electricity in South Africa. How will ESKOM manage those dispatch requirements?
It won't be short-term dispatch, the power would be dispatched a day ahead, ESKOM already do that [and] the reason there is a shortage of electricity today, is because there's a lack of capacity.
The whole reason for this tender is mitigating the risk against load shedding events which come due to the fact that ESKOM's coal power plants are degrading much faster than forecasted.
Regarding dispatch, it's not more constraining than any other power plant, because you will be dispatched a day ahead. Just like ESKOM does on a daily basis, so they dispatch these projects, which are a combination of storage, renewables and gas, just like they dispatch any other power plant.
It can be changed, the dispatch instruction, just like any others, but in principle it's not more challenging to dispatch, it's meant to solve the issue you've raised, which is when they've got to disconnect demand because they don't have enough generation. That's the whole point of it.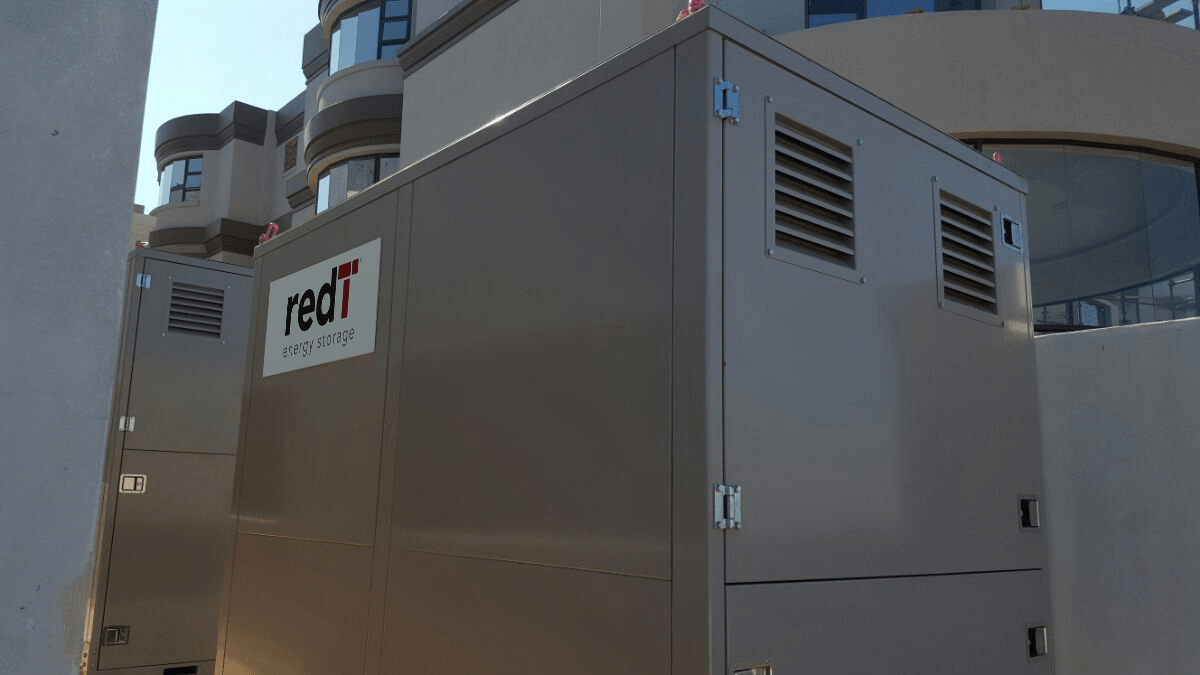 'Everyone has a role to play'
The last permissible start date for commercial operations for winning projects is quite soon, in June 2022 – is that a real constraint for gas in particular?
For gas, it's feasible but it's tight, it's a real constraint and is also why IPPs will have to use sites that they have used in previous rounds in previous IPP rounds that were not qualified, it's also why it's [a tender] for risk mitigation because in the short term the government has identified a lack of capacity.
What type of companies do you expect will take part in the tender, would it be local companies, big international players, or a mixture of the two?
There are a lot of people who want to participate in this, no one is shy to develop these projects. I think it will be a mixture of the two: local players are the ones that have the pipeline of the projects, the timeline is short so if you come out of nowhere and don't have a site it's a bit too challenging to put a bid together.
But the pockets of local developers might not be deep enough to finance these projects alone which can be big, especially as to bid 1MW of dispatchable capacity you might even bid for more than a megawatt of any combination of gas, storage, wind and solar each to ensure that you meet the dispatch requirements when clouds come by or wind stops.
That's why it will require more investment than if it's just a 2GW solar tender, which it is not, or a 2GW wind tender, or 2GW gas – it's none of these, it's a combination. So everyone has a role to play, I think you will need good partners in South Africa, or some projects already there, you need a high level of presence on the ground.
It is a critical need and it is seen as an emergency to require this capacity to deal with the load shedding that's already happening today.
Finally, the tender is agnostic between generation technologies, but in terms of energy storage, for example, we've seen that there have been some trials and early adopter projects for vanadium flow batteries in South Africa in the past few years. Would flow batteries be eligible and as longer duration storage assets than lithium could they help to meet the dispatchability criteria?
Any storage technology can participate, so it's technically open to vanadium, especially as there's a 'mark' given to tenders that depend on local components. In South Africa it's quite valued if you create local jobs, expertise and so on, so if you manage to put a bid together with a battery, the supply chain of which is in South Africa, it will help [your bid].
There's no constraint for lithium to do 10 hours of storage, it just hasn't found the economical feasibility because it's quite expensive but if you find a cheaper battery that can do the job, probably it can work.
The only thing is that because the timeline is so short and you need a bit of track record on the technologies you install, you've got to demonstrate that this technology is viable on the scale that has been operating for a couple of years. They don't want a new technology that they don't really know or that hasn't got a track record at the scale at which they tend to deploy. That's the two limits: cost-competitiveness and proving that it's a reliable technology, although this is balanced by the local component issue as there's a lot of vanadium in South Africa.
Cover image: Eskom's Arnot Power Station coal-fired power plant. Credit: wikimedia user Gerhard Roux.