Once again on Wednesday (14 October), a warning was issued by Pacific Gas & Electric (PG&E), one of California's three main investor-owned utilities, that power would be shut off to some customers in areas at risk of wildfires due to high winds.
The utility said that approximately 53,000 customers in 24 counties would be affected by a Public Safety Power Shutoff (PSPS) which would last through to Friday morning. Again, while some on social media inevitably politicised the problem, blaming Governor Gavin Newsome for shutting down coal and nuclear plants in the state, the fact is that PG&E is acting in order to reduce the risk of its transmission and distribution network causing more fires, as they have done in the past when wires were felled and damaged by high winds.
This article requires
Premium Subscription
Basic (FREE) Subscription
Enjoy 12 months of exclusive analysis
Regular insight and analysis of the industry's biggest developments

In-depth interviews with the industry's leading figures

Annual digital subscription to the PV Tech Power journal

Discounts on Solar Media's portfolio of events, in-person and virtual
Or continue reading this article for free
Therefore the source of generation used is not just irrelevant, but centralised generation such as fossil fuels or nuclear feeding out across lines to customers many miles away is becoming risky in itself.
In fact as many have argued, giving customers the choice of distributed solar and batteries at their own homes or on the community level could reduce both the risk of fires and enable those customers to be more independent of their utility's shut-off demands.
Earlier this week, we began summarising just a few of the big (and small) picture topics affecting California's clean energy industry that have come across our desks. This followed three of the state's energy authorities having issued their preliminary report into another set of blackouts, caused in August by a "once in 35 year" heatwave that despite its historical lack of precedent is becoming more likely to be repeated because of the climate crisis.
While planning a better future for California's energy system will take time and lies in the hands of many, many stakeholders from regulators to government to citizens and corporations, here are a few more of the recent moves forwards in clean energy in the state.
'Leveraging AI techniques can prevent rolling blackouts'
If smartly controlled and used, a combination of renewable energy and battery storage backed with digital technology is a viable answer, argues Chad Steelberg, CEO of Orange County, California-headquartered artificial intelligence (AI) technology company Veritone.
Predictive AI technology could be leveraged to "securely control and manage" smart grids for utilities, equipment and system providers and energy aggregators in California, allowing them to optimally price energy and distribution, add grid reliability and longevity to their devices.
"AI can make clean energy more predictable, reliable and cost-effective by optimising and synchronising the smart grids. To reduce costs and secure a cleaner future, energy providers need a combination of renewables to reduce generation costs, and battery storage to decrease peak demand strain, both in front- and behind-the-meter to increase reliability," Steelberg says.
"An AI solution that combines predictive control, real-time device synchronisation, and operational optimisation is key in the operation of renewables and battery storage. Once these technologies are synchronised, they can be optimised and deployed across all generating devices, including spinning reserves and fossil fuels."
According to Steelberg, rolling blackouts could be prevented with AI that predicts the impact of weather on renewable generation and factoring in wildfire smoke, for example. Energy providers could facilitate better long-term planning and avoid blackouts, perhaps by making plans to buy energy from neighbouring utilities or independent suppliers if they know such a situation is upcoming.
The California Energy Commission, California Independent System Operator and California Public Utilities' Commission – the local energy authority, network provider and regulator respectively – conceded that long-term planning via California's Resource Adequacy rules are long overdue for major revision.
Veritone's CEO argues that again, AI can help utilities and independent power producers (IPPs) "optimised renewables and storage… forecast energy generation as well as demand and price," reducing the risks involved for the development and leveraging of renewables and energy storage projects. In other words, Steelberg says, AI can help renewables and storage meet the two main goals of Resource Adequacy: ensure the safe and reliable operation of the grid; and incentivise the location and construction of new resources that meet those grid reliability needs.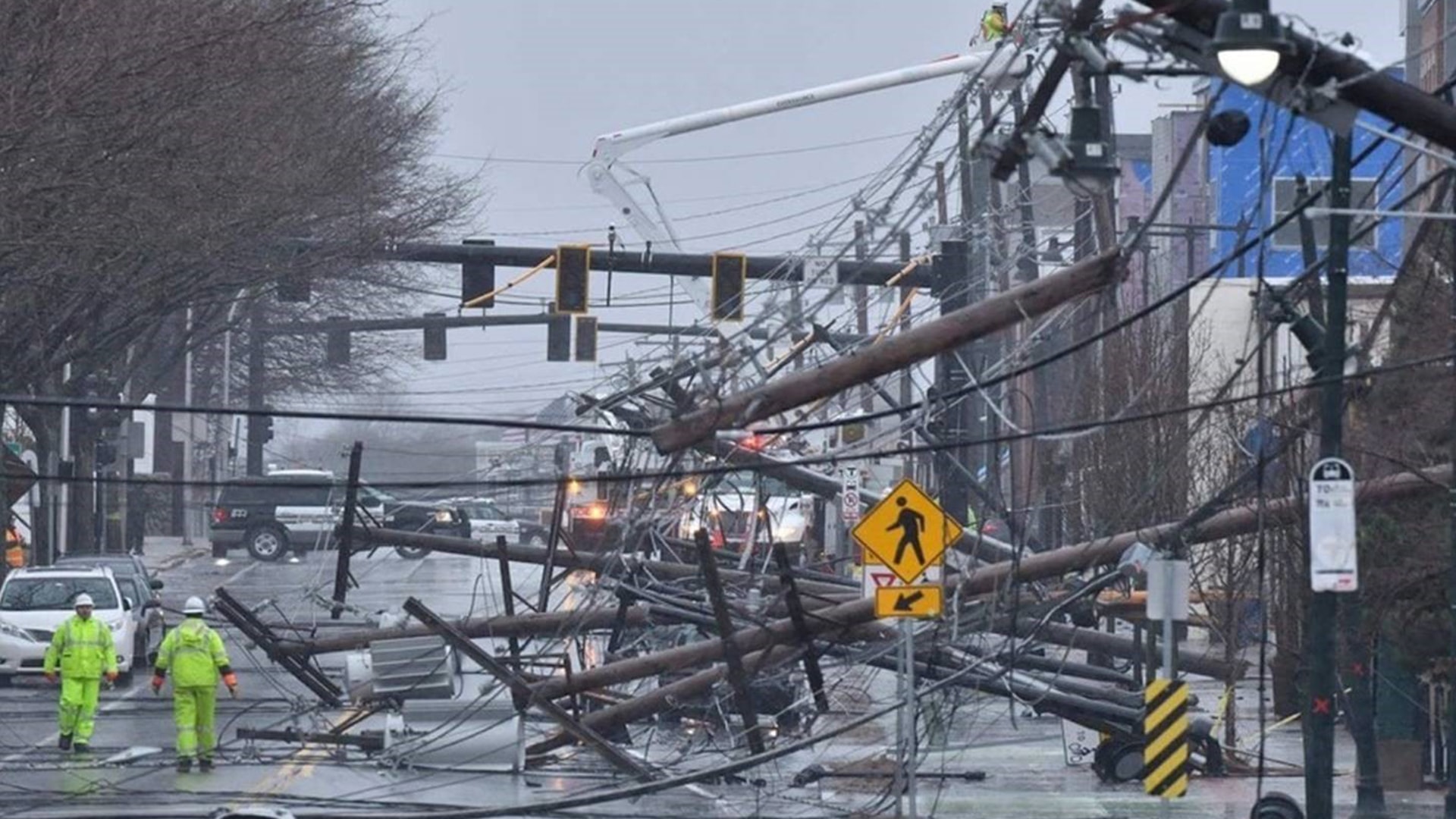 35MW mixed-resource microgrid in California's agricultural heartland
Salinas Valley is home to much of California's agriculture and the authorities of the Salinas Valley City of Gonzales formed a municipal power company, partly for the reason of protecting companies based there from power quality problems and unplanned outages.
The City formed the Gonzales Electric Authority, which a few days ago signed an agreement to receive wholesale power from a 35MW mixed-resource microgrid with energy tech company Concentric Power.
The microgrid will integrate 14.5MW AC of solar PV, 10MW / 27.5MWh of battery energy storage and 10MW of thermal generation, managed using Concentric Power's Advanced Microgrid Controller. The Gonzales Agricultural Industrial Business Park, where the microgrid will be sited, can be islanded from the local grid, ensuring independently resilient electricity supply.
Meanwhile the project will also include a new substation in private ownership that can leverage the microgrid's resources to sell energy and capacity services into the California grid. The local power company and city has signed a 30-year Energy Services Agreement with Concentric Power, which will fund the majority of the US$70 million cost of the project.
"The companies who do business here need to know that they will have the power they need, when they need it, from a variety of green and low-carbon sources. This is exactly the kind of project that benefits everyone involved: dependable, independent power that helps us reach our sustainability goals. This agreement will help deliver that," City of Gonzales Mayor Maria Orozco said.
Can home battery storage 'Energize' California – and then the nation?
We've heard from multiple voices in the clean energy industry and from advocates that the answer to California's woes – and by extension the woes of much of the rest of the world – lies with deploying more solar-plus-storage systems.
Recently we saw a launch of a home battery system that can be paired with standby generators for round-the-clock backup, while one of America's best-known generator providers, Generac, is taking leaps further and further into the battery storage market. Faulty or misused fossil fuel generators used for standby and backup power have been lethal in some cases and at individual household level it seems the less these can be relied upon, the better.
However, the ability to pay for solar and storage systems big enough to mitigate against utility power outages is not within reach of everybody and the last thing anybody in California would advocate for is some kind of two-tiered, decentralised versus centralised energy system of haves and have-nots.
There have been pilot projects aimed at creating low carbon smart grids in low-income neighbourhoods, drives by providers such as Sunrun to distribute solar-plus-storage to those that think they may not afford them and California's hugely successful Self-Generation Incentive Program (SGIP) gives financial support to address 'Equity Resiliency' within its budget of more than US$1 billion through 2024. Sunrun and others have also seen the creation of virtual power plants (VPPs) – linked together and aggregating the capabilities of distributed home systems to serve power grid applications – is also a way of helping raise the value of storage systems and thereby reduce the cost of ownership.
California-based lithium iron phosphate (LFP) battery storage system integrator and provider SimpliPhi Power launched a programme in 2019, called 'Energize CA', in response to PSPS power outages. The company offered expedited shipping and discounted pricing on systems going out to customers in need of backup power.
SimpliPhi not only reintroduced that programme in 2020, but said in late September that it will also expand it nationwide. For example, SimpliPhi said in a press release, around 7,200 customers in Jackson County, Oregon, were left without power in mid-September and in Northern Utah utility Rocky Mountain Power said more than 174,000 customers were left without power after hurricanes and windstorms. Chicago, the North East US and Texas and Louisiana saw millions lose power for similar reasons. In Texas and Louisiana, over 50% of fatalities were caused by carbon-monoxide poisoning by generators, not by extreme weather events themselves.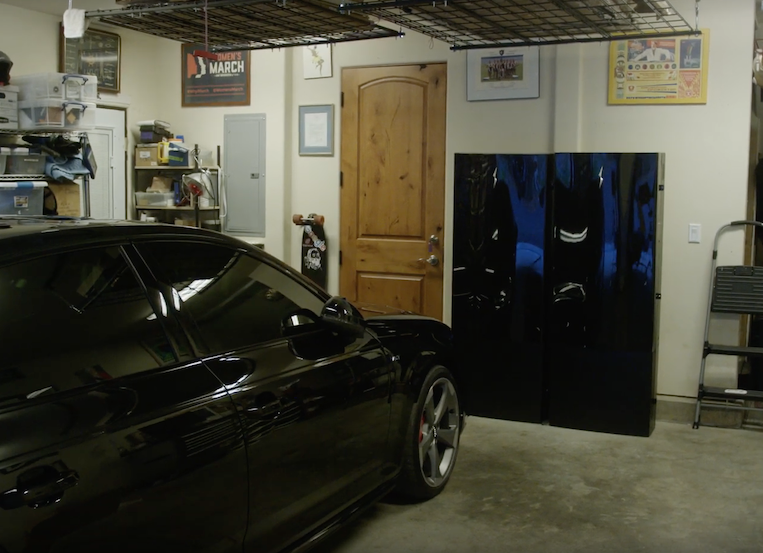 Clean, reliable energy by 2045: 'A tremendous challenge'
There are plenty more happenings, products and projects we could discuss in California right now, including Governor Newsome's recent decision to ban sales of new internal combustion engine cars by 2030 and the state's policy goal of reaching 100% renewable electricity by 2045.
Under California's Renewable Portfolio Standard (RPS), at least 60% of electricity must come from solar, wind and other renewable sources and the rest from carbon neutral sources. As a recent white paper document from system provider Wärtsilä highlights, four other Western US states have similar ambitions by 2045 or 2050.
Wärtsilä claims that under an Optimal Path scenario which it modelled using proprietary software, power-to-gas (PtG) technology is necessary for the state to not only meet but possibly exceed its goals. From carbon-neutral methane production from excess renewables that would otherwise be curtailed and power-to-hydrogen, Wärtsilä argues that in a world where fossil fuels are banned, the thermal generation fleet coupled with gas storage and delivery systems can become a "giant distributed 'battery'".
"Fuel produced by PtG can be stored indefinitely and is the equivalent of fully charged "cells" in a lithium-ion (Li-Ion) battery storage system," the Wärtsilä white paper, 'Path to 100% Renewables for California', says.
"Thermal power plants become the "inverters", taking stored renewable energy and converting it to MWh. In power system operations renewable energy will serve the majority of load, traditional storage (e.g., batteries) will handle day to day balancing, and PtG coupled with the thermal fleet provides longer term balancing (e.g., seasonal) and reliability (e.g., generating MWh when unforeseen weather leads to days or weeks of little to no solar that cannot be managed with traditional, shorter term storage)."
Cover Image: Utility PG&E laid out the extent of its Public Safety Power Shutoff on Wednesday 14 October 2020. Image: PG&E via Twitter.