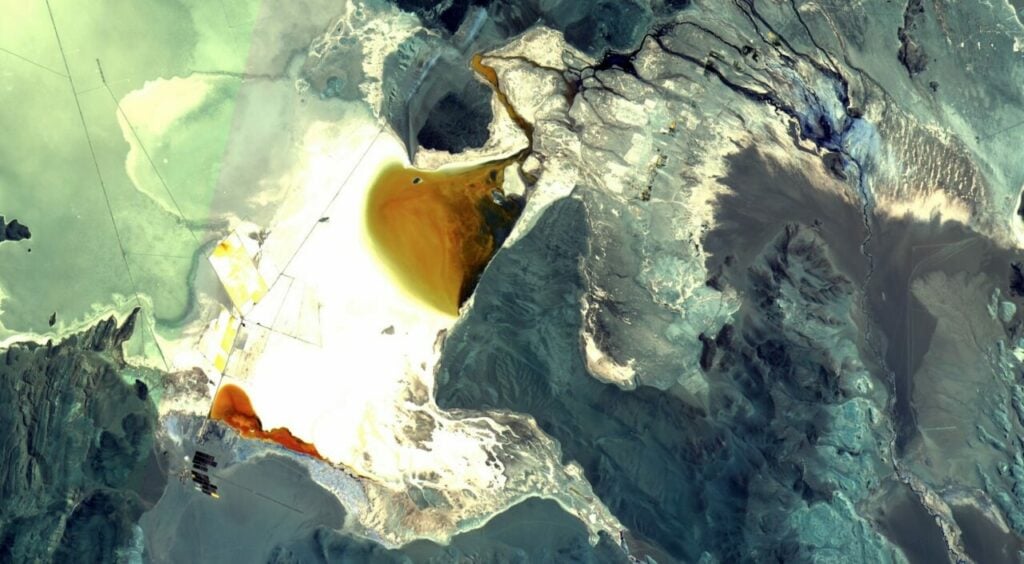 Fastmarkets analysts Muthu Krishna and Phoebe O'Hara look at the potential of solid-state and sodium-ion batteries to scale up and ease the pressure on lithium-ion NMC and LFP battery chemistries, which currently dominate the EV and ESS markets.
With the surge in demand for electric vehicles (EVs) and energy storage systems (ESS), concerns are growing about the future availability and cost of lithium. In response, the focus is shifting towards alternative battery chemistries, such as solid-state and sodium-ion batteries.
This article requires
Premium Subscription
Basic (FREE) Subscription
Enjoy 12 months of exclusive analysis
Regular insight and analysis of the industry's biggest developments

In-depth interviews with the industry's leading figures

Annual digital subscription to the PV Tech Power journal

Discounts on Solar Media's portfolio of events, in-person and virtual
Or continue reading this article for free
Over the next ten years, 46% of the battery GWh demand will come from passenger BEVs, and these innovative technologies could potentially reduce the reliance on lithium and other key battery materials. 
Diverging from the traditional liquid electrolytes and polymer separators of lithium-ion (Li-ion) cells, solid-state cells employ a solid electrolyte between the anode and cathode. The solid electrolytes under research fall into three categories: Inorganic Solid Electrolytes (ISE), Solid Polymer Electrolytes (SPE) or Organic Electrolytes, and Composite Polymer Electrolytes (CPE).
True solid-state cells with lithium-metal anodes have the potential to improve today's current battery technology significantly. They offer increased energy density, faster charging, enhanced safety, longer lifespan and, importantly, could result in lower battery pack cost upon gaining maturity.
Sodium-ion batteries (SIBs) are also emerging as potential alternatives to Li-ion cells, with Chinese OEMs and ESS providers announcing a string of projects that will be launched in 2023 using SIBs. Sodium, being more abundant than lithium, could offer an alternative to lithium-ion batteries, particularly during moments of lithium deficit where lithium prices will likely surge.
The challenges ahead
For lithium-anode solid-state cells, lithium dendrite formation, particularly under fast charge conditions, affects the cell's lifetime. Solid electrolytes are not as conductive to Li-ion as their liquid counterparts, which affects both the power and energy of the cell.
Solid-state cells require elevated temperatures and external pressure to perform effectively, which adds complexity to pack design. Finally, solid-state cells need high manufacturing precision and much technical innovation to enable cost-effective mass adoption.
Sodium-ion technology is early in its development phase and faces challenges in energy density, cycle life, and performance. Despite these hurdles, ongoing research continues to explore sodium-ion potential for EVs, two and three wheelers and ESS. We believe that ESS will be the most significant source of SIB demand in the near term, particularly in China, which is the locus for SIB manufacturing.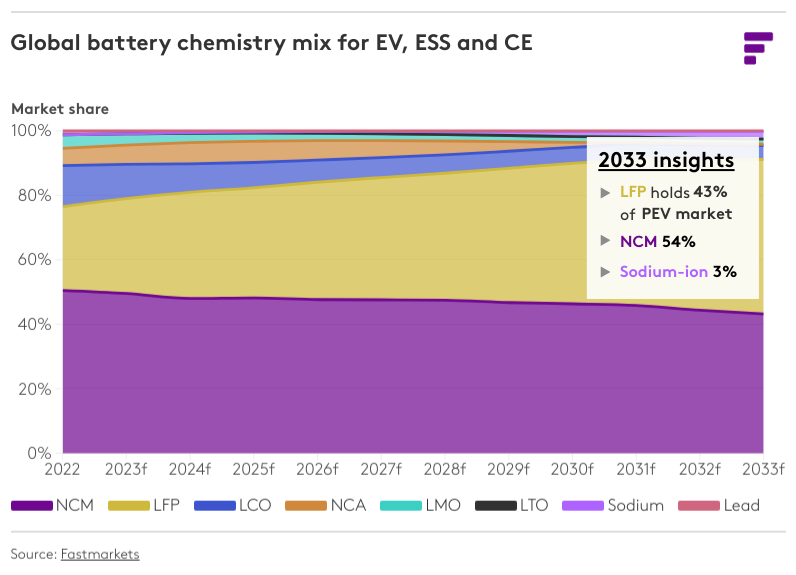 Certain SIB characteristics also make the cells more suited to ESS use than in EVs; the heavier weight and lower energy density of cells is not a concern to ESS providers who are able to easily stack cells, whereas EV providers are restricted by the impact that battery weight will have on the vehicle.
We also note that SIBs' higher discharge rate will make it an attractive choice for longer duration energy applications, while its ability to operate at a wider temperature range than Li-ion makes it attractive in regions that are affected by a more extreme range of temperature.
However, we do note a hesitancy amongst ESS developers to introduce sodium-ion chemistries into their mix in the near term. Currently, as the industry remains nascent and extensive investments are being made to expand the sector, integrators and developers are seeking low-cost, low-risk batteries that will keep Capex and Opex costs at a minimum.
LFP, or lithium-iron-phosphate, Li-ion cells are currently the most popular battery in ESS because of their affordability and reliability, having been tried and tested by providers around the world across an array of projects.
Impact on future lithium demand
Breakthroughs in solid-state research are regularly announced, the most recent coming from Toyota, which plans to mass produce solid-state cells for use in their EVs by 2027. However, most announcements are not accompanied by physical test data, making it difficult to accept any production timelines at face value.
Solid-state cells are still in the development phase and their commercialisation and widespread adoption are yet to be realised. The uncertainty of what these cells will eventually look like and be composed of makes it difficult to model the material demand.
In the case of SIBs, we expect the chemistry will make up 3% of the global passenger EV market and 9% of the ESS market by 2033. We expect demand to be localised in China for EV applications where low-range vehicles are popular.
ESS uptake of the chemistry will begin in China, and then expand outward once the cells have shown their efficiency and cost-competitiveness compared with Li-ion.
Predicting the precise trajectory of battery technologies is complex, hinging on ongoing R&D, commercial viability, manufacturing scalability, and market demand. Although lithium-metal solid-state and sodium-ion batteries hold promise for next-generation energy storage, their adoption timelines will differ.
Even as these new technologies emerge, traditional lithium-ion batteries continue to advance (e.g. LMFP development) and maintain a stronghold in the market. Regardless of the uncertainty, the demand from EVs, ESS and other sectors is so robust that multiple battery technologies will coexist, each serving different applications.
About the authors
In his role at Fastmarkets Muthu Krishna focuses on battery cost modelling and the latest innovations in battery chemistry and design, analysing the challenges and opportunities as the global automotive industry scales up its battery production.
Phoebe O'Hara meanwhile focuses on the demand-side dynamics of the battery raw materials industry, with a specialisation on the electric vehicle (EV) and energy storage system (ESS) sectors. She also analyses the battery, macroeconomic and geopolitical trends impacting the space.