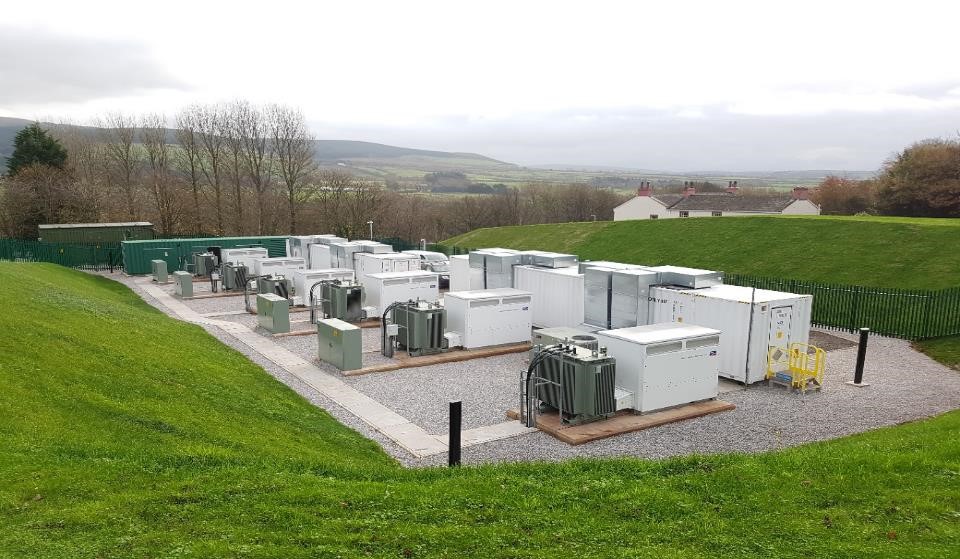 Commercial energy storage 'pioneer' Stem Inc and NEC have announced a master supply agreement and wide-ranging partnership that will see the latter's equipment and solutions used in solar-plus-storage projects in Stem's pipeline.
NEC's VP for marketing, Roger Lin, and Stem chief revenue officer (CRO) Alan Russo talked to Andy Colthorpe about the dynamics of that deal and why the two entities: one in the behind-the-meter, storage-as-a-service industry delivering projects on a business model of sharing revenues and electricity costs avoided with the customer and the other, known for its work on larger projects connected to the utility side of the meter, came together to pool their capabilities and ambitions.
This article requires
Premium Subscription
Basic (FREE) Subscription
Enjoy 12 months of exclusive analysis
Regular insight and analysis of the industry's biggest developments

In-depth interviews with the industry's leading figures

Annual digital subscription to the PV Tech Power journal

Discounts on Solar Media's portfolio of events, in-person and virtual
Or continue reading this article for free
Energy-Storage.news: NEC has done solar-plus-storage projects already and so has Stem Inc, but both companies are perhaps better known for their standalone energy storage projects. Presumably you have both observed a broadening of the business case for adding energy storage to solar that makes this new partnership a timely one?
Alan Russo, Stem: We've seen increasingly that the market was moving towards solar that had storage. That really comes from behind-the-meter customer-sited stuff and the front-of-the-meter, sort of, 'virtual net-metered' projects which are owned by independent power producers (IPPs). We recognised that developers were struggling with that question: 'what do I do with a battery?'
That is the area that the industry is trying to figure out as fast as possible because of regulatory incentive structures that are incentivising the deployment of storage for grid-scale applications.
Roger Lin, NEC: Solar-and-storage is obviously a big story nowadays. The fundamentals have always been the same: that the sun comes up and goes down, you have clouds, you can't always consume that electricity being generated at exactly those times. Putting storage with solar just makes sense, it's very simple.
What's changed is the policy and business models that have been driving that. There have been localised pockets of advances in solar-storage, so there's the advent of the solar-storage PPA that has been out there for at least a year and a half now, with maybe half a dozen different variants on that, all valuing the addition of storage to solar, not just for the sake of storage but for the sake of control, for the sake of dispatchability, to deliver the power when you need the power. Those things didn't exist before.
It would be nice to save that solar power, but people didn't want to pay more for it, because that storage is not free. The change is really the advent of new commercial contract structures to require the delivery of solar on demand. It wasn't going to happen until we had high penetration of solar resources and a reduction in the controllable stuff that burns coal, or burns natural gas, or something else you can control the burn rate of.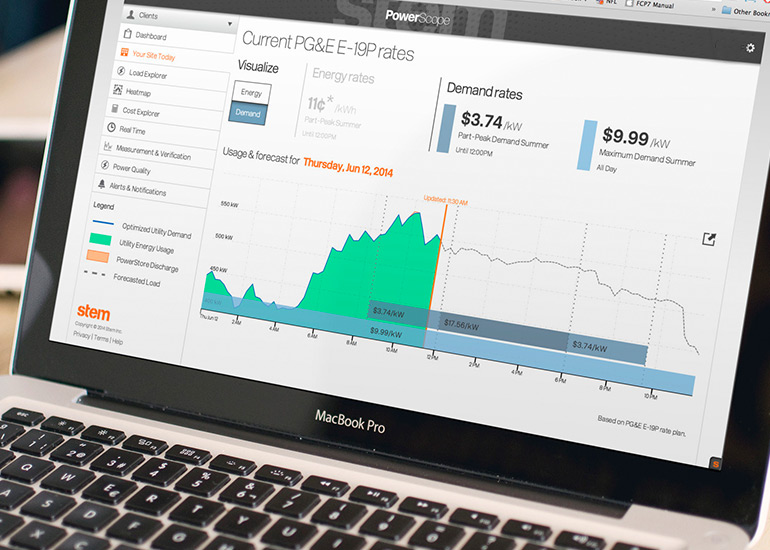 So there's been a lot of thinking in terms of market dynamics and of course technology. It seems that geographical reach also played a role?
AR: Very much so. If you look at a map of our installations and theirs, there's virtually no overlap. We're strong on the West Coast, they're strong on the East Coast. We bring that to one another, they can develop timelines that are competitive on the West Coast and we now have access to another grade A platform that we can offer our customers and partners.
At the same time, where NEC is very strong is in very large-scale utility projects, while these IPP scale projects, were not their sweet spot. That really is the area where Stem adds the most value. Both geographically and my segment we proved that we are complementary to each other.
So there's geographies and then there's jurisdictions, let's say. From a regulatory standpoint or policy perspective, what's driving the business case forwards for solar-plus-storage in the States?
RL: More broadly in the public policy side, we're seeing more and more policies that are also rewarding [time-of-day or smart use of power], like the Clean Peak Standard in Massachusetts.
This Clean Peak Standard is like a renewable energy credit programme in which you can create additional value by shifting energy to a peak hour of the day. There are different rules around it but essentially rewarding shifting clean energy to the peak time of day when it's needed the most and obviating the need to build larger transmission lines, peaker plants and other things we do [traditionally] to supply that peak that may only come a couple of times a year.
In the background, but maybe the bigger [driver], many utilities in the States or utility commissions or public power controlling entities are looking at the use of integrated resource planning (IRP) and looking at every resource out there. Now, storage is a big piece of those resources available in the toolkit for the entities that do this planning.
Because the solar is variable, that solar-storage is probably one of the more powerful new tools in the toolkit for utilities to use, to supply demand for the future in an age where coal is going to be going away and people are looking down upon what were previously [considered] clean, natural gas turbines – now [considered] dirty. All this is driven by the reduction in the price of solar and the price of storage, coming together almost like a perfect storm – where we'll see a lot more solar-storage.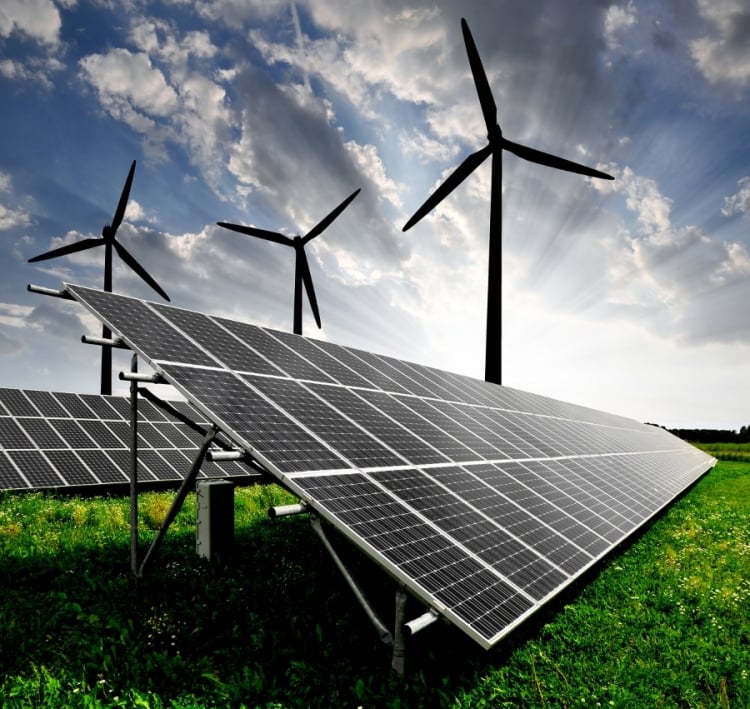 Solar-plus-storage almost means different things to different people: from actual combined or hybrid systems, to projects where the storage and solar barely interact if at all but share a grid connection point. There's also applications for storage with much shorter or much longer durations of stored energy. What sort of projects will the partnership with NEC comprise and what will they actually do?
AR: We will have done over 120MWh this year of what we call FTM projects with IPPs. All of those projects will involve trading the energy combined solar-plus-storage asset in the energy markets. So, in New England, in Massachusetts, you've got frequency regulation, capacity, there's ITC options we're leveraging, we have the SMART incentive and we've got Clean Peaks.
We're co-optimising all of those incentives and use cases for the battery and trading them in the energy markets and then really using a shared revenue model to disperse the funds between the developer and us, to make sure that we are all incentivised properly to maximise the value of the asset.
We're in a use case that requires you to take advantage of multiple value streams. That's the hard part, how do you manage state of charge and dispatch the battery in these complex scenarios where you have to comply with a variety of different requirements in order to take advantage of all of those markets.
I think many of our readers will know NEC's software and controls platform AEROS is generally more around battery control and management, and Stem's own ATHENA AI platform is around matching applications with market opportunities. Is that broadly how the partnership will work from a tech standpoint?
AR: The (NEC) AEROS platform is really purpose built to optimise the battery through a variety of different use cases, whether standalone or its solar-plus-storage, AC or DC-coupled. You could think of their software as being largely battery focused. Our platform is largely market-focused.
We're largely focused on the energy environment, they're largely focused on the battery environment and that really is the best abstracted way to look at how we work together. We've been working together easily nine months or so.
RL: The project portfolio that Stem is working on with our solution uses their software to dispatch from a market-facing controls perspective. [Stem's] ATHENA platform is good at that piece.
AEROS, on the other hand, is very good at understanding the optimisation of the storage resource itself. So this is really combining all that fundamental knowledge of the battery systems, battery chemistries, degradation, the round trip efficiencies: basically all the things that are piled up in the costs of the system from a dollars per kilowatt-hour throughput perspective. How does that change as they use the storage to modify the output from the solar? That turned out to be a very good complimentary set of products.
In addition to all the things we do to control the consequences of a hazard like a fire explosion, or flammable gas in the battery system, we also have a fair number of capabilities and algorithms and features in the battery management system (BMS) on the preventive side.
As an automotive analogy: the fire suppression system, explosion control, ventilation those are all sort of what you use in case of an accident. So in a car, that might be the roll-cage, the crumple zone. But isn't it better to keep the car on the road, avoid contact with other cars and not have to rely on the airbags, the seat belts and crumple zones to save your life?
We were finding more and more developers, IPPs, utilities – utilities have always felt this way – but developers that rely on financing, on investors, they put safety at the number one spot, in the criteria of selection.
I see it as a sign of the industry maturing now and saying: "No, you have to look at lot deeper and see the capabilities are truly there, backed by a solid reputable company."