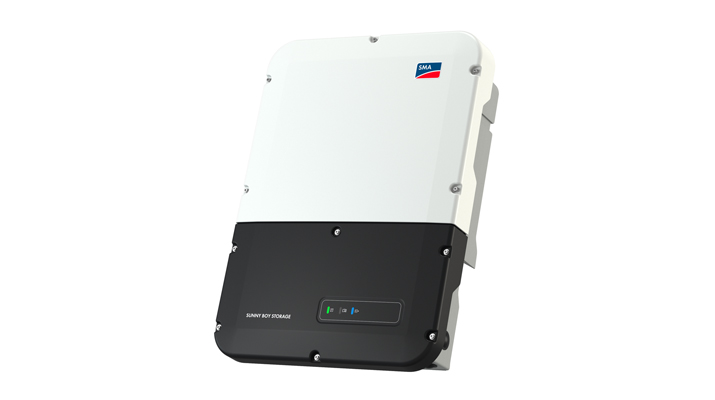 SMA Solar Technology's new Sunny Boy Storage battery inverter has the ability to integrate up to three batteries, a feature that allows for a simple way to expand storage systems.
As a result, the Sunny Boy Storage 3.7/5.0/6.0 can be expanded by an additional battery if the demand for electricity increases. With this new inverter, PV system operators can now boost self-consumption of their own PV energy — making them less dependant on local utilities as a result.
Along with the three connection options, the new "large" Sunny Boy Storage also features an integrated emergency power supply — Secure Power Supply.
If a utility grid happens to fail, individual loads can still be manually supplied with PV energy. An even larger supply reliability is offered by an optionally integrable battery backup function that automatically supplies the entire household with clean solar power if the utility grid fails. The Sunny Boy Storage 3.7/5.0/6.0 will be available in June 2018.
Martin Rothert, head of the residential and commercial product group at SMA, said: "With the new Sunny Boy Storage, we are offering homeowners with PV systems even more options for using self-generated power. They can expand the storage system depending on the electricity demand, thereby increasing the amount of self-consumption. Combined with the intelligent energy manager Sunny Home Manager 2.0, energy flows in the home can be controlled intelligently, and electricity costs can be further reduced."