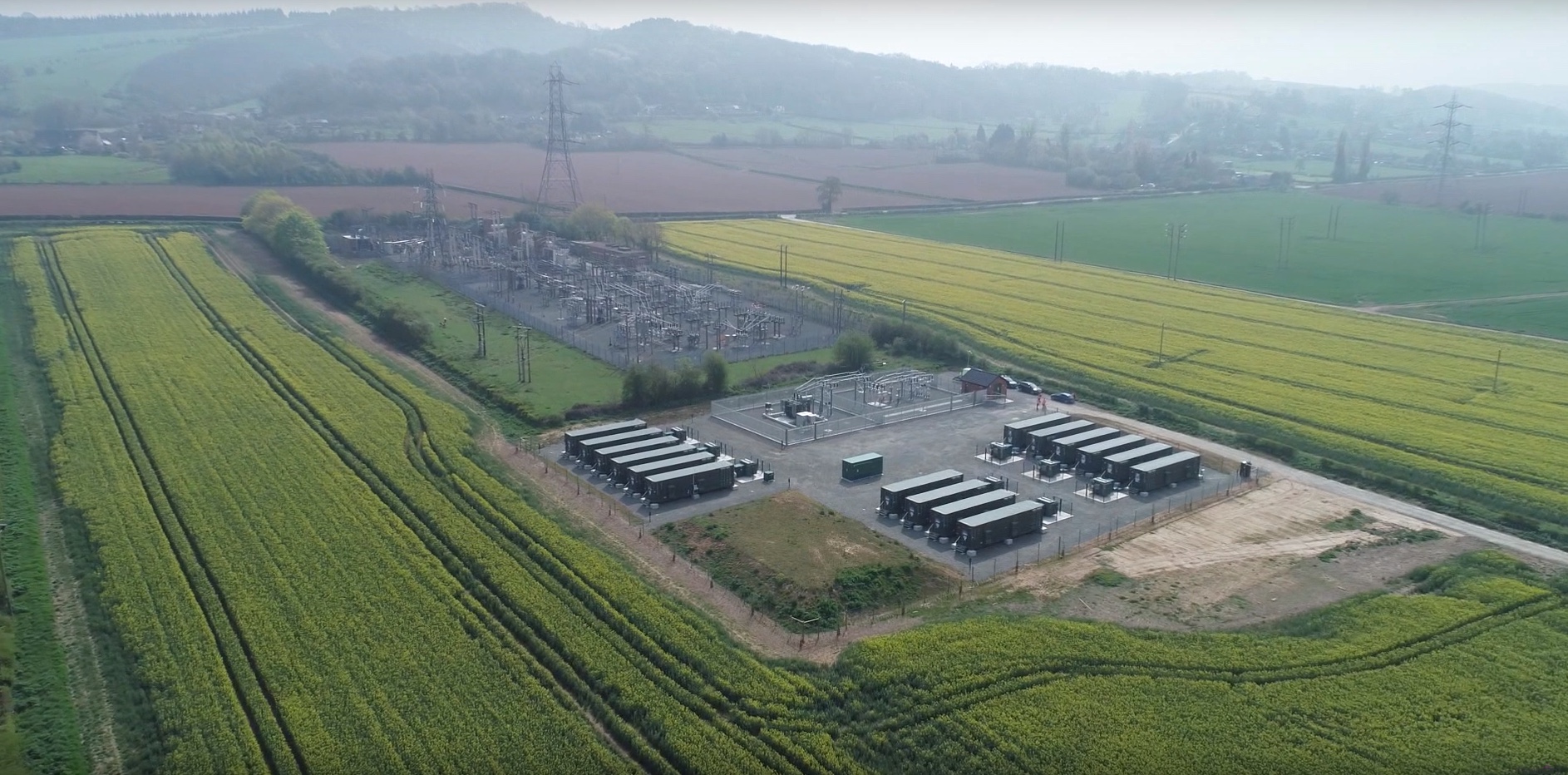 A number of battery storage assets in the UK successfully landed capacity agreements in last week's T-3 Capacity Market auction by listing as demand side response (DSR) assets.
In excess of 100MW worth of battery storage capacity landed one-year capacity agreements in last week's auction by bidding within the DSR capacity, seemingly sidestepping de-rating factors attached to battery storage assets in 2018.
The auction, held late last week, cleared at a price of £6.44/kW/y (US$8.41) and awarded agreements to 45,058.832MW of capacity, slightly above the target capacity of 44,868.571MW.
The provisional results, published yesterday, show agreements were landed for a total of 533MW of demand side response, split between both proven (124MW) and unproven (409MW) DSR.
Enel X, the new energies division of Italian utility giant Enel, secured the most significant share of the DSR portion, winning 202MW. The company was followed by GridBeyond, which secured 60.9MW of DSR-related agreements, Shell/Limejump (43.3MW) and Flexitricity (42MW), amongst others.
Side-stepping controversial de-rating factors
It is the inclusion of two developers, Anesco and Eelpower, within the DSR-related capacity agreements that will catch the eye, however.
Anesco secured the second-largest share of DSR-related capacity agreements for the T-3 auction, landing 71.5MW worth of one-year agreements split across six separate operating assets, all of which are utility-scale batteries.
Eelpower, meanwhile, landed just under 35MW of DSR capacity agreements split across three particular assets.
Battery storage assets, hit by controversial de-rating factors of up to 80% applied to Capacity Market auctions from 2018, have continued to underperform. Just seven battery assets – three existing and four new build CMUs – secured capacity agreements in the T-3 auction, equivalent to a total of 30.1MW.
By pre-qualifying, tendering for and landing agreements in the Capacity Market in a separate asset class, both Anesco and Eelpower would appear to be sidestepping those de-rating factors.
While it presents the first time battery storage assets have landed DSR-related capacity agreements on a large scale, the potential for batteries to provide DSR services in the Capacity Market is nothing new.
In March 2018, after the de-rating factors were applied for the first time, ScottishPower proposed the creation of a 'Storage DSR' classfor such bids, taking into account any "known intention to use a generating unit" categorised as such. That proposal attracted strong criticism from decentralised energy providers, who accused ScottishPower of acting with "vested interests".
A month later, Ofgem committed to consulting on the potential de-rating of DSR storage units, designated CP353, but only in the future, outlining a potential consultation on its minded-to position in 2019.
That consultation was, however, not brought forward by Ofgem last year as planned, paving the way for battery storage assets to participate in the auction under the DSR class.
Anesco and Eelpower had yet to respond to requests for comment at the time of publication when contacted by Current±.
Outside of the decentralised asset classes, the largest recipient in the T-3 auction was existing combined cycle gas turbines (CCGT), which secured just over 44% of available capacity, equivalent to just under 20GW. That was spread around a total of 35 CMUs featuring projects from the usual names, including Uniper, SSE, RWE, Engie, Centrica and E.On, amongst others.
Just two coal-fired assets were successful in the auction – both owned by Uniper – securing one-year contracts for a total of 880MW of capacity.
The results are, however, provisional until given full clearance on 12 February 2020.
This story first appeared on Solar Media's energy transition site, Current±.