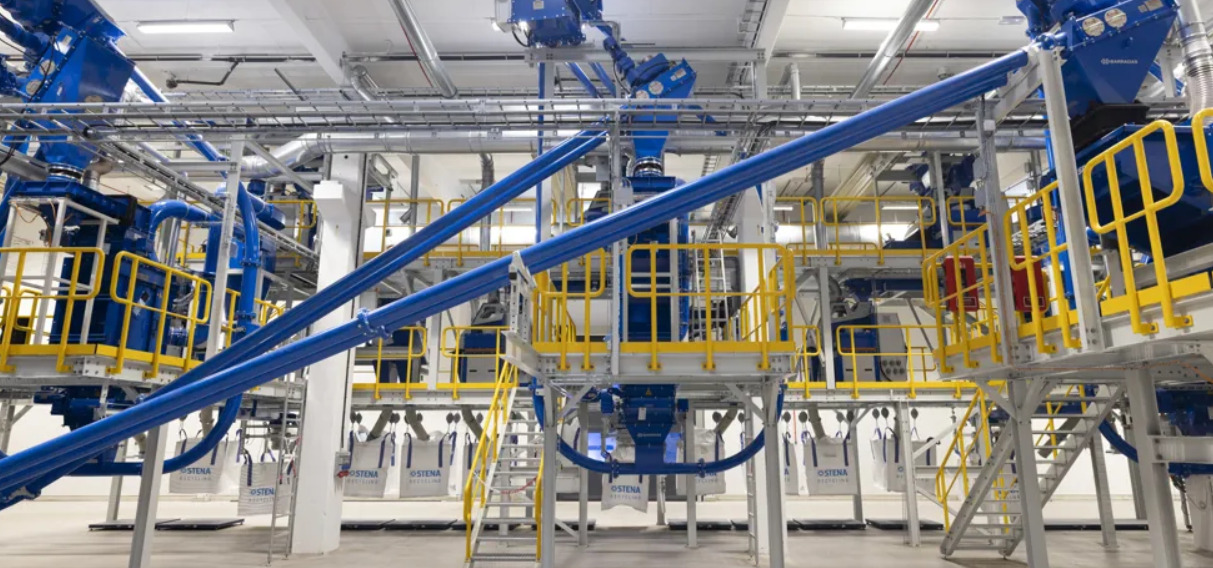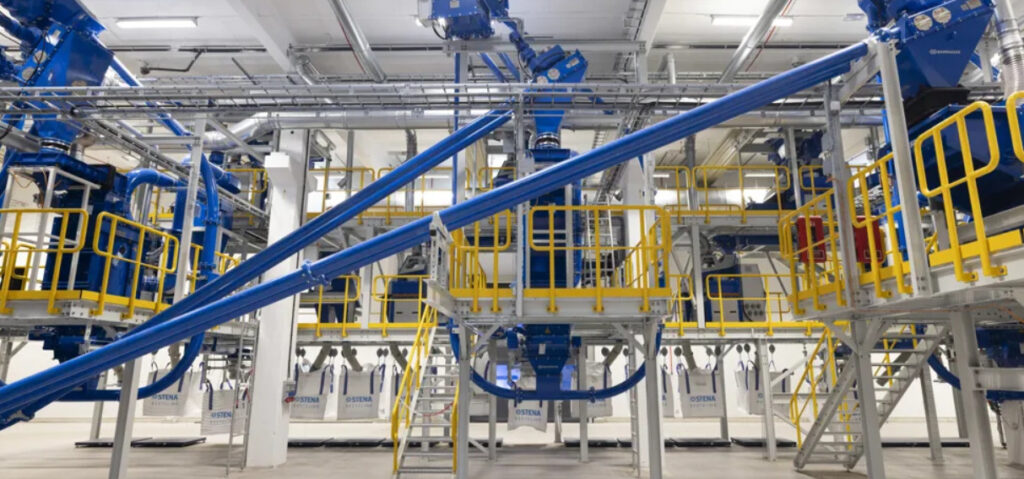 The battery manager for Sweden-based Stena Recycling Group discusses the firm's approach to the battery market and reusing batteries for second life in an exclusive interview with Energy-Storage.news.
Stena recently opened a recycling 'hub' facility in Halmstad, Sweden, which will produce black mass from battery materials sent in from its existing 'spoke' network Marcus Martinsson, Product area manager batteries says.
This article requires
Premium Subscription
Basic (FREE) Subscription
Enjoy 12 months of exclusive analysis
Regular insight and analysis of the industry's biggest developments

In-depth interviews with the industry's leading figures

Annual digital subscription to the PV Tech Power journal

Discounts on Solar Media's portfolio of events, in-person and virtual
Or continue reading this article for free
The company also owns BatteryLoop, which designs and deploys second-life battery energy storage systems (BESS) using batteries from its parent company. We therefore sought to understand from Martinsson how the company decides what is recycled and what is reused in BatteryLoop's BESS projects, which he touches on in the following interview along with the firm's approach to the nascent recycling market and what the impact of the EU's Battery Passport initiative will be.
The energy storage sector will also need to increasingly think about its approach to recycling, as we start to see some of the first major projects being entirely decommissioned, like one in Illinois and another in Georgia, recently announced by Redwood Materials.
Energy-Storage.news: How is Stena positioning itself in the battery recycling market?
Marcus Martinsson: We are right now establishing a logistic network, a pre-treatment network in our seven countries in order to be able to facilitate and safely concentrate recycling volumes to our industrial hub in Halmstad.
The new plant has an initial yearly recycling capacity of 10,000 tons but we are prepared to scale up our battery recycling capacity as the market grows. Within ten years we expect to handle at least five to ten times higher volume than what we can handle today.
Our spokes do a very light operation: dismantling, discharging and making the modules and cells safe. And then we will transport the made-safe modules and cells themselves to this site in Halmstad that will produce black mass.
The reason we take this approach is that we've made significant investments in battery recycling at an early stage of the market with our collection and pre-treatment networks.
We want to boost a circular approach to battery production. Cooperation between industry players will be essential for a successful green transition. We are ready to develop and cultivate our cooperation with the complete value chain from battery producers, equipment manufacturers, to the electric vehicle industry to ensure a circular material flow, meet the demands of the market and regulators, and contribute to a more sustainable future.
Hydrometallurgical at an industrial scale is something entirely different that's probably something in the hundreds of millions of euros if you want it at an industrial scale and the volumes are not there yet. And we can also see that there are many serious players, industrial actors that are focusing very heavily on that. So we for the moment will not enter the hydrometallurgical market because it looks to me that there is not far off an over-establishment of future capacity, based on the announcements.
There are some niche players doing this in Europe today but I do not foresee any industrial capacity in Europe until 2027/28. It's a long permitting time and the commissioning ramp-up is long too.
From our perspective, there is too little focus in the market on the mechanical breakdown and sorting of the process and too much on the refining/metallurgical section of the market. Breakdown and sorting is not the most complicated part but it does require a certain focus to do properly and the process is vital in order to provide pure materials for further refining.
What kind of batteries do you work with?
Of the batteries, a great majority is from vehicles because there are limited volumes of batteries from other sources, 90% is vehicle-related. We also get a lot of cell production scrap from cell production.
In the long term, our advanced process will enable more than 95 per cent of a used battery to be recycled. Valuable minerals such as cobalt, lithium and nickel will be able to be recovered and used to manufacture new batteries with very high recycling rates.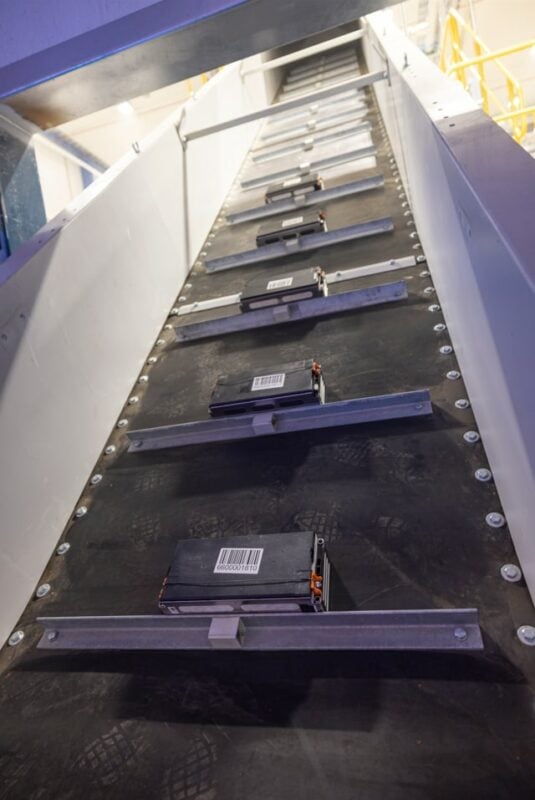 Smaller batteries, like those from portable devices, are a bit of an issue because they are hard to separate to a high enough degree so you get a mix of chemistries in, and ultimately a lower quality of, black mass. We need to focus on the battery sources that we can work with and allow us to run our processes.
EVs hit at a volume starting ten years ago but those are largely still running on the roads, but our in-feed of EV batteries is mainly warranty cases.
What percentage of your EV battery in-feed is recycled versus used for second life?
It's very important to try to find the real source for why the battery is coming our way. And there has been public information about some big warranty take-back cases where there have been big take-back projects because some kind of malfunction from within the battery cell.
And in some cases that has been why we have big take back projects. If we have a thing that on the surface looks perfectly fine, but there is some kind of malfunction within the cells that associates that it cannot be used in a vehicle. I think it would be very difficult to argue that it will be safe to put into an energy storage.
So we have to set the rules when it comes to Second Life. The first one is inbound customer acceptance: if the customers supplying us the volumes do not accept second use we will not use them for second use. They usually have better information regarding why this might be the case.
However, if we get volumes from the EV fleet which are not due to production malfunctions or production errors, there is a set of concerns that has to be properly addressed. For example, if you have a crashed car and the battery isn't safe in a vehicle, is it safe to use in energy storage.
There is a lot of potential for us to use the batteries we receive for second life, if we only did a state of health assessment. But if we are ever unsure, we will always take the cautious approach, because above all we want to be compliant. So there is definitely an unused potential because of the lack of information.
Our target is to be able to compliantly reuse 20% of our inbound battery stock.
The Battery Passport will make this much easier because it will establish communication of all the battery's information across the value chain. But, it's only coming in 2026/27, and so the batteries with a Battery Passport on them which reach end-of-life will only really come to us in 2035-40.
The main bulk of our volumes today is production scrap and as the European cell manufacturing industry ramps up this will only increase over the next decade.
From an EV battery perspective, we are seeing fewer and fewer warranty take-back issues. In a maturing value chain the errors will be fewer.
So in the near future, the production scrap will go up, the warranty cases will go down. Eventually, the production scrap will go down as the industry matures. And then eventually, the end-of-life volumes will start to increase. I would guess that end-of-life volumes will be the biggest piece of this from 2035-40.
That's a bad thing for my P&L but it's a good thing for the industry as a whole because it means the batteries are lasting for a very long time, which is great from a sustainability and circularity perspective.
Are you starting to get batteries from energy storage?
We receive small volumes from battery energy storage, like after every major thunderstorm.
There are some very early pilot systems out there which are starting to come back to us now, but the bulk of the volumes will obviously not go to recycling for a long time.
Do you pay or are paid for the batteries you take for recycling?
The market is at an early stage right now so the costs for recycling batteries are high, but will fall as the volumes grow and the industry matures.
Regarding whether we pay or are paid for batteries, it's a dynamic market. We have the raw material prices kicking in. They were very high recently but lately, they plummeted, especially lithium. We have a certain set of material values and a set of production costs, so any kind of statement on being paid or paying for batteries will have several asterisks next to it. It will be determined by the value we'll get and our costs at the time.