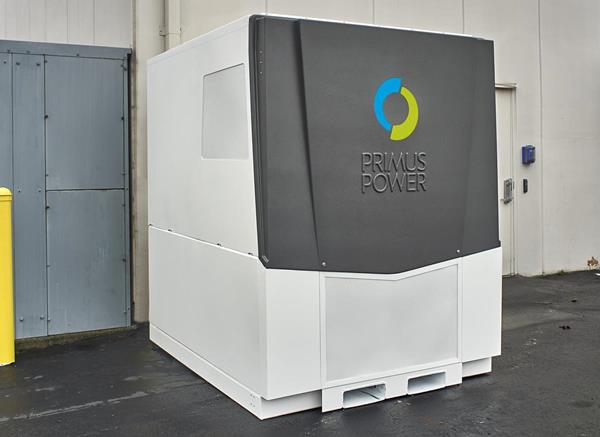 California-headquartered grid-scale electrical energy storage company Primus Power has secured US$32 million in equity financing from a range of investors including a well-known Saudi family, to help accelerate its EnergyPod 2 storage system.
New investors included Hong Kong's Success Dragon, which will facilitate the rollout of batteries in China, and Matador Capital, the investment office of the Saudi family. Existing investors, which also participated in the recent financing, included Anglo American Platinum, DBL Partners, I2BF, and the Russia Kazakhstan Nanotechnology Fund.
Primus has raised US$94 million in equity and US$20 million in government grants since its founding in 2009.
EnergyPod 2, the second generation of Primus' long-duration, fade-free flow battery, is a modular system paired with a zinc bromide chemistry, which has a five-hour duration. The solution is ideal for providing peak shaving for commercial and industrial (C&I) customers.
Tom Stepien, Primus Power's chief executive, said: "The Primus team has risen to the challenge of designing and delivering a safe, powerful and low cost battery system with a 20-year life to meet the expanding demand for energy storage, and investors around the world are recognizing our progress. This is especially true in China where we will leverage Success Dragon's financial support and deep business network to build a leading position in the energy storage industry."