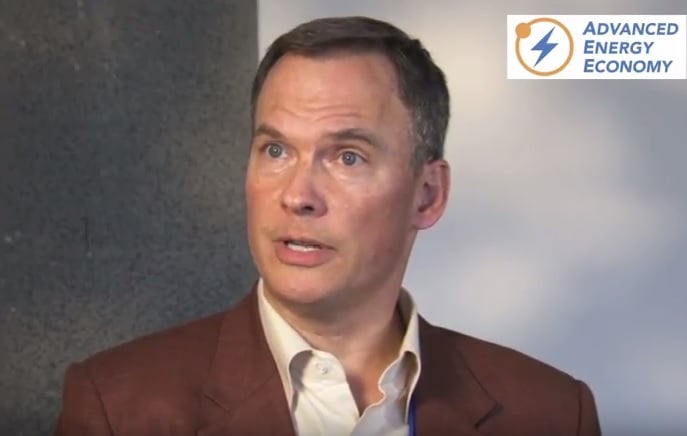 Primus Power is among a handful of makers currently commercialising their flow batteries, with rivals that include RedT, VIZn Energy and Redflow. Primus launched EnergyPod 2, which is actually its second generation battery, using a zinc bromine chemistry, in February. Early customers have included Microsoft, which installed a Primus battery at its corporate HQ in a pilot project, while prominent investors have included Nancy Pfund's DBL Partners. On the manufacturing side, the company has a contract manufacturing deal with Foxconn, the Taiwan-based assembler of Apple's iPhones. Andy Colthorpe spoke with Primus Power CEO Tom Stepien to learn more.
Primus has claimed three key areas of advantage for customers: low material cost, long 'fade-free' lifetime and system safety. To what extent are those things that apply generally to flow batteries and why are all or any of them particularly applicable to Primus Power's systems?
This article requires
Premium Subscription
Basic (FREE) Subscription
Enjoy 12 months of exclusive analysis
Regular insight and analysis of the industry's biggest developments

In-depth interviews with the industry's leading figures

Annual digital subscription to the PV Tech Power journal

Discounts on Solar Media's portfolio of events, in-person and virtual
Or continue reading this article for free
There are three main innovations we have, compared to conventional flow batteries. Number one, we have no membrane. The membrane separates the species. It is a filter, a separator and it is the Achilles heel of a conventional design. Like all filters, it gets gummed up. It's in a hot, wet environment over 5-8 years. That's why flow batteries generally fail.
We separate, but we separate in a 'flow control' way, with an innovative electrode design, and we have removed that filter, removed the membrane.
Number two is a metal electrode. Almost everybody else uses a graphite electrode. Graphite is great, inexpensive, it's electrically conductive. The problem with graphite is that it changes composition over time. You have a slow CO2 corrosion and performance at year three is different to performance in year one.
We started out life with a graphite electrode and we saw that, so we moved to titanium. Titanium is more expensive on a weight basis, but actually less expensive on an energy basis – and that's what you pay for. Titanium is more electrically conductive, we use less material because it's more rigid and so on, which gives us some more high power.
The third major departure from conventional flow batteries is that we have a single tank, a single set of pipes and a single pump. A single 'flow loop', if you will. Everyone else has two tanks, two pumps, two sets of pipes. Often [their system] has to do a lot of rebalancing. The zinc bromine chemistry gives us a very nice separation. Bromine with our special electrolyte additive has a very clear density difference between a fully brominated state and a more aqueous state and we exploit that in our stack of electrodes and the tank. Bromine has actually been recognised for a while as the go-to chemistry. Zinc is tricky to plate, but from a raw material basis, it's cheaper than vanadium and it's higher voltage than vanadium or iron.
'A versatile actor'
It seems flow batteries, at an earlier stage of commercialisation, are about finding niche applications that require longer duration of energy storage or things like remote telecoms, where durability is the key value. What sort of areas or markets do you envisage flow batteries being delivered into in large volumes?
The big separation is for longer duration. If you look at the economics, after about 2.5 to 3 hours at today's prices. Flow batteries tend to win for those longer durations. If all you wanted to do is balance frequency and you're in the US, in PJM, lithium-ion is probably a good solution. If you want to do a couple of different things and you want to stack applications, you probably want a versatile actor.
A long duration battery like ours can provide bursts of power, it can do a fine job of frequency reg and at the same time it can solve a multi-hour problem. New York has a four-hour problem called 'The Summer!', California has a four-hour market called 'Resource Adequacy'. That's where flow has an economic advantage to serve those markets.
And then, in our case we have a 10 or 20 year life… and we've got a really low capital cost. You don't have to augment this thing. It's one thing to go to your garage and pop in some new 18650 cells in to your Powerwall, but do you really want to go out to the microgrid or the cell towers and add battery cells that you've fixed, or whatever it happens to be? That's where flow can have a huge economic advantage over lithium.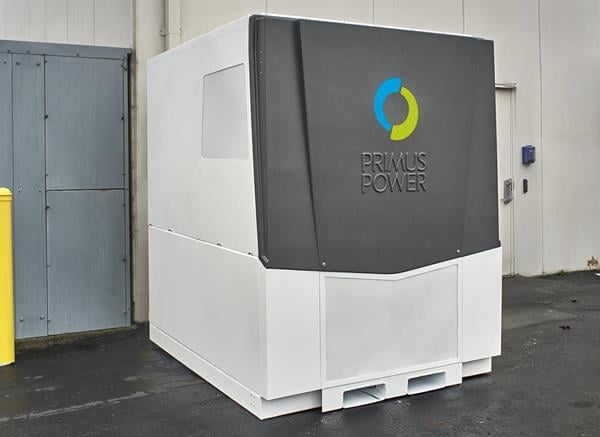 One market analyst we spoke with recently said lithium is still being favoured even for some of the longer duration projects. This was attributed not to lithium being superior in any way, but to an extent because the market and investors, resources planners at utilities are generally more used to dealing with that type of battery energy storage.
I think that is fair. It is a bankable solution today. It is the devil we know, if you will. It's a good battery. This market will have at least a couple different [solutions]. As a power battery, lithium-ion is good. As an energy battery, flow can be a winner and then we think that there's certain attributes within flow that will mean the winner should rise to the top.
But today, flow is not as bankable as lithium-ion. I think that will change as we get systems out there, as our competitors get things out there, they will be judged on their performance merits. Then I think over time we'll see that balance change. All of the solicitations this year, last year, have been dominated by lithium, the data shows that for sure. The market appears to be getting longer (demanding longer duration). Flow appears to be getting some traction.
Then it will change and you'll reach an equilibrium where flow will coalesce around certain applications: demand charge reduction tends to be a multi-hour problem, a multi-hour opportunity, integrating renewables, capturing curtailed wind – as happens in China an awful lot these days. That's where flow can really win and I think we'll see more of that change over time.